A Dale Earnhardt Jr. All-Time Favorite Victory Isn't One You'd Expect
Dale Earnhardt Jr. has plenty of memorable moments in his illustrious NASCAR career. He's got plenty of wins and big-time achievements under his belt. While answering some questions during his recent Dale Jr. Download podcast, Junior revealed what one of the all-time favorite victories in his career was. It was definitely an eye-opener.
Dale Earnhardt Jr. has plenty of memorable racing moments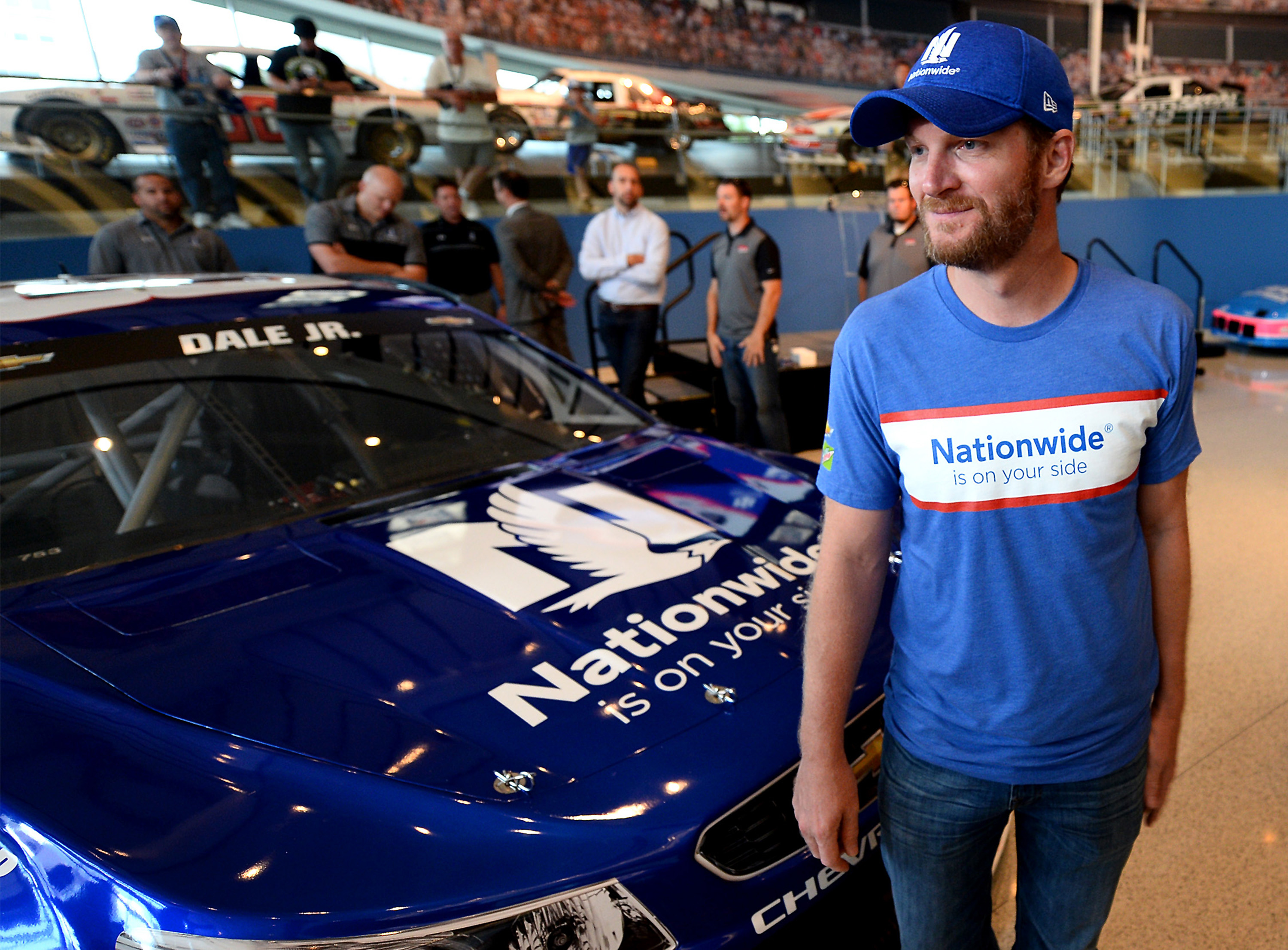 When it comes to memorable motorsports moments for Earnhardt Jr, he's got plenty to pick from. The one that stands out is the 2001 Pepsi 400 at Daytona International Speedway. The race took part five months after his father, Dale Earnhardt Sr., was tragically killed during the final lap of the Daytona 500. Junior raced with a heavy heart, and people watching from home or in the stands did the same.
Then there are the two Daytona 500 victories. While his father managed just one "Super Bowl" in his Hall-of-Fame racing career, Junior racked up a pair. The win came 10 years apart, with his first one taking place in 2004. It was his fifth Daytona 500 star and wound up being the 10th win of his career. He followed that one up with another victory in NASCAR's biggest event in 2014.
Earnhardt Jr. never was able to capture a NASCAR Cup Series championship, but he did win a pair of Xfinity Series titles. Known then as the Busch Series, Junior won consecutive titles in 1998 and 1999. Those were the only two full-time seasons he raced in that series.
Dale Earnhardt Jr. reveals a surprising favorite victory of his career
During his latest episode of the Dale Jr. Download podcast, Junior was asked a question during the "Ask Jr." part of the show. A listener wanted to know who was Junior's mentor early on in his career for road courses. The question triggered some old-school memories and brought up one of the most memorable wins of his career.
"I had a few," he said. "I went to Bob Bondurant's school in Phoenix and they had a teacher named Cooper. He raced himself, so when you do to a driving school and the teacher or instructor has some racing experience, you're like, 'oh man.' I was totally tuned in to what he was helping me with.
"Then we left there and we won Watkins Glen in the Xfinity car. We beat Ron Fellows, which is still one of my favorite wins of my entire career because Ron and me would later become great friends. He would also help me a ton with road racing with some of the tips and tricks. He was extremely hands-on. We worked together in the corvette program. He drove our Xfinity car for us and won a race for us once."
Watkins Glen might not be on the top of the list of Junior fans' favorite or most memorable victories, but Earnhardt Jr. beating his good buddy clearly holds a place in his heart.
Earnhardt Jr. never won a Cup Series race at Watkins Glen
Earnhardt Jr. learned to appreciate his Xfinity victory at Watkins Glen in June of 1999 after not being able to pick up a victory there in the Cup Series in 16 races. According to ESPN, his best finish there was third, that coming in August of 2003.
In 2009, his brakes went midway through the race, and he crashed. He did manage to get back in the race and finish 30 laps down.
Even back in 2017, Earnhardt Jr. considered that Xfinity victory something special. He confessed he didn't realize how much it meant to him at the time.
"Our win here in the Xfinity Series was a big deal," he said. "I didn't realize what a big deal it was. Now that I have run all these years in the Cup Series and realize just how much of a challenge road-course racing is and have seen some people do it really, really, well, I realize kind of … what we really accomplished that day."