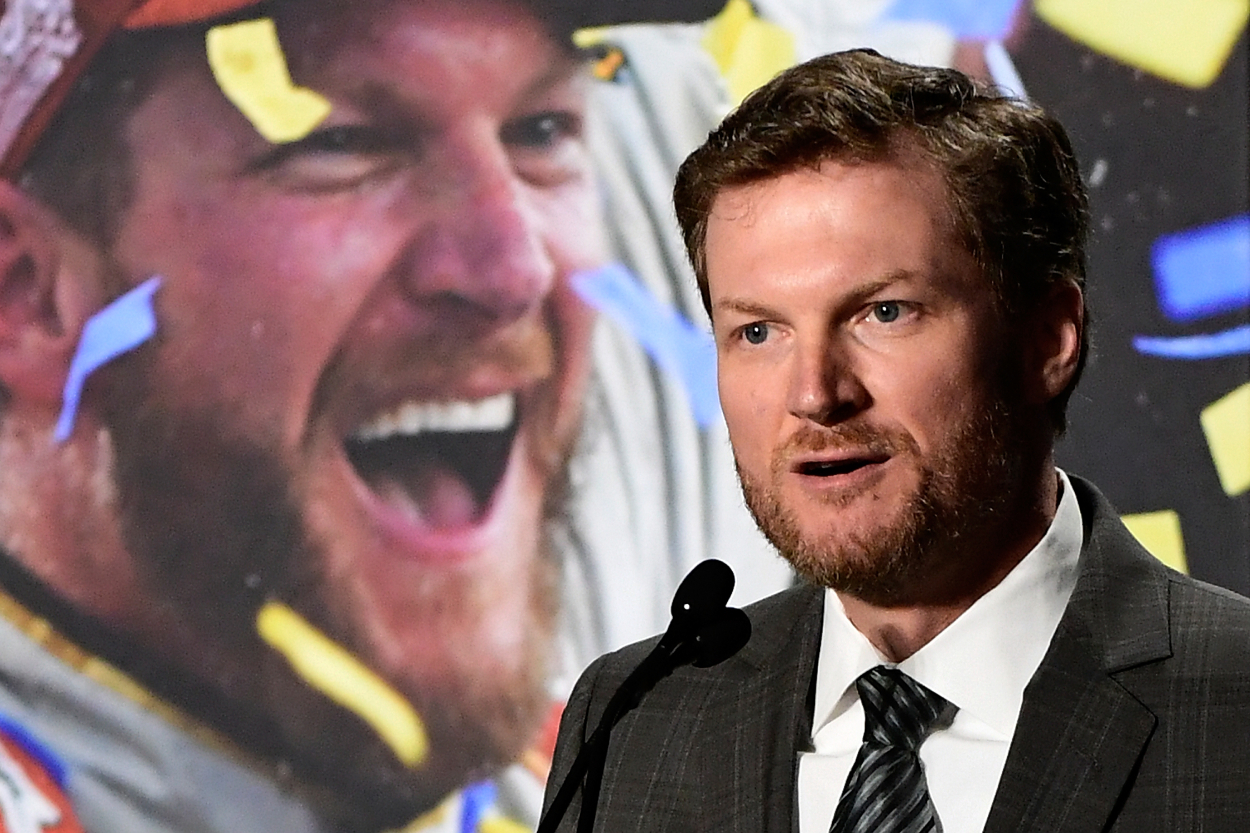 When Dale Earnhardt Jr. Retired, He Quickly Needed to Find That Foreman Grill
When Dale Earnhardt Jr. retired from NASCAR, he said he needed to find his Foreman Grill.
Dale Earnhardt Jr. knows he could still be out there racing. The Class of 2021 NASCAR Hall of Famer was forced into early retirement in 2017 after suffering through a series of concussions. Junior has since begun raising a family and remains tied to the motorsports scene as a TV analyst and a team owner. When he officially retired from the sport, however, his goal was to be able to find his Foreman Grill.
Earnhardt Jr. had to call it quits in 2017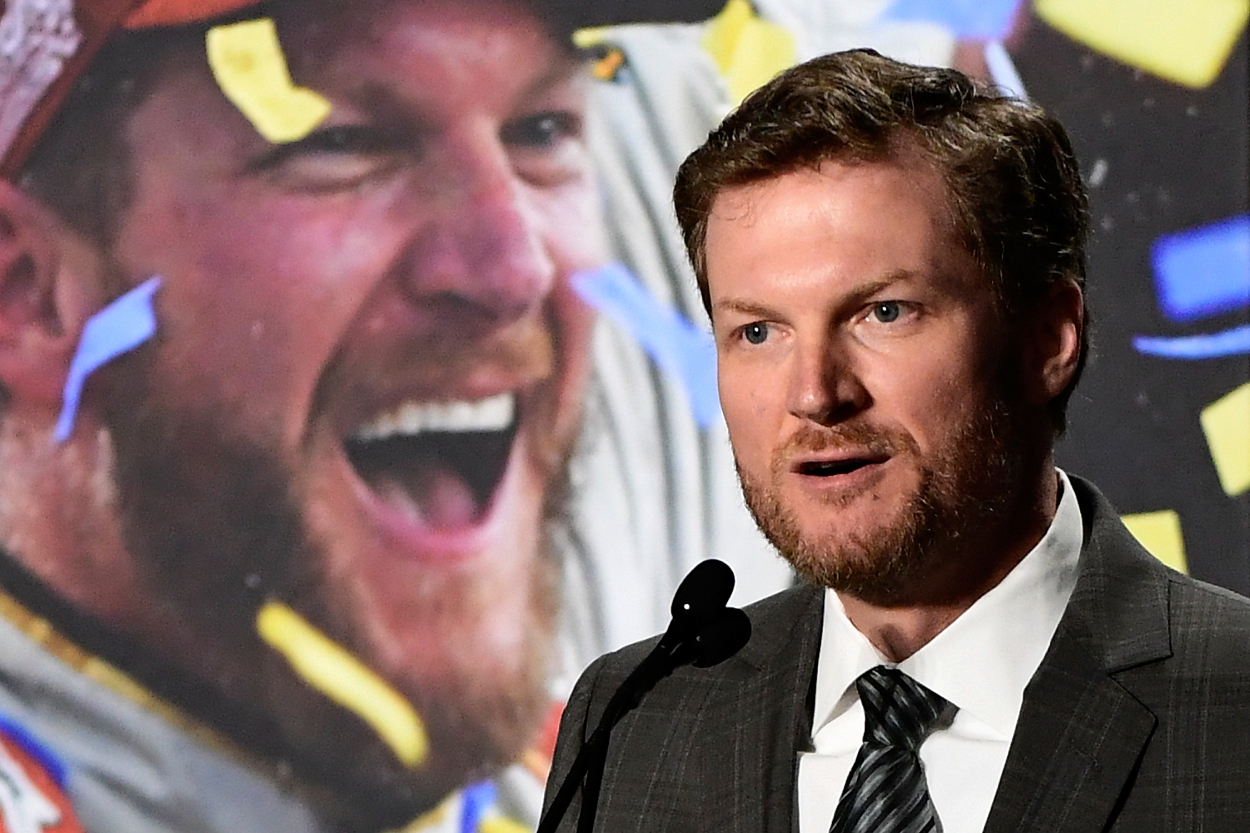 The 2016 NASCAR season was a tough one for Earnhardt Jr. In July, he battled through a series of concussions that forced him to miss the second half of the season. He was medically cleared to return to racing in 2017, but he made an April announcement that the 2017 season would be his last as a full-time driver.
When he made the announcement, he said he was happy that he was able to make the decision to retire himself. "As you know, I missed a few races last year and during that time I had to face the realization that my driving career may have already ended without me as so much getting a vote at the table," he said in his retirement speech. "Of course in life, we're not promised a vote, and that's especially true in racing.
"But during my rehab, I was given something else that I wasn't accustomed to, and that was time.  Time to understand what's important to me, time to realize the incredible support system I have in my wife, my team, and my doctors, and time to work like hell to wrestle back some semblance of say‑so in this whole matter.  So that became my motivation.  The opportunity to stand here at this podium to announce my choice rather than some fate that was decided for me."
Earnhardt Jr. needed to find that Foreman Grill in retirement
Earnhardt Jr. has done pretty well for himself in retirement. He's a busy man and his primary focus is on his wife Amy and their two daughters, Isla and Nicole. It wasn't always that way. It was tough for him to leave the racing world, mainly because it was all he had ever done.
When he first stepped into retirement, he wasn't sure what was going to happen. It was a whole new world to him as he began his second career. "It's like trying to figure out if you can create the Foreman Grill," Earnhardt said to Yahoo! Finance back in 2018.
"George Foreman has the Foreman Grill, and that's what every athlete or entrepreneur wants to do, is find their Foreman Grill. So we've started up a lot of stuff, and a lot of it is still going, and some of it didn't work. Now that I'm not driving, I can focus a lot more time into those businesses."
Earnhardt Jr. remains tied to NASCAR
Although he is officially retired as a NASCAR driver, Earnhardt Jr. still has many ties to the sport. He's an analyst for NBC Sports, which takes over the NASCAR circuit for the second half of the season. He also runs one race per year for his Xfinity team. Three years after his official retirement announcement, Junior admitted he still missing racing.
"I really miss racing," Earnhardt said prior to last year's Daytona 500. "Really miss driving, and it's getting worse. I thought as I got out of the car and the further I got from my full-time career, the less that would bother me. But it actually is getting worse for some reason."
Earnhardt Jr. said missing racing is healthy for him and he actually helps him being that energy into the broadcast booth. "It's a healthy thing to miss it, want to do it," he said. "I think it helps me in the booth to have that energy as a fan. So I think one's plenty. One's probably more than I should be doing."