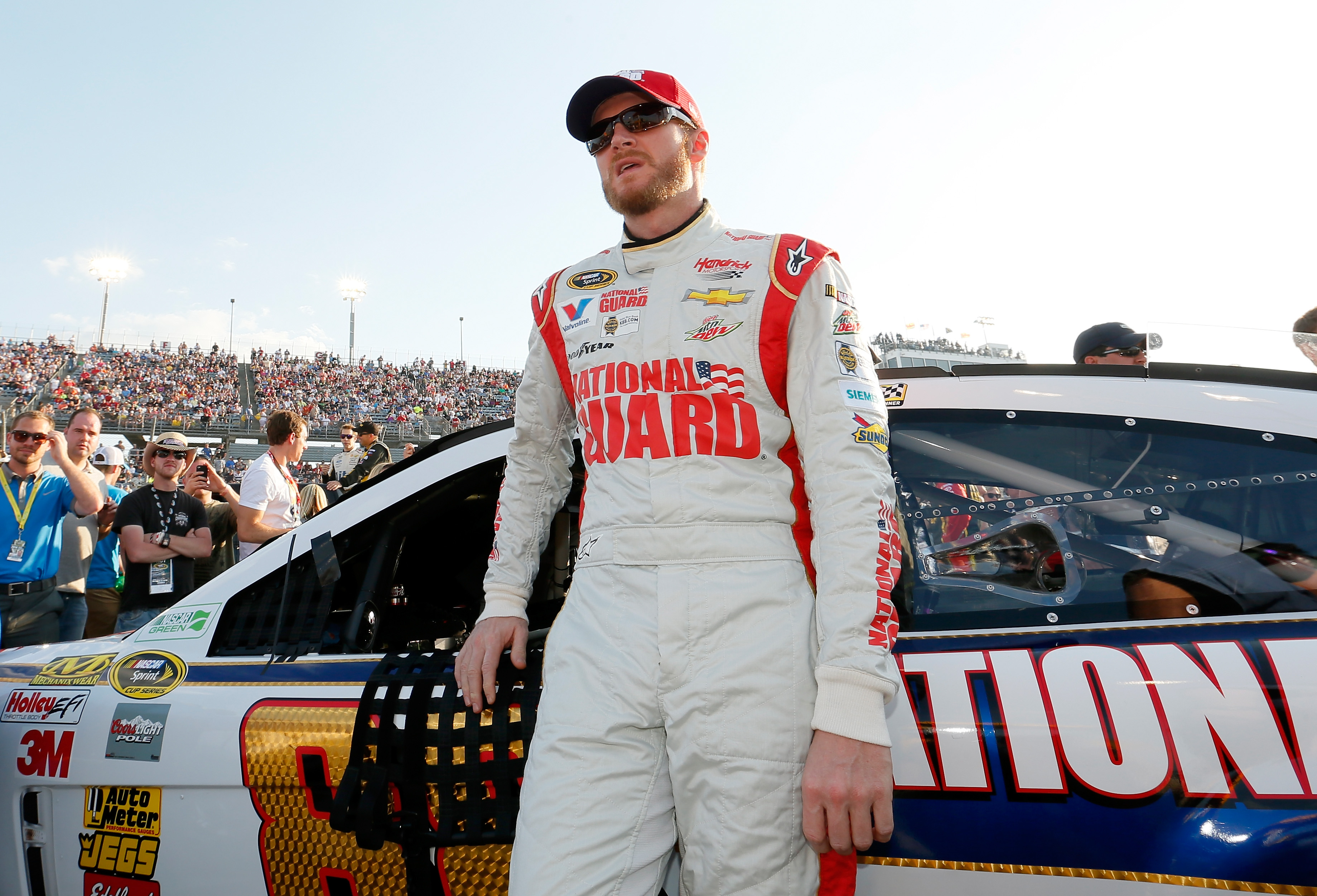 Dale Earnhardt Jr. Wasn't a Gambler When It Came to Getting Paid as a NASCAR Driver
For Dale Earnhardt Jr., his pay was all about that base.
Dale Earnhardt Jr. did pretty well for himself financially, racking up a $300 million net worth courtesy of his NASCAR career. Much of his income came through sponsorships, merchandise sales, and appearances. When it comes to driving, Earnhardt Jr. recently revealed drivers have options on how to get paid. He confessed he usually opted for the conservative route.
For Dale Earnhardt Jr., racing is in his blood
It was no secret what Dale Earnhardt Jr. was going to do with his life when he was growing up. Dale Earnhardt Sr. was one of the greatest drivers of all time, and his grandfathers were involved in the racing business. His brothers and sisters also grew up racing cars.
Although Earnhardt Jr. didn't statistically have the career his father did, he did join him in the NASCAR Hall of Fame as a member of the Class of 2021. The pandemic delayed the induction ceremony. Dale Earnhardt Sr. is a member of the Hall's inaugural Class of 2010.
Junior picked up 26 victories and 260 top-10 finishes in his Cup Series career. Two of those victories came at the Daytona 500, the track where his father died in 2001. The younger Earnhardt won the race three years later in 2004 and then again in 2014. He was named NASCAR's Most Popular Driver for 15 consecutive years.
Earnhardt Jr. discusses finances of NASCAR drivers
Earnhardt Jr. was a recent guest on the I Am Athlete podcast, hosted by four former NFL players – Brandon Marshall, Chad Johnson, Fred Taylor, and Channing Crowder. He took them each for a spin around Charlotte Motor Speedway after Crowder had a tough time believing NASCAR drivers were athletes.
During the interview, Crowder asked Earnhardt Jr. about the pay of NASCAR drivers. "Our sport exploded in the 2000s," Junior said. "There was so much money. Souveniers, drivers got paid if a hat got sold. They got a good percentage of that money. The diecasts – the cars. That stuff was going, flying off the shelves.
"I was right in the middle of that. It's not quite like that anymore. Sales are good, but the drivers aren't thrilled about them. It's hard for me to know what a driver is making today. NASCAR has changed the rules to where they don't tell anyone what a guy wins."
Earnhardt Jr. said his pay was all about the base
Earnhardt Jr. said NASCAR drivers have a couple of options for getting paid for their performance. "A driver can either say I want a base – pay me X amount of dollars no matter what, I win or lose," he said on the I Am Athlete podcast. "I want to make this base. Or a driver can take a big percentage of the winnings and no base. That's the gamble."
Marshall jumped in and asked him what type of driver he was.
"I tried both," Junior said. "I like the base." He explained why he went that route.
"Say you're a top-six driver," he said. "You're going to get paid as much as… you're in that top six. You know if you take the base, you're getting paid as much as one of the best guys. That was where I was at. So it was easy for me to take the base. If the world didn't view me as a top guy, I would probably take the gamble of making my money on the purse.
"I'm going to go out there, and I'm going to win that money. I tried that. I came in low, I missed it, and I've had it work for me. Taking the base, for me, is a safe bet."