Dale Earnhardt Jr. Explains the 'It Factor' Needed for NASCAR Success
Dale Earnhardt Jr. proudly carried on the racing legacy left by his father, the late Dale Earnhardt. Junior has joined his father in the NASCAR Hall of Fame as a Class of 2020 member. Those quality motorsports genes are in the Earnhardt family, and Earnhardt Jr. recently explained that "it factor" needed to become a successful driver.
Racing has always been an Earnhardt tradition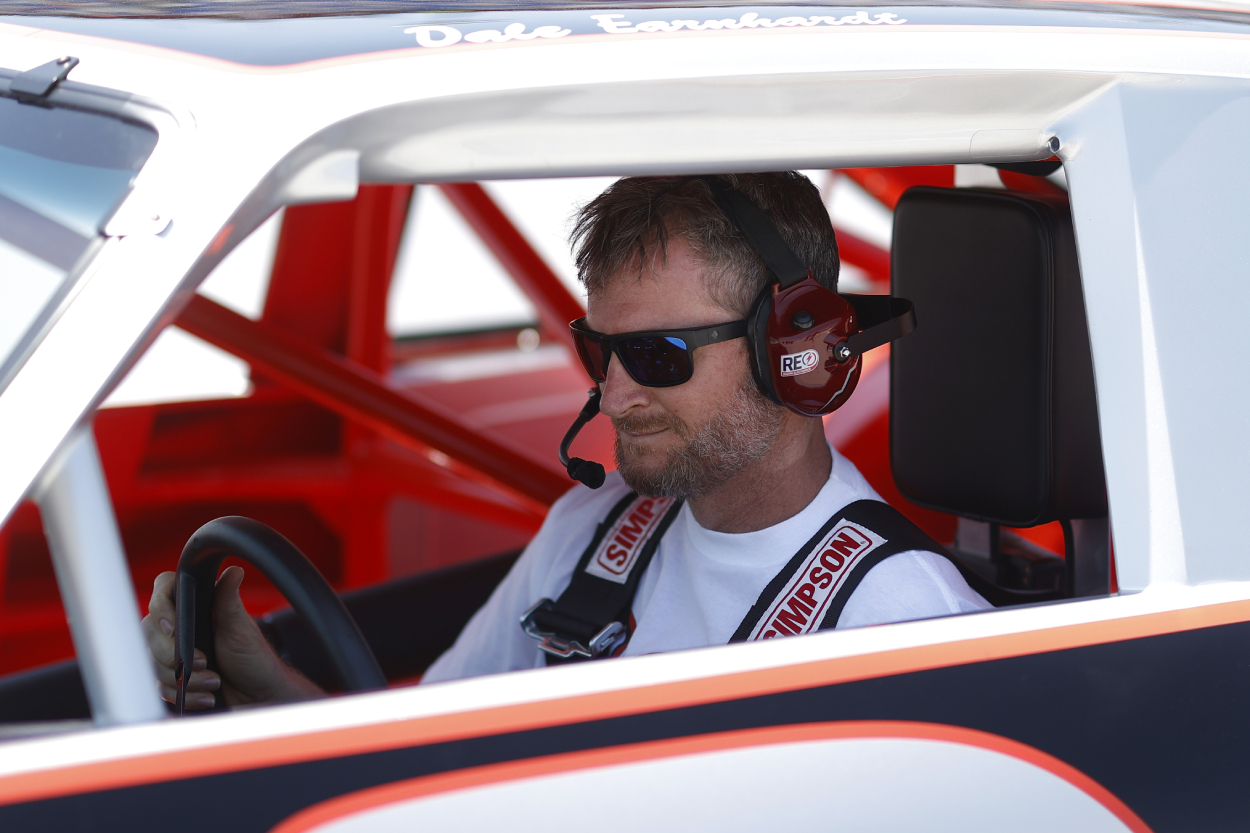 Dale Earnhardt Jr. caught the racing bug from his father. Dale Earnhardt Sr. picked it up from his father, Ralph. Racing has been in the family for years, and it's paid off handsomely with a pair of NASCAR Hall of Famers. The two have combined for more than 100 career wins.
Earnhardt Sr. captured seven Cup Series championships before he was killed during the final lap of the 2001 Daytona 500. His seven titles are tied with Richard Petty and Jimmie Johnson for most ever. He also owns a Daytona 500 win and was inducted into the NASCAR Hall of Fame as a member of the inaugural class in 2010.
Junior didn't have nearly the resume of his father, but he was still one heck of a driver. He collected a pair of Daytona 500 victories, winning in 2004 and 2014. For 15 straight years, he was named NASCAR's most popular driver. His career was cut short after suffering a series of concussions, but he got the call to the Hall as a member of the 2020 class.
Earnhardt Jr. said there's an 'it factor' for being successful
Earnhardt Jr. was a recent guest on the I Am Athlete podcast, and he met with the four co-hosts, Brandon Marshall, Chad Johnson, Channing Crowder, and Fred Taylor, at Charlotte Motor Speedway. There, he took each former NFL player for an intense ride after Crowder had said he didn't believe NASCAR drivers were athletes.
When the driving was done, all five had a discussion. Crowder asked Earnhardt Jr. what distinguished him from other drivers and made him a great one. "A lot of things, I think, play into a guy being great," Junior said. "There's a thing that you're born with. It's an "it" factor.
"Raw speed is what I like to call it. You can see it in these young guys. You'll put them in anything with wheels and they figure out how to make it go fast. Some guys learn that and acquire that ability over time, and there's some guys who just have it."
Earnhardt Jr. elaborates on that 'gift' drivers have
Earnhardt Jr. told the four former NFL players that some NASCAR drivers have a "gift" that helps make them great. "When we're driving around a track, you can feel in the seat of your pants the grip of the car," he said on the I Am Athlete podcast. "How much we had. How much might have been left. Guys can sense that really fast.
"Some guys have that gift and they're the magical ones, the special ones that you just know they're going to be superstars. There's only a couple that come along every generation that become a superstar, that have the whole package. (They have) the mental side off the track, keep themselves out of trouble, stay focused in their personal life. They can do it all."
It's clear Earnhardt Jr. is one of those once-in-a-generation guys who has that "it" factor.