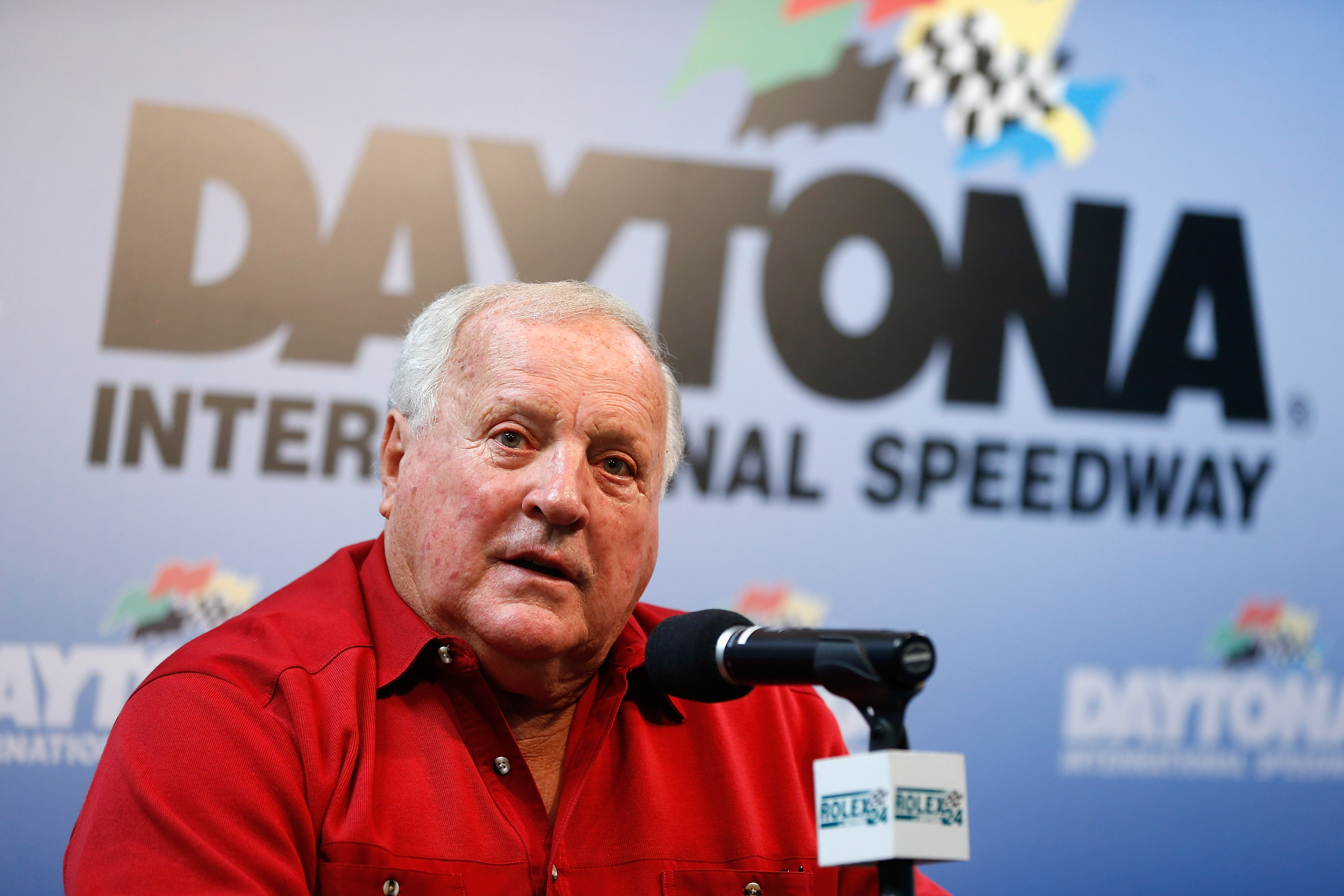 A.J. Foyt Remembers Talking to Himself During Horrific Crash That Had Him Pleading to Be Put out of His Misery
A.J. Foyt wanted to be put out of his misery after a horrific crash in 1990.
A.J. Foyt has seen some serious crashes during his motorsports days. He's been involved in his share as well. Foyt, the four-time Indianapolis 500 winner, recalled a 1990 crash at Road America in Wisconsin where he was hurting so bad after a devastating crash that he told the doctors to put him out of his misery.
A.J. Foyt is a four-time Indianapolis 500 champ
A.J. Foyt was one of the best in motorsports, racing in various kinds of genres. He raced stock cars in NASCAR, and his open-wheel racing included United States Automobile Club (USAC) champ, sprint, and midget cars. He's a six-time USAC National Champion and a three-time USAC Stock Car Champion.
Foyt is at the top of the USAC career victory list with 159 wins. He is a four-time winner of the Indianapolis 500, the first of three to accomplish the feat. Foyt ran the Indy 500 35 times in his career. He's the only racecar driver to win the Indy 500 and the prestigious 24 Hours of Le Mans in the same year.
Foyt also was the IROC champion in 1976 and 1977, and he also won seven NASCAR races. He joins racing legend Mario Andretti in being the only two to have won both the Indy 500 and the Daytona 500. Foyt was inducted into the inaugural class of the Motorsports Hall of Fame of America in 1989.
Foyt recalls devastating crash at Road America
In a 2016 interview with USA Today, Foyt, now 86, about his 1990 horrific crash at Road America that left him asking to be put out of his misery. It began when his brake pedal broke as he was trying to make a pass into Turn 1. He flew over a gravel catch put and came down in the dirt.
"I remember a big tree and that guard rail," Foyt said. "I said, ain't no way I can make this corner to the right because it's about a 60-mile-an-hour corner, and I was running close to 200. When it went off, I seen them treetops, and I said, man, this ain't going to be one of them I'm going to get out and wave to the crowd. It's going to be rough. And it was rough."
"After it all happened, Dominic Dobson said to me later, 'I ain't ever been passed that fast going into a corner,'" Foyt said. "I said, 'I didn't intend to pass you that fast, but it happened.'" Foyt remained conscious through it all and the rescue team needed 30 minutes to remove him from the car.
Foyt said he was hurting so much he wanted to be put out of his misery
A.J. Foyt returned to Road America in 2016 as a spectator and spoke with USA Today about the near-fatal crash that left him wanting to be put out of his misery. He was airlifted to Milwaukee for immediate surgery to save his left. Foyt was then flown to Indianapolis for additional medical treatment.
"I'm probably the only one that's said, 'Doc, I'm hurting so bad, y'all got to do something,'" Foyt said. "He said, we can't give you no more medicine, and when he said that — my jaw and all that was cut — I said, just somebody pick a hammer up and hit me in the head and get me out of my misery. Man, I was hurting."
As devastating as the crash was, Foyt was back in action the following year, running the Indianapolis 500 at age 58. Foyt's been in several wrecks during his lengthy racing career but said Road America was the worst crash he's endured. "It took me almost a year to get back walking and everything else, and I'm still suffering from it," Foyt said.