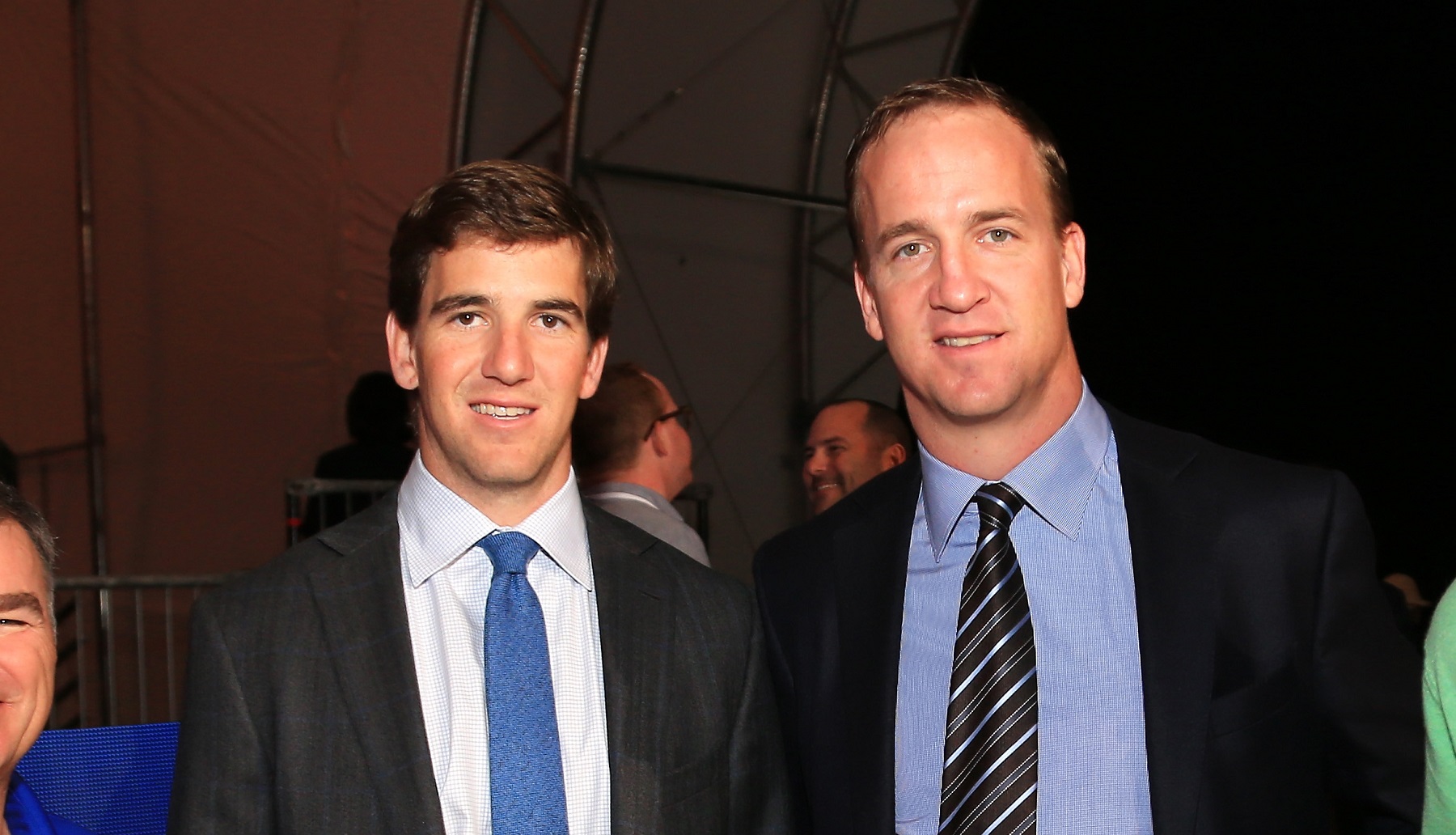 A Scouting Service Just Sent a Message About Eli and Peyton Manning's QB Heir
Arch Manning, the nephew of retired NFL stars Eli and Peyton Manning, is rated as the No. 1 high school quarterback in the country.
People are going to notice when you play the same position as your grandfather and your two uncles who made half a billion dollars from the NFL. That is why Arch Manning is now more than just the nephew of Eli and Peyton Manning.
He is the best high school sophomore quarterback in the country, according to one scouting service.
Arch Manning is a highly regarded QB prospect
Potential is merely a fancy word meaning you haven't really accomplished anything yet. However, it does serve as a heads-up that something special might be coming.
The people at 247Sports.com, a recruiting website owned by CBS Interactive, think Arch Manning's potential could translate into major success in football. The website has rated Manning the No. 1 quarterback in the high school class of 2023. That means he is a long way from throwing his first college or NFL pass, but genetics and statistics intersect in such a fashion that it's right to rave about his potential.
Manning plays for Isidore Newman High in New Orleans. As a freshman, he quarterbacked his team to a 9-2 season and a place in the second round of the Louisiana state playoffs. His numbers – 2,438 passing yards, 34 touchdowns, and six interceptions, were nice – but other numbers matter more at this stage. The young Manning already stands at 6-foot-3 and 190 pounds.
There isn't a college coach in America who doesn't dream of him walking on campus in the fall of 2023 at 6-foot-6 and 220 pounds.
Uncles Eli and Peyton Manning have set the bar very high
Arch Manning is the nephew of retired NFL quarterbacks Eli and Peyton Manning. His father is Cooper Manning, who joined his brothers in playing football at Isidore Newman High. Cooper was a wide receiver and bound for the University of Mississippi before a spinal stenosis diagnosis brought an end to his career.
Cooper Manning embarked upon a successful career in business while Peyton and Eli were rolling up $248.7 million and $252.3 million, respectively, in NFL salaries alone.
Peyton Manning was the first to reach the NFL, following a career at the University of Tennessee. Playing 13 seasons with the Indianapolis Colts and four with the Denver Broncos, he threw for 71,940 yards and 539 touchdowns. His 14-13 record in the playoffs included Super Bowl championships following the 2006 season with the Colts and the 2015 season with the Broncos.
Eli Manning played his college football at Ole Miss, his father's alma mater. In 16 years with the New York Giants, he threw for 57,023 yards and 366 touchdowns. He was 8-4 as a playoff quarterback, including triumphs in the Super Bowl after the 2007 and 2011 seasons – in both instances as a wildcard team.
Arch Manning's grandfather could play, too
Arch Manning's grandfather and namesake, Archie Manning, played for Ole Miss from 1968-70, with the team going 22-10-1. The New Orleans Saints drafted him No. 2 overall (the New England Patriots took Jim Plunkett with the first pick) in 1971.
Manning played 113 NFL seasons with some of the NFL's worst teams, compiling a 35-101-3 record as a starter. He threw for 23,911 yards, 125 touchdowns, and 173 interceptions.
All NFL stats courtesy of Pro Football Reference.