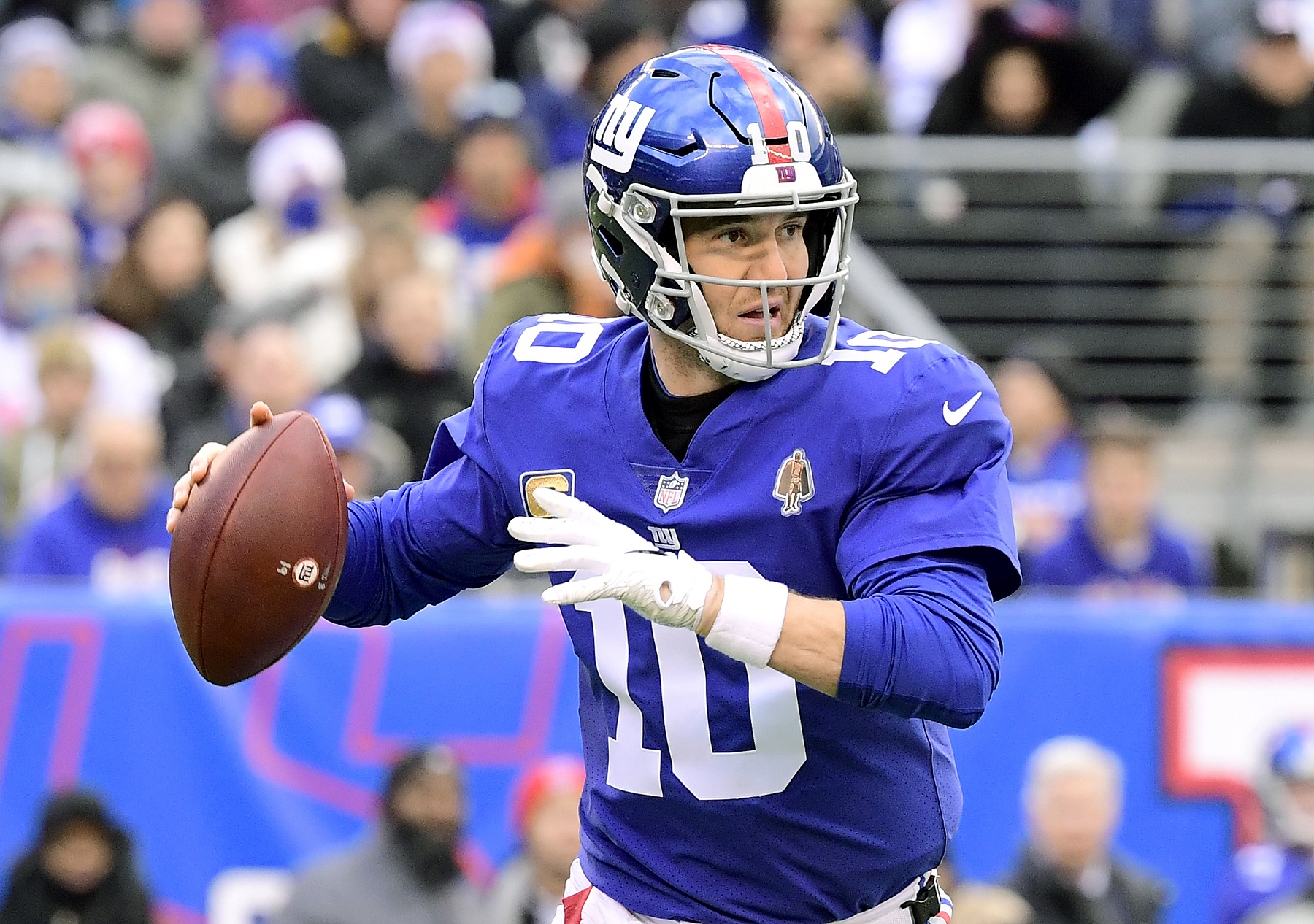 Eli Manning's Hall of Fame Odds Just Improved Significantly
Eli Manning's case for selection to the Pro Football Hall of Fame has improved because of a development involving a former Oakland Raiders head coach.
A coach who retired a decade before Eli Manning took his first NFL snap has just improved the odds of the retired New York Giants quarterback entering the Pro Football Hall of Fame without having to pay. Forget brother Peyton; Eli should make Tom Flores his presenter at the induction.
The Pro Football Hall of Fame voting process has changed
The board of trustees of the Pro Football Hall of Fame in Canton, Ohio, recently made a change to the voting procedure that didn't garner much attention but certainly shook up the process.
Under the new rules, coaches have an easier path to selection by Hall of Fame voters. Players from past generations ("seniors") are the losers in the deal for at least the next four years.
Under the new guidelines, there will be five modern-era inductees selected in each of the next four years of annual voting. One candidate from each of the three other categories — seniors, contributors, and coaches – can also be elected.
The older players had enjoyed two guaranteed spots per year from 2004-14. That changed to an arrangement under which they shared a total of three berths a year in the past five elections. The conventional wisdom is that there are many more deserving older players than coaches, but the players will only be on equal footing with coaches for the four-year trial period.
That's good news for Tom Flores, designated as the coaching nominee for 2021 on Aug. 18 alongside former Dallas Cowboys receiver Drew Pearson. Both will need the support of 80% of the full 48-member selection committee next February, but that is expected to be a formality.
Tom Flores' selection is a boost for Eli Manning
Tom Flores was the Oakland Raiders' original quarterback in 1960 and had a 10-year career as a player. He went 31-33-4 as a starter and threw almost as many interceptions (92) as touchdowns (93). He became an assistant coach with the Buffalo Bills in 1971 and then the Raiders the following season.
Flores took over as the head coach of the Raiders in 1979. In 1981, he became the first Latino head coach to win a Super Bowl when the Raiders completed a title run from the wildcard slot by defeating the Philadelphia Eagles in Super Bowl 15. Flores added a second Super Bowl ring three years later.
Flores spent nine seasons with the Raiders, compiling an 83-53 record. He also coached the Seattle Seahawks for three seasons beginning in 1992. Those teams went 2-14, 6-10, and 6-10, and Flores retired from the coaching ranks with a 97-87 record.
Flores' numbers as a player certainly don't get him into the Hall of Fame. And going 10 games over .500 as a coach is hardly remarkable. So, what's getting him into the Hall of Fame? It's the two Super Bowl rings, which just happens to be the number of rings that retired New York Giants quarterback Eli Manning possesses.
Keeping Eli Manning out will be difficult now
Pro Football Hall of Fame voters have four years to go before they consider the candidacy of Eli Manning, and the discussion figures to be lively. Whether it's baseball or football, there is a perception that New York athletes receive preferential treatment from the voters. Phil Rizzuto of the Yankees and Joe Namath of the Jets are frequently cited as evidence.
Eli Manning helped the New York Giants to a pair of Super Bowl championships. That will eventually put Hall of Fame voters in a tough spot, at which time Tom Flores' name will resurface. And so will Jim Plunkett's name.
Plunkett was 72-72 as an NFL quarterback and threw far more interceptions (1989) than touchdown passes (164) over 15 seasons. However, he happened to be Flores' quarterback in the two Super Bowl seasons and is the only starting quarterback with two rings who hasn't been inducted into the Hall of Fame.
Manning's statistics include a 117-117 record, 366 touchdowns, and 244 interceptions. And, of course, the two Super Bowl victories.
Plunkett's time in front of the Hall of Fame voters has seemingly come and gone, especially if just one player from the seniors category earns induction each year.
Manning is going to have multiple cracks at joining a class of five recent retirees and won't be hindered by comparisons to Plunkett if his supporters can point to Flores' body of work instead.