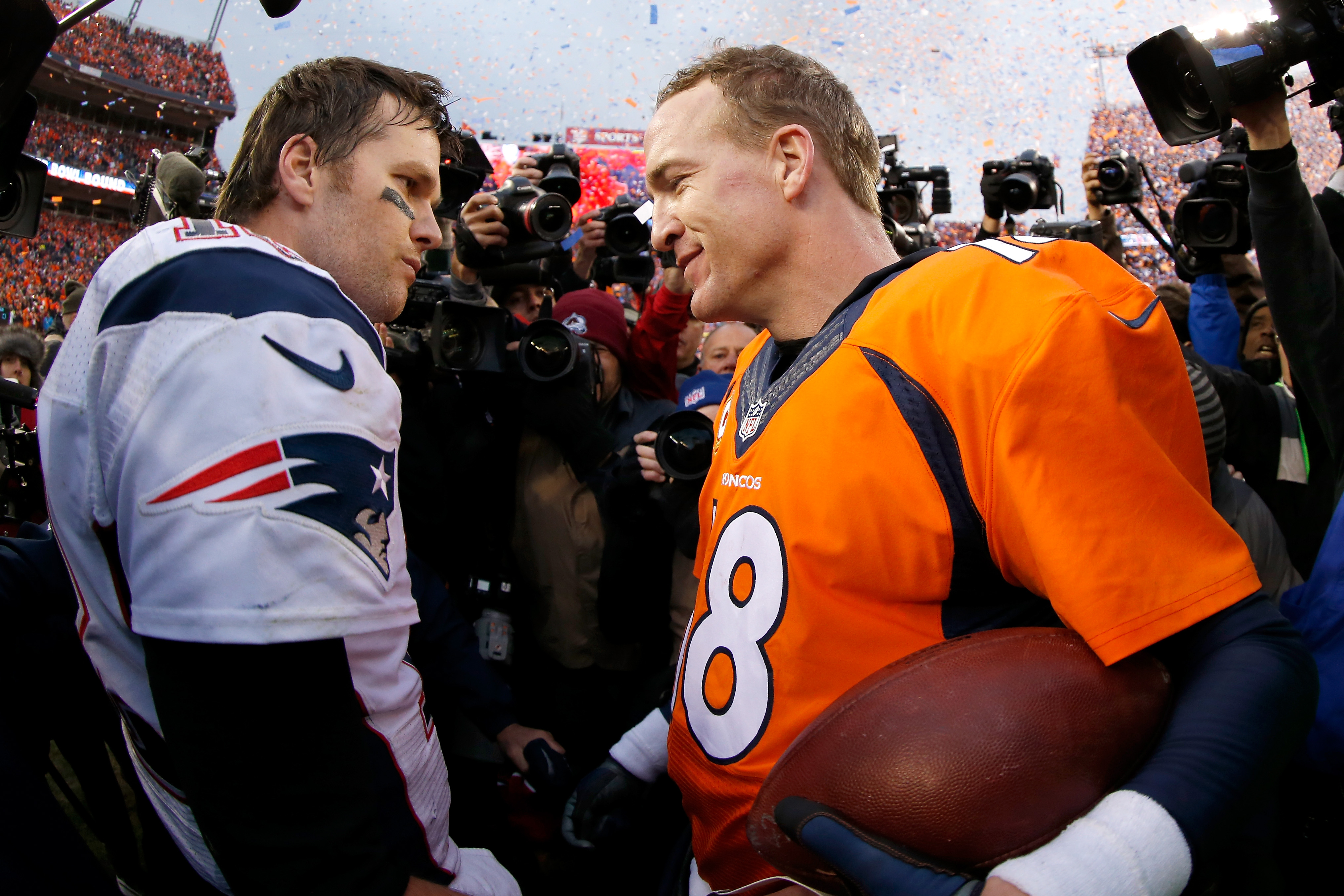 The Highest-Paid NFL Player of All Time Is Not Who You Might Think
Peyton Manning and Tom Brady may be the greatest NFL quarterbacks of this century, but one unlikely QB has them both beat in career earnings.
Tom Brady. Peyton Manning. Drew Brees. Brett Favre. These are just a few of the names near the top of the list of highest-earning NFL players of all time, and for a good reason. They comprise the list of some of the greatest NFL quarterbacks of this century. Each of these legends is a current or future Hall of Famer, but none of them top the list of highest-paid players in NFL history. That label belongs to another 21st century QB, but probably not the one you would expect.
Quarterbacks make up the 11 highest-paid players in NFL history
Unsurprisingly, quarterbacks dominate the list of highest-paid NFL players. Every one of the top 11 earners in NFL history is a quarterback, with Larry Fitzgerald checking in at No. 12 as the first non-QB.
Alex Smith slots into the 11th spot with $173.7 million in career earnings. Carson Palmer just barely has him beat with $174.1 million, but Smith still has time to add to his total in the years to come.
Perhaps the most puzzling name in the top 10 is Matthew Stafford. He comes in at No. 9 with $210.9 million in earnings, and he's only 32 years old. By the end of his career, Stafford could wind up as the highest-paid NFL player of all time.
Philip Rivers ($218.9 million), Aaron Rodgers ($219.3 million), and Matt Ryan ($223.4 million) take up the next few spots on the list. All three are still playing today, and all three could conceivably take the top spot eventually.
Tom Brady and Peyton Manning headline the top five highest-paid NFL players
Tom Brady and Peyton Manning are two of the first names mentioned in the greatest quarterback of all time debate. The duo has combined for over 1,000 touchdown passes and eight Super Bowl titles in the NFL.
Even though they might be the two greatest ever, neither legendary QB is the highest-paid player in league history. Manning actually has Brady beat in that category with $248.7 million in earnings. Brady stands at $235.1 million.
Brady will easily pass Manning when his two-year contract with the Buccaneers kicks in, but Manning has a few more months to gloat.
Ben Roethlisberger and Drew Brees also reside in the top five. Roethlisberger is fifth on the all-time list with $227.3 million in earnings, and Brees slots in ahead of Brady with $244.7 million.
As impressive as this group's career earnings are, none of them can claim the top spot.
Eli Manning is the highest-paid player in NFL history
You read that right. Eli Manning has made more money in the NFL than any player in league history. The former New York Giants QB earned a massive $252.3 million in the NFL.
Manning earned an average of $16 million per year over his 16-year career with the Giants. He made a whopping $37 million in his highest-paid season in 2015. That included a $31 million signing bonus from his new contract.
Although Brady and Peyton have him beat in almost every statistical category, Eli has bragging rights in at least one category. He'll always be able to tease his biggest rival and his big brother about making more money in the league.
Financial stats courtesy of Spotrac