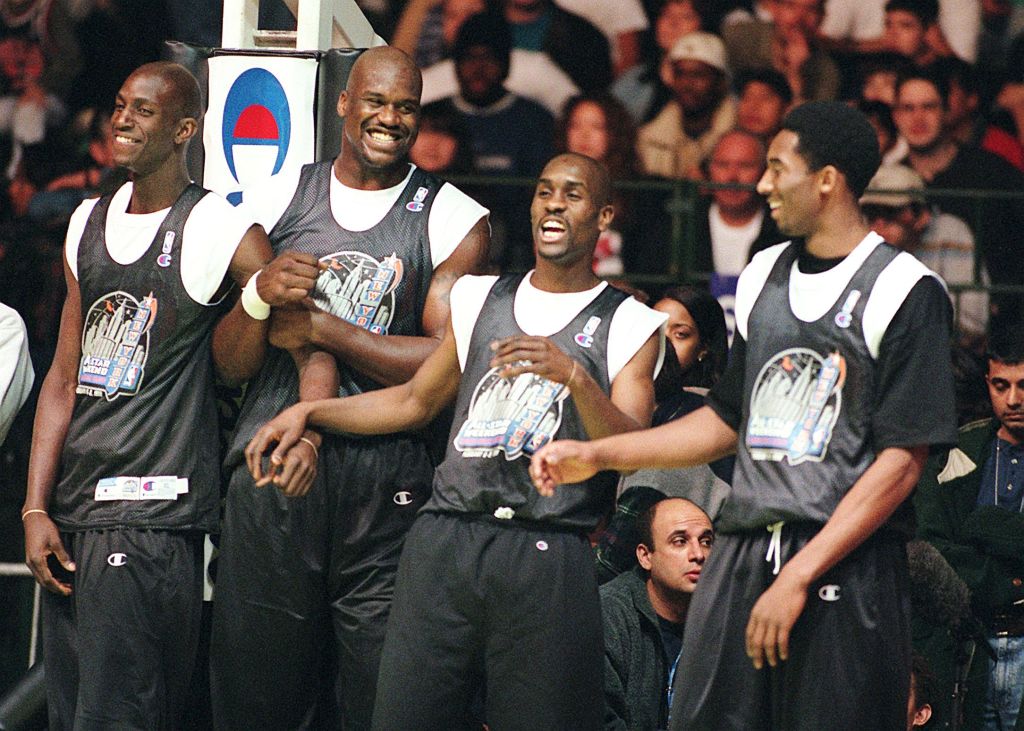 The Highest-Paid NBA Player of All Time Is Not Who You Might Think
Michael Jordan and LeBron James might be the two best to ever play the game of basketball, but they aren't the highest-paid NBA stars ever.
Close your eyes. Who comes to your mind when you think of the greatest NBA players of all time? Michael Jordan is surely up there. LeBron James and Kobe Bryant probably are, too. Kareem-Abdul Jabbar, Bill Russell, Wilt Chamberlain, Larry Bird, Shaquille O'Neal, and Magic Johnson always get thrown around in the age-old debate as well. But none of these names top the list of the NBA's highest-paid players of all time. Can you guess who it could be?
Michael Jordan and LeBron James are not the GOATs in career earnings
Michael Jordan and LeBron James might be the two GOATs in NBA history, but they aren't the greatest of all time when it comes to getting paid. Sure, both are endlessly rich today, but someone tops them both in career earnings.
Jordan made just over $93 million during his NBA career. Over 16 seasons, that's nothing compared to what professionals make today in the league. Besides his last two seasons with the Bulls in which he made over $30 million each year, Jordan didn't make more than $4 million per year in any other season.
James' career earnings are much higher than Jordan's but he still doesn't hold the title of the highest-paid player ever. He's made over $306 million during his 17-year career, over three times what Jordan made in the league.
James will most likely finish his career as the highest-paid player ever, but he hasn't reached the top quite yet. Two players have higher career earnings than James to this point.
Who else is at the top of the list in NBA career earnings?
All of the top 10 NBA players in career earnings either played into the 2010s or are still playing today. The first to retire out of that list is Shaquille O'Neal, who ranks fourth all-time in career earnings with $286 million.
Chris Bosh and Dwight Howard represent the most surprising names in the top 10. Bosh earned $239 million before his career was cut short by a blood clot, and Howard has earned $240 million. Howard is still contributing in the league, so that number will only rise in the coming years.
Four of the top players in career earnings are still playing today. Howard, James, Chris Paul, and Carmelo Anthony all crack the top 10 with more time to rise up the ranks.
Kobe Bryant is one of the players above James on the list. Bryant earned a massive $323 during his legendary career, but he still doesn't take the top spot.
Kevin Garnett is the highest-paid NBA player of all time
Kevin Garnett might never be included in the debate about the greatest NBA player of all time, but he holds one record he should be ecstatic about. Garnett earned a whopping $334 million in his NBA career, the most in the history of the league.
Garnett played 22 seasons in the NBA. He never made more than $28 million in a single season, but his prolonged success and longevity in the league led to his massive career earnings.
Garnett was a 15-time All-Star in the NBA and won an MVP award in 2003-04. He was also a 12-time All-Defensive Team member and won an NBA title in 2007-08.
As impressive as his on-court accomplishments were, his achievements in his bank account might be even more so.
All career earnings stats courtesy of Spotrac, all stats courtesy of Basketball Reference