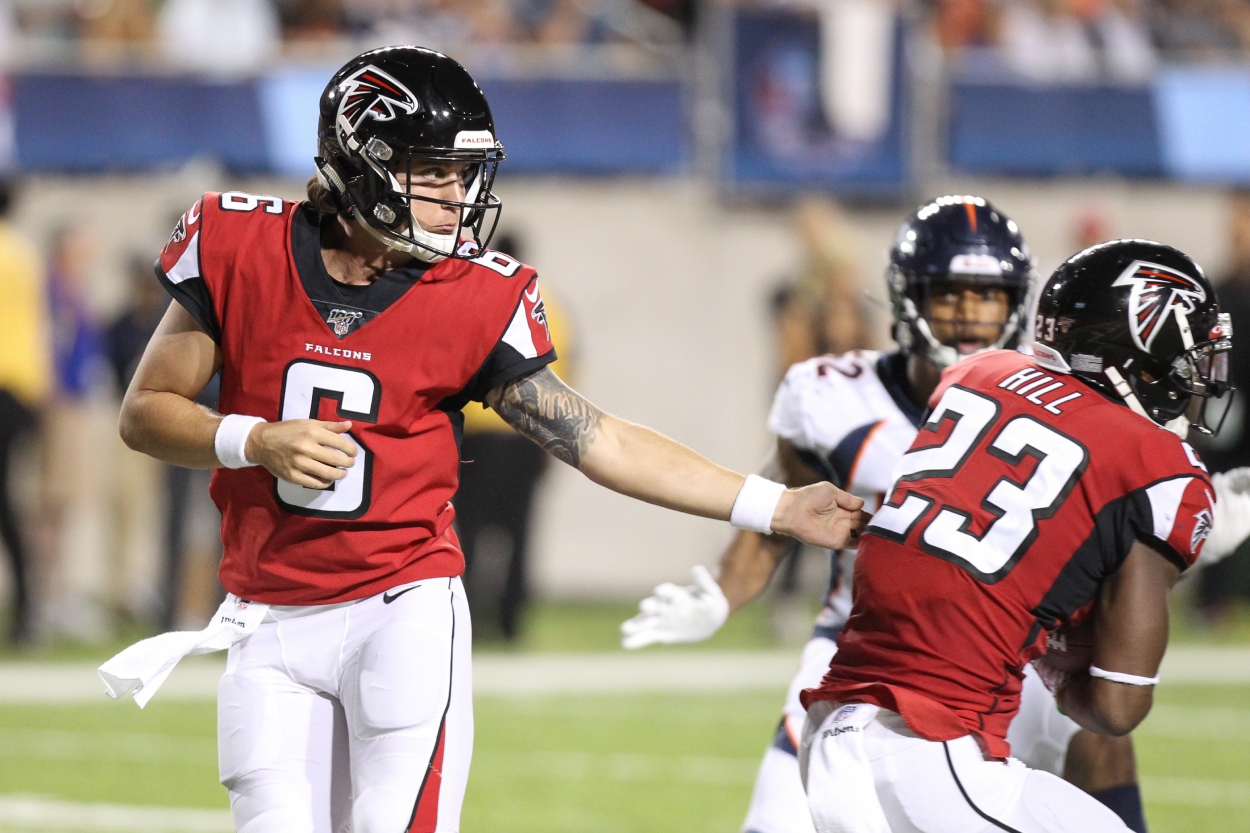 Aaron Rodgers' Absence Means 1 Positive for Packers Fans – There's More of Kurt Benkert
Aaron Rodgers is away from Packers workouts, but that just means there's more of Kurt Benkert.
Anyone rooting for the Green Bay Packers wants Aaron Rodgers in camp. For now, he remains away from the team. While he's gone, Packers fans have to try and stay positive. One way is to realize that being without No. 12 simply means there's more of Kurt Benkert, and that's a good thing.
Kurt Benkert is becoming a fan favorite with the Green Bay Packers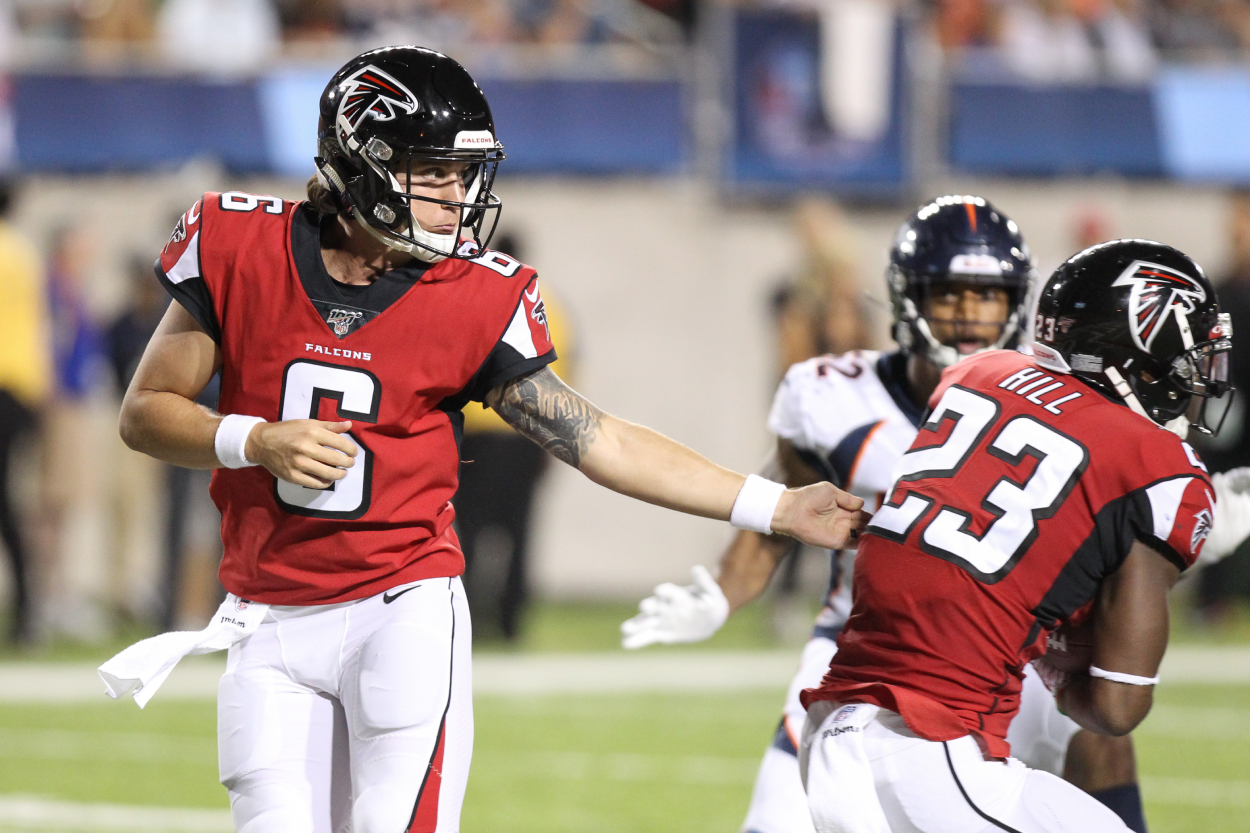 With Rodgers holding out, the Packers added to their quarterback depth. Jordan Love, the man so unfairly at the center of the Green Bay drama, was the lone quarterback on the roster after Rodgers bailed. Last year's backup, Tim Boyle, signed with the Detroit Lions. The team then added a pair of quarterbacks, veteran Blake Bortles and young gun Kurt Benkert.
Bortles has been around. Benkert hasn't. Benkert began his college career at East Carolina, but after an ACL injury wiped out his 2015 season, he transferred to Virginia. He played two seasons with the Cavaliers but went undrafted in 2018. Benkert signed a free-agent deal with the Atlanta Falcons in May of 2018 but was cut right before the season. He made his way onto Atlanta's practice squad.
He hooked on with the Packers in May. He's a free spirit and has interacted well with the Green Bay fans. Benkert appears to be the Midwest NFL version of Gardner Minshew, the Jacksonville Jaguars quarterback who took the league by storm in 2019.
Kurt Benkert hoping to make the most of his new life with the Green Bay Packers
Benkert is 6-foot-4, 215 pounds. He's been impressive during workouts, and he's appreciative of the fact he's gotten new life in the NFL. He's never thrown a regular-season pass in the league, but he's showing he's capable if called upon.
When the Packers signed him in mid-May, he took to Twitter to show how much he not only appreciates the opportunity but enjoys soaking in how he's gotten to the point to where he is today. "The younger me wanted the fast track to success, but the older me appreciates this long road," he wrote. "So many cool stops & people on the way."
The Packers brought in Benkert and Chad Kelly for workouts during rookie minicamp. Benkert outperformed Kelly and signed with the team that weekend. He's still a long shot to throw an NFL regular-season pass, but longshot doesn't mean anything to Benkert.
"I'm a firm believer that you can create your own reality," he tweeted. "Manifest things long enough to see them come to fruition."
Was playing for the Packers always in the cards for Benkert?
Benkert is a great Twitter follow. At the moment, he's playing the game at the highest level and he's living his dream. He shares his thoughts on social media. He interacts with his fans. Benkert is a likable guy who happens to play football.
It's no secret Benkert loves video games. He played Madden with his former Falcons teammates this offseason and he shared a story that makes one think his time in Green Bay is his destiny.
"Story Time," he wrote. "In my Madden franchise this offseason w/ my Falcons teammates, I was the Packers. The first move I made was signing Myself from Free Agency. This was before I was even released from Atlanta in February. The only thing I got wrong was the number I chose. Wild."
Benkert talks about everything from gaming to his family to energy drinks. He's all over the place, and it's great. For now, Aaron Rodgers is gone, and Kurt Benkert is here. Enjoy the moment.