Aaron Rodgers Already Won a Trophy This Offseason Despite the Packers Missing the Playoffs
Aaron Rodgers has more time on his hands this time of year than he normally does. Since the Green Bay Packers missed the NFL playoffs for the first time since 2018 and just the third time since 2009, the two-time reigning MVP has been free the past month to enjoy his hobbies away from the football field.
One of his favorite activities in the offseason is hitting the golf course. Because he doesn't have a playoff game to prepare for, Rodgers was able to enter this weekend's AT&T Pebble Beach Pro-Am on the PGA Tour. The future Hall of Famer played with Canadian Ben Silverman in the pro-am portion of the event, and he carried the duo to a one-stroke victory and his first championship trophy since Super Bowl 45.
Aaron Rodgers wins the AT&T Pebble Beach Pro-Am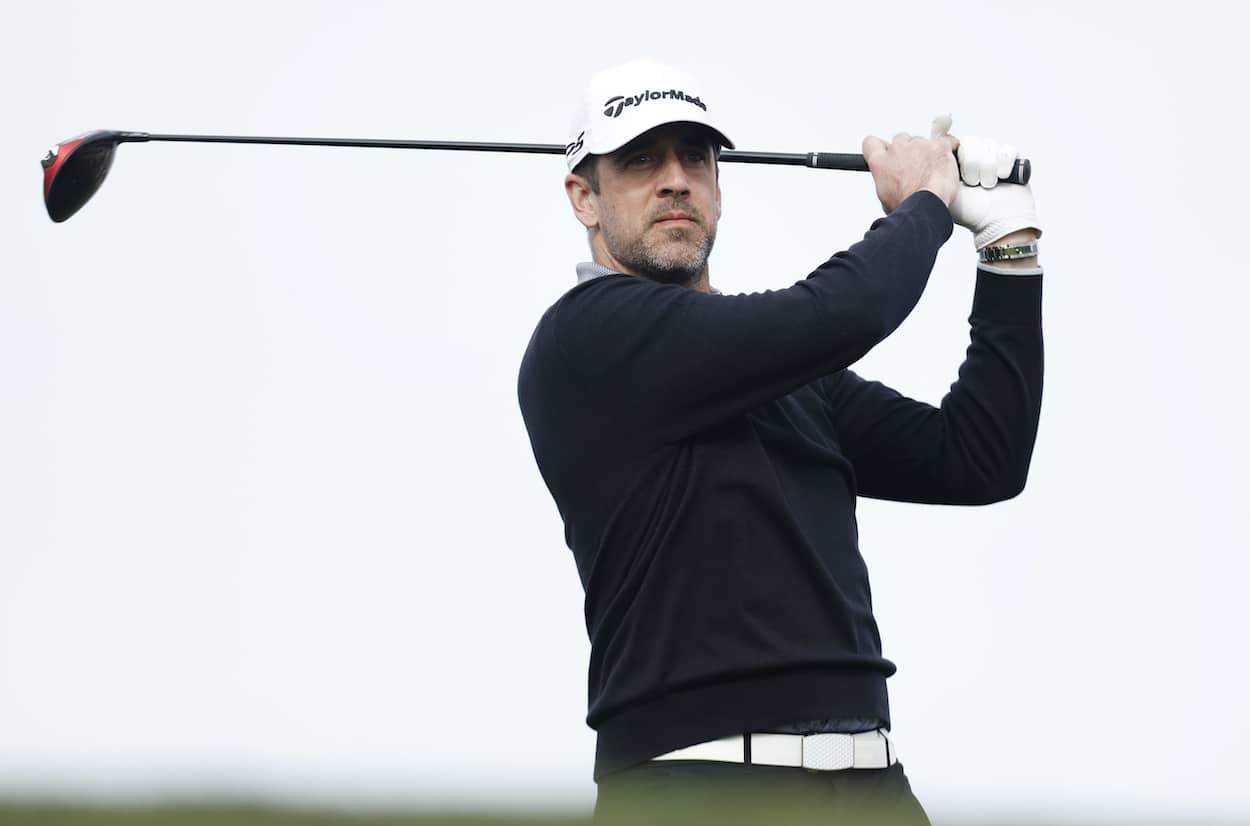 The AT&T Pebble Beach Pro-Am is a unique event on the PGA Tour circuit. Not only is it played at one of the most famous courses in the world, Pebble Beach Golf Links, but it also features famous athletes and celebrities teaming up with PGA Tour pros for three rounds.
Rodgers has played in the event before, most recently alongside Max Homa, but Homa wasn't in the field this week. Instead, Rodgers teamed up with World No. 424 Ben Silverman.
Silverman didn't pull much of the weight in the pro-am event, as he finished the first three rounds at 1 over par to miss the cut. But Rodgers, as he's done time and time again on the football field, put the team on his back and powered the duo to a score of 26 under par and a one-stroke victory.
Now, that doesn't mean Rodgers shot 27 under over three rounds. If that was the case, he'd have already retired to join the PGA Tour full-time. You see, in the pro-am portion of the tournament, the pro and his celebrity partner play best ball and count the lowest score on every hole. Amateurs are allowed to play to their handicaps, so some bogeys can become pars and some pars can become birdies, for example.
Rodgers played to a 10 handicap, which does raise some questions considering he plays to a 3.8 at his home course in Green Bay. The star QB claimed he hasn't played a round since training camp, though, so he likely came in a bit rusty.
After finishing off the victory on Sunday, Rodgers said winning the AT&T Pebble Beach Pro-Am has "always been on my bucket list." At least he'll be able to bring one trophy home this season.