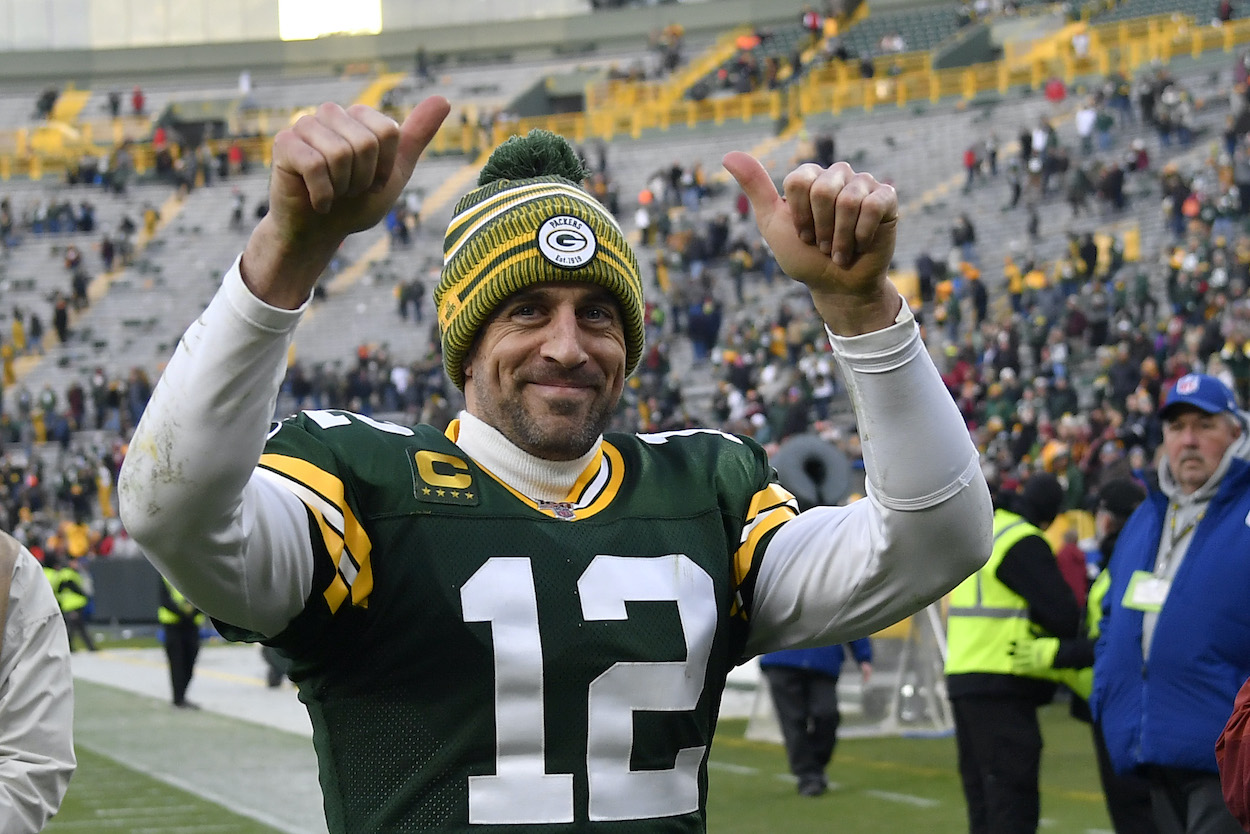 Aaron Rodgers Receives Enticing Offer of Burgers and Beers for Life if He Stays With the Green Bay Packers
Aaron Rodgers clearly wants out of Green Bay, but one local restaurant just offered him a delicious incentive to stay with the Packers.
Time seems to be running out on Aaron Rodgers in Green Bay. The longtime Packer has grown increasingly frustrated with the franchise over the last few years, and he finally reached his breaking point this offseason.
Rodgers reportedly told members of the Packers organization last week that he isn't interested in returning to the team. The reigning MVP seems to be adamant that he won't be playing a snap of football this year unless he's doing so in a different jersey, but he might want to rethink his stance after receiving an enticing offer from a Green Bay burger joint.
Aaron Rodgers might be done with the Packers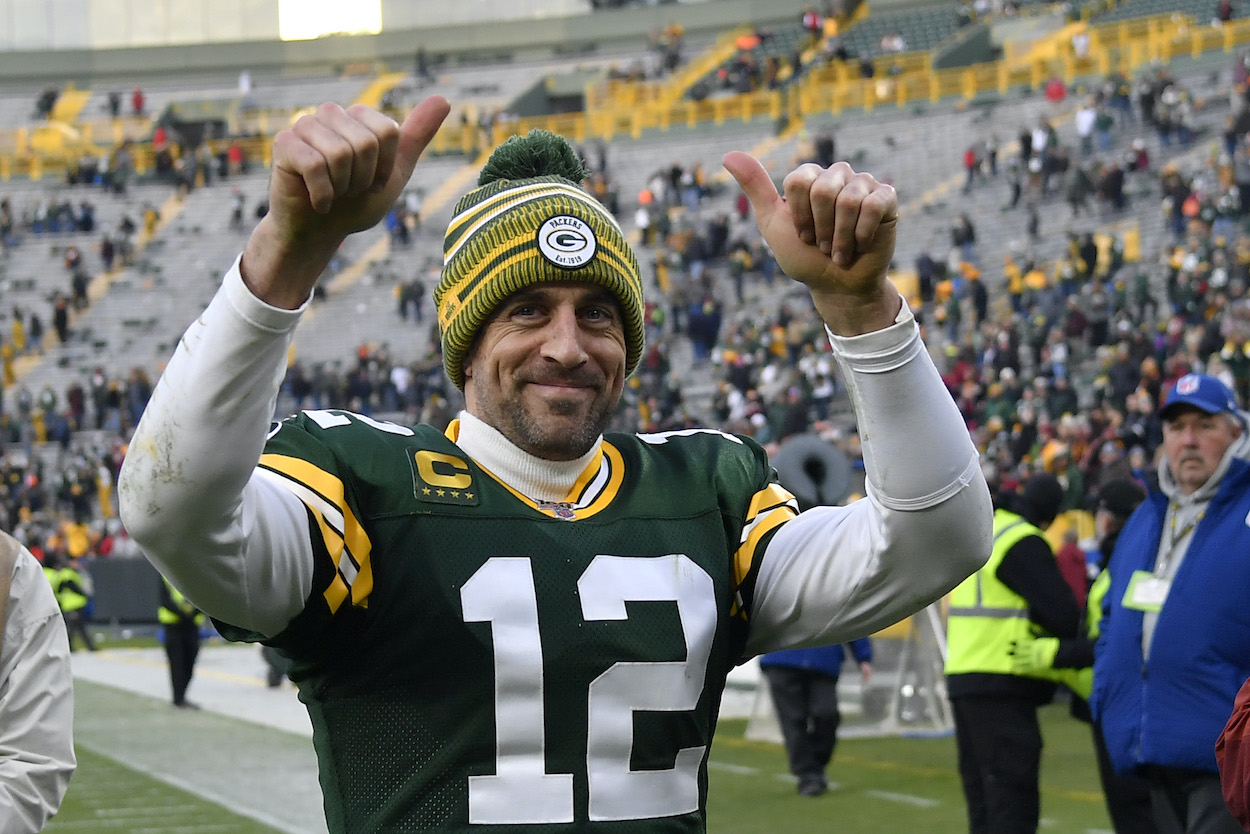 Rodgers has everything a star quarterback could ask for in an NFL team: a championship-caliber roster, an innovative, up-and-coming head coach, and diehard fans who would do anything for their Packers. But even that hasn't been enough to keep him happy.
On the night of the 2021 NFL draft, Adam Schefter of ESPN reported that Rodgers told members of the organization that he wants out of Green Bay. The 37-year-old QB remains frustrated that the front office has failed to surround him with capable weapons through the draft. It didn't help that the Packers traded up in last year's draft to select his eventual replacement (Jordan Love) without consulting him first.
After another season painfully fell short of Rodgers' Super Bowl goals, he's finally decided he's had enough. However, if Rodgers does decide to stay in Green Bay, he'll have a lifetime supply of burgers and beer waiting for him.
Green Bay restaurant franchise offers Rodgers free burgers and beer for life if he stays
Ever since the reports of Rodgers' unhappiness surfaced, Green Bay has been scrambling to ease its flustered star's mind. The Packers don't sound interested in trading the future Hall of Famer to another contender, so they're doing everything they can to convince him to stay.
Now, they're getting some much-needed help from a local restaurant chain.
Mr Brews Taphouse, a craft brew pub and restaurant franchise with multiple locations in the Green Bay area, is offering Rodgers and his fiancée, Shailene Woodley, free food and beer for life — but only if he stays with the Packers.
Forget competing for Super Bowls. A lifetime supply of burgers and beer might be the exact incentive Rodgers needs to keep playing in Green Bay.
Mr Brews Taphouse founder: "We can't let Aaron go"
Even if the Packers aren't doing enough to persuade Rodgers to stay, their diehard fans sure are. Mr Brews founder and CEO Steve Day is a huge Packers fan himself, and he's practically begging Rodgers to stay with his delicious lifetime offer.
"Seriously, we can't let Aaron go. No way, no how," Day said in a news release, per the Green Bay Press-Gazette. "Not only is he coming off yet another MVP season, but he is the face of our beloved franchise. We aren't in a position to renegotiate his contract, but we can offer him and Shailene a delicious meal and great brews whenever they like. Come on, Aaron, please stay."
So, what's it gonna be, Aaron?