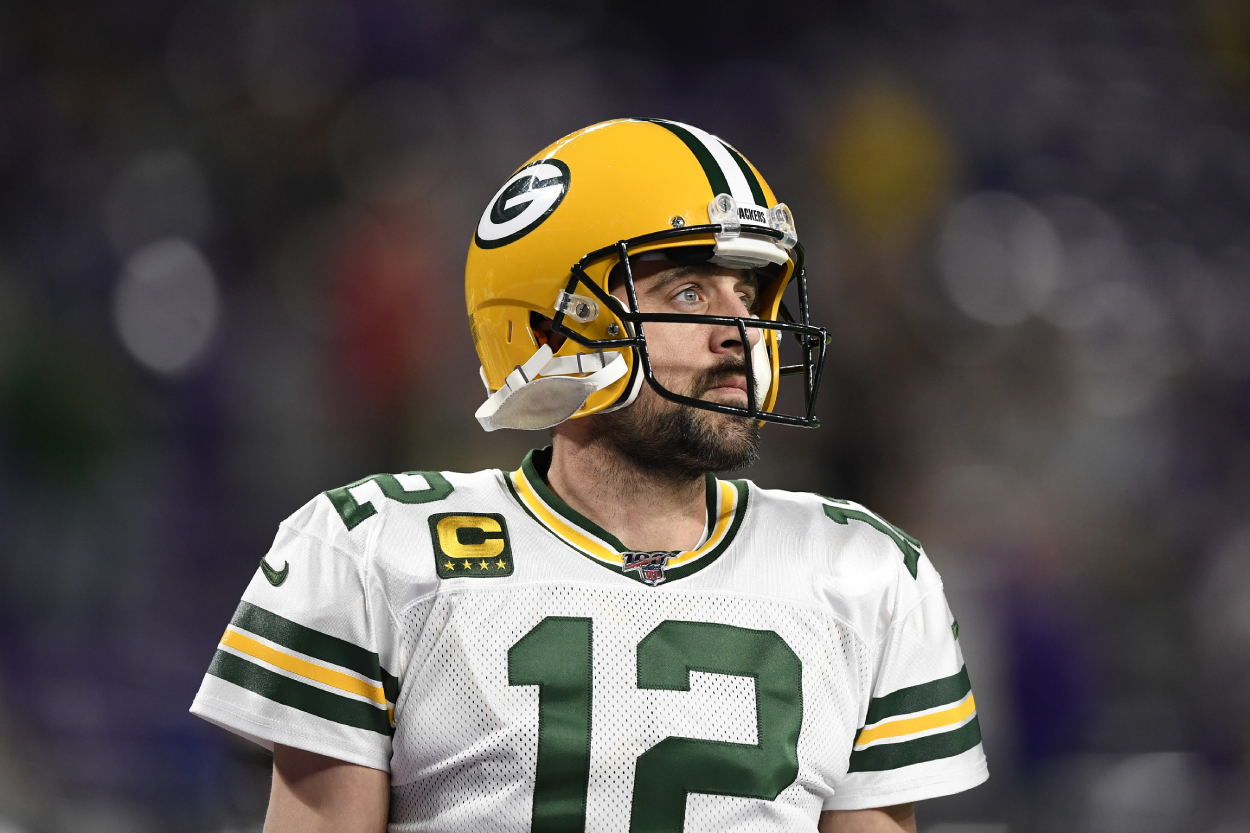 Aaron Rodgers' Friend and Former Teammate Shares His Thoughts on the QB's Future After Just Spending Significant Time With Him Last Week
Aaron Rodgers' future is unclear, as no one knows if he'll still try to force a trade, sit out the 2021 NFL season entirely, or just stay and play with the Packers. However, Rodgers' friend and former teammate, who just spent time with him last week, recently shared his thoughts on the QB's future.
We're getting closer and closer to the NFL season, and we still don't know if Aaron Rodgers plans to play for the Green Bay Packers in 2021 or not. Rumors about Rodgers have floated around all offseason, but he hasn't fully addressed the situation, so we have all been left speculating.
However, Rodgers' friend and former Packers teammate recently shared his thoughts on the quarterback's future, and he did so after spending significant time with the QB. That friend is former NFL linebacker A.J. Hawk.
Aaron Rodgers said he'll figure out his Packers future soon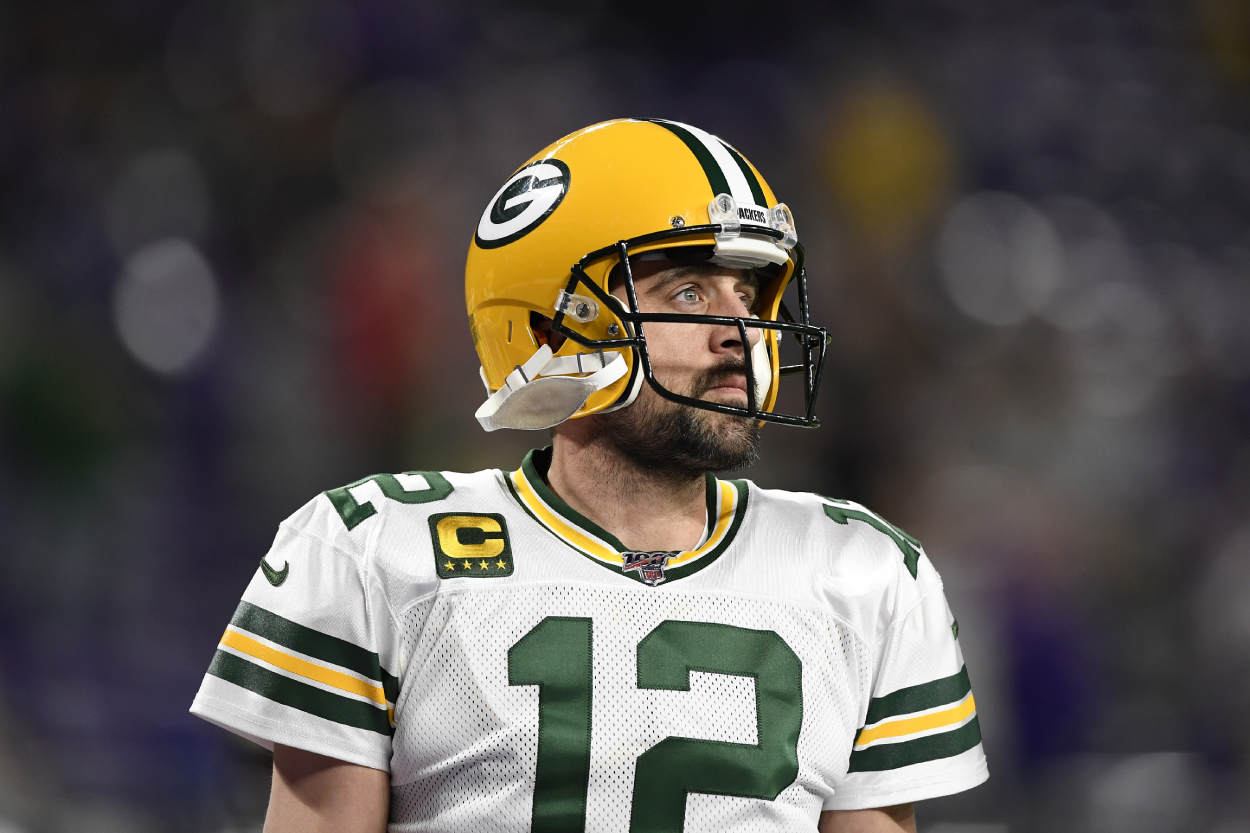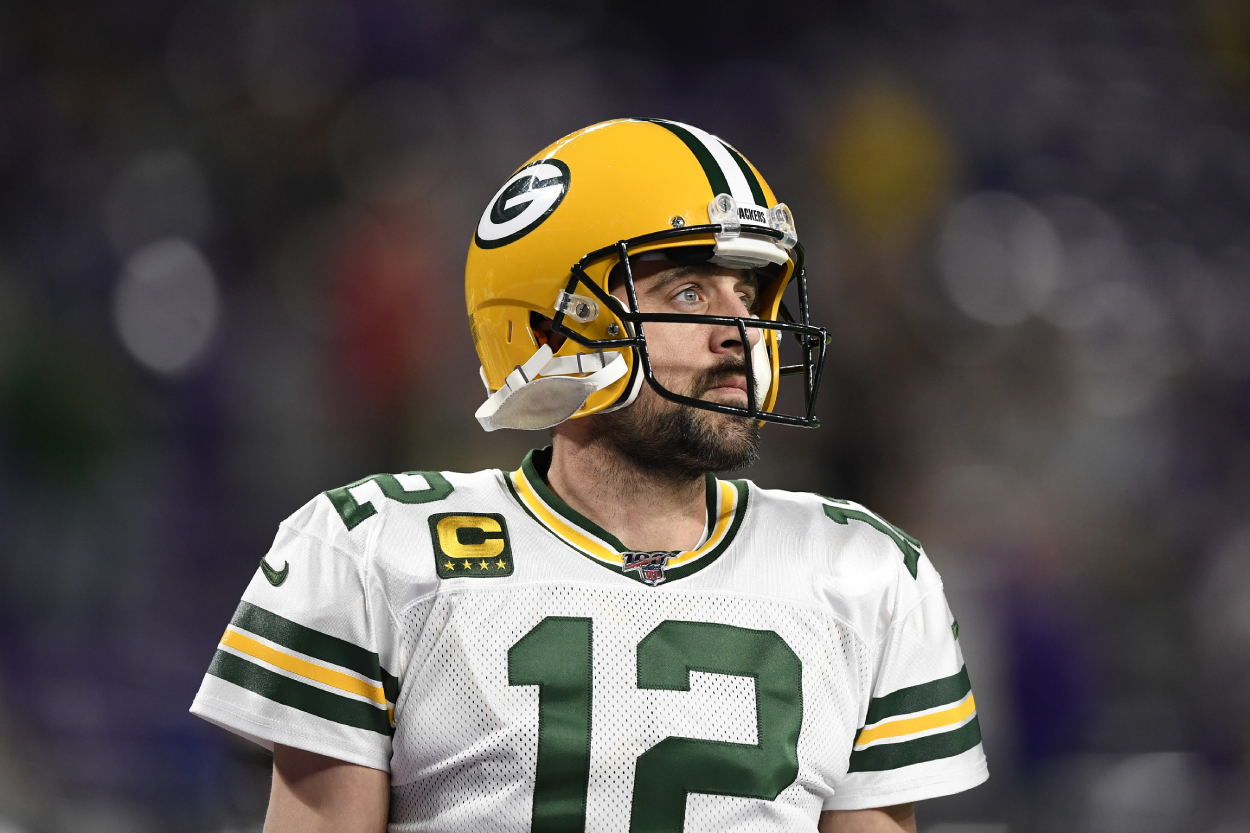 Ever since the Packers selected Jordan Love in the first round of the 2020 NFL draft, fans and experts have all wondered whether Rodgers could eventually leave Green Bay.
There have since been reports this offseason that Rodgers wants out, as some say he's reportedly frustrated with the organization. But Green Bay still doesn't appear to have any interest in trading the 2020 NFL MVP, even with him skipping the team's entire offseason program.
Overall, Rodgers has been pretty quiet this offseason. While competing in the American Century Championship golf event, though, Rodgers essentially said he would figure things out soon.
"I'm going to enjoy the hell out of this week," Rodgers said, per NFL.com. "And then I'm going to get back to working out and figure things out in a couple weeks."
A.J. Hawk shared his thoughts on the quarterback's future
Hawk is close friends with Rodgers and also competed at the 2021 American Century Championship. It appears the two even spent some significant time together while at the tourney. So, afterward, Pat McAfee, Hawk's colleague on The Pat McAfee Show, obviously, had some questions for the former Packers linebacker while on the July 13 episode of their show.
No, Hawk didn't 100% clear things up for NFL fans, but he let McAfee know that he doesn't see Rodgers retiring, which has been something many have wondered about in recent months.
"You saw The Match (against Tom Brady); obviously, he wanted to win; you can see when somebody wants to win," Hawk said. "I think he was very happy he won. He likes to compete. Does that look like a guy that's going to sit out and retire to you? … I think Aaron looks great; he seems mentally in a good spot. He can still sling the ball. I watched him sling the ball a little bit in the water; we're jumping off docks trying to catch balls and stuff. But yeah, I think he's in a great spot right now."
However, Hawk still isn't sure where Rodgers currently stands with the Packers.
"I was there for a week, and I still come away — I don't know," Hawk said. "I don't know if anybody has any answers, I don't know how either side feels, I don't know if they're making progress. But either way, they have to make progress one way or the other before camp or as camp starts."
So, what about the potential of Rodgers leaving Green Bay? Hawk doesn't see that happening, either.
"What have I said from the start? I said, 'I don't see him playing anywhere else,'" Hawk said.
He continued: "I don't see Green Bay trading him, I don't see that happening. I don't know how it has to work, but yeah, I still feel like he's gonna be in Green Bay."
No, we still don't have clear answers about Rodgers' future, but one of his close friends doesn't see him retiring and believes he'll stay in Green Bay. That should give Packers fans at least a little relief.
The Packers and the NFL need Aaron Rodgers to play
Whatever happens this season, the Packers and the NFL both need Rodgers to play in 2021. 
He's the reigning NFL MVP and won the award for the third time in his career last season. He was also one of the most dominant players in all of football. Rodgers ultimately threw for 4,299 yards, 48 touchdowns, and five interceptions. The nine-time Pro Bowler led Green Bay to a second consecutive NFC Championship Game as well.
Obviously, the Packers need Rodgers to help them win games, but they also need him to help sell tickets. For the league, he's one of their prominent personalities, and his stellar play brings more and more eyes to their television broadcasts.
Packers fans certainly want Rodgers to play in 2021, and so do football fans in general. But Green Bay and the NFL need him to, so, hopefully, his friend and former teammate is right. Hopefully, Rodgers runs it back with the Packers this upcoming season.
Stats courtesy of Pro Football Reference