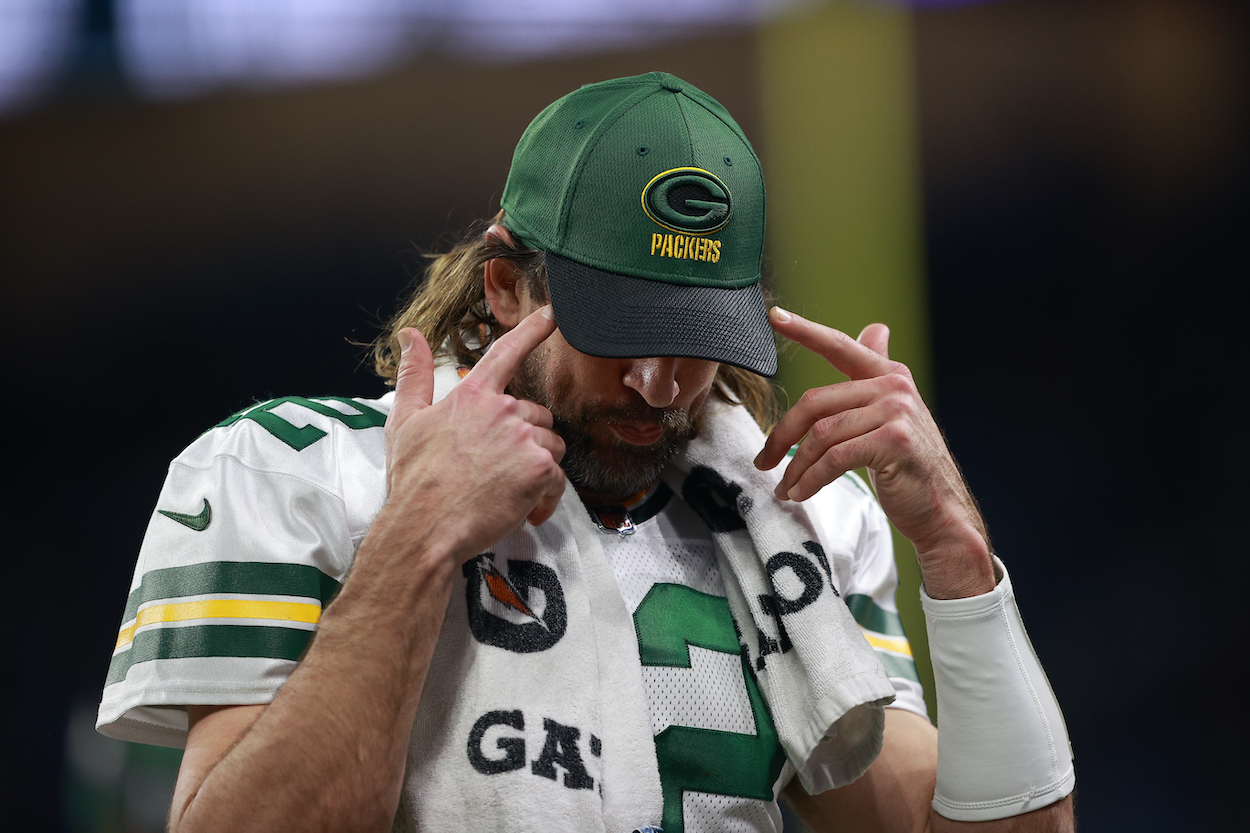 Aaron Rodgers Lists 3 Factors for Making His Decision on Staying With the Green Bay Packers
Aaron Rodgers has to make a decision about his Green Bay Packers future and he shared with Pat McAFee and A.J. Hawk three major factors that will go into this decision.
Green Bay Packers quarterback Aaron Rodgers surely never thought he'd be considering his future in late January 2022. After winning the NFC, the QB and his team planned to play deep into February, but that didn't happen. After the Packers' shocking loss to the San Francisco 49ers in their first NFL playoff game of the year, though, the time to decide what's next is now.  
As he does every week, Rodgers opened up to Pat McAfee on Tuesday about his thought process on what's next for him. He told the former punter that thinking about three things will help him make his decision.
Aaron Rodgers has some decisions to make
Aaron Rodgers turned 38 in early December and is facing his football mortality. Sure, some QBs can play until they're 44, but most don't make it nearly that far.
Rodgers is still playing at an MVP level, so if he wants to play more football, half the teams in the league or more would gladly take him. With just a few years left at that level, though, the polarizing QB will only go to a team that gives him a chance at a Super Bowl.
Heading into the 2022 offseason, it seems like what happens next for the former Cal Bear is up to him. His options are straightforward but not simple by any means.
Rodgers has three basic choices. He can retire and never play football again. He can stay with the salary cap-strapped Packers and run it back once or twice more with the only franchise he's ever played for. Or, the QB can spend his last few years with a (mostly) hand-picked team that he thinks gives him the best chance to win a second Super Bowl.
Those are the three choices Rodgers will mull, and he's said — multiple times on the record — that he'll make his decision well before free agency starts on March 16, 2022.
On his last Aaron Rodgers Tuesday of the 2021 season, Rodgers shared with his old buddies Pat McAfee and A.J. Hawk the three main things that will influence his decision most.
Rodgers shared the three biggest things that will factor into his decision
Aaron Rodgers joined the Pat McAfee Show one more time this season to debrief on the Green Bay Packers' stunning playoff loss and to discuss the next steps in his life and career.
Former Packers teammate A.J. Hawk jumped right in when the conversation turned to what the (soon-to-be four-time?) MVP QB is thinking about next year.
"What factors go into your decision-making when you sit there, and you try to figure out what your future may look like?" Hawk asked. "You gotta wait 'til you get back to the beach house? Throw on some Neil Young and just hang out on the beach and just figure out what's going on? What factors really matter to you?"
Rodgers didn't comment on Neil Young, but he did share what will matter most to him as he makes his decision:
Some of the factors are the direction of the team and the organization and how I feel like I fit in the future, mentally. Do I still have the passion, the competitiveness, and the desire to keep playing? I think it's a feeling, and you just kind of know once you feel the offseason has started.

Aaron Rodgers on deciding what to do next season
So those are Rodgers' three criteria:
What's the direction of the franchise?
Does he mentally feel like he still fits in?
Does he still have the fire to keep playing?
As Rodgers talked more about the unpleasant feeling of having the season end in the Divisional Round vs. the Super Bowl, as he'd hoped, it did sound like the fire is still there.
As for the team's direction and how he feels he fits in? That's a different story.
It's time for the Packers QB to move on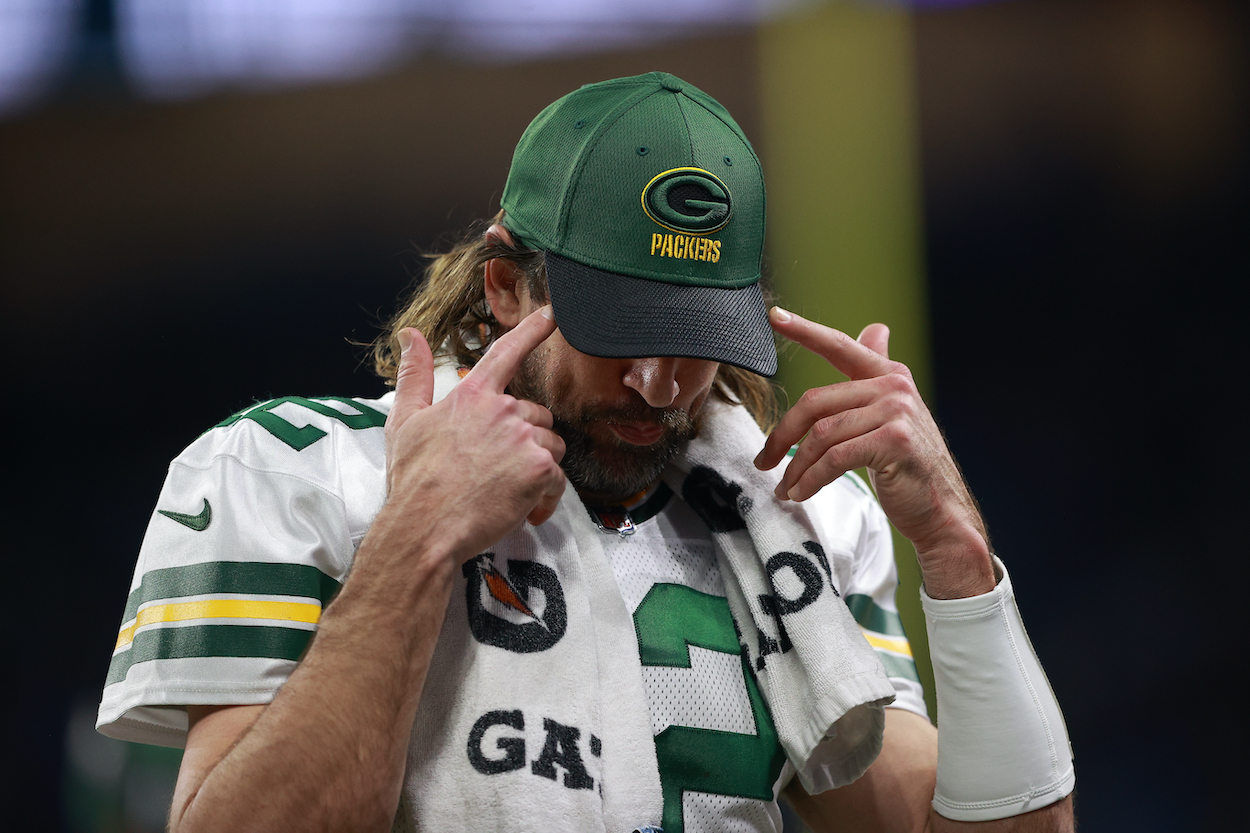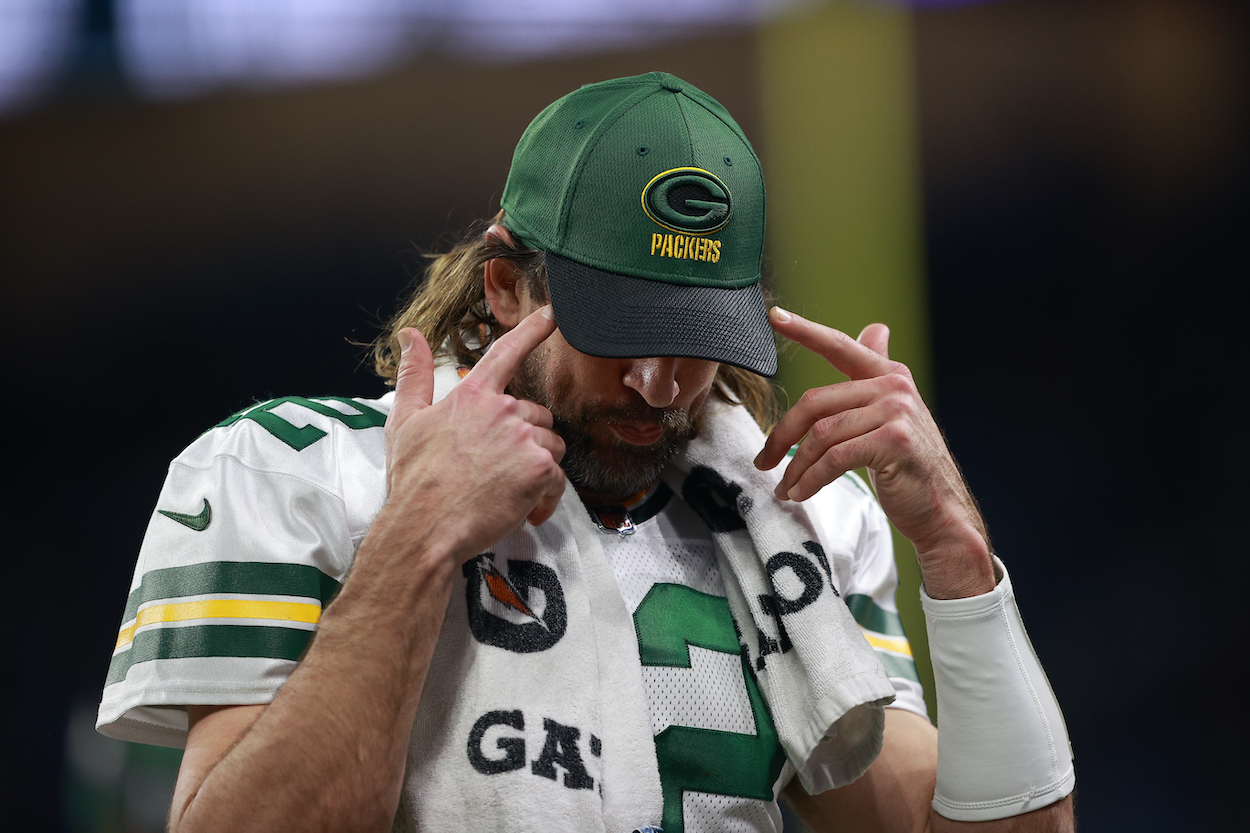 After the Green Bay Packers' playoff loss, head coach Matt LaFleur unequivocally said he wanted Aaron Rodgers back next season. However, that isn't the best solution for either party.
The Packers have the second-worst cap situation in the NFL this offseason. They are currently projected to be around $45 million over the 2022 cap before making a single move. Bringing back Rodgers means either cutting some veterans (which we know drives the QB wild) or kicking the cap problems down the road, which isn't good for the organization.
On Rodgers' end, whether the team commits to keeping his favorite teammates or not, are the Packers really a Super Bowl team? Is Green Bay, Wisconsin, really the best climate to fight for home-field advantage in when you have a pass-heavy offense led by a nearly 40-year-old signal-caller?
The answer to both questions is a resounding "no."
The offense is good, but outside of Davante Adams, does it have another truly elite weapon? It does not. And the defense was good this year, but certainly not great. The unit ranked 14th in scoring and ninth in yards allowed.
The best move for both Rodgers and the Packers alike is to trade him to a (preferably warm-weather or dome-based) contender, get some extra draft capital from the trade, and use it to kickstart the Jordan Love Era.
All stats courtesy of Pro Football Reference and salary cap figures courtesy of Spotrac