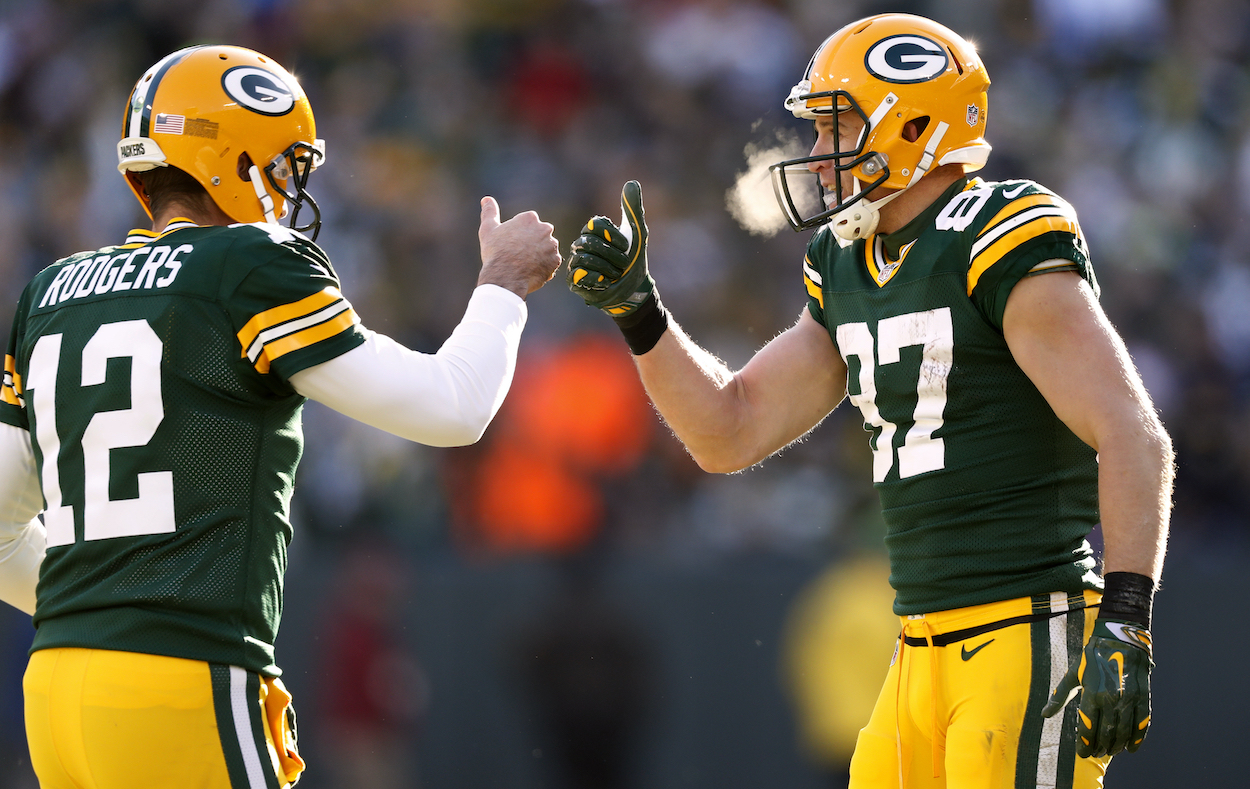 Aaron Rodgers and Randall Cobb Are Getting the Packers Band Back Together — Could Jordy Nelson Be Next?
Could Aaron Rodgers, Randall Cobb, and Jordy Nelson all reunite with the Packers this season?
Aaron Rodgers and Randall Cobb have officially reunited on the Green Bay Packers after two seasons apart. The duo is hoping to turn back the clock and rediscover the magical connection they shared for eight years.
And now they want another old friend to join them.
Just a few hours after he rejoined the Packers, Cobb took to Instagram and attempted to convince his former teammate, Jordy Nelson, to come out of retirement and get the band back together.
Wait, what year is it again?
Aaron Rodgers persuaded the Packers to bring back Randall Cobb
For the last few months, it was unclear whether or not Rodgers would even show up to training camp this week. The disgruntled quarterback couldn't be more straightforward about his frustrations with the franchise, and he doesn't seem to see a lengthy future for himself in Green Bay.
But, as a surprise to many, Rodgers did show up for the first day of camp on Wednesday, and he did so with a special request.
Go get Randall Cobb.
So, with their back against the wall, the Packers did just that by completing a trade with the Houston Texans. Cobb caught 39 regular-season touchdowns from Rodgers during his eight previous seasons in Green Bay, which is the fourth-most of any Packers receiver who's ever played with the star QB.
One of the names in front of him on that list? You guessed it.
Cobb already recruiting Jordy Nelson to get the band back together
The Packers' offense was virtually unstoppable with Rodgers, Cobb, and Nelson all on the roster. Throughout the seven-year stretch in which all three were teammates, Green Bay finished the season as a top-eight scoring offense five times. The Packers were the highest-scoring team in the NFL twice during that span.
Why not run it back?
On Wednesday, just a few hours after Cobb was traded, the WR took to Instagram to call Nelson out of retirement. Based on Nelson's apparent response, he doesn't seem interested in lacing the cleats back up at 36 years of age, but he'll surely be rooting for his old friends from the couch every week.
Davante Adams, who played with both Cobb and Nelson a few years ago, was asked at camp how he felt about reuniting with his ex-teammate. His quick response might tell us Cobb isn't the only one lobbying for Nelson to come back.
"Ecstatic," Adams said. "I'm just waiting on Jordy now and we'll be complete."
Should the Packers make a play for Nelson?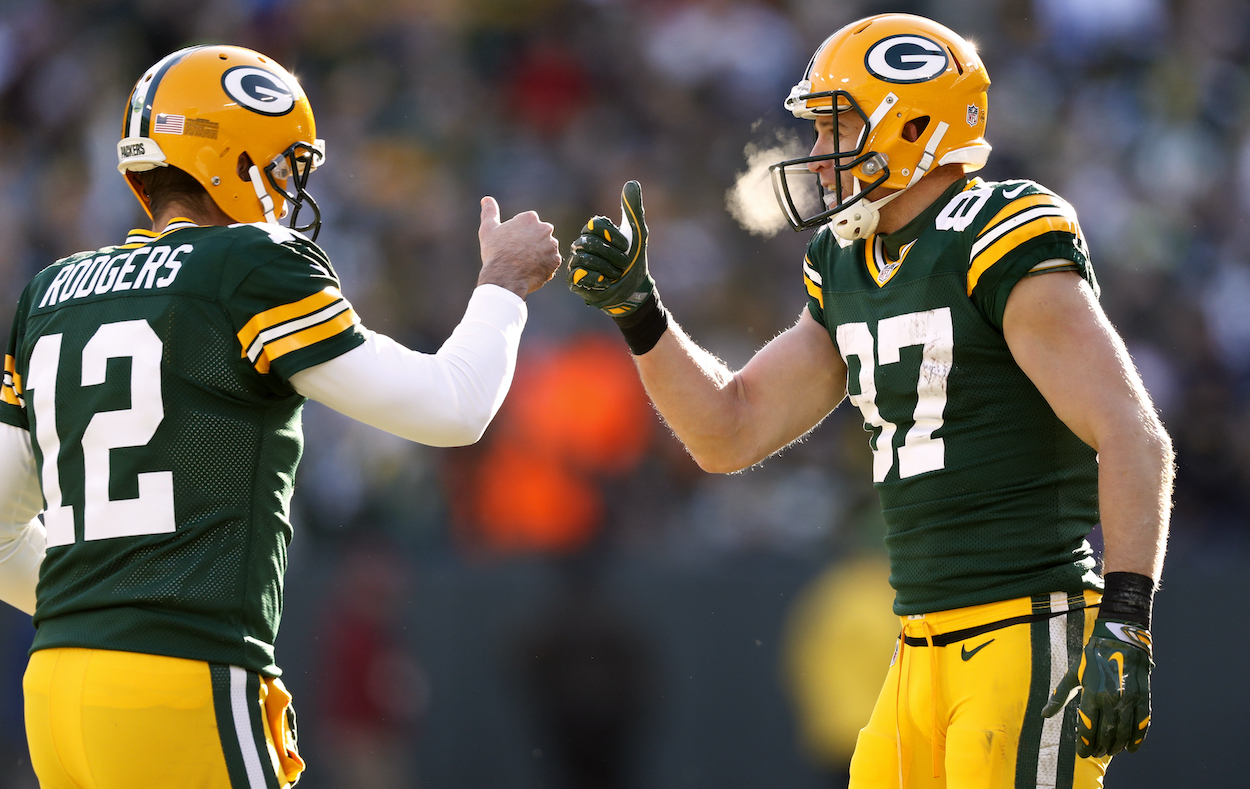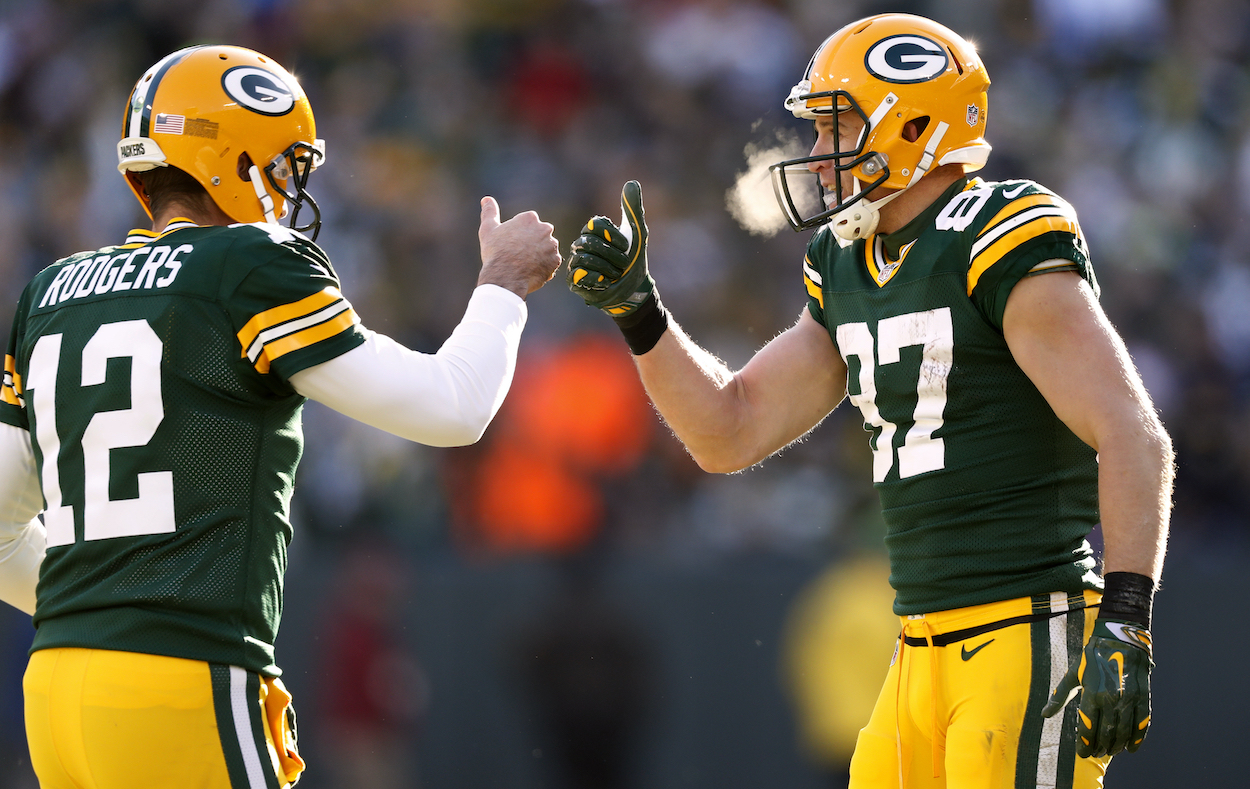 Behind Rodgers and Adams last season, the Packers had the most prolific scoring offense in the NFL at 31.8 points per game. Green Bay didn't need to add an aging Cobb back into the fold, and they definitely don't need a 36-year-old, oft-injured wide receiver who hasn't stepped foot on an NFL field in two years.
At the same time, the Packers should be in the business of keeping Rodgers happy at all costs. If bringing Nelson back to Green Bay would help that cause, the front office needs to at least explore the possibility.
Nelson seems to be content in retirement, but if there was one team that could change his mind, it would obviously be the Packers. Would anyone be surprised if Rodgers and Cobb convinced their old friend to join them for one last ride?