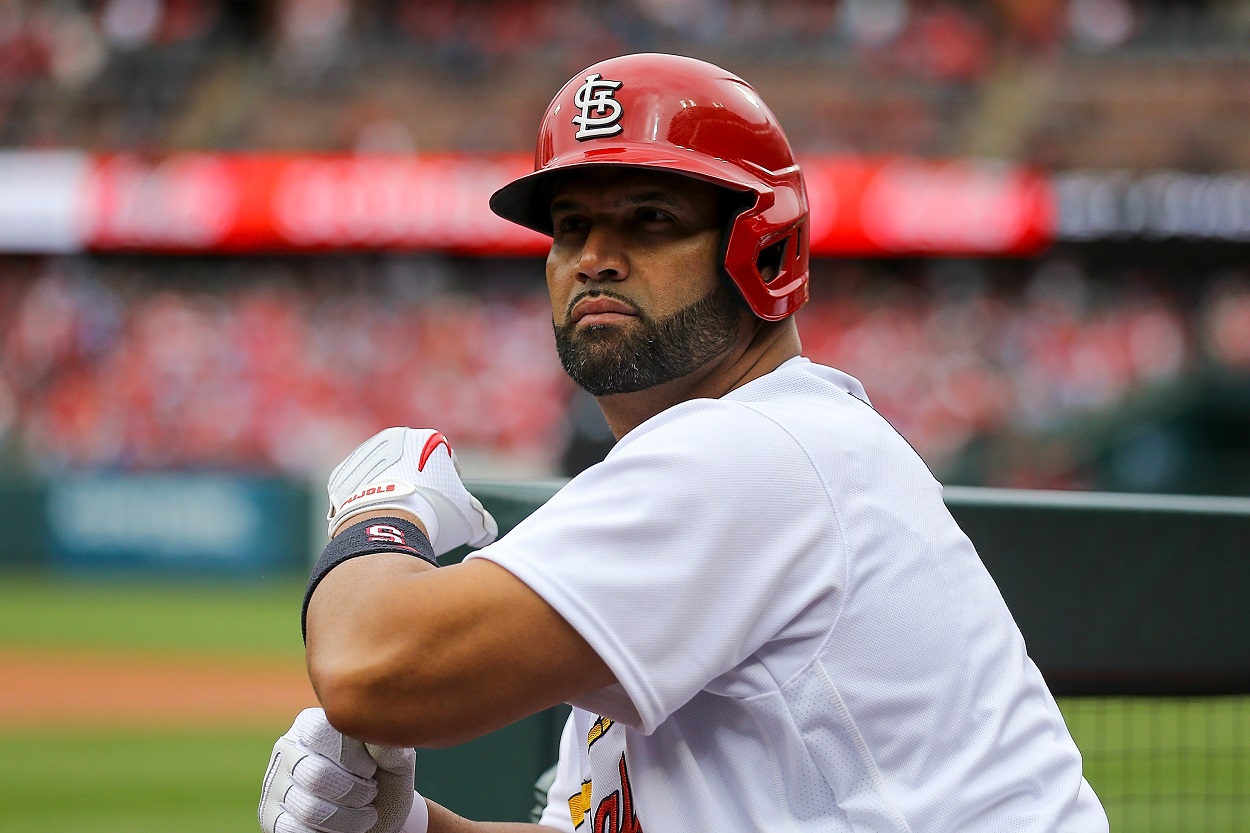 Albert Pujols Is Inching Closer to an Incredible MLB Record Currently Held by Barry Bonds (No, Not That One)
Albert Pujols is closing in on an impressive MLB record currently held by Barry Bonds.
It really doesn't matter if you're a fan of the St. Louis Cardinals or not to enjoy how much fun Albert Pujols is having in his return to the franchise. Just find that clip of him warming up the pitcher from a few days back for proof.
With his days as an everyday player long behind him, the 42-year-old future first-ballot Hall of Famer knows his role with this Cardinals team. First and foremost, it's bringing veteran leadership to the group. And Pujols is certainly a veteran as this is his 22nd season in Major League Baseball and his 12th in St. Louis.
And those first 11 seasons went pretty well, wouldn't you say? From 2001 to 2011, the Dominican Republic native played 1,705 regular-season games with the Cards and recorded 2,073 hits. He held a .328 batting average during that span and hit 445 home runs with 1,329 runs batted in, winning three NL MVP trophies, six Silver Slugger Awards, and a batting title. And let's not forget the two Gold Glove Awards, the nine All-Star Game appearances, and, of course, the two World Series rings.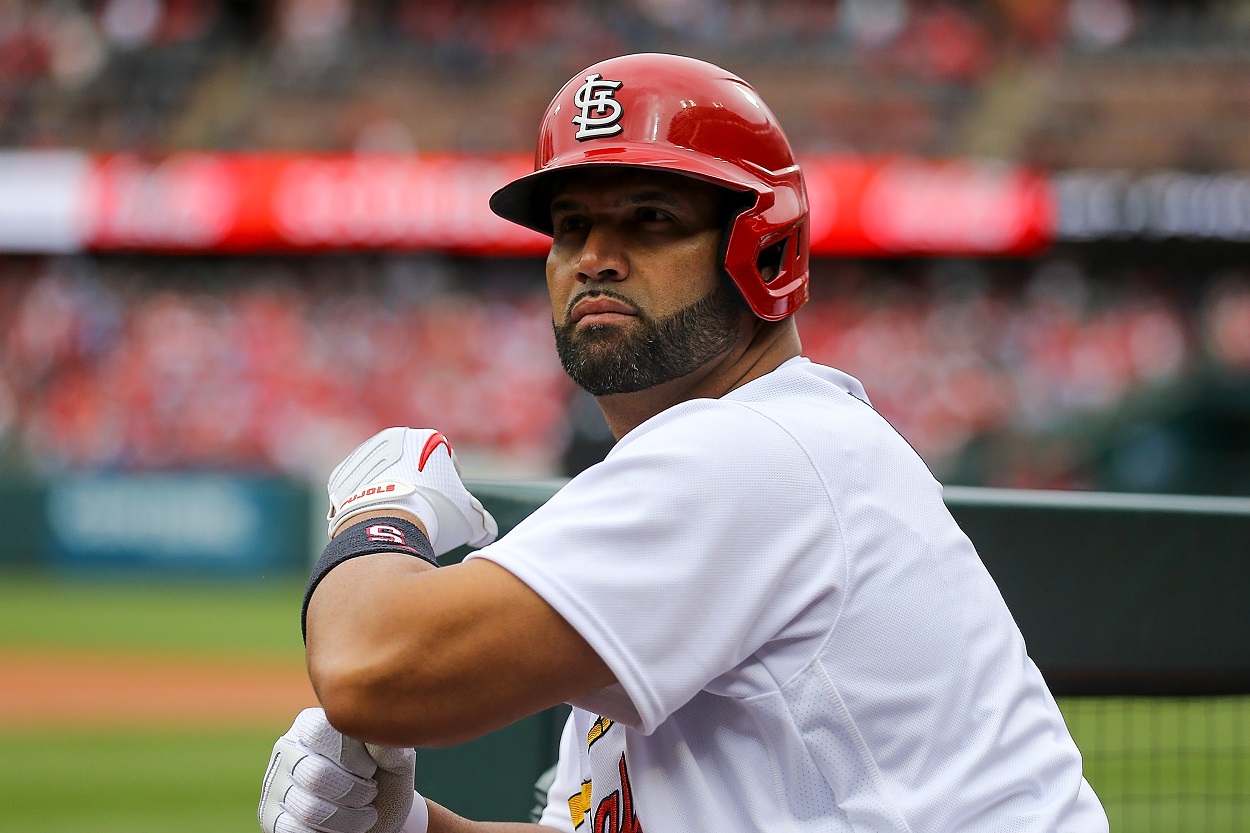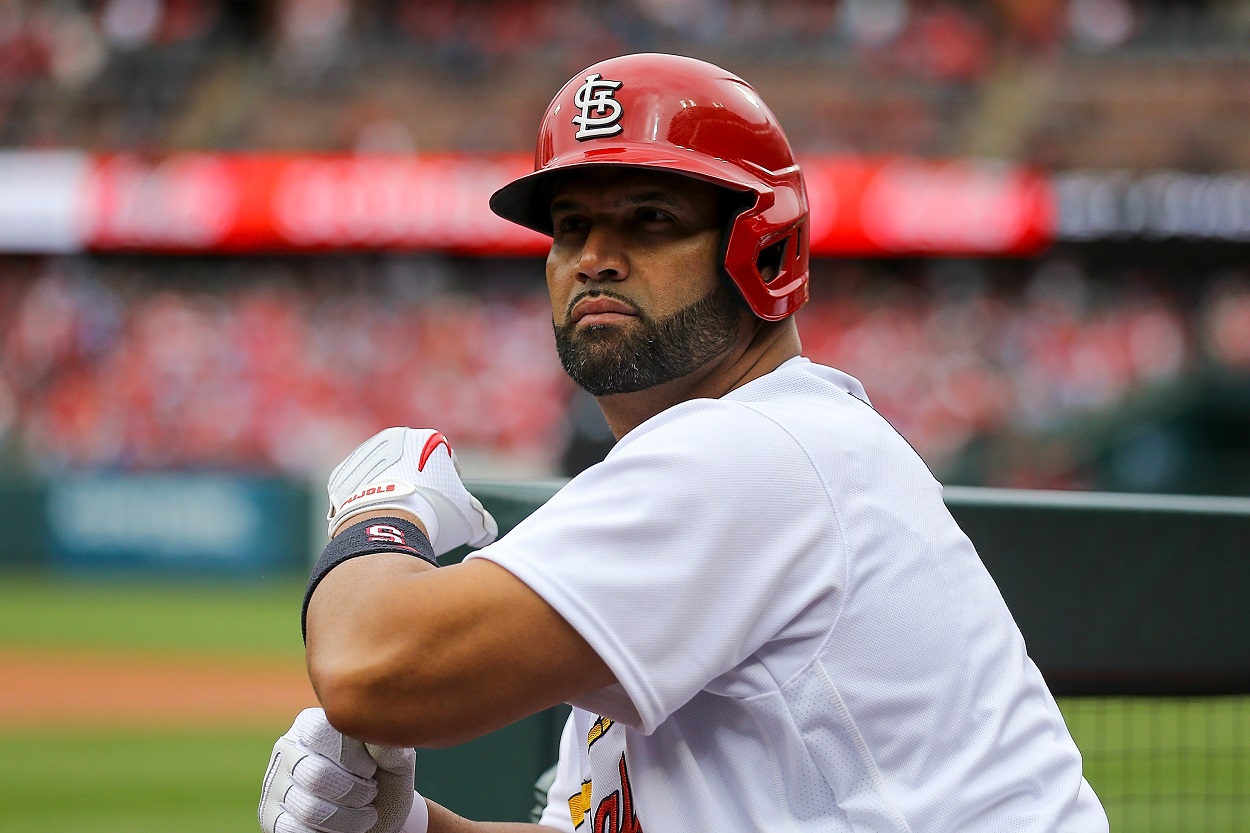 Okay, so he left for a big payday with the team known then as the Los Angeles Angels of Anaheim. Yes, I realize that using that old moniker wasn't necessary, but I hadn't written out that ridiculousness in quite some time, so I just had to get that in there. But I digress.
In 10 years away from the Cardinals with the Angels and then a short stint with the Dodgers, Pujols only made one more All-Star Game appearance but obviously added to his career totals. He's also done so in his return to the Cardinals, as he's played exceptionally well when given the opportunity. And if given more opportunities as the year progresses, he could very well break an impressive MLB record currently held by Barry Bonds.
Albert Pujols is inching closer to the MLB record of most home runs hit off different pitchers
During the decade in which Pujols was not a member of the Cardinals, he added 234 home runs to his career total, 222 with the Angles, and a dozen in 85 games with the Dodgers.
And in the five games in which he's appeared for St. Louis this season, he's added two more, giving him 681 for his career, good for fifth on the all-time list. He's currently 15 back of Alex Rodriguez, who is in fourth with 696. And he would need 82 to surpass Bonds' total of 762, which isn't happening.
But that's not the Bonds record we're here to discuss.
When Pujols took 23-year-old Brewers lefty Aaron Ashby deep in the third inning of the Cards' 6-5 loss to the Brewers this past Sunday, it was the 442nd different pitcher against whom he's done so. Bonds is the only man in MLB history with more at 449.
Now, it's essentially impossible to calculate the odds of whether or not Albert pulls this off, as we obviously don't know how many at-bats he'll get this year or how many new pitchers he'd face in those at-bats. But it's just something to keep in mind as the season rolls along.
With his first home run of the year on April 12 in a 6-5 Cardinals win over the Royals, Pujols became just the fifth player in MLB history to hit a homer at age 21 or younger and age 42 or older for the same franchise. Ted Williams (Red Sox), Stan Musial (Cardinals), Carl Yastrzemski (Red Sox), and Willie McCovey are the others.
Stats courtesy of Baseball Reference