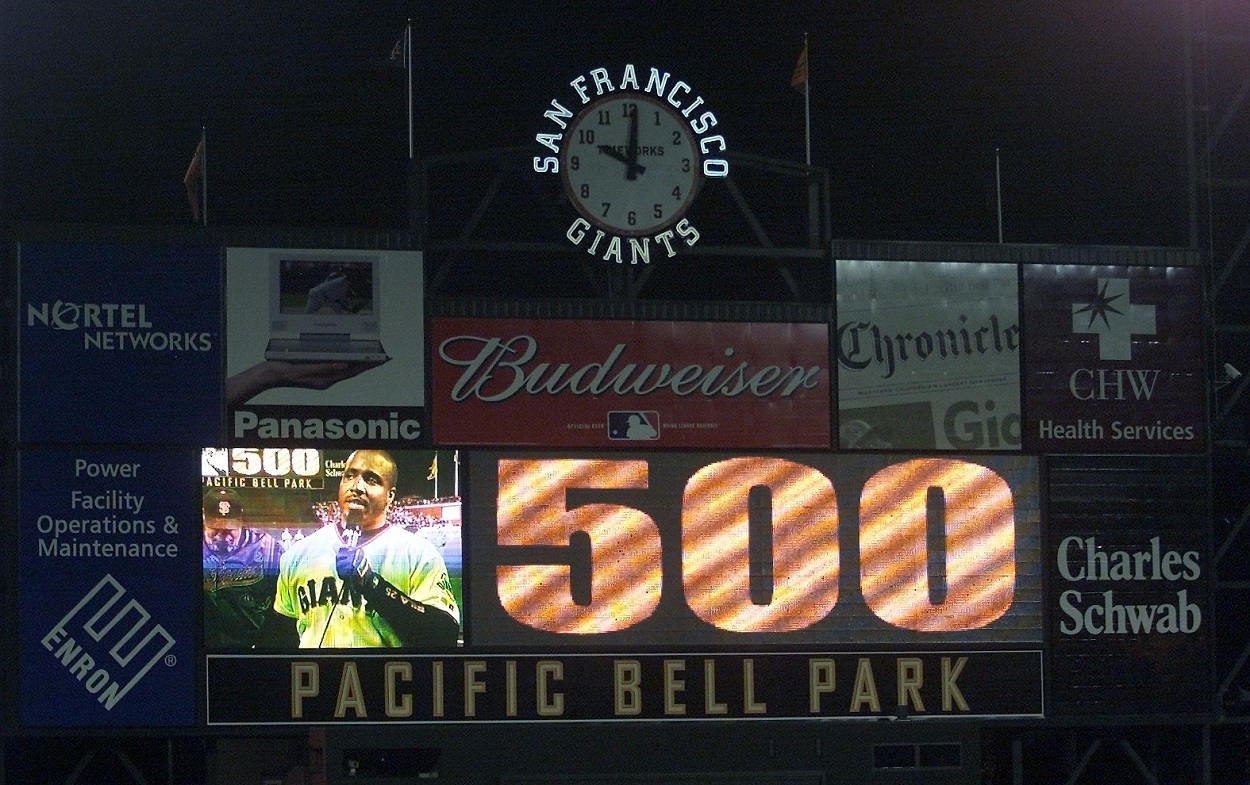 How Many MLB Players Have Hit 500 Home Runs?
A look at the list of Major League Baseball players who have hit 500 home runs.
While Major League Baseball's 500 home run club isn't looked at as highly by some as it used to be, it's still one of the most elite clubs in sports. Of the approximately 20,000 different players who have stepped foot on an MLB diamond over the last century and a half, only 28 have reached the milestone, the latest being Miguel Cabrera.
Of the 28 that have reached 500 career regular-season home runs, 15 were right-handed, 11 were left-handed, and only two were switch-hitters. Six members of the club are also part of the highly prestigious 3,000 hit club, which currently has just 32 members. At 32 years and eight days old, Alex Rodriguez was the youngest member to join the 500 home run club, while Ted Williams was the oldest at 41 years and 291 days old.
Five hundred home runs used to essentially guarantee induction into the Baseball Hall of Fame. Still, a few Hall-eligible members of the club, specifically Barry Bonds, Sammy Sosa, Mark McGwire, and Rafael Palmeiro have been denied entry for years, given the fact they've all been linked to steroids. And A. Rod will likely get the same treatment.
And who was the first to reach the historic milestone? We're betting you probably already know that answer, but we'll go ahead and dive in anyway.
Babe Ruth was the first to 500 home runs
As you probably guessed (and obviously saw by the heading above), Babe Ruth was the first to reach 500 home runs. He became MLB's all-time home run leader on July 18th, 1921, when he hit career homer No. 139, passing Roger Connor, who hit 138 long balls over the course of an 18-year career from 1880 to 1897.
From that point on, every home run Ruth hit set a new MLB record, and he became the first to reach 500 on August 11, 1929, when he took Cleveland Indians right-hander Willis Hudlin deep in the top of the second inning in a 6-5 New York Yankees loss.
"The Babe," of course, hit 714 home runs throughout his 22-year MLB career, his last three coming on May 25, 1935, as a member of the Boston Braves.
There are 28 members in the MLB 500 home run club
Here's a quick look at every member of the MLB 500 home run club.
Barry Bonds: 762
Hank Aaron: 755
Babe Ruth: 714
Albert Pujols: 703
Alex Rodriguez: 696
Willie Mays: 660
Ken Griffey Jr.: 630
Jim Thome: 612
Sammy Sosa: 609
Frank Robinson: 586
Mark McGwire: 583
Harmon Killebrew: 573
Rafael Palmeiro: 569
Reggie Jackson: 563
Manny Ramirez: 555
Mike Schmidt: 548
David Ortiz: 541
Mickey Mantle: 536
Jimmie Foxx: 534
Willie McCovey: 521
Frank Thomas: 521
Ted Williams: 521
Ernie Banks: 512
Eddie Matthews: 512
Mel Ott: 511
Gary Sheffield: 509
Miguel Cabrera: 507
Eddie Murray: 504
The most recent member of the club is Miguel Cabrera
The most recent member of MLB's 500 home run club is Triple Crown winner and two-time American League MVP, Miguel Cabrera. Playing his 2,556th regular-season game, his 1836th for the Detroit Tigers, Cabrera connected for No. 500 on August 22, 2021, off Toronto Blue Jays left-hander Steven Matz.
Before Cabrera reached the milestone, the most recent member was David Ortiz, who hit his 499th and 500th on September 12, 2015, both off of Tampa Bay Rays left-hander Matt Moore in a 10-4 victory for the Boston Red Sox. Ortiz hit his 541st and final home run on September 30, 2016, off Toronto Blue Jays lefty Brett Cecil.