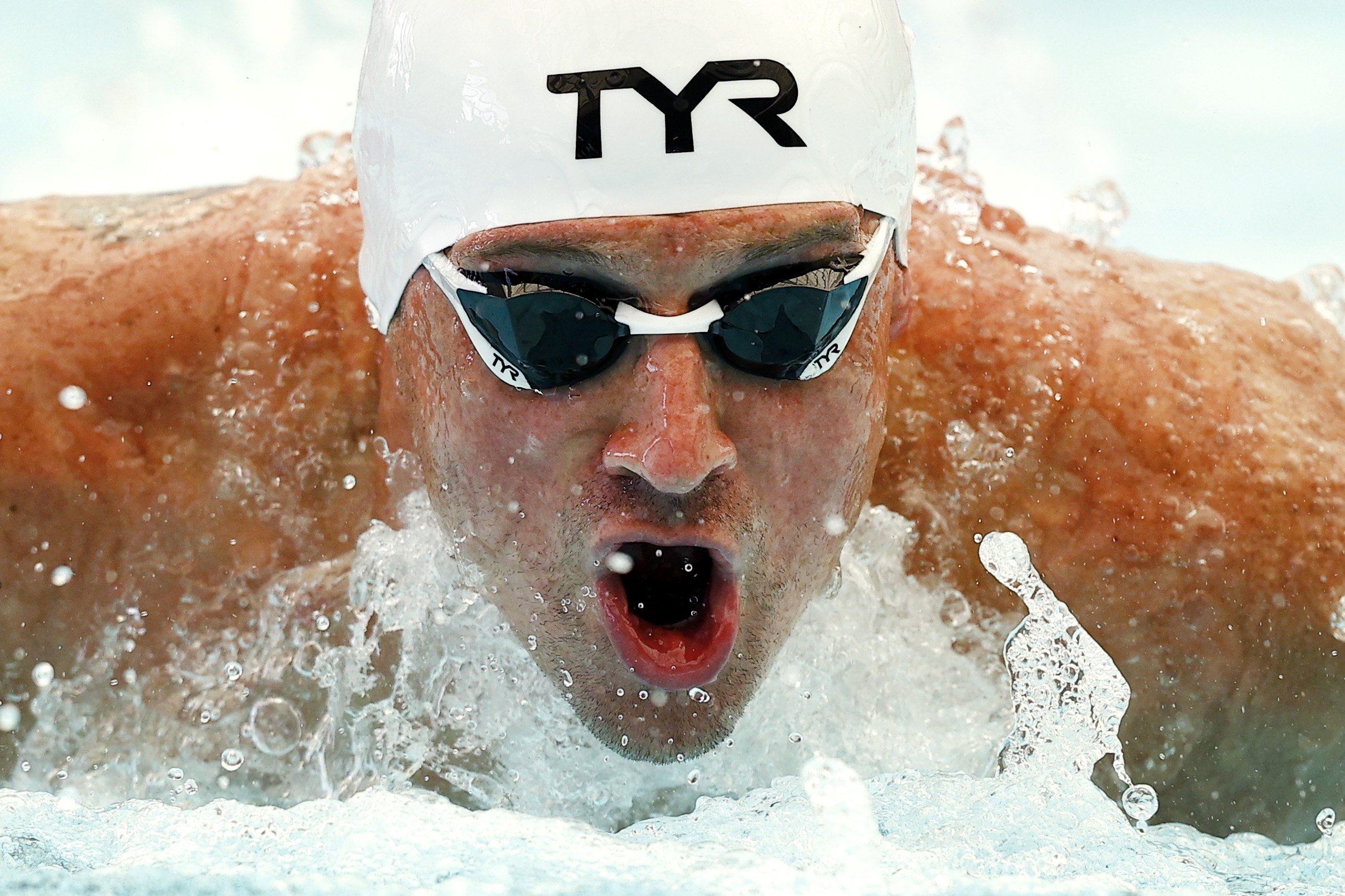 Alex Rodriguez Once Mentored a Devastated Ryan Lochte but Did It Really Help?
Ryan Lochte saw his reputation take a severe hit in 2016 and former MLB player Alex Rodriguez tried to help him.
Olympic swimmer Ryan Lochte was down and out. He had fallen on hard times after his bizarre downfall at the 2016 Summer Olympics. Lochte had lost tons of sponsors and also lost a ton of credibility. Former Major League Baseball player Alex Rodriguez had been in the same situation and made an attempt on national TV to mentor Lochte in 2019.
Ryan Lochte and the bizarre story in Rio at the 2016 Olympic Games
Ryan Lochte is one of the most accomplished swimmers in Olympic history. He is a 12-time Olympic medalist and is second to only Michael Phelps among male swimmers in that department. Lochte's career and reputation took a serious hit in 2016 at the Olympic Games in Rio de Janeiro, Brazil.
In 2016, while in Brazil for the Olympic Games, Lochte claimed he and three other members of the U.S. swimming team had been robbed at gunpoint as their cab tried to drive away from a service station. According to USA Today, the swimmers had stopped to use the restroom at a Shell gas station. The swimmers were out celebrating and Lochte later admitted he was intoxicated.
It was later reported that the swimmers vandalized the restroom. It also came out that Lochte had fabricated a story that the swimmers were robbed and he had a gun pointed at his forehead. Lochte was charged with falsely communicating a crime to authorities. He lost many sponsors and his reputation took a serious hit even though he was eventually cleared of criminal charges.
Alex Rodriguez tried to help a down-and-out Ryan Lochte
In 2019, during a CNBC episode of Back in the Game, former Major League Baseball player Alex Rodriguez stepped up and was trying to help Ryan Lochte rebuild his reputation and his financial situation. Many of Lochte's sponsors bailed on him after the 2016 Rio incident. Rodriguez had his reputation shot after denying he ever used performance-enhancing drugs in front of a national TV audience. He later admitted he tested positive for steroids in 2003, according to ESPN.
Rodriguez was the host of Back in the Game, a show that helped athletes with their personal lives, usually after their reputation had been tarnished. When Lochte appeared on the show, Rodriguez encouraged Lochte to personally call some of those he hurt in the world of swimming and apologize to them. "I think Ryan is finally ready to start the process of truly apologizing," Rodriguez said, according to CNBC.com. "If he can prove his sincerity to those closest to him, then I think Ryan will be able to do it with the general public as well. And that, of course, will lead to getting his sponsors back."
Rodriguez told Lochte that he had to make 10 of these calls himself. He said he called team owners, business partners, and teammates to apologize. Rodriguez told Lochte to go through his phone and call someone and apologize. He tried reaching Michael Phelps, but it went straight to voicemail. Lochte then called Frank Busch, the USA Swimming's National Team Director during that 2016 run. Lochte spilled his guts to Busch, apologizing for his actions back in Rio, saying "it was all my fault."
Did Rodriguez actually help Lochte?
During an interview with Graham Bensinger back in September, Ryan Lochte was asked about his time with Alex Rodriguez. Bensinger asked Lochte what he thought of the episode. "Now that it's over and I have nothing to hide, I didn't like it." Lochte said.
Lochte said it portayed his wife in a bad light, making her look superficial during a scene when she was looking to get a new car. "But there were some things that did help," Lochte said. "Like apologies to my teammates and some people. That helped me out because I don't know if I would've had the courage to do that."
But did Rodriguez help in the sponsor department? "At the end of the show, he got me this big deal for this company called Fit Plan," Lochte said, "but I haven't been paid from them. I was supposed to be getting paid monthly, but I've only been paid three times and that deal started in November of last year (2019)."