Olympic Swimmer Ryan Lochte Reveals the One Guy He Wants to Beat Up
Ryan Lochte went from champ to chump in less time than it takes the multi-time Olympic swimming champion to complete the 200-meter individual medley. He's definitely older and sounds wiser now as he holds out hope for competing in Tokyo in 2021 while reflecting upon his colossal screw-up in Rio de Janeiro.
A fifth Olympics appearance remains a possibility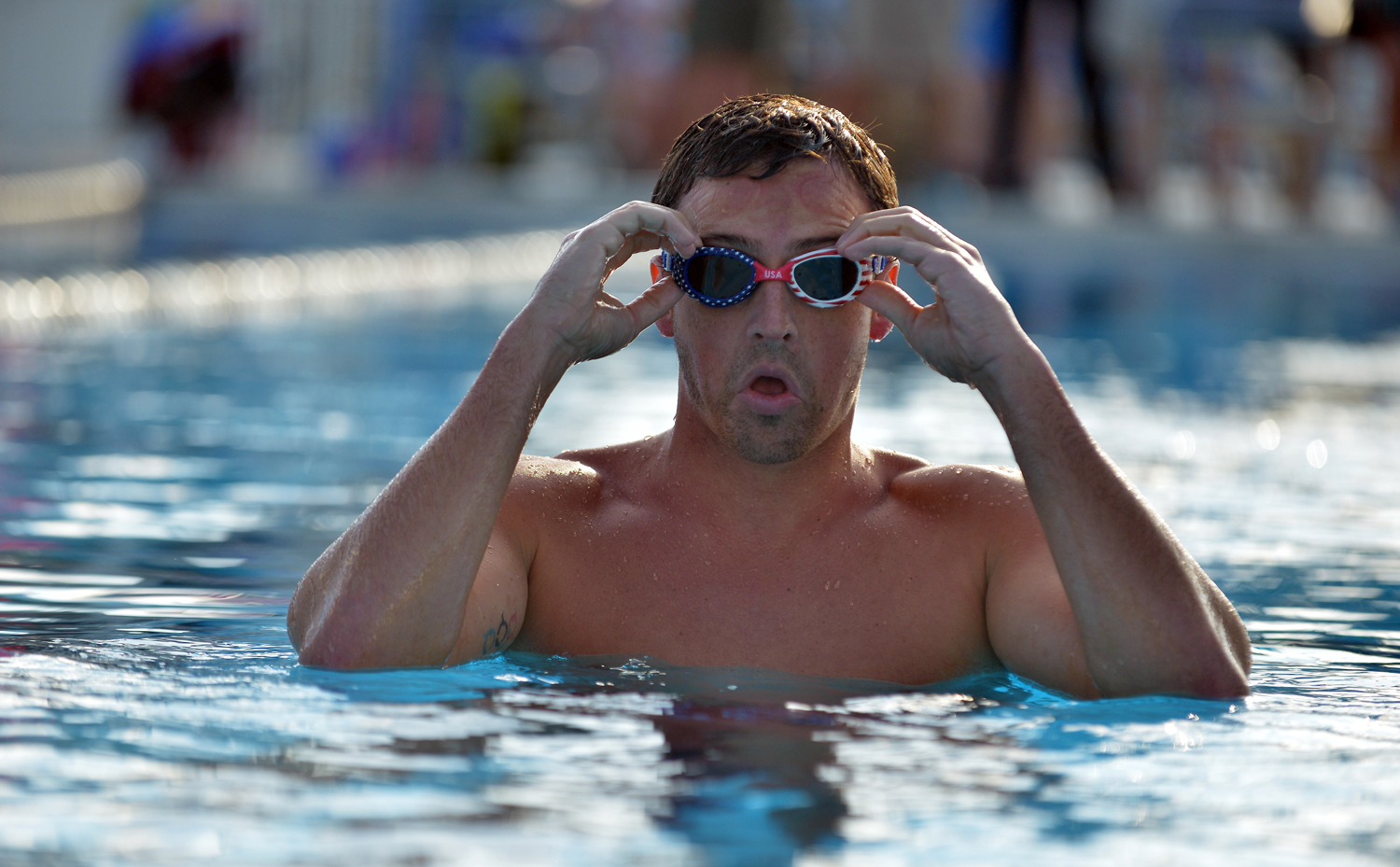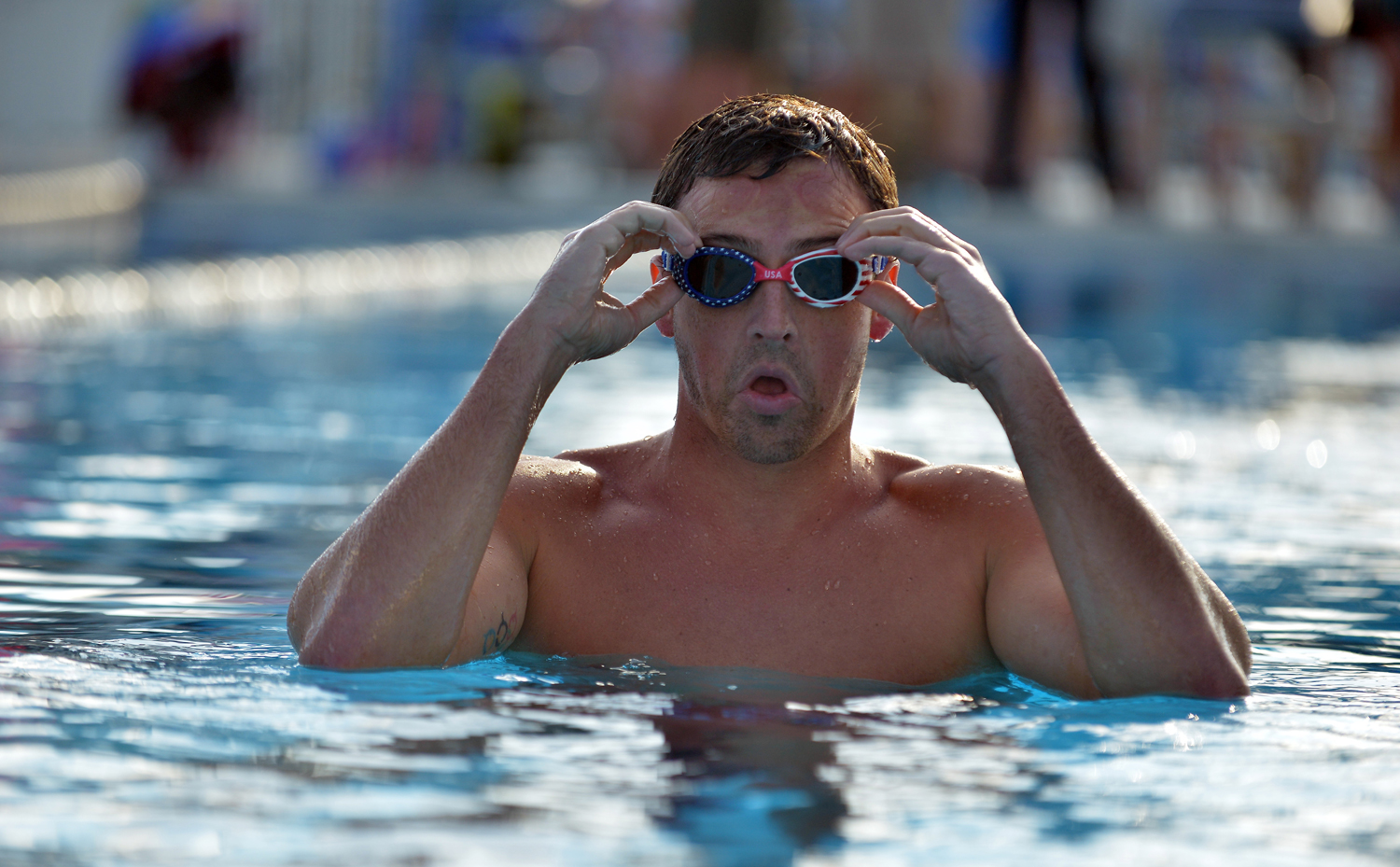 The list of dominant U.S. male swimmers this century is a short one, consisting of Michael Phelps and Ryan Lochte. Phelps won 23 Olympic golds and 28 medals overall from 2004-16. Lochte has captured six golds and six other medals in the same span. No one else is close.
Lochte's versatility is reflected in the fact that the three-time FINA Swimmer of the Year continues to hold the world record in the 200-meter individual medley. He's also part of the 800 freestyle relay team possessing a world record.
Now 35 years old, Lochte is holding out hope for a final trip to the Olympics to match the five appearances by Phelps and Dara Torres. The postponement of the Tokyo Games by a year will make it that much more difficult for Lochte to qualify for Tokyo, but he posted a respectable 1:58.89 clocking in the 200 IM at the U.S. Open in December 2019 without the benefit of a full training regimen.
Ryan Lochte wants to erase two bad memories of him
O.J. Simpson and Lance Armstrong are on the medals podium for accomplished athletes whose reputations took a substantial hit well after their greatest accomplishments. Ryan Lochte isn't in their class in that respect, but it isn't for lack of trying.
In July 2018, the U.S. Anti-Doping Agency hit Lochte with a 14-month suspension as a result of a picture he posted on Instagram showing him receiving an intravenous infusion. Lochte said the infusion was a vitamin treatment, but the USADA bans high-volume IVs.
That incident pales in comparison with the mess Lochte created for himself at the 2016 Olympics in Rio de Janeiro.  
Early on Aug. 14, 2016, Lochte claimed he was robbed at gunpoint at a gas station in Rio along with three Olympic teammates. Authorities investigated and determined that there was no robbery. Instead, the American athletes had vandalized a building during a night of drinking. Coming off as the stereotypical "ugly American" earned Lochte a suspension from USA Swimming.
Lochte lost a string of endorsements within days of the incident. "I went from making millions to zero," he said recently.
The one guy Ryan Lochte would beat up
Ryan Lochte is now married to former Playboy playmate Kayla Rae Reid, with whom he has two young children, and says being a family man has transformed him into a more responsible adult.
Lochte, who has undergone treatment for alcohol dependency, is the subject of a documentary for Peacock, NBC's new streaming service.
"The person that I am today, if I saw that Ryan Lochte, I would knock his ass out," the swimmer said in a just-released trailer. "There's so much more to life. Wake up."
The trailer for the documentary shows clips of Lochte with his family and in training for the 2021 Olympics.
"This is the most pressure I've ever had in my entire life," Lochte said. "If I don't make the Olympic team, they won't see the changes that I've made. It's all or nothing now."