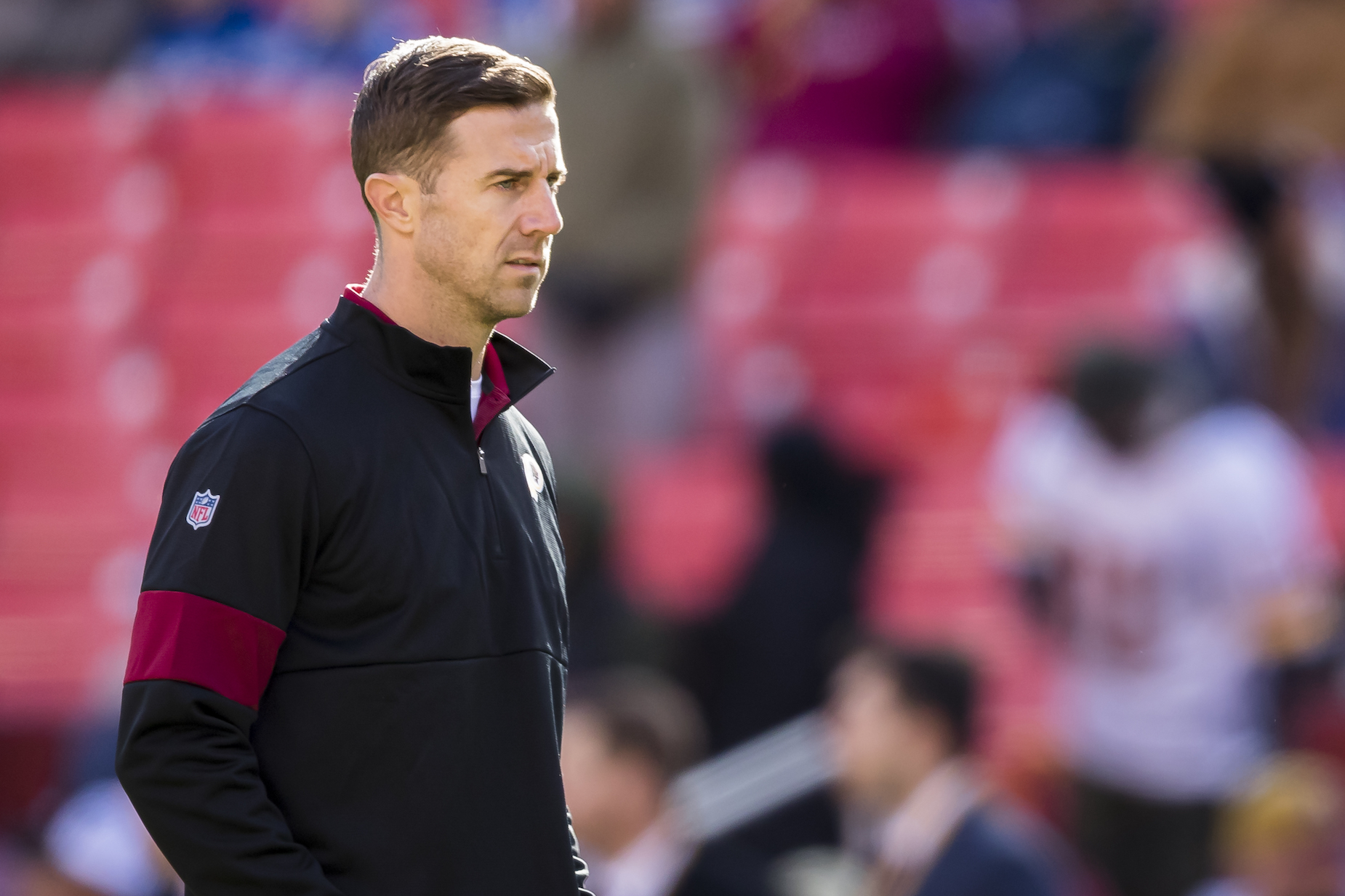 Alex Smith Will Be a Key Part of the Washington Football Team's Success, Even If He Doesn't Take the Field in 2020
Even if he isn't able to take the field in a competitive game this fall, Alex Smith can still be a key part of the Washington Football Team's success.
While football purists might insist that defense wins championships, things are a bit different in the modern NFL. For the most part, everything starts with your quarterback; the entire offense is literally in his hands. Alex Smith, however, is playing a different role for the Washington Football Team.
After suffering a horrific injury in November 2018, the veteran quarterback is working his way back to full fitness. Even if he doesn't take the field in 2020, though, he'll still be taking on some important responsibilities this fall.
Alex Smith has had a solid NFL career
When you hear the name Alex Smith you probably think of the term "game manager." Whether that's a fair label or not, the quarterback has still put together a solid NFL career.
Smith entered the professional ranks as the first-overall pick of the 2005 NFL draft but didn't find immediate success. Due to a combination of injuries, constant coaching turnover, and poor performances, the quarterback only started 75 games during eight seasons in San Francisco.
In 2013, however, Smith joined the Kansas City Chiefs and got a new lease on life. Andy Reid managed to make full use of the quarterback's game-management abilities; while Smith was never going to throw bombs down the field, he was able to orchestrate a talented KC offense. After five seasons in Missouri, however, he lost the starting job to Patrick Mahomes.
Once he became expendable in Kansas City, Smith joined the Washington Football Team. While he got off to a strong start in the nation's capital, everything changed in November 2018.
Suffering a life-altering injury
Through his first nine appearances in Washington, Alex Smith picked up where he left off in Kansas City. During the 10th game of the season, though, everything came crashing down.
In a scenario eerily similar to Joe Theismann's injury, Smith suffered a brutal broken leg. While that was bad enough in isolation, things became even worse. The quarterback developed sepsis; it took a total of 17 surgeries, including muscle and skin grafts, to save his limb.
While, at one point, amputation looked like a legitimate possibility, Smith managed to leave the hospital with his right leg intact. After missing the entire 2019 NFL season, he's been cleared for physical activity and is taking part in Washington's 2020 training camp; that comeback, in of itself, is impressive.
Alex Smith is still making an impact, even if he doesn't play a down
Although Alex Smith is active and taking part in training camp, it's unclear if he'll be able to take the field during 2020; standing in the pocket against a pass rush is quite a bit different than non-contact drills. Even if he can't take the field this year, though, the veteran quarterback can still serve a valuable role for the Washington Football Team.
After a recent practice, Dwayne Haskins had nothing but praise for Smith. "For him to get out there and just throw a pass is something remarkable," he said, according to Lia Assimakopoulos of NBC Washington. "So for him to go out there and do 9-on-9, run around a little bit, throw a pass on the run and make some things happen, it's super exciting for me, just watching him be that big brother mentor role for me throughout my career here in Washington."
If the mentor/big brother role rings a bell, that's because Smith did exactly that in Kansas City. Ahead of the Super Bowl, Andy Reid explained that the veteran quarterback taught Patrick Mahomes a great deal about what it took to be a pro; after lifting the Lombardi Trophy, Mahomes agreed.
"I learned a ton from Alex Smith," the current Chiefs starter explained, according to NBC Sports. "I attribute a lot of my success, especially so early in my career, to him.
"The way he was able to go about being a professional, going out and having the great year he had my first year, and just seeing how he went about it every single day," Mahomes continued. "How he game-planned, how he recognized coverages. He didn't hold anything back from me. He taught me. That's just the type of person he was, and he is."
Based on his rookie season, no one is expecting Dwayne Haskins to turn into Patrick Mahomes overnight. Working with Alex Smith, who knows a thing or two about playing quarterback and overcoming adversity, though, can only improve his NFL prospects.