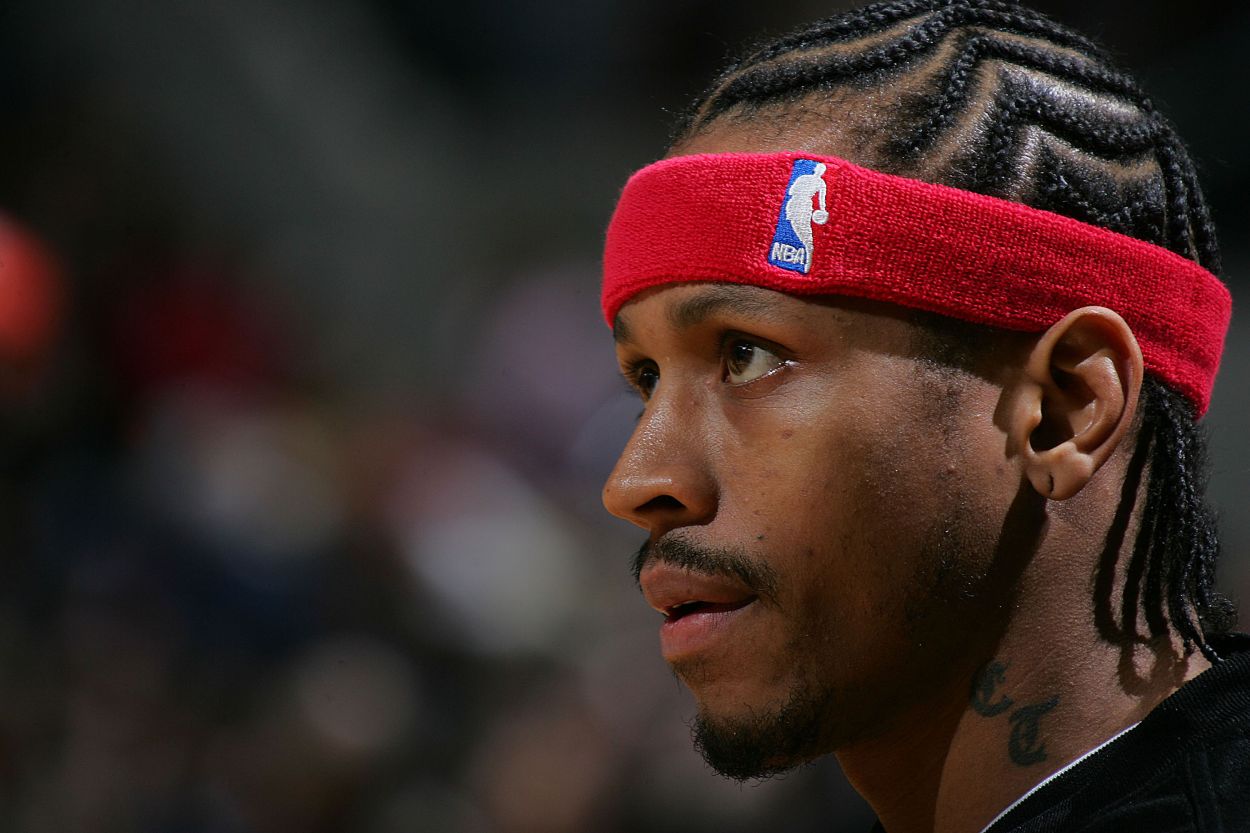 Allen Iverson's Childhood Was so Difficult That He Had Sewage Floating In His Home
NBA legend Allen Iverson had a very rough childhood, enough to the point where he had sewage floating in his home after a pipe burst.
Before he ever suited up for the Philadelphia 76ers, NBA legend Allen Iverson had to deal with an immeasurable amount of adversity.
Iverson's youth in Virginia involved a life where drugs and death surrounded him. Basketball became Iverson's natural escape, both from the crime around him and a troubled environment at home.
Allen Iverson grew up with sewage floating in his home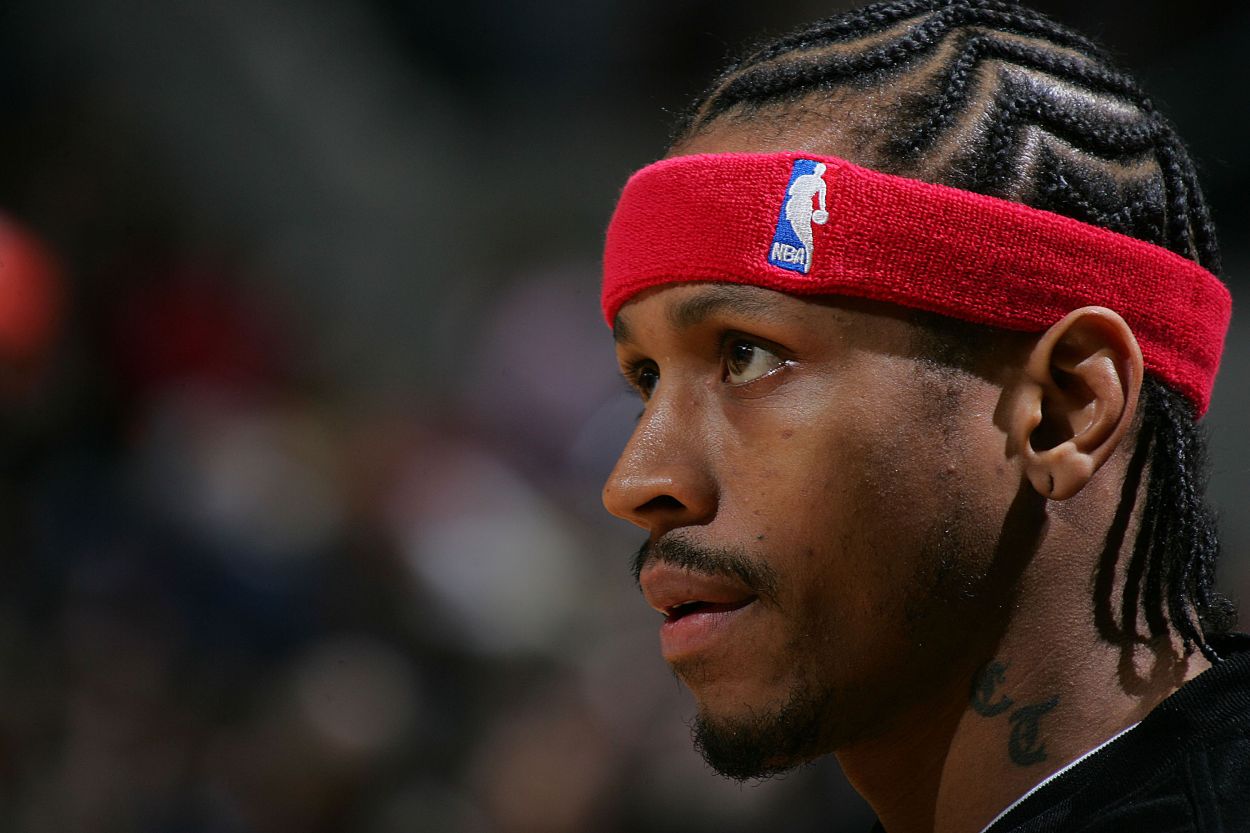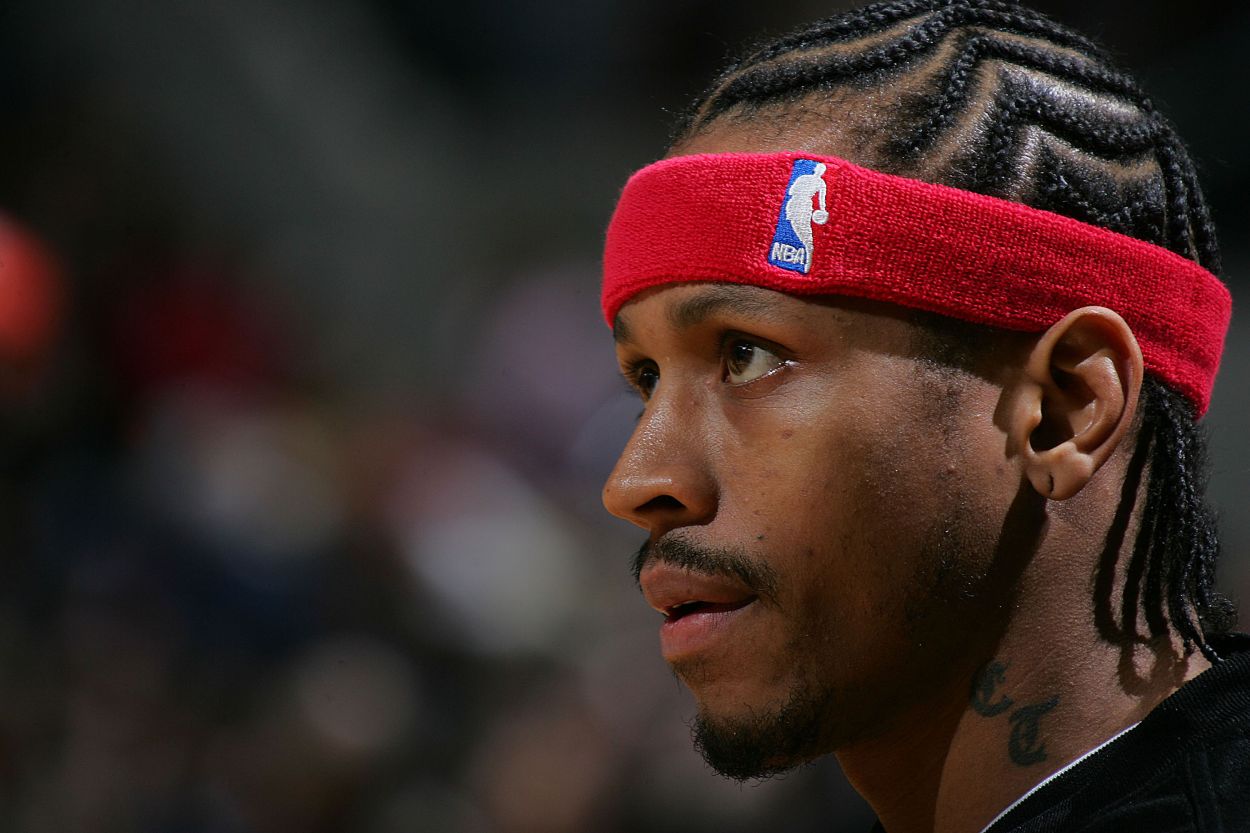 Allen Iverson has always been candid about his troubled childhood, from having friends die to dealing with others who experienced substance abuse.
In an interview with Playboy during his playing career, Iverson explained just how bad things were in Hampton, Virginia. At one point during the conversation, Iverson discussed how badly his family's financial situation was at the time.
"Growing up was hard, man. We had busted plumbing, so there was sewage s— floating around our floors. Sometimes we had no lights, because it was a question of food or the light bill, and my mom wasn't about to let us go hungry. So I'd hit the playground morning, noon, and night."

Allen Iverson
Iverson has remained close with his mother over the years, and he has always credited her for trying to raise him in a difficult environment.
Iverson overcame the odds and became an NBA legend
Allen Iverson kept looking to basketball as an escape, and the court took him a long way from Virginia.
The No. 1 overall pick in the 1996 NBA draft, Iverson averaged 26.7 points on a 42.5% shooting percentage along with 3.7 rebounds, 6.2 assists, and 2.2 steals in 914 games and 901 starts. Iverson made 11 All-Star teams and earned All-NBA honors seven times in his 14-season career.
Iverson led the league in scoring four times, and that included averaging 31.1 points per game output during the 2000-01 season. The former top pick won the NBA MVP Award that year after he added 3.8 rebounds, 4.6 assists, and a league-high 2.5 steals while shooting 42% from the field in 71 games. The 76ers lost to Kobe Bryant, Shaquille O'Neal, and the Los Angeles Lakers in the 2001 NBA Finals.
In 71 career playoff games, Iverson averaged 29.7 points, 3.8 rebounds, 6.0 assists, and 2.1 steals.
Allen Iverson is a long way removed from those childhood struggles
Allen Iverson has come a long way since living in a house with floating sewage and limited food.
According to Basketball-Reference, Iverson earned over $154 million in his career. In 2016, Iverson joined Shaquille O'Neal, WNBA legend Sheryl Swoopes, and Yao Ming among the 10 inductees into the Naismith Memorial Basketball Hall of Fame.
ESPN transcribed parts of Iverson's Hall of Fame speech, including when he reflected on a life journey that brought him to Philadelphia and introduced him to the 76ers' devout fans.
"My relationship with the fans in Philadelphia is like no other," Iverson said. "I thank you all for the support over the years. … You never jumped off the bandwagon, continued to support me like true fans are supposed to."
All stats and contract figures courtesy of Basketball-Reference.