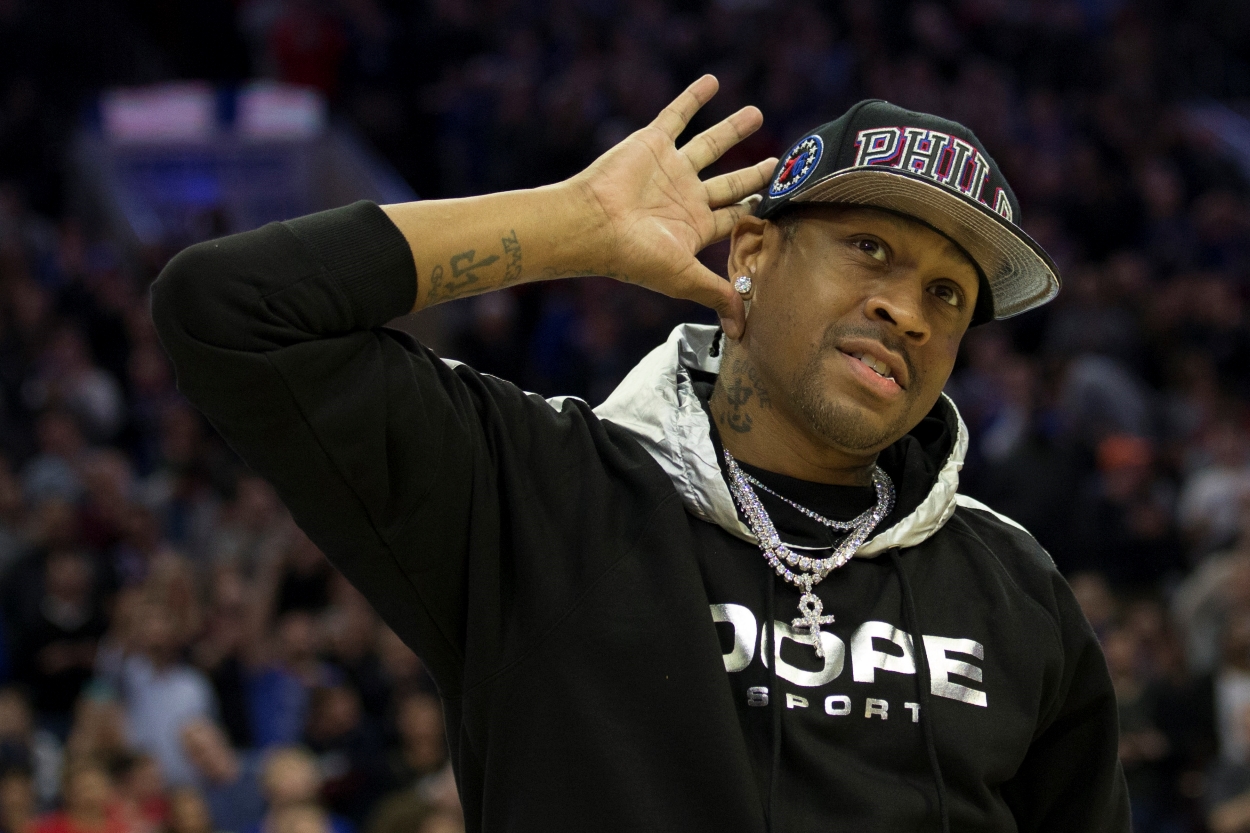 Allen Iverson Propelled Himself to the Top of the High School Recruiting Rankings With His Performance in One AAU Tournament: 'What He Did Will Never Be Done (Again)'
Allen Iverson once dropped 30 points in three straight games -- by halftime in each one -- and shot himself up the national recruiting rankings before eventually becoming a No. 1 draft pick and Hall of Famer.
Allen Iverson is now an NBA Hall of Famer. He's one of the best scorers of all time and one of the league's most intriguing players of the last three decades. At one point, though — before he became famous as a member of the Philadelphia 76ers — a small, multi-sport athlete with a difficult upbringing was fighting for a shot to play at the next level.
And then when he was historically dominant at AAU nationals, AI put himself squarely on the national basketball radar.
Allen Iverson was a dominant two-sport athlete in high school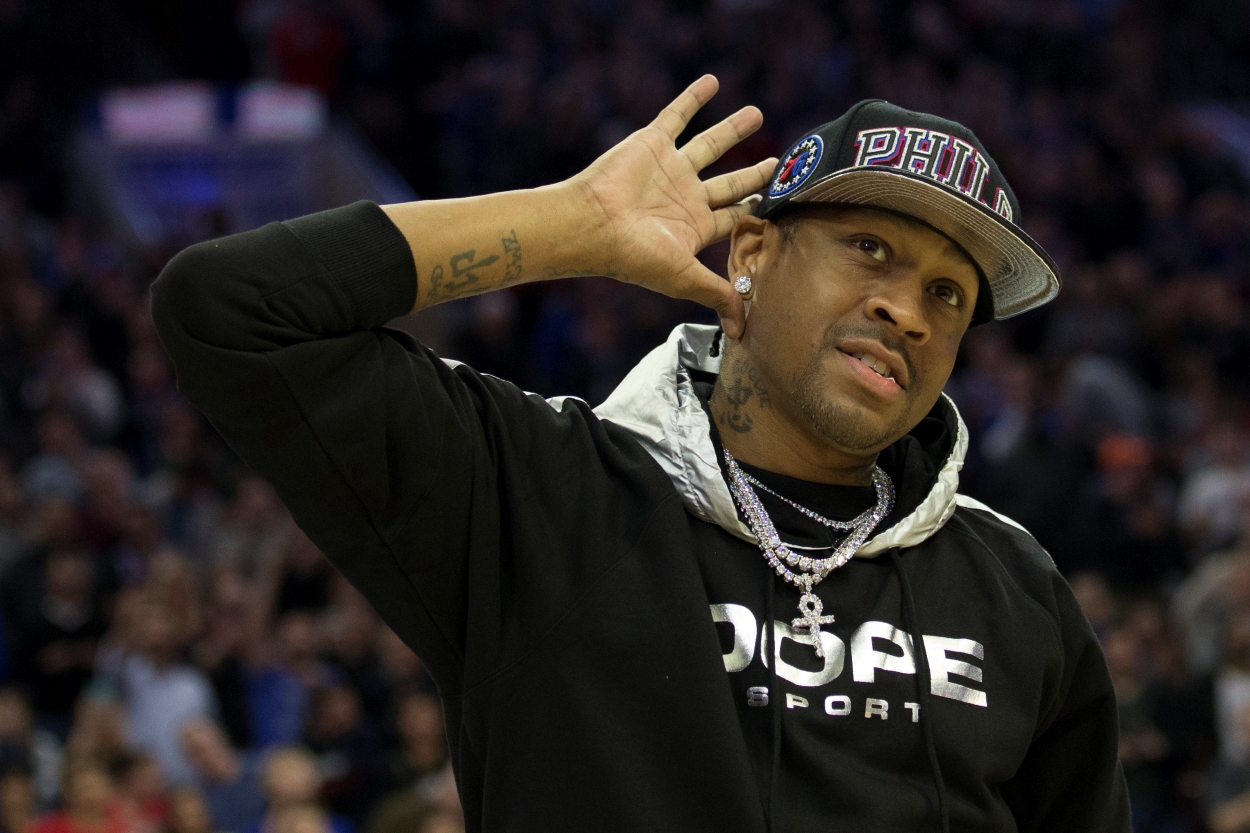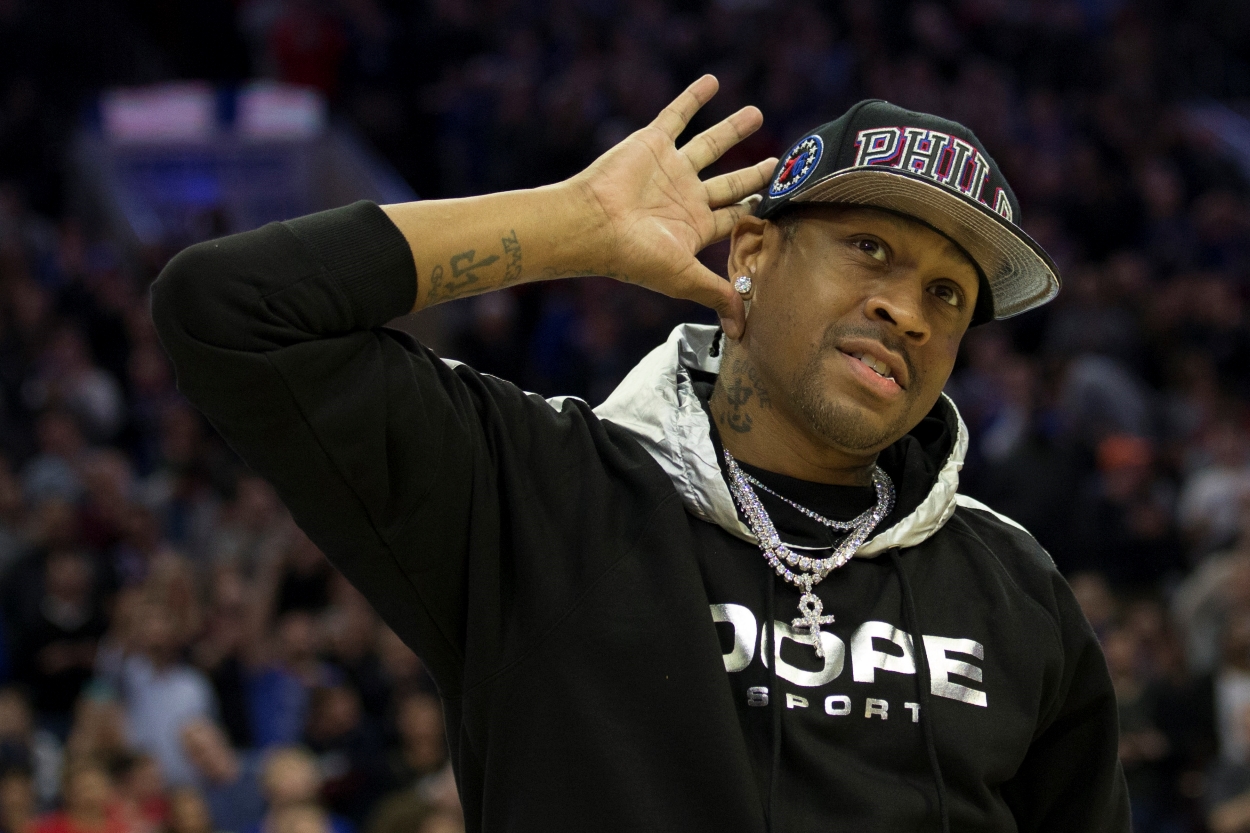 Before he chose basketball, Georgetown University, and the NBA, Iverson was heavily recruited in both football and basketball.
On the court, the diminutive guard was named the Virginia High School Player of the Year. He won the same award as a quarterback just months prior, according to a story on Vice.com.
Florida State University — then a college football powerhouse — was interested in bringing AI to campus to be its version of Charlie Ward. Like Iverson did at Bethel High School at the time, Ward played quarterback on the Seminoles' football team and point guard on its basketball team.
Ward won the Heisman Trophy in 1993 and then played 11 seasons in the NBA, mostly with the New York Knicks. By all accounts, Iverson was just as talented, if not more so, in both sports than Ward was.
There's a world in which Iverson followed in Ward's footsteps and showed the country how dominant he was as a football player. But, due to legal issues stemming from a bowling alley brawl in 1993, AI's high school athletic career ended early.
He was given a chance to play college basketball by Georgetown head coach John Thompson, though, became the No. 1 pick in the 1996 draft, and retired as one of the best players in NBA history.
But part of the reason he was able to make his way to the Hoyas was because of an all-time dominant performance on the AAU circuit.
A young AI put on a show at an AAU tournament in Winston-Salem, N.C.
As told in Not a Game by Kent Babb, Iverson took a road trip to a handful of AAU tournaments in the southeast along with Butch Harper, one of his childhood neighbors.
When the group traveling with AI and Harper — which happened to include eventual University of Maryland star Joe Smith, got to an event in Winston-Salem, Iverson started getting buckets.
From Not a Game (h/t SportingNews):
"We don't play that YMCA s***," Harper said much later. Had Iverson not scored thirty points three games in a row at the AAU nationals in Winston-Salem, North Carolina — not just in each game but by halftime, propelling him to the top of the national recruiting rankings? "What he did will never be done," (AAU Coach Boo) Williams would recall, "and I've been in this thirty-two years."

From Not a Game by Kent Babb
That's more than 90 points in three halves. At a national tournament.
If that didn't put Iverson on the radar, nothing would.
Iverson eventually starred at Georgetown and became an NBA legend
The 6-foot guard became an 11-time all-star, MVP, and a four-time scoring champion. He was named to an All-NBA team on seven different occasions.
He was also a three-time steals champion and averaged 6.2 assists over his 17 seasons, so AI was more than just a pure scorer. But his offensive skills and fearlessness are his legacy.
He amassed almost 25,000 career points, 23,000 of which came in his first 12 seasons before his body began to wear down.
Maybe Bubba Chuck pouring the ball through the net over and over while he was still a teenager should have been a sign because he went on to do that exact same thing for the next two decades.
All statistics courtesy of Basketball Reference.