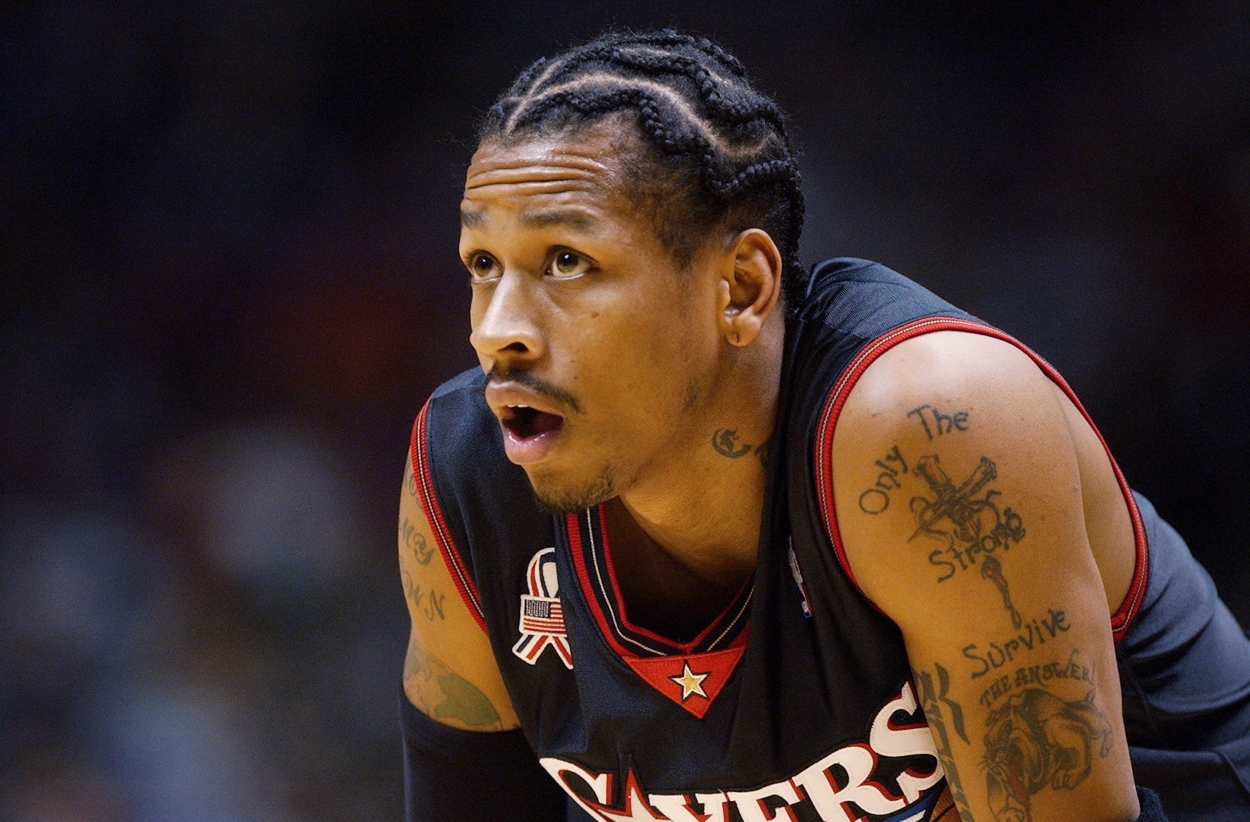 Allen Iverson Shared the Simple yet Hilarious Reason He Decided to Get Cornrows Early in His NBA Career
Allen Iverson was one of the pioneers of NBA style, both on and off the court. He played fearlessly and was influential in bringing hip-hop culture to the league, from do-rags to baggy clothes to throwback jerseys. AI also rocked cornrows for most of his career and had one simple reason why.
Allen Iverson crossed up Michael Jordan and made him look silly during his rookie season. He disrespectfully stepped over Ty Lue in the 2001 NBA Finals after draining a 3-pointer from the corner. AI was a one-person wrecking crew on a team that surrounded him with average talent, at best. On the court, he was a transcendent player with the Philadelphia 76ers. He was tough and fearless, and he played with an undeniable swagger.
But as influential as Iverson was on the court, he was just as significant off it. The Answer's style and the effect it had on the league and basketball culture is legendary. From his shoes to his clothes, AI was a game-changer.
The Sixers' superstar was also known for rocking cornrows during his NBA career, and the reason for his choice in hairstyle is quite the story.
Allen Iverson was one of the all-time greats, both on and off the NBA floor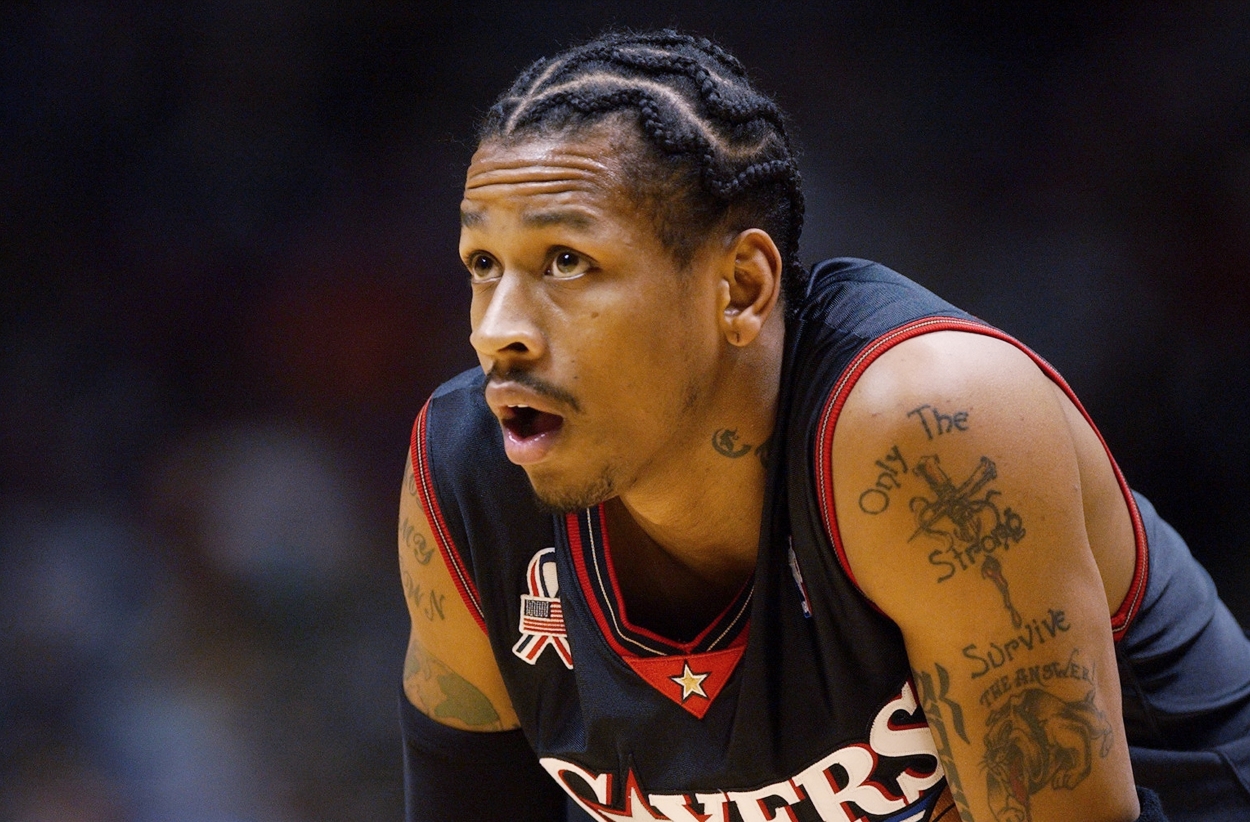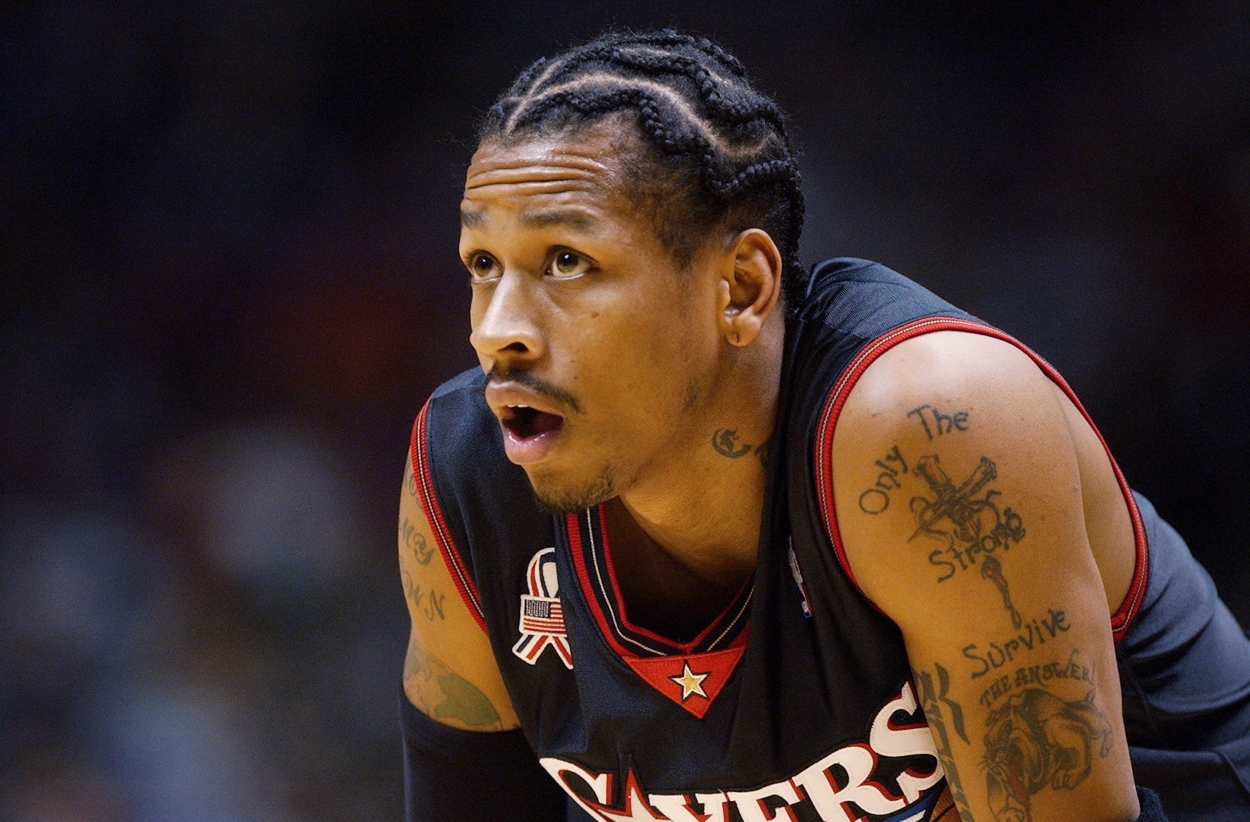 Iverson was one of the greatest pound-for-pound players in NBA history. He was a four-time scoring champion, an 11-time all-star, a seven-time All-NBA player, and the 2000-01 MVP. Between the 1998-99 and 2006-07 seasons, he averaged more than 26 points a game. He averaged 31.1 the year he won MVP and averaged a career-high 33.0 in his final season with the Sixers before the team traded him to Denver.
Iverson was a universal icon during his NBA career. He's credited for bringing hip-hop culture into the league with tattoos, do-rags, baggy clothes, and throwback jerseys. AI's style is emulated across the league by today's players.
But as he tells it, the cornrows were more a matter of convenience than a fashion statement.
Iverson said he was just sick of people messing up his hair
The Answer didn't enter the league with cornrows, but it didn't take him long to switch it up. In an interview with Taylor Rooks of Bleacher Report, Iverson detailed the simple reason why he shifted hairstyles:
"Everybody was making a big deal about my cornrows … I was tired of people f****** my hair up on the road. I was getting haircuts and they was destroyin' it so I was like 'okay, let me just grow my hair out and get cornrows then I don't have to worry about it.' That was the only reason I did it. It didn't have nothin' to do with me trying to look like a thug … I was just tired of people messin' my hair up."

Allen Iverson on the reason behind his cornrows
Iverson did get the "thug" designation during his time in the league. The NBA even instituted a dress code for players, partly because of the influence 1996-97 Rookie of the Year had.
AI brought his own style to the league. He was — and still is — unapologetically himself. Styles are different in 2021 than they were in the early 2000s, but Iverson started the trend of dressing to your own personality.
Iverson put his stamp on the league, but it wasn't always easy
The No. 1 overall pick in 1996 went on to explain in Rooks' interview what it was like for him in the late '90s and early 2000s as a player with cornrows, baggy clothes, and tattoos.
"They'd never seen a do-rag and a hat. They'd never seen it and it got scary. I remember being put on the cover of magazines when I was the face of the NBA, but they would airbrush my tattoos off. I remember those things happening.

"We want some of you [the NBA said]. We want your game and we want some of you. We don't want the cornrows, we don't want the tattoos, but everything else we cool with."

Iverson on the NBA's feelings about his appearance
The former Georgetown star is one of the most beloved stars in league history. He played with a ferocity and never backed down from anyone. Despite being listed at 6-feet, 165 pounds, he recklessly drove into the paint, often scored, and then went back for more the next time down the floor.
But Iverson is also an all-time favorite because of his influence off the court. It wasn't an easy path for him to take, but he blazed the trail that many of today's stars follow.
The cornrows, though — they were simply a matter of convenience for the Hall of Famer.
All statistics courtesy of Basketball Reference.