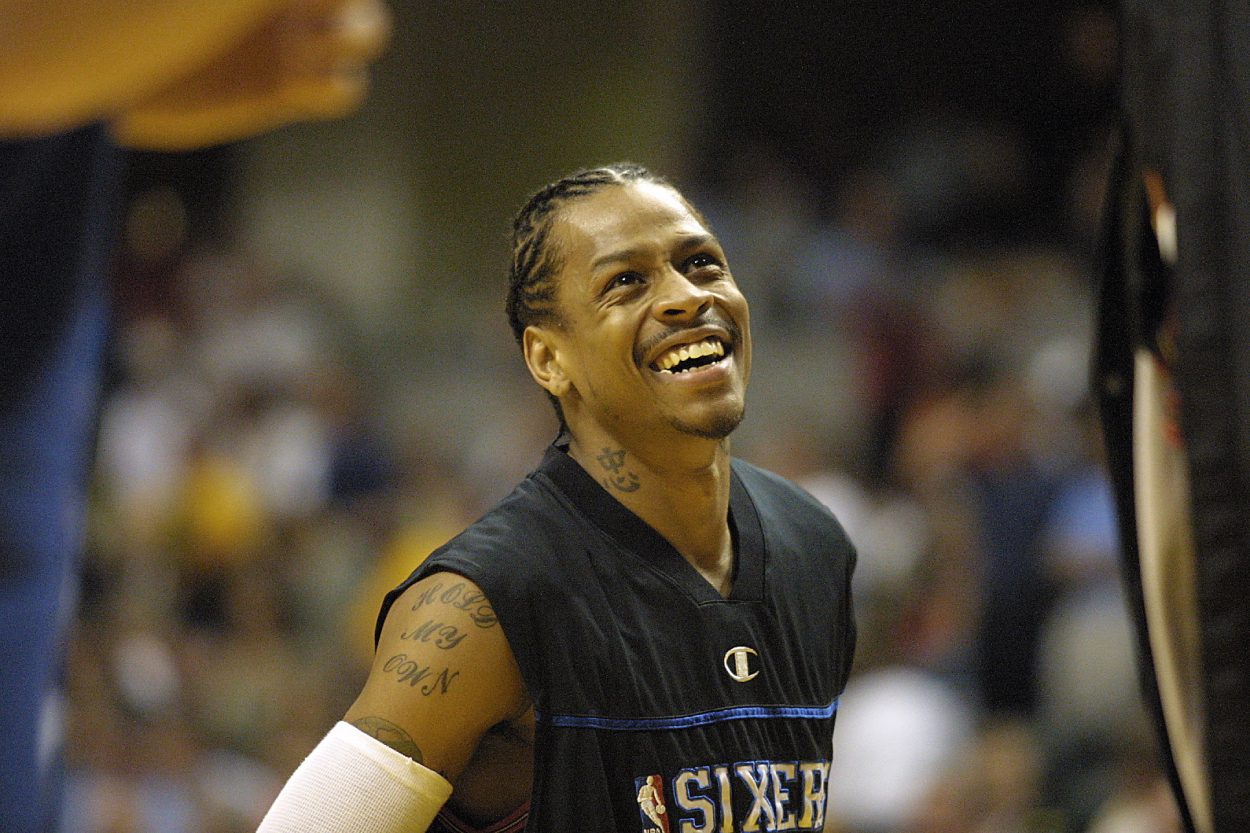 Allen Iverson Once Showed up to Practice 'a Tad Tardy' and Then Played 'the First 15 Minutes' in His Socks: 'What Is Happening Here?'
We all know how NBA legend Allen Iverson felt about practice. Another former player, though, says he once showed up late before playing 'the first 15 minutes' in his socks.
Whenever Allen Iverson comes to mind, you likely think of his elite play for the Philadelphia 76ers, or you may laugh about his hilarious personality. However, you also probably think back to his iconic "practice" press conference.
Iverson made it clear in 2002 that he didn't necessarily enjoy talking about practice in comparison to actual games, and his comments have since become iconic among sports and basketball fans everywhere.
A recently-told story, though, may have actually highlighted his feelings about practice even further.
Allen Iverson didn't like talking about practice
The 2001-02 season was a difficult one for Allen Iverson and the 76ers. Following the 2000-01 campaign that saw Iverson win MVP and lead Philly to the NBA Finals, the team went a mediocre 43-39 and lost to the Boston Celtics in the first round of the playoffs.
According to ESPN, he and head coach Larry Brown had issues all season, and they reportedly got into an argument a few days after their loss to the Celtics. Their verbal disagreement only calmed down when Brown told his guard that he wouldn't trade him.
Since Iverson wanted to stay in Philadelphia, he agreed to talk to the media that evening, but during his press conference, reporters began asking him about practice and his dedication to it, something Brown had previously complained about.
"We sitting in here — I'm supposed to be the franchise player, and we in here talking about practice," he said, per ESPN. "I mean, listen: We talking about practice. Not a game. Not a game. Not a game. We talking about practice. Not a game. Not the game that I go out there and die for and play every game like it's my last. Not the game. We talking about practice, man."
Iverson seemingly wasn't too high on practice, at least compared to games, and a recently-told story highlighted his feelings about it even further.
AI once showed up to practice late and played 'the first 15 minutes' in his socks, according to a former NBA player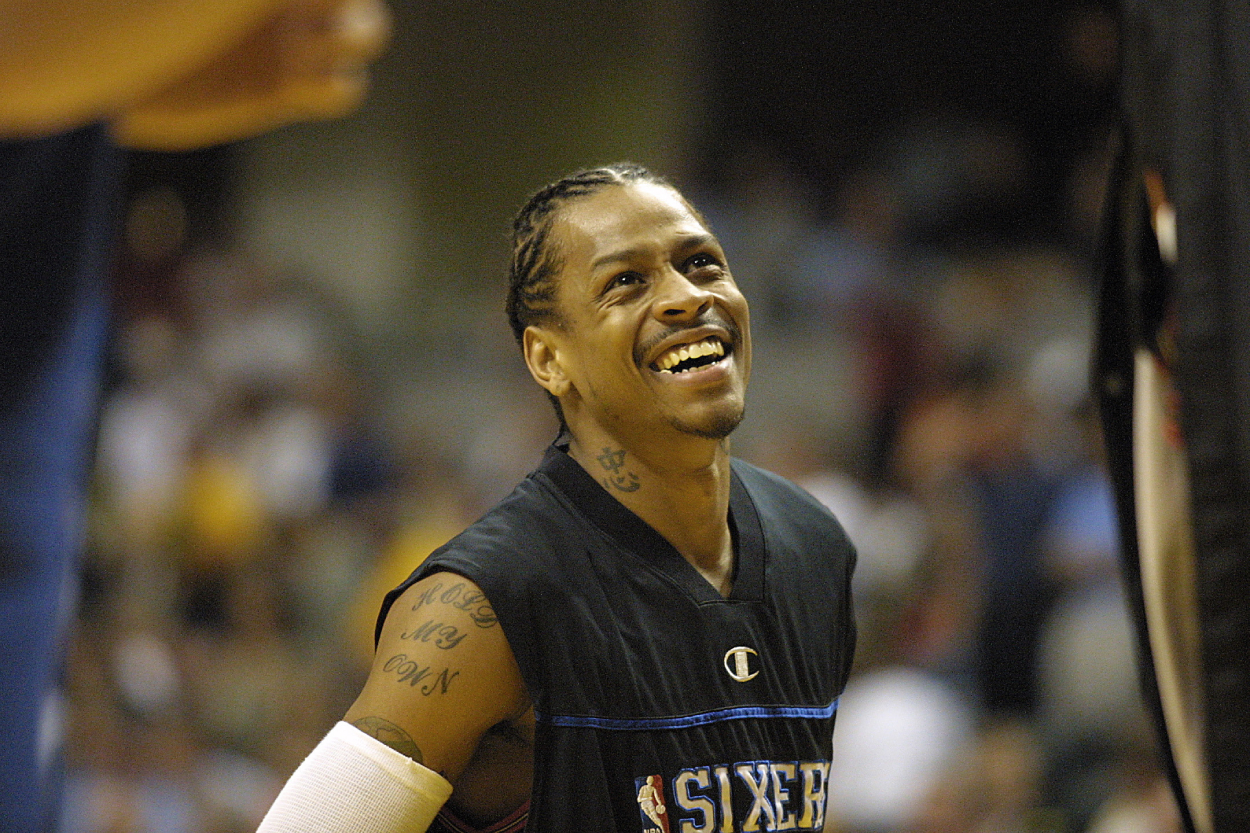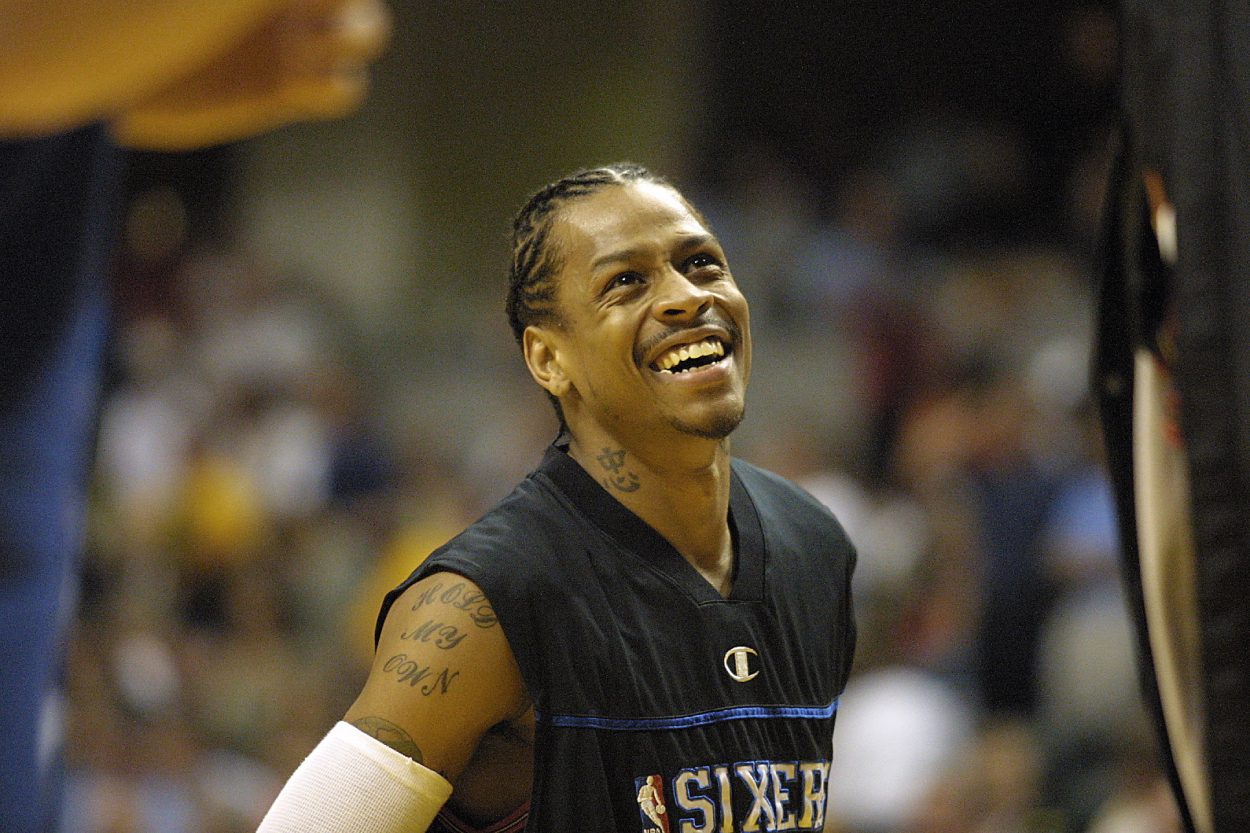 Recently-retired NBA player JJ Redick had Iverson's former teammate Kyle Korver on his show, The Old Man and the Three, and the hoops stars began talking about AI.
Redick, who entered the NBA in 2006, was never teammates with Iverson. He didn't play on the Sixers until 2017-18, and the man nicknamed The Answer last played in 2010. But the guards still crossed paths.
In fact, when Redick was still in college at Duke, Iverson and the Sixers had their training camp at the Blue Devils' facilities, and during one practice in particular, JJ got to witness the legend of AI.
"I just remember going to a practice, and AI walked in a tad tardy, a tad tardy; he played for the first 15 minutes — live basketball, by the way — in socks," Redick recalled on the Nov. 4 episode. "I was like, 'What is happening here?'"
He probably balled out in those socks, too.
But whether Iverson ever took practice seriously or not, he still became one of the greatest players to ever play in the NBA.
Allen Iverson didn't let any potential dislike for practice keep him from becoming a star
Despite potentially not taking practice as seriously as other players, Allen Iverson was still one of the most electric stars in the NBA during his career.
The No. 1 pick in the 1996 NBA Draft earned 11 All-Star selections, Rookie of the Year and MVP honors, and he led the league in scoring four times. Iverson also recorded as many as 33.0 points per game in 2005-06, and he led the NBA in steals per game in three different seasons.
His play has since made him a Hall of Famer and a top-75 all-time great.
Practice or not, Iverson was a baller. He could have also probably beaten half of the players in the league in his socks, and he would have done so with ease.
Stats courtesy of Basketball Reference