Allen Iverson's 'Other' Practice Rant Came When AI Blasted His Head Coach For Shockingly Pulling Him From the Starting Lineup: 'I Don't Know Any Former MVP That Come Off the Bench'
Allen Iverson's "talking about practice" press conference is one of his more memorable off-court moments with the Philadelphia 76ers. But he issued another classic monologue just a couple of years later, one that is every bit as indelible.
Iverson had a rocky relationship with former Sixers head coach Chris Ford. Things came to a head in March 2004, when Ford made the unprecedented decision to have superstar come off the bench. Needless to say, the move did not sit well with The Answer.
Allen Iverson refused to play in a game after being told he would come off the bench
Allen Iverson made his usual preparations ahead of a March 14 matchup with the Detroit Pistons when 76ers head coach Chris Ford approached him and explained that he planned to use AI off the bench.
At the time, Iverson was nursing a knee injury that caused him to miss three consecutive games leading into the showdown against the Pistons. However, he taped himself up and made a point of participating in shootaround.
Ford's decision to deploy Iverson as a sixth man changed things. The Answer refused to play, and the Sixers suffered an 85-69 loss at the hands of the Pistons. Although Ford claimed (h/t ESPN) he did not know Iverson's determination to play, AI stated he told trainers of his desire to suit up and questioned Ford's assertion that his conditioning wasn't up to par during an in-game interview with Jim Gray.
As if the circumstances surrounding AI's decision didn't provide enough drama, Iverson had plenty more to say at practice the following day.
Iverson ripped Chris Ford with an epic monologue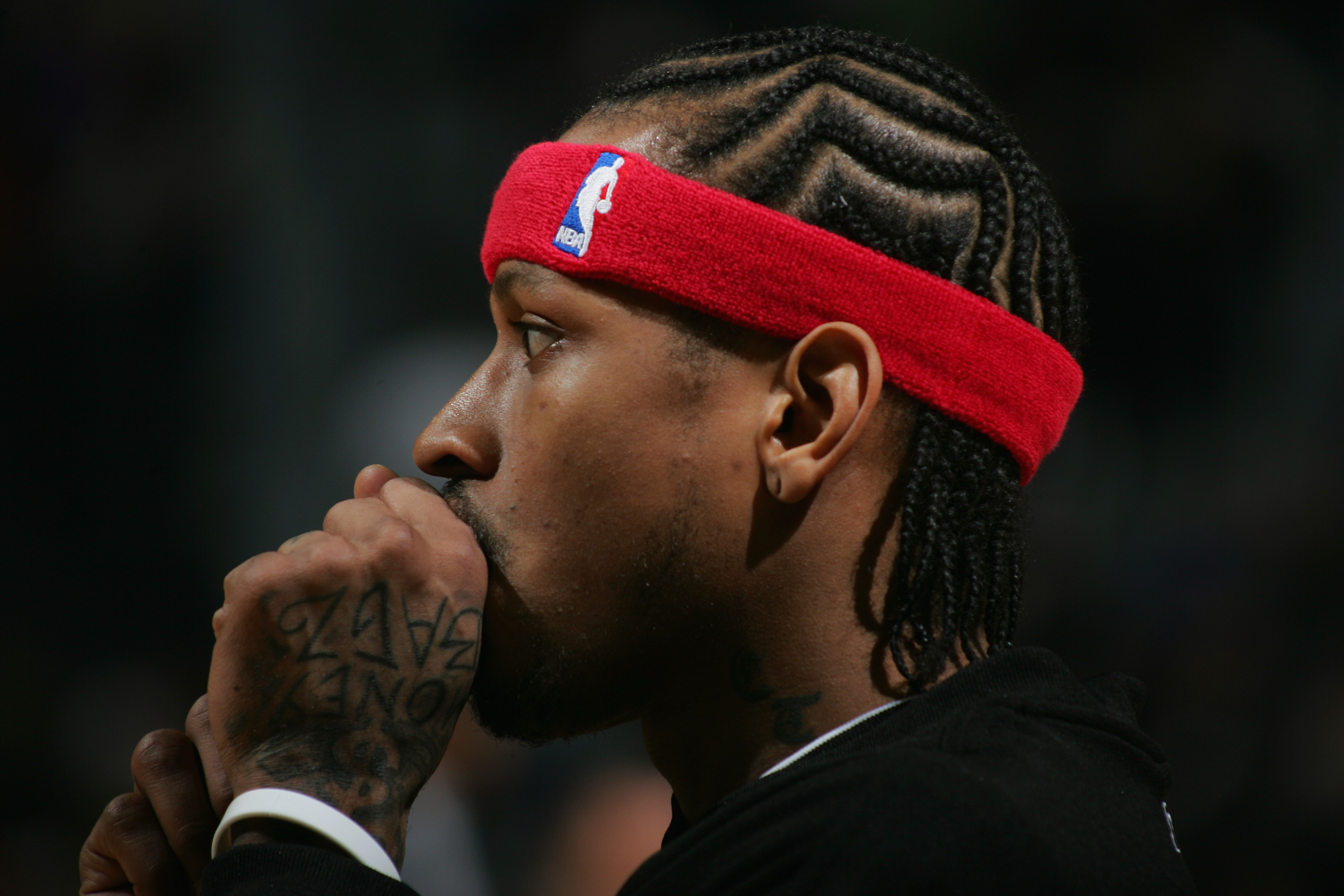 Naturally, reporters wanted to know more about Iverson's rationale after he declined to come off the bench. He'd give the media plenty to write about with a scathing speech geared toward Ford.
Iverson said (h/t YouTube) he felt disrespected by Ford asking him to come off the bench before listing his extensive accolades as evidence for why Ford should never have dared to make such a request.
"I don't know any franchise players that come off the bench. I don't know any Olympian that come off the bench. I don't know any All-Star that come off the bench. I don't know any former MVP that come off the bench. I don't know any three-time scoring champion that come off the bench. I mean I don't know any first-team All-NBA [player] that come off the bench. Why Allen Iverson?"

–Allen Iverson (2004)
The disagreement hardly marked the first occasion in which Allen Iverson feuded with a 76ers head coach. He and Larry Brown publicly traded barbs on numerous occasions, though Iverson has also credited Brown with advancing his career.
Conversely, AI never seemed to cultivate much mutual respect with Ford, who replaced Randy Ayers earlier in the 2003-04 season. The Sixers fired Ford at the end of the season, likely because of his strange handling of Iverson and failure to establish a relationship with the superstar guard.
The Answer showed an equal amount of dissatisfaction when the Pistons made a similar request during the 2008-09 season
Allen Iverson's frustration with taking on a bench role came full circle after the Detroit Pistons acquired him from the Denver Nuggets near the start of the 2008-09 season.
Iverson said the organization promised him he would be a starter when they first brought him in via trade. However, he told Scoop Jackson in 2016 (h/t ESPN) that former Pistons head coach Michael Curry eventually broke that promise and asked him to be the team's sixth man. The Answer pointed to that moment as the reason he lasted just one season in the Motor City.
There's something about Detroit and Iverson getting asked to play a role he never had any interest in fulfilling. Regardless, his "bench" rant deserves every bit as much renown as the infamous "practice" press conference.
RELATED: Dennis Rodman Ripped and Trolled Allen Iverson When AI Was Just a Rookie: 'Iverson Came in Here Thinking He Was Jumanji'