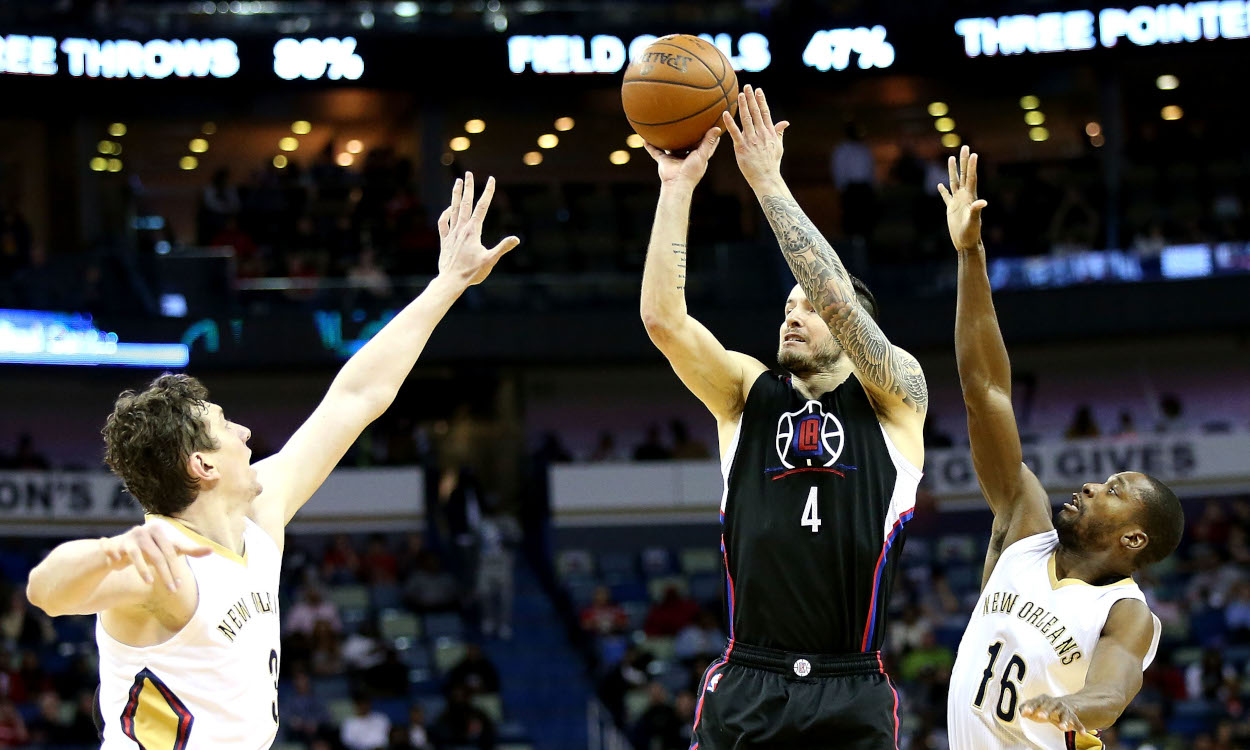 Retiring JJ Redick Transformed His Career From a Major Bust to an All-Time Elite NBA Shooter
For a time, it looked like former Duke star JJ Redick's career as an NBA player would be short-lived. A two-time All-American for the Blue Devils, Redick won the Naismith and Wooden awards as National Player of the Year in a tight battle with former Gonzaga standout Adam Morrison (speaking of busts). But he slipped …
For a time, it looked like former Duke star JJ Redick's career as an NBA player would be short-lived. A two-time All-American for the Blue Devils, Redick won the Naismith and Wooden awards as National Player of the Year in a tight battle with former Gonzaga standout Adam Morrison (speaking of busts). But he slipped to No. 11 in the 2006 NBA Draft to the Orlando Magic.
His career did not get off to a stellar start as he was a frequent occupant of the end of Orlando's bench during his first three seasons. He left Duke as the NCAA's all-time leader in 3-pointers and was able to eventually translate that skill into a 15-year NBA career as one of the deadliest shooters in history. Redick announced his retirement on Sept. 21 after an injury-plagued season split between the New Orleans Pelicans and Dallas Mavericks. Redick put together an impressive career as an important role player for a pair of championship contenders.
JJ Redick was on track to be a bust, even from the 11th spot in the draft
In his first three seasons with the Magic, JJ Redick struggled to find minutes. He played in only 140 of 246 games over his first three campaigns, averaging less than 15 minutes a game when he did strip off the warmups. Over that span, he averaged only 5.5 points per game and shot 40.7% overall, though he did hit 38.1% from deep.
Eventually, Redick became a key reserve in Orlando and averaged 15.1 points per game in 2012–13 when abruptly traded to the Milwaukee Bucks at the February deadline.
He turned that season into a career-changer. Redick signed a four-year, $27.8 million deal with the Bucks and moved to the Los Angeles Clippers in a sign-and-trade. In LA, he became the critical floor spacer for a team that flirted with contention during his tenure. He led the NBA in 3-point shooting in 2015–16, knocking down a sizzling 47.5% on 5.6 attempts per game.
Redick's constant motion off screens opened space in the paint for big men DeAndre Jordan and Blake Griffin to work, as well as for point guard Chris Paul to penetrate and find shooters. He left as the franchise's all-time leader in 3-point accuracy at 44.0% before Luke Kennard topped that mark by hitting 44.6% last season.
As a shooter from distance, Redick is on an even more elite list.
Few combined volume and accuracy from 3-point range as well as JJ Redick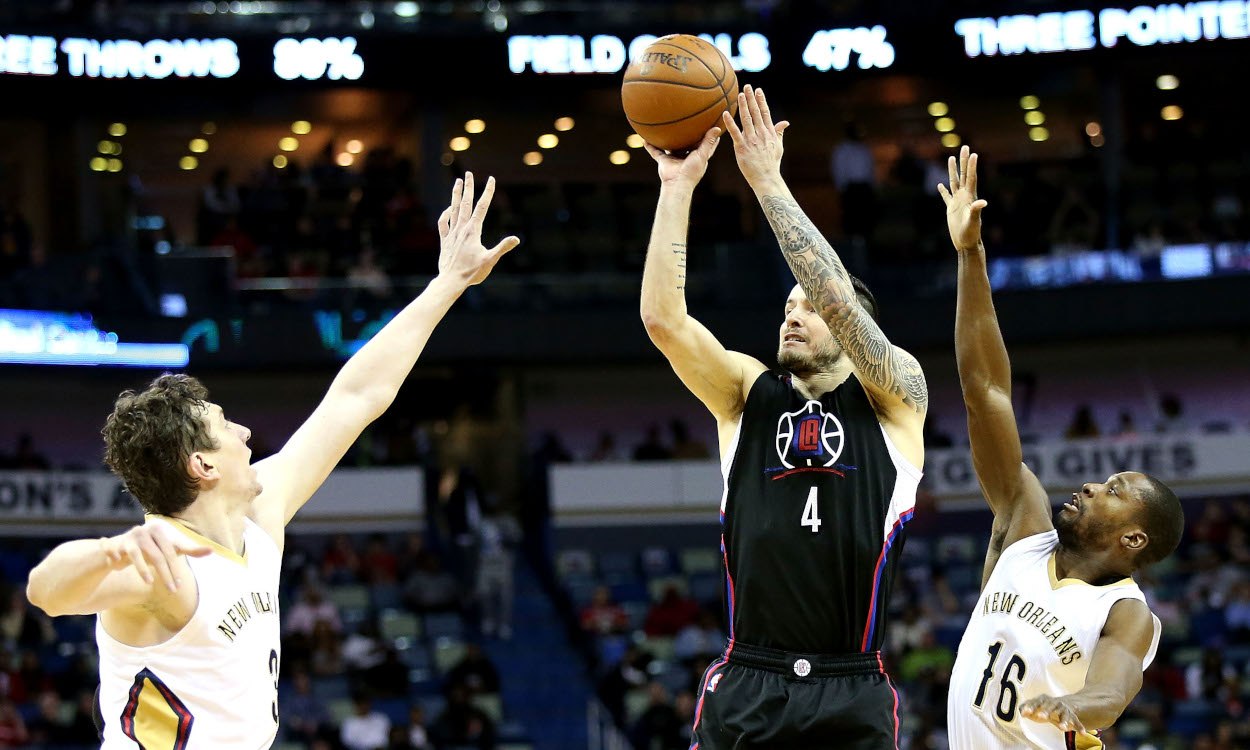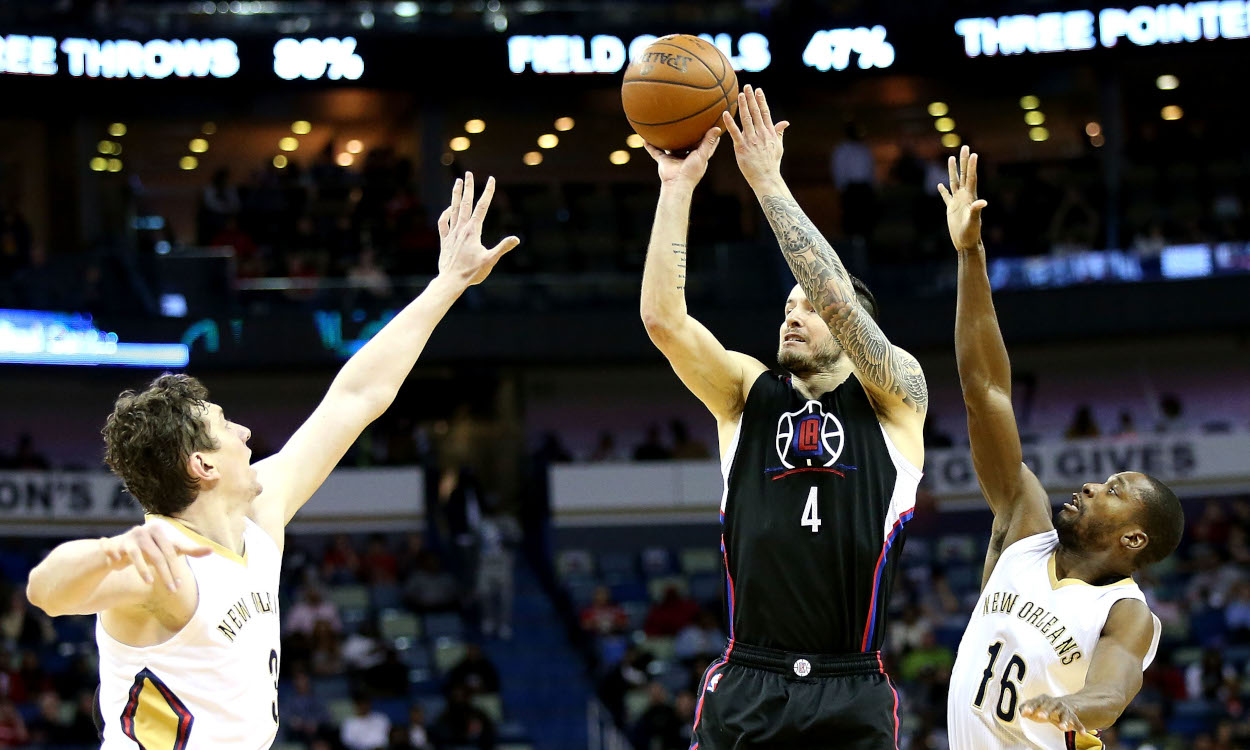 Over his 15 NBA seasons, JJ Redick earned $116.4 million, turning his shooting ability into a lucrative skill.
Micah Adams of the Sporting News tweeted a telling statistic about Redick's long career.
Only four players are in the top 20 all-time in both made 3s and 3-point percentage. The first three are no-brainers. The Golden State Warriors Splash Brothers, Stephen Curry and Klay Thompson, are both on the list. The third is the running man of some outstanding Atlanta Hawks teams in the last decade, Kyle Korver.
Redick is the fourth member of the quartet.
He retires 15th all-time with 1,950 makes, while his 41.5% mark from deep is 17th. Curry is second and seventh, respectively, because his shooting is simply ludicrous. Thompson ranks 20th and 14th, respectively, while Korver checks in at Nos. 4 and 10.
Redick's retirement message is one of gratitude
In announcing the end of his career as an active player, JJ Redick went to social media to thank many people who played a part in his success:
"First team. Last team. So GRATEFUL for everything in between. … Thank you to EVERYONE who was a part of my journey and career."
As for what's next, Redick said there are more chapters to explore.
"I have some clarity now," he said. "And I know it's time. It's time for me to be a dad. It's time for me to reflect, to pause, and it's time for me to get ready for the next phase of my life."
It wasn't a coincidence that Redick's arrival with the Philadelphia 76ers in 2017 coincided with "The Process" becoming "The Playoff Team." He lent experience and floor spacing, allowing young stars Ben Simmons and Joel Embiid the room to take their games to new levels.
He launched the popular The Old Man and the 3 podcast in August 2020 during the NBA bubble while playing with the Pelicans. That will likely continue in his retirement.
Ultimately, JJ Redick rose from a difficult start to his NBA career to become a solid role player and an elite shooter for some excellent teams. He never achieved stardom, but he completely shed the bust label along the way.
Statistics courtesy of Basketball Reference. Contract information courtesy of Spotrac.