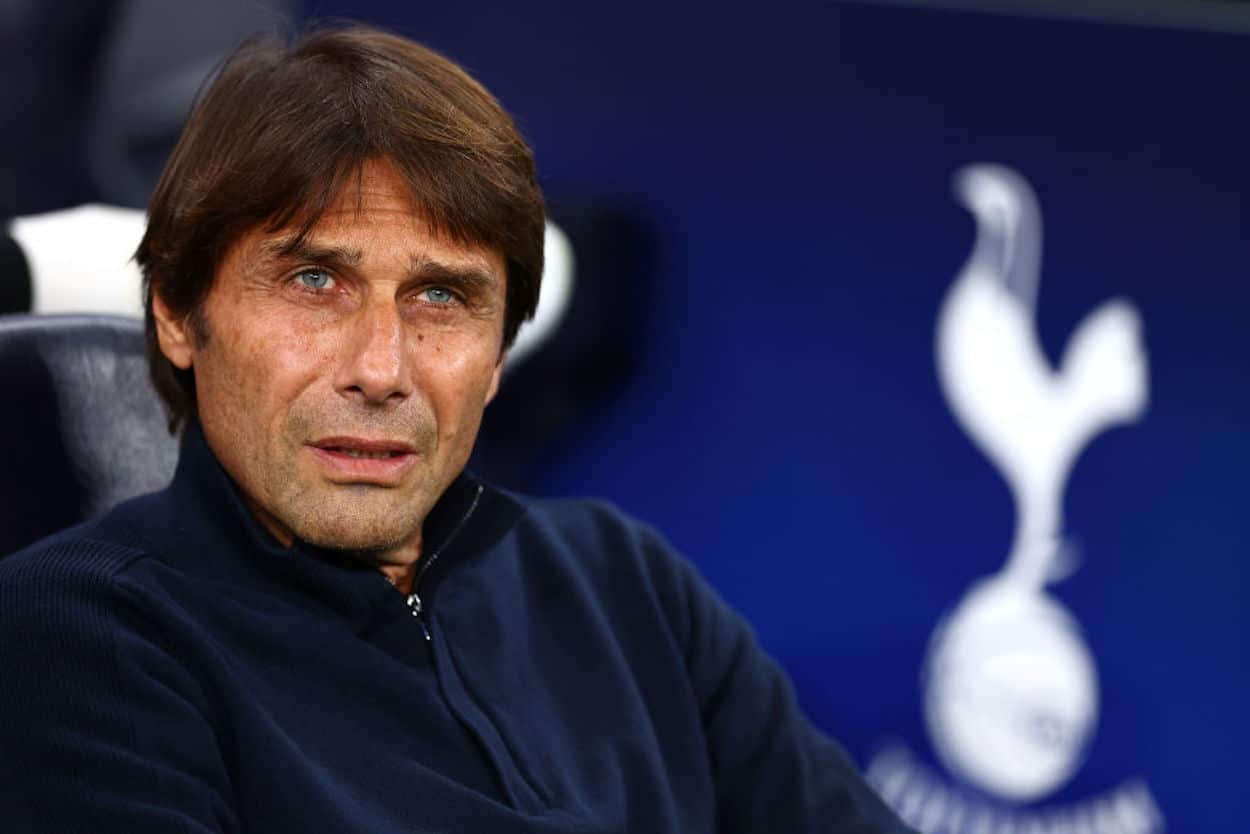 Antonio Conte Inadvertently Suggested That Tottenham Aren't a 'Top Team' After a Disappointing Champions League Draw
While you'd think that Antonio Conte would be Spurs' biggest supporter, it sounds like he doesn't think Tottenham current sits among the big teams.
When you look at the big picture, Tottenham Hotspur are in a pretty solid place. The North London club boasts two elite attackers — Harry Kane and Son Heung-min — and an elite manager in Antonio Conte. There play in a world-class stadium, the club's soccer infrastructure seems to be improving, and the money is rolling in. If you zoom in, though, things get a bit less rosy.
After a disappointing draw in the Champions League, which meant Spurs have gone three consecutive matches without securing a win, Conte was fired up. During his impassioned comments about VAR, though, he made one comment that immediately stood out: He suggested that Tottenham, for all of their progress, aren't a "top team."
Antonio Conte went off on VAR and threw some shade at his own Spurs squad in the process
If you've ever watched him at any point in his career, then you'll know that Antonio Conte can get a bit emotional during a match. That was certainly the case on Wednesday when a tight offside call denied his Tottenham team a late winner against Sporting Lisbon.
The Italian received a straight red card for his reaction, and, unsurprisingly, he was still fuming after the final whistle blew. During his media availability, Conte didn't hold back.
"At the end because all the people come into the pitch and then the referee decided to send me off. Only for this. I think there are moments that maybe you can be a bit intelligent to understand you have just disallowed a regular goal because the goal was regular. The ball is in front of Kane. And then the VAR," the Spurs manager said, according to a football.London transcript. "I repeat you know I don't comment on referee decision but the VAR, this season, I don't know why between Premier League and Champions League, we are not so lucky."
While there's room to debate the manager's comments — everyone team feels they don't get the rub of the green — they seem pretty standard. After that, though, Conte went a bit further down the rabbit hole.
 "I don't know why until now we are also the only team who repeated the penalty and every penalty I go to see, if the keeper move on line, I see a lot of the time. I want to see repetition of a penalty in Premier League. I think we are not so lucky with VAR but I think they create big damage. I would like to see if this type of decision you can take with a top team, in an important game, yeah I would like to see if VAR is so brave to take this decision. I repeat this unfair decision because the ball is in front of Kane. Sorry, but I am really upset because sometimes you can accept this situation and sometimes I think it is not good because I don't see honesty in this type of situation and when I see this I become really, really upset.

Antonio Conte
Again, that sounds like mostly standard fare, except for one part. If we follow Conte's logic — his team hasn't been getting the benefit of the doubt, and he'd like to see a "top team" face a similar call — then he suggested that Spurs aren't a top team.
So much for building a title contender in North London.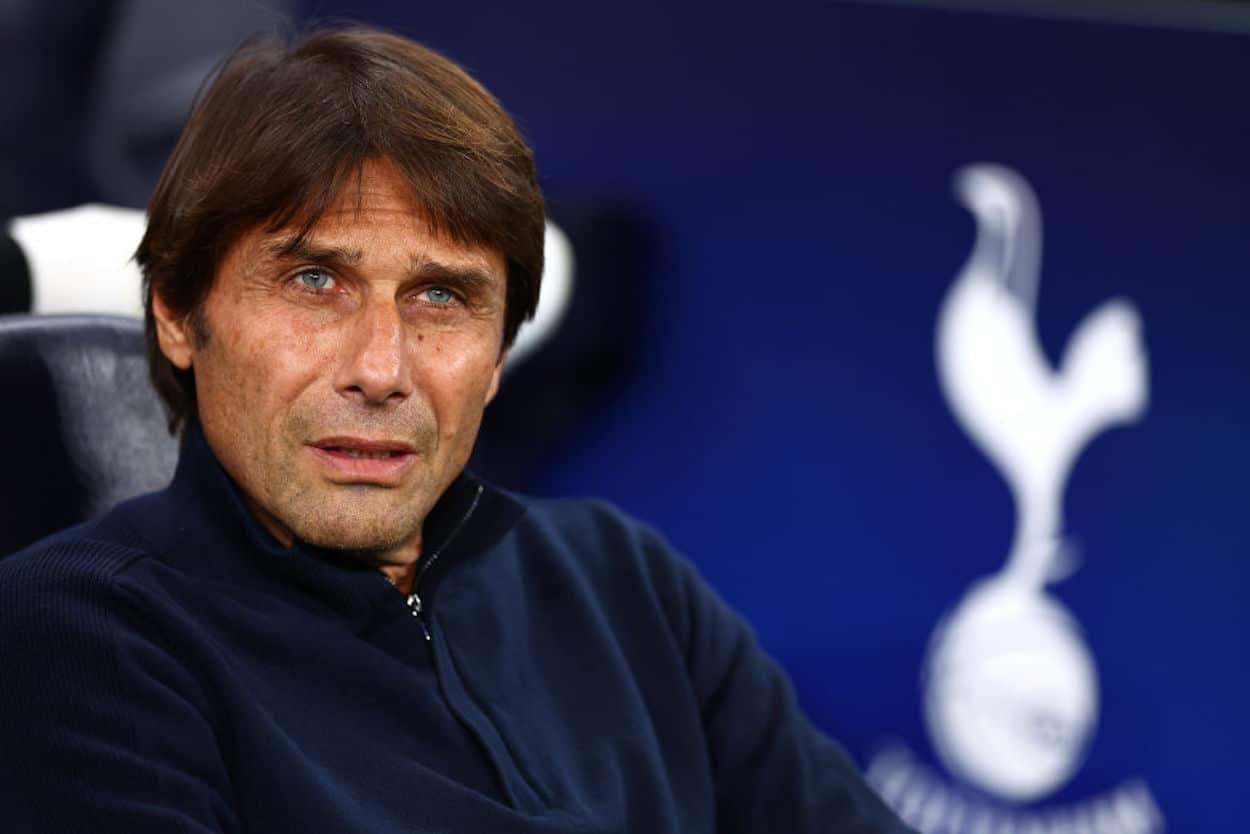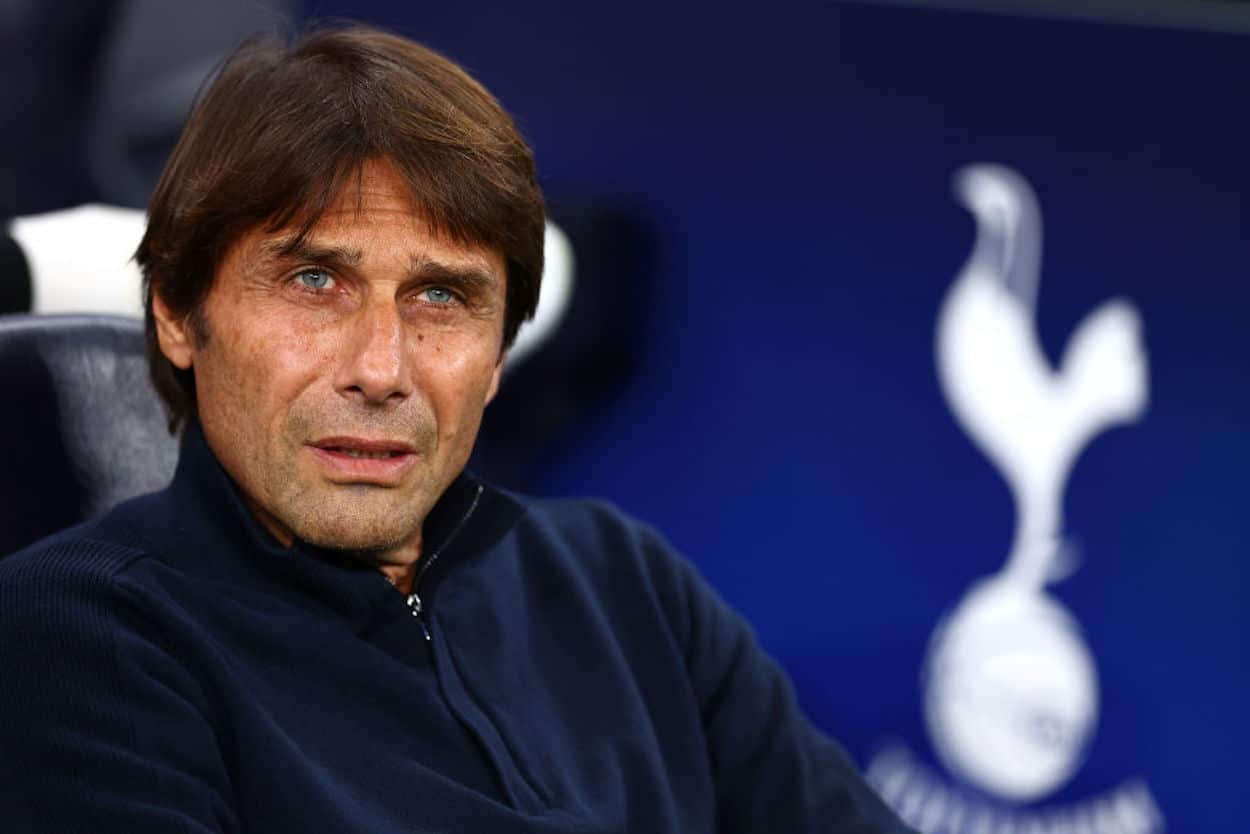 In all honesty, though, I don't want to rake Conte over the coals for that implication. Not only was he speaking English — I wouldn't want anyone going through my non-existent Italian with a fine-toothed comb — but he was, by his own admission, "really, really upset." Let those among us who havn't ever misspoken or implied something we didn't 100% mean cast the first stone.
That reality, however, won't matter to the supporters of other clubs around England. All they'll need to hear is Antonio Conte placing the big teams and his Spurs' squad in different categories, and the banter will write itself.
With all of that being said, though, the ball is in the Italian's court. Whether he genuinely believes that Tottenham isn't a yet a top team or not, he's the one who can shape the club's current and future reputation.
Have thoughts on this topic? Keep the conversation rolling in our comments section below.