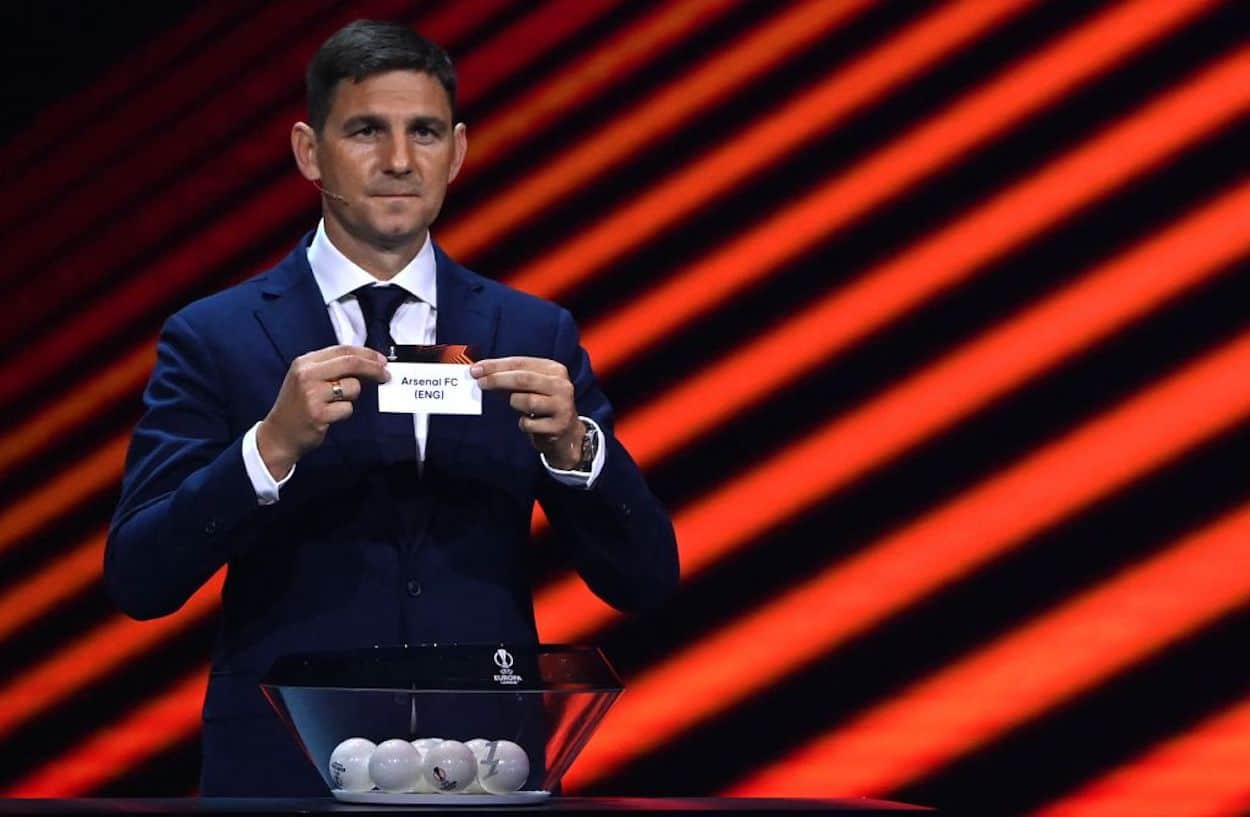 Arsenal Europa League Draw: Everything You Need to Know About Group A, PSV Eindhoven, Bodø/Glimt, and Zurich
Like it or not, Arsenal are playing in the 2022 Europa League. Let's look at the Gunners current reality in Group A.
Despite looking like favorites to reach the Champions League down the stretch, Arsenal finished the 2021-22 Premier League season in fifth place. While that was enough to get European soccer back on the menu, it saw the Gunners qualify for the Europa League. That's a disappointing reality for the red side of North London, but, as of now, it is the reality.
On Friday, August 26, Arsenal were drawn into Group A of the Europa League alongside PSV Eindhoven, Bodø/Glimt, and Zurich. While it's safe to assume that the Premier League side should advance without too much stress, let's break things down a bit further.
Arsenal return to the Europa League in Group A
For a club like Arsenal, the Europa League is something of a double-edged sword. On one hand, it's disappointing to be playing European football that isn't in the Champions League. On the other, though, these matches will represent a valuable opportunity for the players on the fringes of the squad.
No matter how you look at it, though, the Gunners are playing Europa League football and have landed in Group A. That puts the North London club alongside PSV Eindhoven, Bodø/Glimt, and Zurich.
While the individual matches haven't been scheduled yet, we know they will take place on the following dates:
Matchday 1: September 8
Matchday 2: September 15
Matchday 3: October 6
Matchday 4: October 13
Matchday 5: October 27
Matchday 6: November 3
Arsenal vs. PSV Eindhoven
Over the years, PSV has produced some world-class players. While those stars ultimately move on to bigger stages, their presence, however brief, has served the Dutch club well.
Last season, PSV finished second in the Eredivisie, trailing Ajax by two points in the final table. They also played Europa League football, finishing third in the group and falling into the UEFA Conference League. There, they advanced as far as the quarter-finals, losing to Leicester City.
In terms of the current squad, Cody Gakpo is the name to watch in attack. The winger has been linked to the likes of Manchester United and Arsenal, but, as of now, he hasn't moved. He starts on the left-hand side but likes to run at defenders and cut onto his right foot to make things happen.
Further back, Ibrahim Sangaré is a talented young midfielder. As noted in a Statsbomb tweet, he's the sort of player "who can do *everything*," and he's certainly someone to watch.
Arsenal vs. Bodø/Glimt
While most soccer fans have at least heard of PSV Eindhoven, Bodø/Glimt is a different story. The Norwegian club — they won the Eliteserien last season — isn't exactly a household name.
With all due respect to the club, Arsenal's trip to Norway isn't really about the opposing players. Instead, it's about the circumstances. Brodo is located in the Arctic circle, meaning the Gunners will have to take a longer flight than you might think. The match could also be played in chilly conditions, depending on where it falls in the schedule, and on an artificial pitch.
As you might expect, the Norwegian club has an impressive home record in European competition. Last season, for example, they won all three home Europa Conference group stage games, including a 6-1 victory over Roma, plus both home legs in the knock-out rounds.
Arsenal will have the edge in quality, but the challenges of visiting Bodø/Glimt shouldn't be overlooked.
Arsenal vs. Zurich
The final team in Group A is FC Zurich. Last season, they won the Swiss Super League, earning a place in the Champions League qualifying rounds. There, they lost to Quarabag, falling into the Europa League qualifiers, and beat Linfield and Hearts to reach the group stage.
Despite that relative continental success, Zurich has gotten off to a slow start in domestic competition. While anything can happen on a European night, that will make Arsenal fans feel a bit safer facing the Swiss club.
Europa League Group A prediction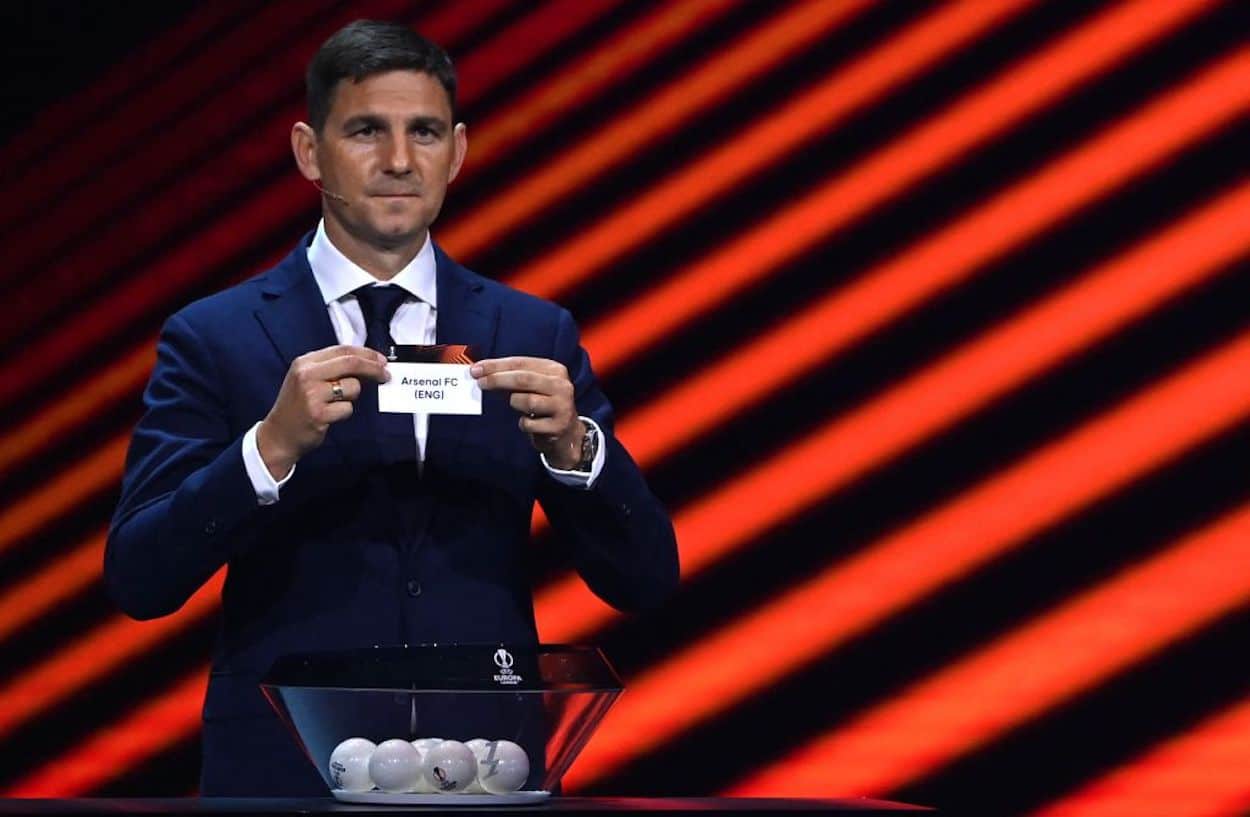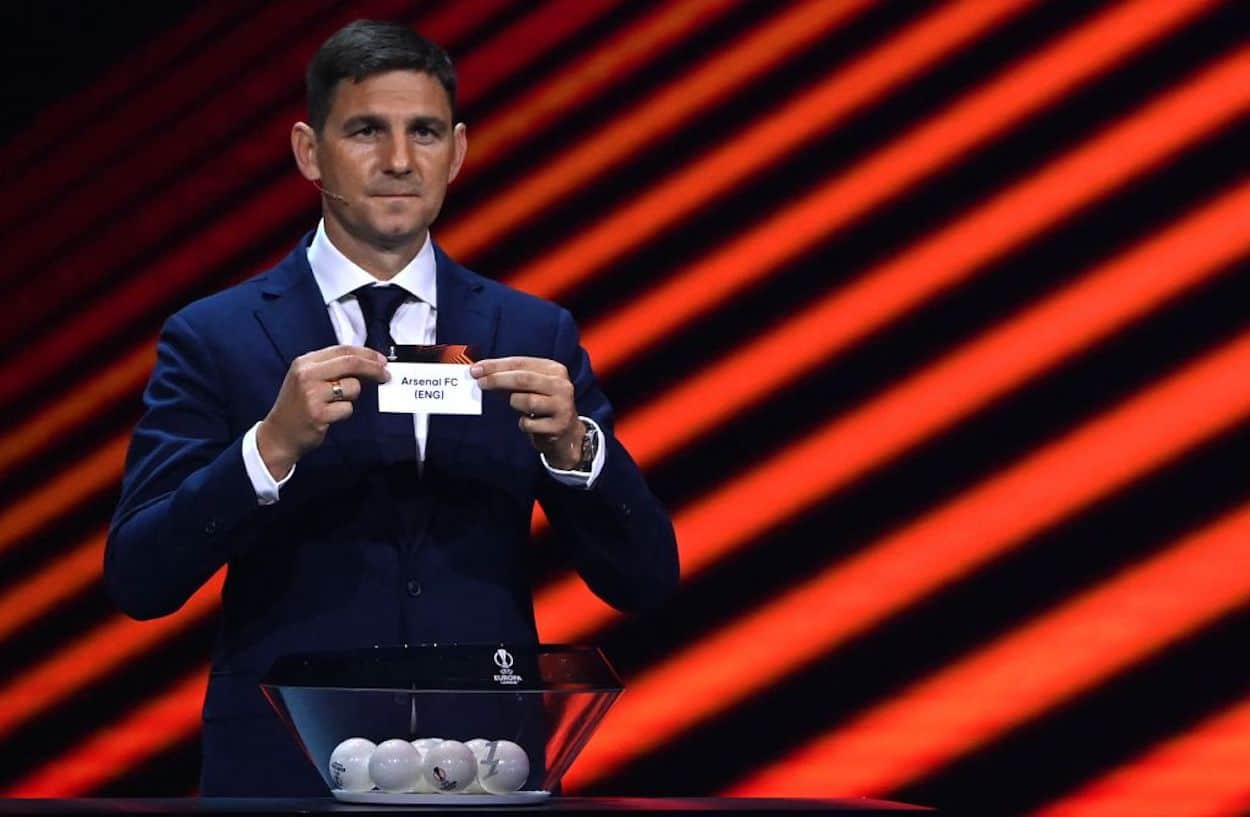 There's no need to artificially manufacture any suspense here. This group may be tougher than some of Arsenal's previous Europa League experiences, but the Gunners shouldn't have any issues earning the top spot. With that being said, though, it will be interesting to see how Mikel Arteta handles his squad. While there has to be some rotation, his specific choices — like who plays the Thomas Partey role, for example — will help us understand how he views some of the depth options.
PSV should be the second-place team, but don't sleep on Bodø/Glimt. Expect them to hang tough at home and cause a bit of drama before dropping into the Conference League. Zurich will then round out the group as little more than a potential spoiler.
Like Sportscasting on Facebook. Follow us on Twitter @sportscasting19 and subscribe to our YouTube channel.