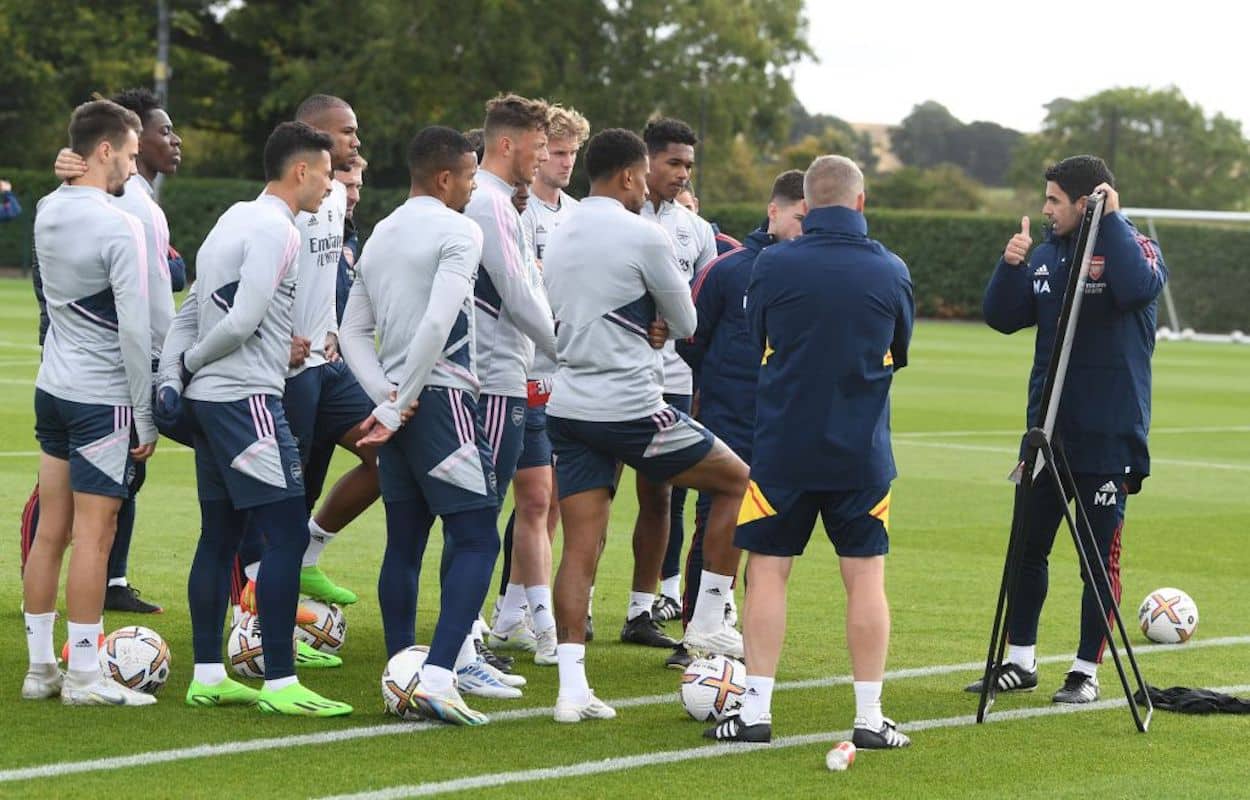 Arsenal News: The Gunners Just Received Some Positive Injury Updates Ahead of the North London Derby
While injuries are part of professional sports, no team wants to enter a big game without their best players available. Can Arsenal avoid that fate?
While the death of Queen Elizabeth II and the subsequent international break have interrupted the Premier League campaign, English soccer will return in a big way this weekend. The first match back is the North London Derby, pitting first-place Arsenal against third-place Tottenham. Both clubs will have something to prove, and that reality, combined with their impressive form, should add some extra juice to an already intense affair.
Injuries, however, can always provide an unexpected wrinkle. The best matchup in the world can turn into a damp squib if the key participants aren't able to play.
Thankfully for the Gunners, though, they've received some positive news about some of their injured stars. Given the way Mikel Arteta wants to play, that update could make all the difference.
Arsenal should have Kieran Tierney back for the North London Derby and are optimistic that Thomas Partey and Oleksandr Zinchenko can play
As any long-time Arsenal fan can tell you, the club hasn't always had the best luck with injuries. And while the Gunners would ideally have everyone fully fit for a big match with Spurs, their latest availability update is still pretty positive, all things considered.
Ahead of the international break, Martin Odegaard and Oleksandr Zinchenko were sidelined with injuries. While the midfielder played for Norway, suggesting that he's good to go for the derby, the Ukrainian didn't join up with his national team.
Elsewhere, Thomas Partey, Kieran Tierney, and Takehiro Tomiyasu withdrew from international duty during the break and returned to North London.
While that sounds bleak, things could be taking a turn for the better.
"Arsenal have received positive news on Kieran Tierney's fitness ahead of the North London Derby with Tottenham on Saturday and remain hopeful that Thomas Partey, Oleksandr Zinchenko, and Takehiro Tomiyasu could all be available," Kaya Kaynak reported for football.london.
"Tierney is set to be available for Saturday lunchtime's clash with Spurs. The Scot was brought home early as a precautionary measure after suffering a concussion in the match with Ireland, but should recover in time for the derby," he continued. "Partey, Zinchenko, and Tomiyasu meanwhile are all back in north London and being assessed ahead of the weekend. The Gunners will continue to monitor them over the coming days and football.london understands that they remain hopeful that all three could be involved for Tottenham."
Arsenal need some of those players to play, but the club could survive without all four in the lineup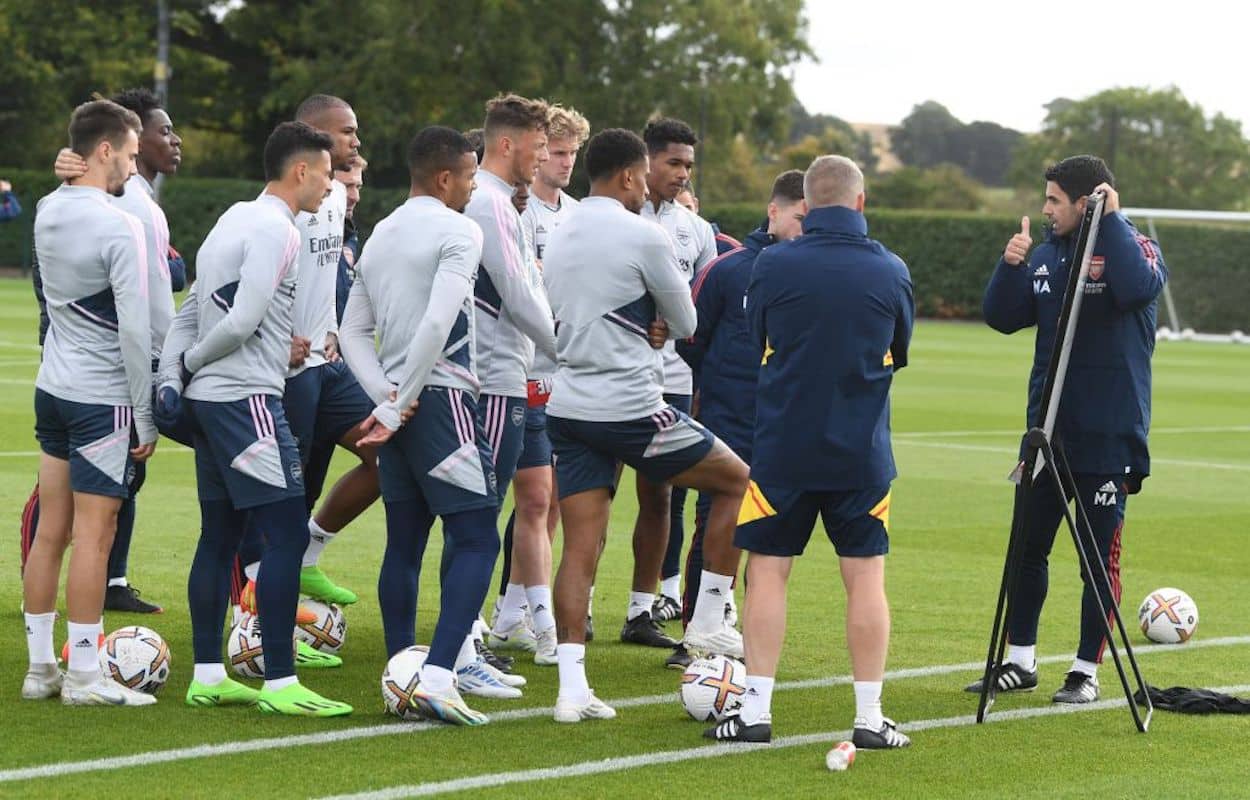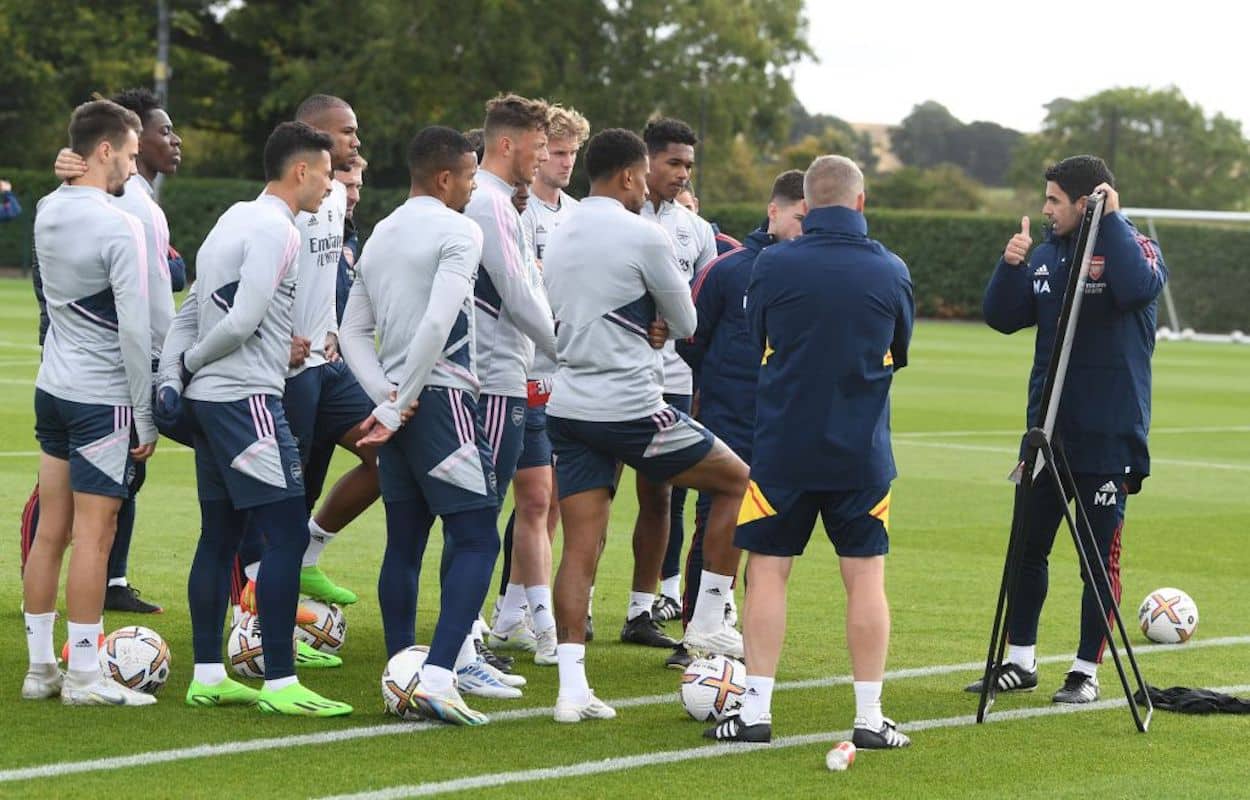 In the world of sports, you can never be sure of injury news until the official lineups are released. With that being said, though, Arsenal don't really need all of their absent players for Saturday. In practice, the Gunners will probably feel prepared for the North London Derby with a couple of key additions.
The most important player on the list is Thomas Partey. Due to the Ghanian's unique skill set — he's adept at beating the press and covering ground as a one-man holding midfield — he's the lynchpin that holds Arsenal's formation together. The Gunners are also without an ideal replacement at that position, making Partey the first name every fan will be looking for on Saturday morning.
It is worth noting, however, that Zinchenko could move into the midfield if he's fit. While the Ukrainian has primarily played as a left-back in England, he usually tucks inside and functions as a playmaker. He's also played centrally for his national team, providing further evidence that he could fill the role in a pinch.
If Zinchenko replaces Partey, though, then Arsenal will need to fill the left-back spot. That, in turn, would require either Tierney or Tomiyasu to be ready to play.
Injuries are never ideal, but it does seem like Mikel Arteta does have some options to play with. As long as he can pencil some combination of Partey, Zinchenko, Tierney, and Tomiyasu, the Gunners should be at pretty close to full strength.
Will that be enough for the derby? At this point, only time will tell.
Like Sportscasting on Facebook. Follow us on Twitter @sportscasting19 and subscribe to our YouTube channel.