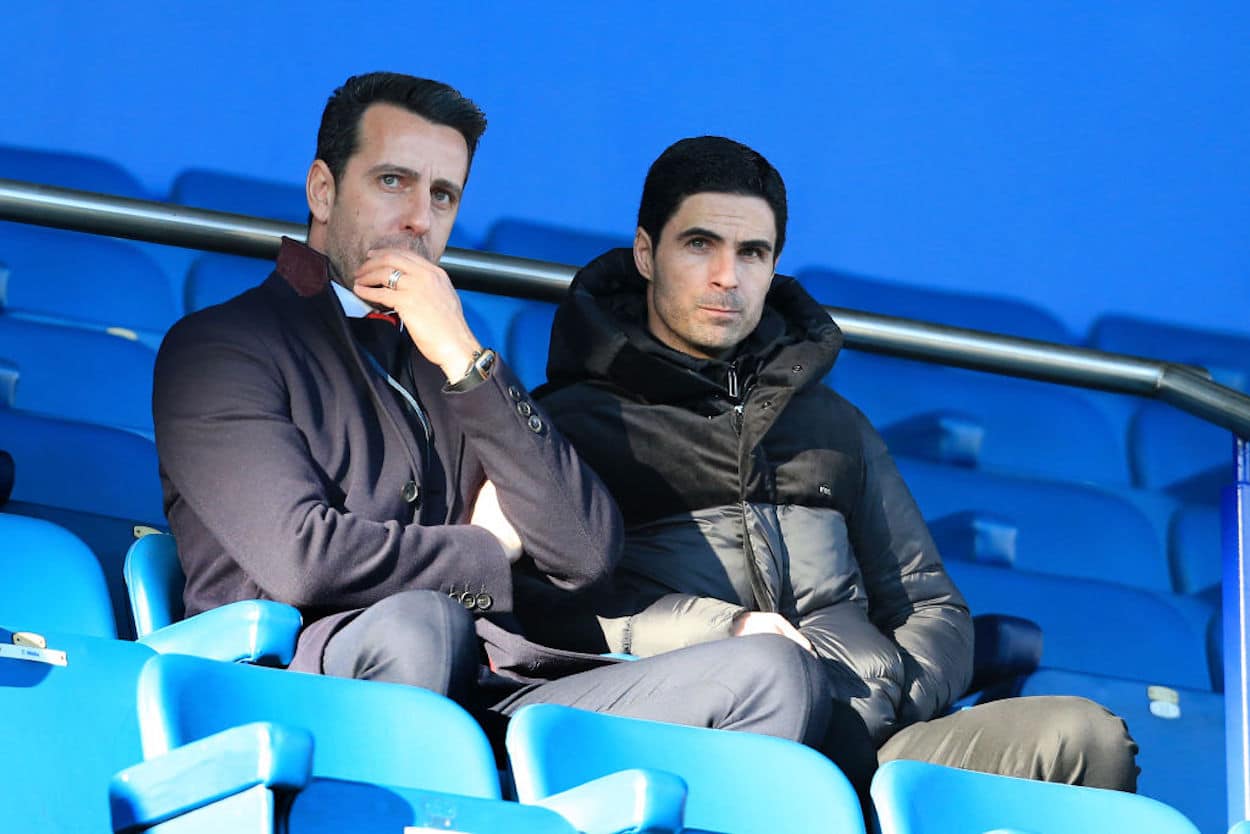 Arsenal Transfer News: The Gunners' Departures Aren't Profitable, but They Could Make Room for a Season-Changing Addition
Arsenal haven't been making much money from departing players, but they can't let perfect be the enemy of good during the transfer window.
While Arsenal have bought plenty of players during this summer's transfer window, that's only half of their business. Most soccer teams, even those who have seemingly limitless funding, need to sell players. Recouping some cash is ideal, but, if nothing else, outgoing business keeps the squad a reasonable size.
From afar, that's what it seems like the Gunners are currently working on. Although their outgoing transfers aren't bringing in any notable fees, that doesn't mean they're insignificant. If anything, those deals could clear the deck for Arsenal to make one final signing before the summer window slams shut.
Arsenal have moved the likes of Bernd Leno and Lucas Torreira, but the club isn't raking in massive transfer fees
At the start of every summer, you'll see soccer fans trying to build out a transfer budget and estimate how much money their favorite club can earn by selling unwanted players. Everyone knew who Arsenal wanted to sell, but, in terms of finances, the targets were a bit unrealistic.
So far, Alexandre Lacazette returned to France for free and both Matteo Guendouzi and Konstantinos Mavropanos made their loan deals permanent. Bernd Leno was sold to Fulham for a fee that will probably end up somewhere around £4 million, while Lucas Torreira has moved to Galatasaray for approximately £5 million.
Beyond those names (and plenty of loans that we won't include here), it seems like there are a couple more players who are currently sitting in the departure lounge. Pablo Mari seems bound to for Monza on loan with an obligation to buy if the club can stay in Serie A, while Runar Alex Runarsson seems bound for Turkey. It's unclear whether the Icelandic goalie will be leaving on a loan or a permeant deal, but his writing is firmly on the wall.
Although a few more players remain in limbo, like Reiss Nelson and Ainsley Maitland-Niles, they won't be sold for much, if anything at all. That means, barring any unforeseen audibles, Arsenal will finish the window with roughly $26.18m in outgoing sales, as per TransferMarkt.
Even without turning a profit, those transfers are an important part of Arsenal's summer business
From afar, it's easy to see those small transfer fees and wonder if selling a player for pennies on the dollar is even worth it. At this point in time, though, that's simply the reality that Arsenal has to contend with.
To put it mildly, the Gunners simply don't have the depth necessary to sell bit-part players for big money. While Edu and company are building out the roster in that regard, the pieces aren't there yet. Arsenal could sell someone like Bukayo Saka for big bucks, for example, but that would decimate the current squad and be a step backward. Until that reality changes, there really isn't an alternative beyond selling unwanted players at a discounted price.
With all of that being said, though, moving players on still serves a valuable purpose. The departures are a step toward keeping Arsenal's squad at a manageable size, and if you believe the word coming out of the club through the likes of David Orenstein, those moves are a prerequisite to buying another player.
While there are still some larger pennies that could drop — think someone like Nicolas Pepe, for example — things are moving in the right direction. The first team squad on Arsenal's official website currently clocks in at 28 players; if we remove Runarsson, Hector Bellerin, and Pablo Mari, from the equation, that leaves us with 25 names on the roster. That's still a bit on the larger side, especially since some of the names are unlikely to ever get off the bench, but it is closer to a reasonable number given Arsenal's European commitments.
In theory, clearing some space in the squad will allow the Gunners to make a move for someone like Youri Tielemans. While there's room to debate exactly how the Belgian fits into the squad, he'd undeniably provide some more talent and depth within Arsenal's midfield. Given how the 2021-22 campaign crumbled after Thomas Partey's injury, that sort of addition could be invaluable.
The same could be said for a winger, whether it's Yeremy Pino or someone else. Saka is an incredible talent, but the young winger has barely gotten a break since becoming a starter. While Mikel Arteta could get creative — Gabriel Jesus or Gabriel Martinelli could start from the right with some tweaks elsewhere — having a legitimate number two option on the right would only help the club.
Is buying out contracts and selling players at cut-rate prices the ideal way for Arsenal to do business? Obviously not. At this point in the project, however, the club still needs to rebuild its depth and raise the talent floor. If taking a loss on the likes of Bernd Leno and Lucas Torriera facilitates that, it's well worth the red ink on the ledger.
Like Sportscasting on Facebook. Follow us on Twitter @sportscasting19 and subscribe to our YouTube channel.