Arsenal Transfer Rumors: Federico Chiesa Is a Risk, Even If He Comes at a Cut-Rate Price
While soccer's January transfer window is inching closer and closer toward its conclusion, the rumors continue to fly. Many of those feature Arsenal, and with good reason. The Gunners have money to spend and are sitting atop the Premier League. If there was ever a time to push the boat out and bring in some reinforcements, it's now. It's in that context that Federico Chiesa has been linked with a move to North London.
And while Juventus' situation — we'll get to that shortly — means that the Gunners could potentially get a deal done at a cut-rate price, that doesn't mean it's the perfect situation. In fact, a potential Federico Chiesa transfer would still have to come with some red flags.
Let's consider the pros and cons.
Juventus have been docked points, which could push players like Federico Chiesa out the door
Traditionally, Juventus have been one of the giants in Italian football. Recently, though, they've been knocked down a peg.
As laid out by The Guardian, the Turin club has been docked 15 points as a penalty for false accounting. While we don't need to get into the nuts and bolts of what happened, the implications are clear: Juve now sit in the middle of the Serie A pack. Forget about playing in the Champions League; it looks unlikely that they'll have any European football at all next year.
When you combine that lack of revenue with the tenuous financial situation of clubs outside of England's top flight, it's possible that Juventus will have to sell some players. One of those, it seems, could be Federico Chiesa.
Football.London cited a rumor from Calcio Mercato, linking the winger to Arsenal. Mikel Arteta is theoretically interested in the player, and if we take the report as accurate, the asking price could clock in at roughly €20 million.
Even at that price, an Arsenal transfer for Chiesa still comes with some risks
If the Chiesa transfer rumor is to be believed — which isn't a given, especially when the gossip is emerging from Italy — spending somewhere around €20 million on a 25-year-old with plenty of appearances for the Italian national team seems like a pretty good deal. There's more to business, however, than the price. Those other factors could give Arsenal pause.
The biggest red flag for the Gunners' brass is simply the winger's ability to make an impact. Chiesa injured his ACL in early 2022, and while he has returned to the pitch, the Italian still doesn't have a great deal of time in his legs. Thus far, he's played 212 minutes across six league appearances for Juventus during the 2022-23 campaign.
In that context, it's fair to wonder how much of an impact he'll be able to make for Arsenal in the short term. While there's something to be said for depth — at this point, Champions League football appears to be back on the menu for next season — purchases also have to be viewed through the current context. With a chance to win the Premier League title, a few extra goals could make all the difference. Is someone who has barely played in the last 12 months going to be able to provide that boost?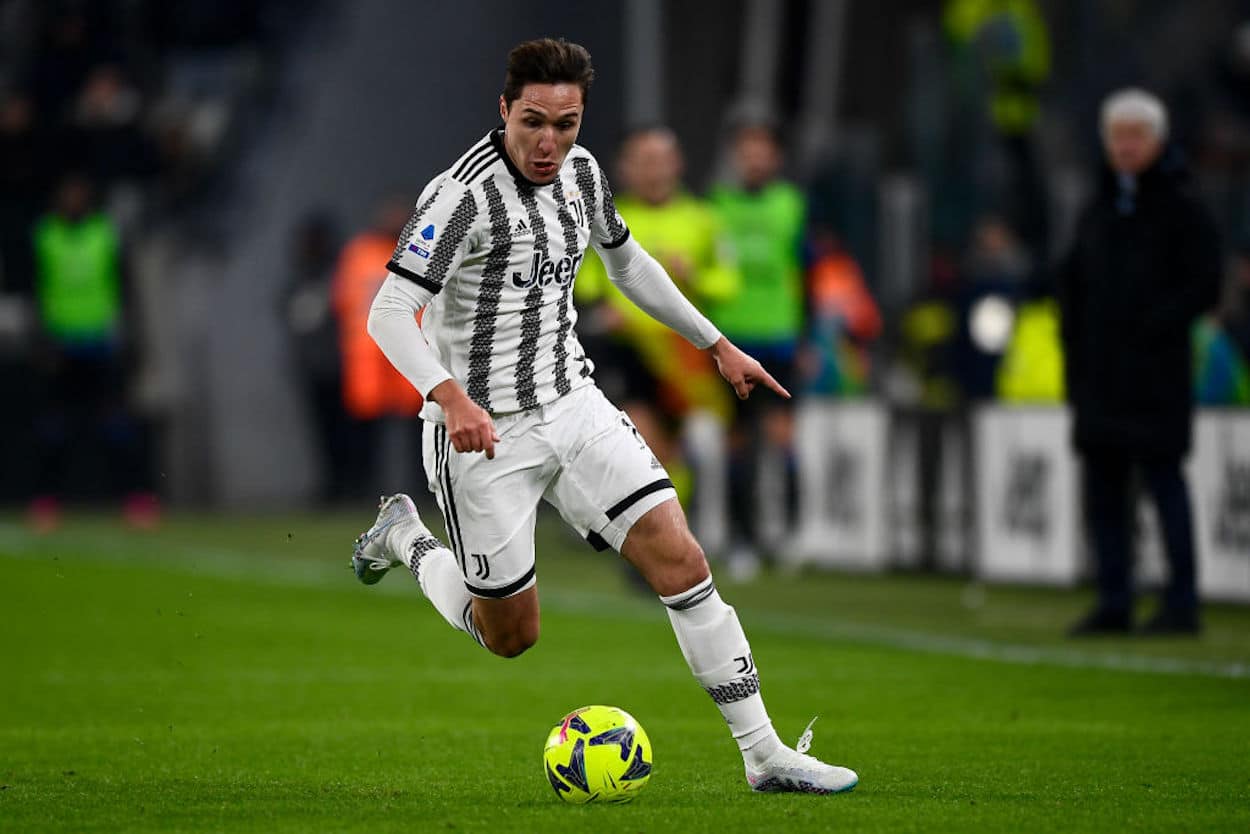 Beyond that, there are two additional factors to consider. First, for all of his talent, Chiesa has never been a prolific scorer. Numerically, his high-water mark came in 2018-19 when he potted 12 goals in all competitions. The following season, he found the back of the net fewer times but posted a career-high 12.2 expected goals. Given his injury issues and the (hypothetical) transition from Italy to England, it's fair to wonder how much the winger would offer.
In a similar vein, FBref pegs Chiesa's salary at roughly €178,000 per week. That would make him Arsenal's third-highest earner, even without the raise that a new contract would theoretically bring. Not only could that potentially affect Arsenal's wage structure, especially at a time when they're trying to sign some crucial players to extensions, but there's the question of value for money. Even if the transfer fee is a bargain, do you want to pay €200,000 for someone who's potentially unreliable?
With all of that being said, though, squad-building is a balancing act. Perhaps Mikel Arteta and Edu are willing to roll the dice on Chiesa. He is, after all, a talented player who fits Arsenal's current mold of bringing in young, versatile targets who can raise the club's collective level.
I wouldn't hold my breath, but at this point, all we can do is wait and see how the rest of January plays out.