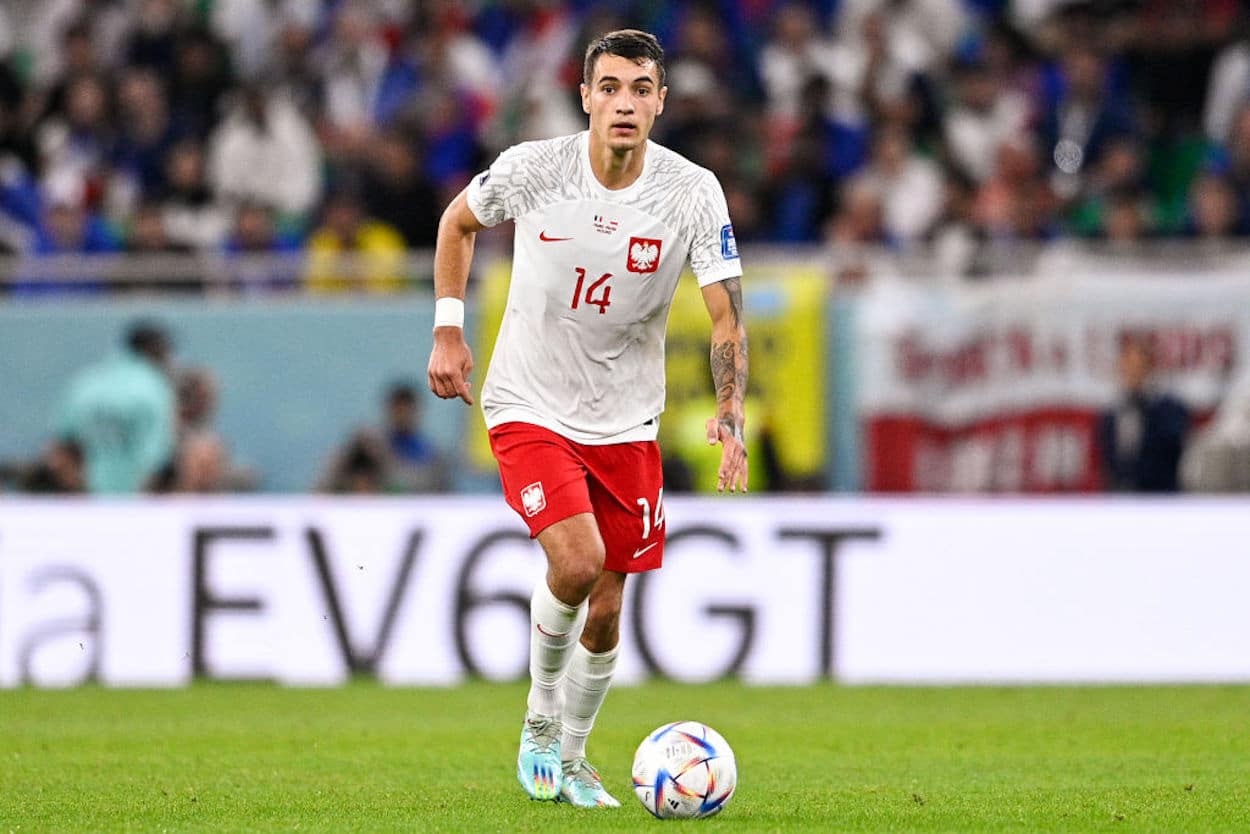 Arsenal Transfers: Who Is Jakub Kiwior, the Gunners' Potential New Signing?
While Jakub Kiwior might not be a household name, he seems destined to join Arsenal. Let's break the Polish defender down and see what he brings to the table.
After spending the first two weeks of soccer's January transfer window, Arsenal have suddenly sprung into action. Leandro Trossard will be joining Mikel Arteta's squad, and on January 20, news broke of another potential signing. According to Fabrizio Romano, the Gunners could also be landing Jakub Kiwior.
While Trossard was a relatively familiar name — he's been around the block in the Premier League — Kiwior is a bit more random. It's quite possible that the Romano tweet was the first time that many Gooners even heard his name.
So who is the man at the heart of the newest Arsenal transfer rumor? Let's break it down.
Arsenal suddenly on seem on the verge of landing Jakub Kiwior
In modern football, it's hard to keep a transfer truly under wraps. Even if news doesn't properly break, there's enough speculation and chatter on social media that you'll usually hear a few speculative whispers before things get serious. That wasn't the case with Arsenal's latest (potential) deal, though.
On Friday, January 20, Fabrizio Romano fired off a bolt from the blue. If we take him at his word, the Gunners are rather far along in the process of landing another player.
"Arsenal are closing in on deal to sign Polish centre back Jakub Kiwior from Spezia, here we go soon! Fee in excess of €20m, medical tests could take place this week," he wrote. #AFC Deal very advanced, as per [Polish reporter Tomasz Włodarczyk] — all parties hope to get it sealed soon."
If you click over to Włodarczyk's Twitter feed, he provides a bit more context.
"Excl. News: As mentioned earlier," he explained. "Jakub Kiwior to Arsenal. Almost DONE. Papers circulating. 5.5 year deal. 25 million euros."
Who is Jakub Kiwior, and how does he fit into Arsenal's plans?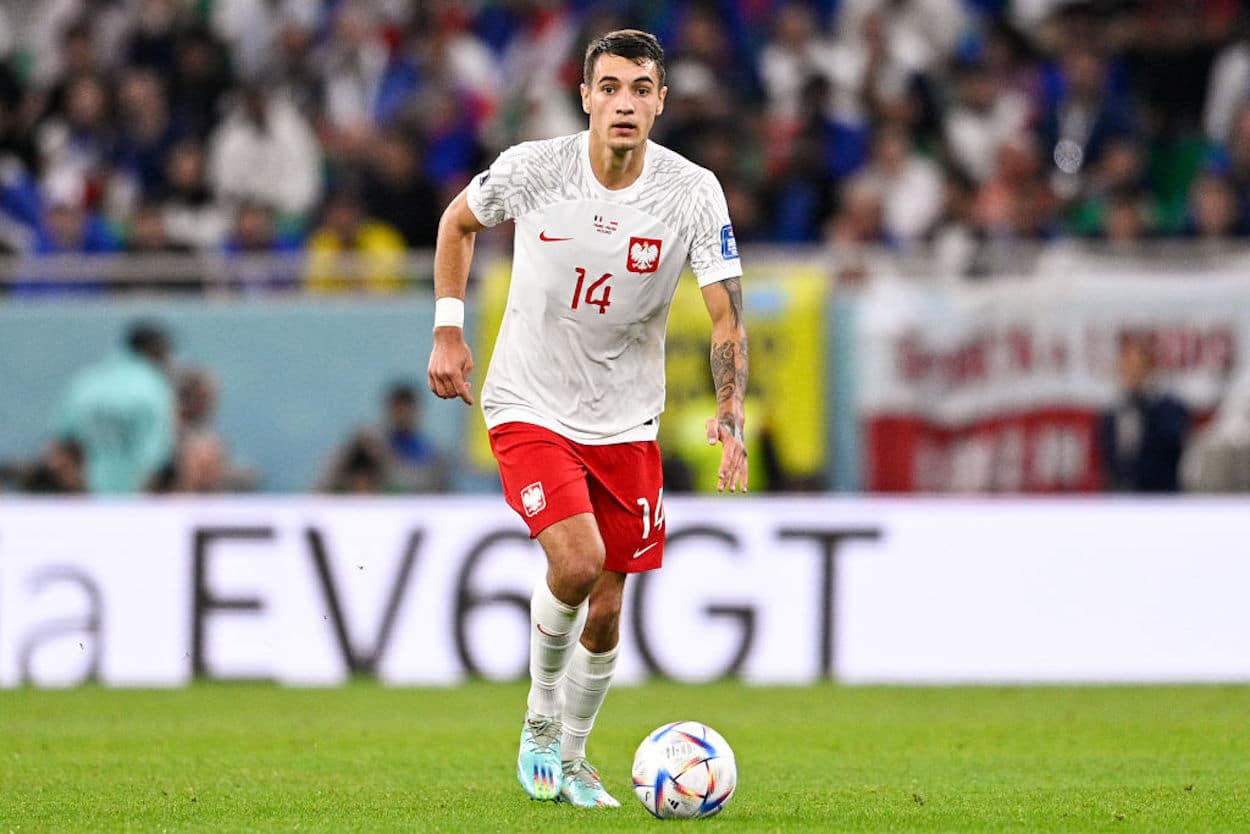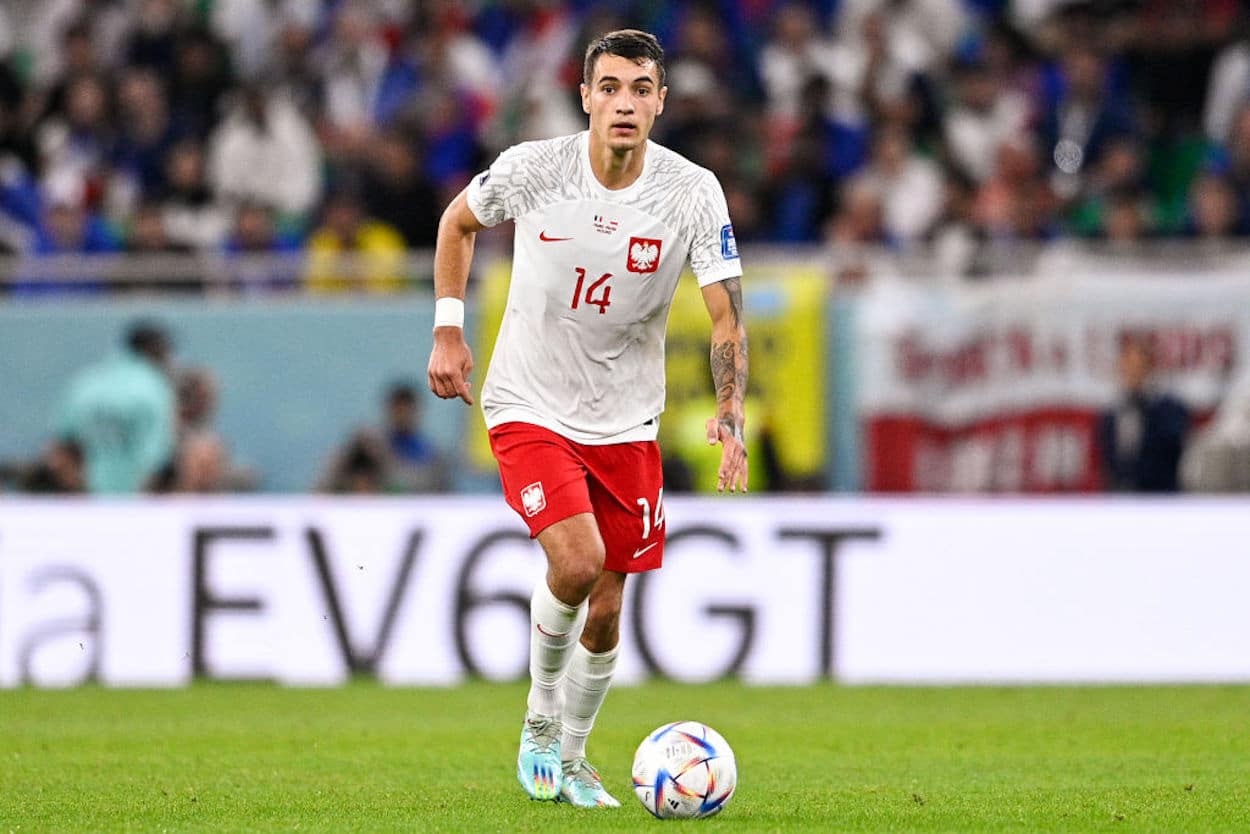 While sudden news of a transfer may be exciting, the deal is only the first piece of the puzzle. Ultimately, the player has to fit into the squad and actually make a difference. So how will Jakub Kiwior do that at Arsenal?
Let's get the basics out of the way first. Kiwior is 22 years old. There's some disagreement over his height — TransferMarkt says he's 6-foot-2, but FBref lists him at 5-foot-11 — but we know that he primarily plays center back for Spezia, although he'll occasionally step into the midfield. He's broken into the Polish national team, taking part in the 2022 World Cup, and, perhaps most importantly for Mikel Arteta, he's left-footed.
While I'm not going to sit here and pretend I've seen countless hours of Kiwior's work, I did watch Poland rather intently during the World Cup. In Qatar, he played alongside Kamil Glik as the more athletic and progressive of the Pole's defensive duo. His long passes also appeared to be passes, rather than hopeful punts toward Robert Lewandowski; the same couldn't be said for other players in the team.
When you look at Kiwior's FBref charts, though, things get a bit strange. He profiles well in some attacking metrics, like dribbles completed and expected assisted goals, but does have good numbers in terms of completed passes, progressive passes, or passing accuracy. Without in-depth knowledge of what Spezia is trying to do — again, I'm not going to pretend I'm watching the bottom quarter of Serie A regularly — it's tough to draw a legitimate conclusion, but it seems like there is some sort of unique skillset there. If nothing else, the numbers suggest that Kiwior wants to get on the ball, even if he's not doing it in the most effective way.
When it comes to Arsenal, it's reasonable to assume that the Pole will slot in as the second-choice left-sided center back. Rob Holding has been filling that role, but his limited pace and on-ball abilities aren't ideal for the new and improved Arsenal. Expect Kiwior to grow into that role as a rotational option, allowing Takehiro Tomiyasu to cover both the left-back and right-back positions.
Adding depth might not be exciting, but it's a key part of Arsenal growing into a top-notch team
Taken in isolation, the sudden links to Jakub Kiwior might seem a bit underwhelming. Leandro Trossard might not be a world-beater, but it's clear how he'll help the Gunners right now. The Polish defender, however, seems much less urgent. The Gabriel-William Saliba pairing has been a key part of Arsenal's success this season. You aren't going to break that up for a relatively unknown acquisition.
While that may be true, it overlooks a key part of the equation: building out a full squad. If Arsenal are going to be a genuinely good team again, which it seems like they are, you need to have depth. The best clubs push as far as they can into all four competitions, and it's impossible to do that if you only have 11 trusted starters.
At the risk of tempting fate, Arsenal look like they'll be playing Champions League football next year. When that happens, you can't have the same 11 playing those matches in the week and Premier League matches in the weekend. There will have to be some sort of rotation, even if the key components remain the same. You can't play a bunch of kids like in the Europa League group stages; there has to be a base level of talent that takes the pitch every time. Players like Kiwior and, to a lesser extent, Trossard help reach that baseline.
Is that to say the young Pole is going to throw on an Arsenal shirt and lock down someone like Kylian Mbappe? No, but by the time next season rolls around, he'll hopefully be prepared to play an easier group-stage match or give Gabriel a weekend off against a team at the bottom of the Premier League.
So, while Jakub Kiwior might not be the sort of player who Arsenal fans expected to sign in January, his arrival does suggest that Arteta and Edu are further laying the groundwork for a bright future. Based on the way the project has unfolded thus far, they've certainly earned that sort of trust.