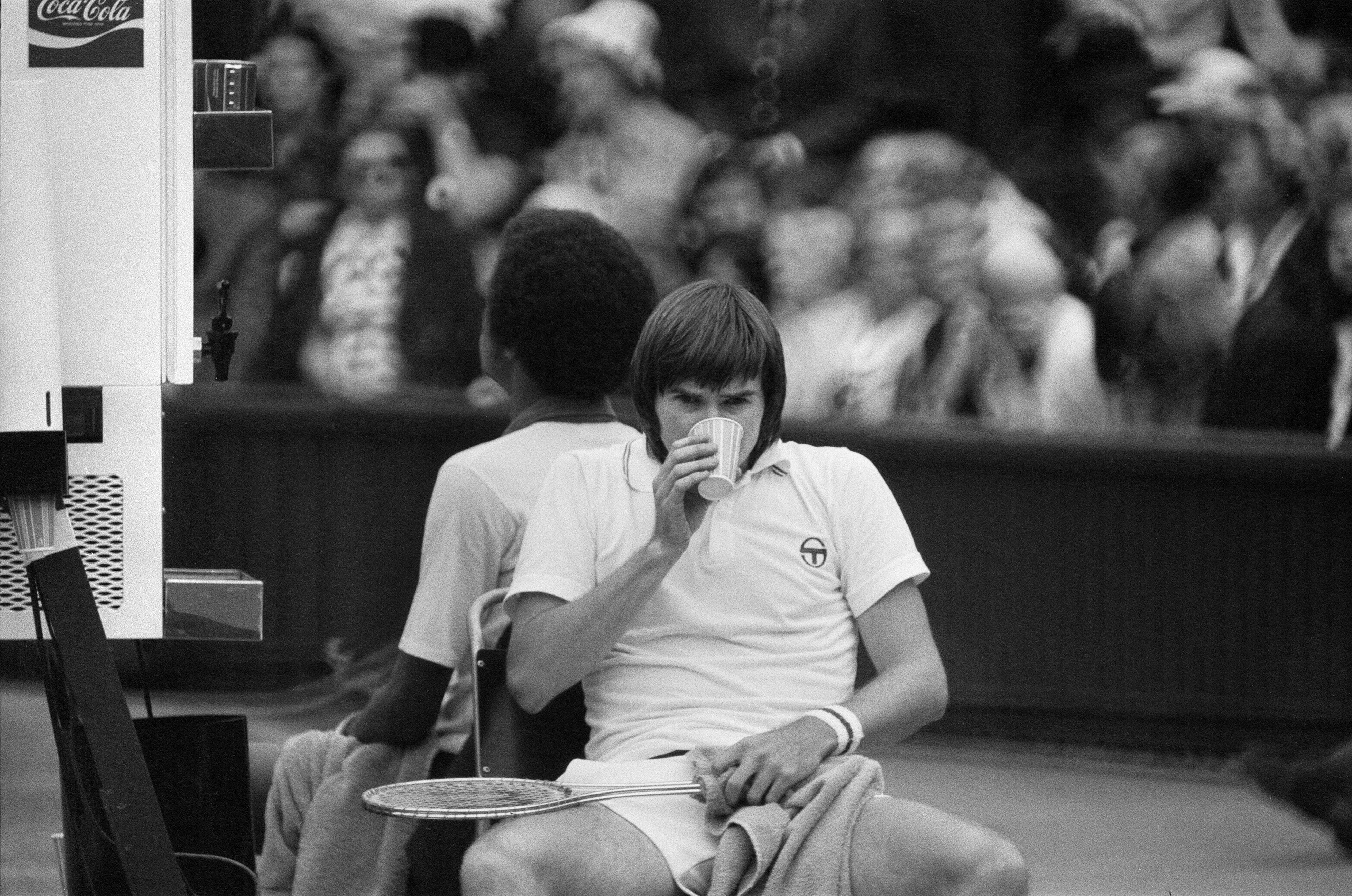 Arthur Ashe and Jimmy Connors' Rivalry Ended With a $3 Million Lawsuit and Wimbledon Faceoff
Arthur Ashe and Jimmy Connors' feud culminated with a historic showdown in the Wimbledon finals in 1975 -- and with a lawsuit.
Arthur Ashe and Jimmy Connors are two of the greatest men's tennis players ever. Connors was a generational talent while Ashe combined athleticism and social activism, inspiring modern athletes like Colin Kaepernick to do the same. While the two shared an incredible talent for tennis, they were divided in their personal lives.
Ashe and Connors feuded for a time in the '70s. The feud culminated with a historic showdown in the Wimbledon finals in 1975 — and with a lawsuit. Here's the story of Ashe and Connors' legendary rivalry.
Arthur Ashe and Jimmy Connors pre-rivalry
According to WBUR, Ashe and Connors' rivalry began as a result of comments made regarding Connors' refusal to play in the 1975 Davis Cup. Ashe took a lot of pride in representing his country in the Davis Cup and felt his peers should also view it as an honor.
In 1974, the Association of Tennis Professionals elected Ashe as their new leader. This essentially functioned as a union for men's tennis players. Not every player chose to join, including Connors, who instead opted to play as a member of the upstart World Team Tennis Organization. 
WTT later filed a suit against the ATP for seemingly restricting WTT players from its events. Angry at Connors being part of this, Ashe penned a letter in which he harshly criticized Connors. Among other things, he called Connors "unpatriotic." Connors then filed another lawsuit, against Ashe specifically, for libel. 
The 1975 Wimbledon showdown between Arthur Ashe and Jimmy Connors
In 1975, Connors and Ashe squared off in the men's tennis finals of Wimbledon. Ashe had never won at the prestigious tournament before, and he knew that at the age of 32 his opportunities from there on out would be few and far between. His biggest obstacle was Connors, nine years younger than him and in the prime of his tennis career. Connors had won the Australian Open, U.S. Open, and Wimbledon in the previous year. Quite simply, he was at the height of his powers. 
Both men breezed past the opposite ends of the tournament bracket to qualify for the final. It was significant for a couple of reasons. One was that Ashe winning would make him the first Black man to take home the victory at Wimbledon. The second was that Connors' aforementioned lawsuit was still ongoing — it had not yet been resolved. 
Ashe won the match by not attempting to outhit the powerful Connors. Instead, he went with a much more reserved style that contrasted well with the heavy favorite. 
The aftermath of the Ashe-Connors Wimbledon match and lawsuit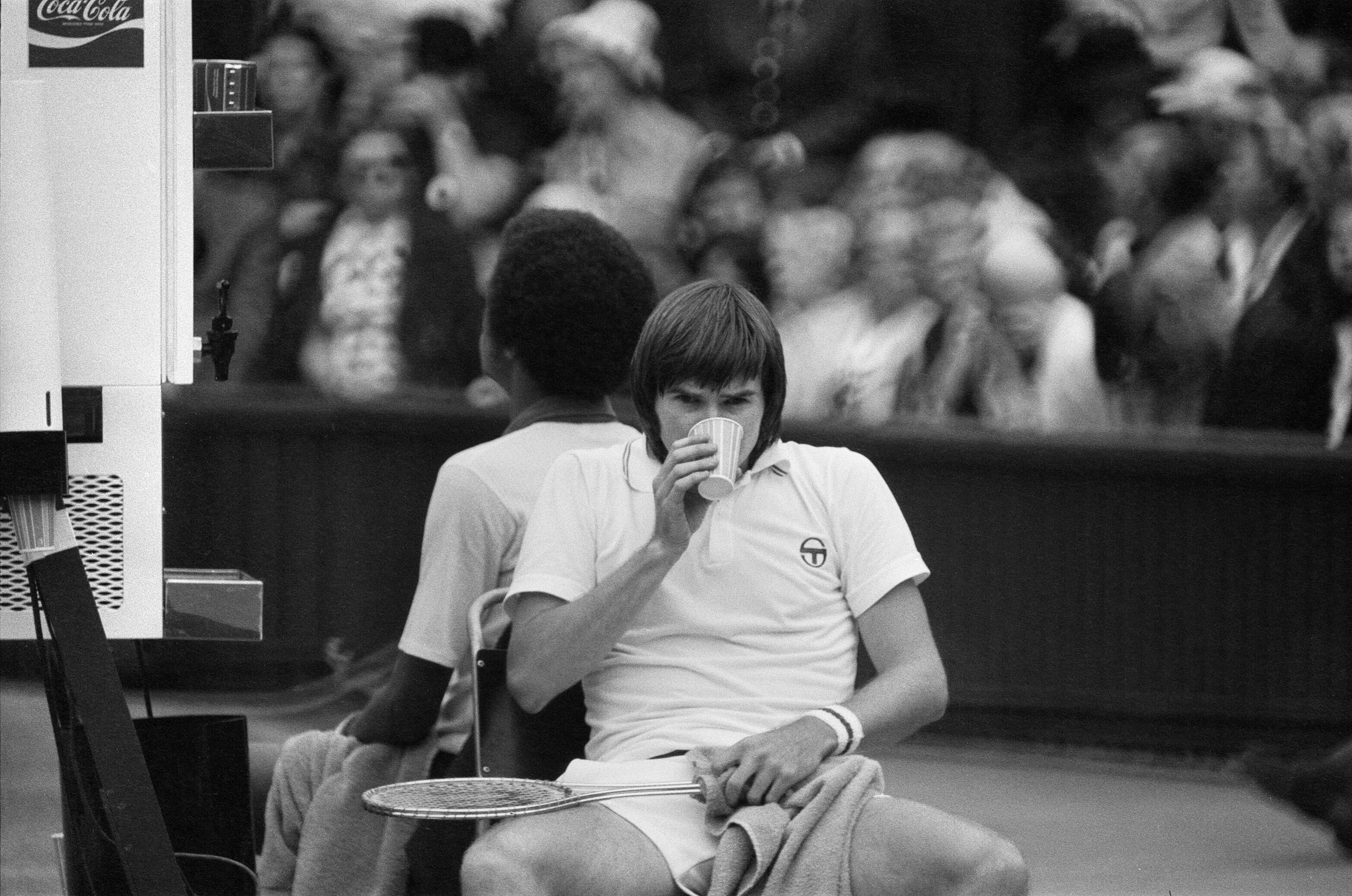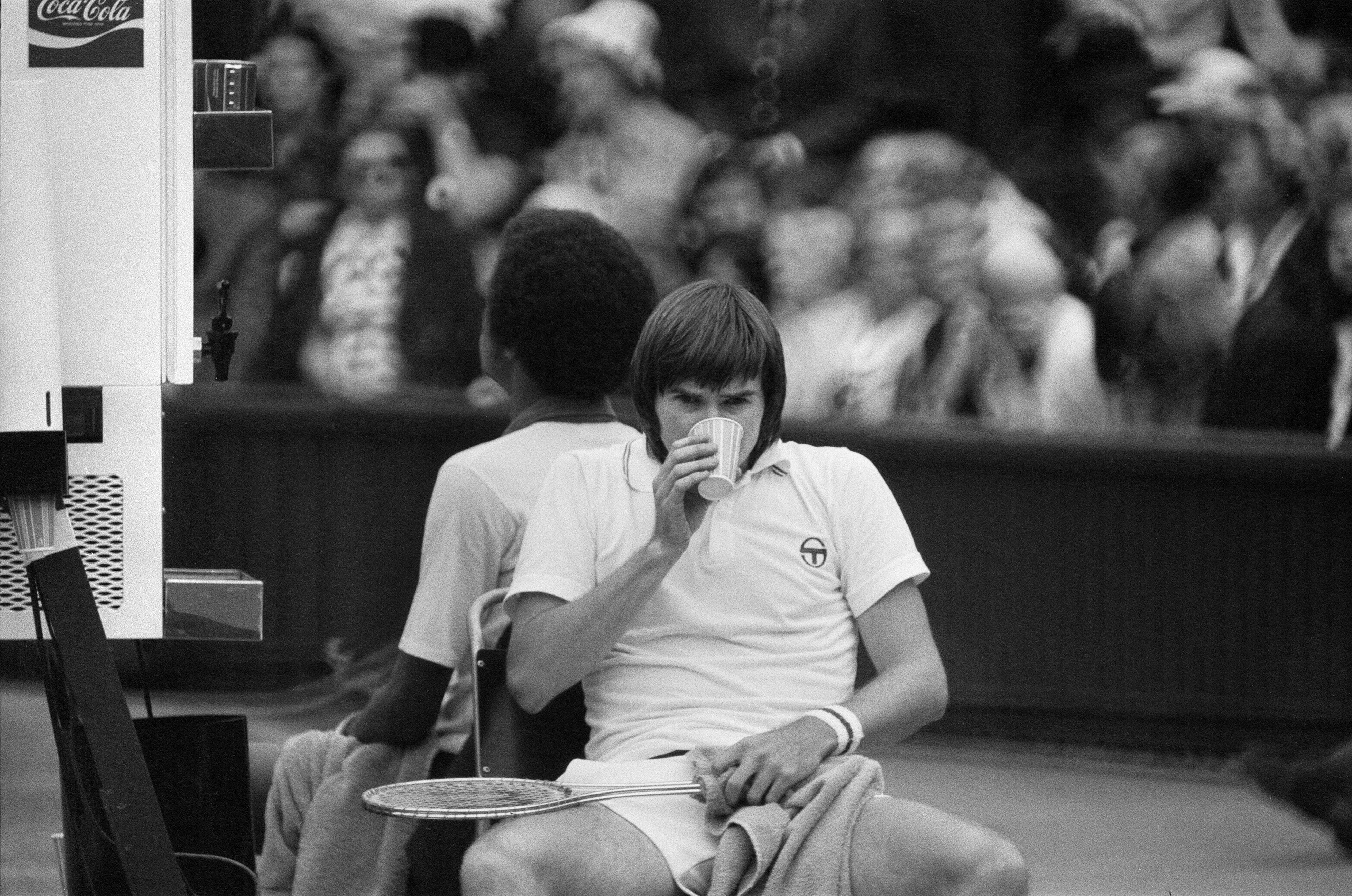 Following the match, Ashe had some more pointed comments for Connors. While Ashe was usually a rather soft-spoken individual, he couldn't help himself due to the pending lawsuits Connors had filed against him. He claimed that Connors choked.
If one were looking for sportsmanship from the other side, however, there was none to be found in the immediate aftermath. Connors said he'd only attend the annual Wimbledon ball if he could dance the traditional first dance. That honor is usually reserved for the winner. 
A few days later, Ashe softened his stance on Connors, referring to him as a "nice guy" and also lauding him as the best player in men's tennis. Connors responded in kind, dropping his lawsuit.
While Ashe's initial comments seemed somewhat strong, he eventually eased up on Connors in the name of professionalism. In later years, according to USA Today, Connors spoke poorly of Ashe in his autobiography. Connors noted that it annoyed him when Ashe showed up to their Wimbledon match wearing the Davis Cup jacket. 
There's no evidence that Ashe's nicer comments directly caused Connors to drop the suit, but Ashe's comments combined with Connors generally coming to his senses probably contributed.