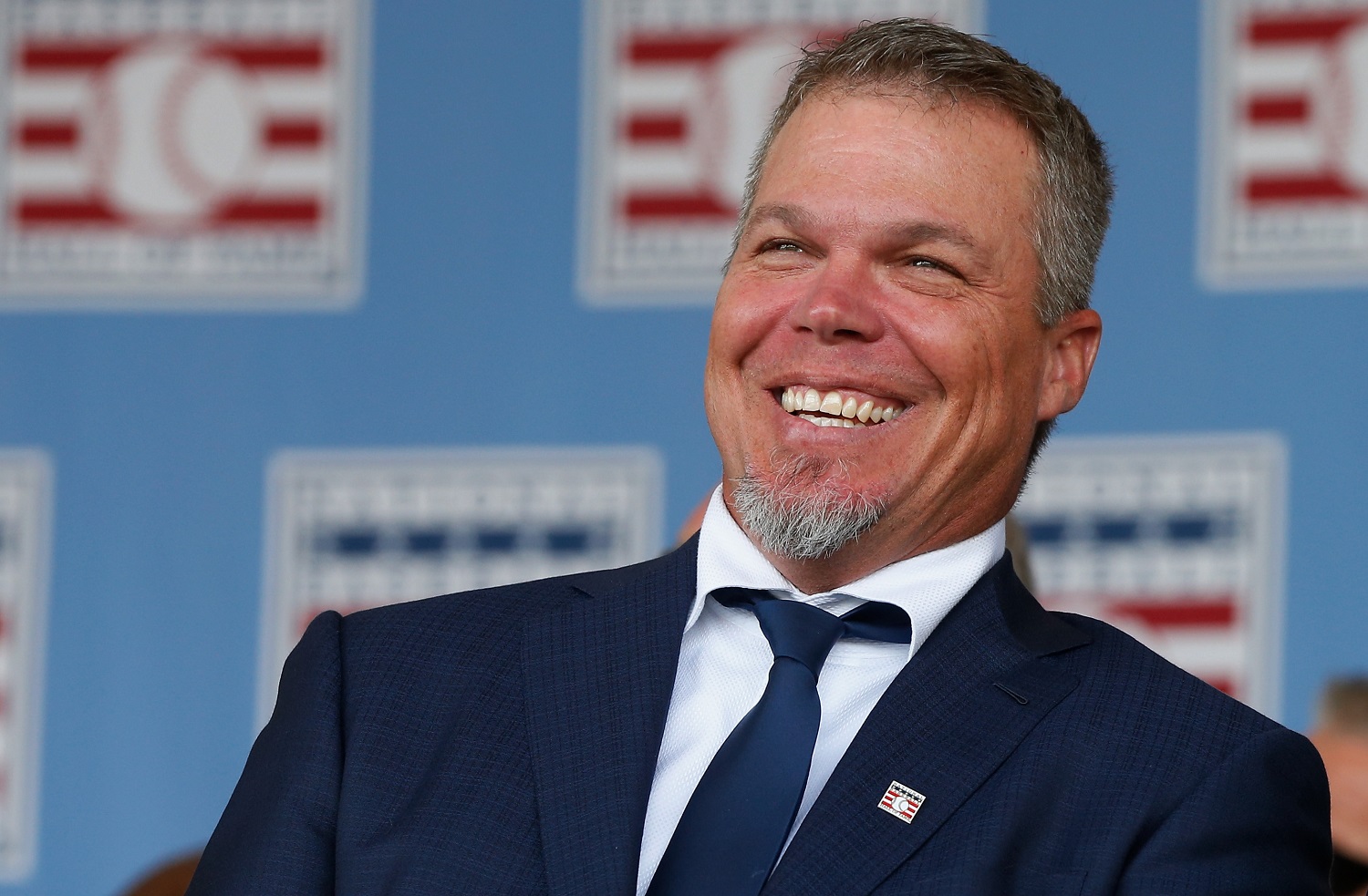 Atlanta Braves Hall of Famer Chipper Jones Has a Huge Net Worth
A look at the life, career, and net worth of Atlanta Braves legend and Hall of Famer Chipper Jones.
Over the course of 19 MLB seasons, Chipper Jones became one of the greatest players in Atlanta Braves history, which is certainly saying something given the amount of talent that franchise has had over the years.
Jones accomplished just about everything there is to accomplish in the game of baseball and made a ton of money doing it. He was a World Series champion, won an MVP, made numerous All-Star Game appearances, had his number retired, and was inducted into the Hall of Fame in his first year on the ballot. That's quite a career.
With his playing days behind him, Chipper Jones has remained a part of the game and now works as a broadcast analyst for ESPN as he continues to add to his already-massive net worth.
Chipper Jones was the No. 1 overall pick in the 1990 MLB draft
What some may not realize about Chipper Jones is that he was an amazing pitcher before fully committing to just being an infielder. As a freshman in high school, he pitched a one-hitter at Taylor High in Pierson, Florida, before enrolling at The Bolles School, a private institution in Jacksonville.
In his sophomore season, he had a 6-3 record as a pitcher with a 1.87 ERA and also hit .391 with seven home runs. In his junior year, he earned First Team All-State honors with an 11-1 record with a 0.81 ERA and then was 7-3 in his senior season with a 1.00 ERA while hitting .488. He won numerous Player of the Year honors and was taken with the No. 1 overall pick in the 1990 MLB draft by the Atlanta Braves.
He had an amazing career with the Atlanta Braves
Chipper Jones quickly rose through the Braves' minor-league system and was the youngest player in the big leagues when he made his MLB debut in 1993. An injury cost him the entire 1994 season but he came back strong in 1995 and finished second in the NL Rookie of the Year vote, finishing the year with a .265 average, 23 home runs, and 86 runs batted in while helping Atlanta to a World Series title.
He earned his first trip to the MLB All-Star Game in 1996, the first of eight trips he'd make to the Midsummer Classic in his career. He was named National League MVP in 1999 after an amazing year in which he hit .319 with 45 home runs, 110 runs batted in, 41 doubles, 126 walks, 116 runs scored, and 25 stolen bases.
Chipper Jones continued his stellar play and became the Braves' all-time leader in hits and RBI in 2006. In 2007, he became Atlanta's all-time home runs leader and won the batting title in 2008, hitting a career-high .364. In 2011, he recorded career hit number 2,500 and retired following the 2012 season.
He finished his career as one of just two men in history to average .300 from both sides of the plate and also joined Mickey Mantle as one of just two switch-hitters to finish a career with an on-base percentage of .400 or more (.401), a slugging percentage of .500 or more (.529), and 400 home runs or more (468).
His No. 10 was retired by the Braves in 2013 and in his first year on the Hall of Fame ballot, Chipper Jones took his rightful place in Cooperstown in 2018.
How much is Chipper Jones worth?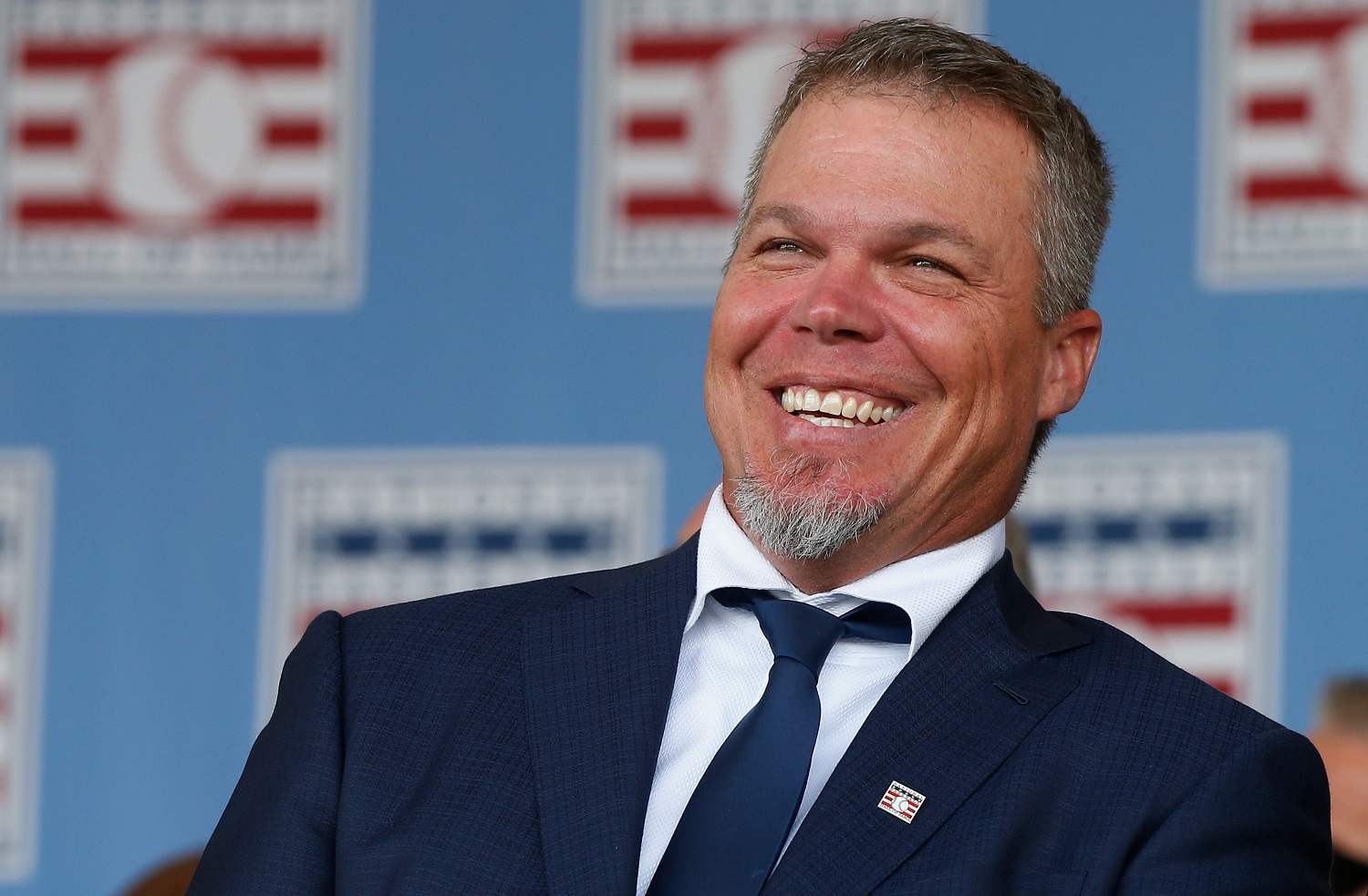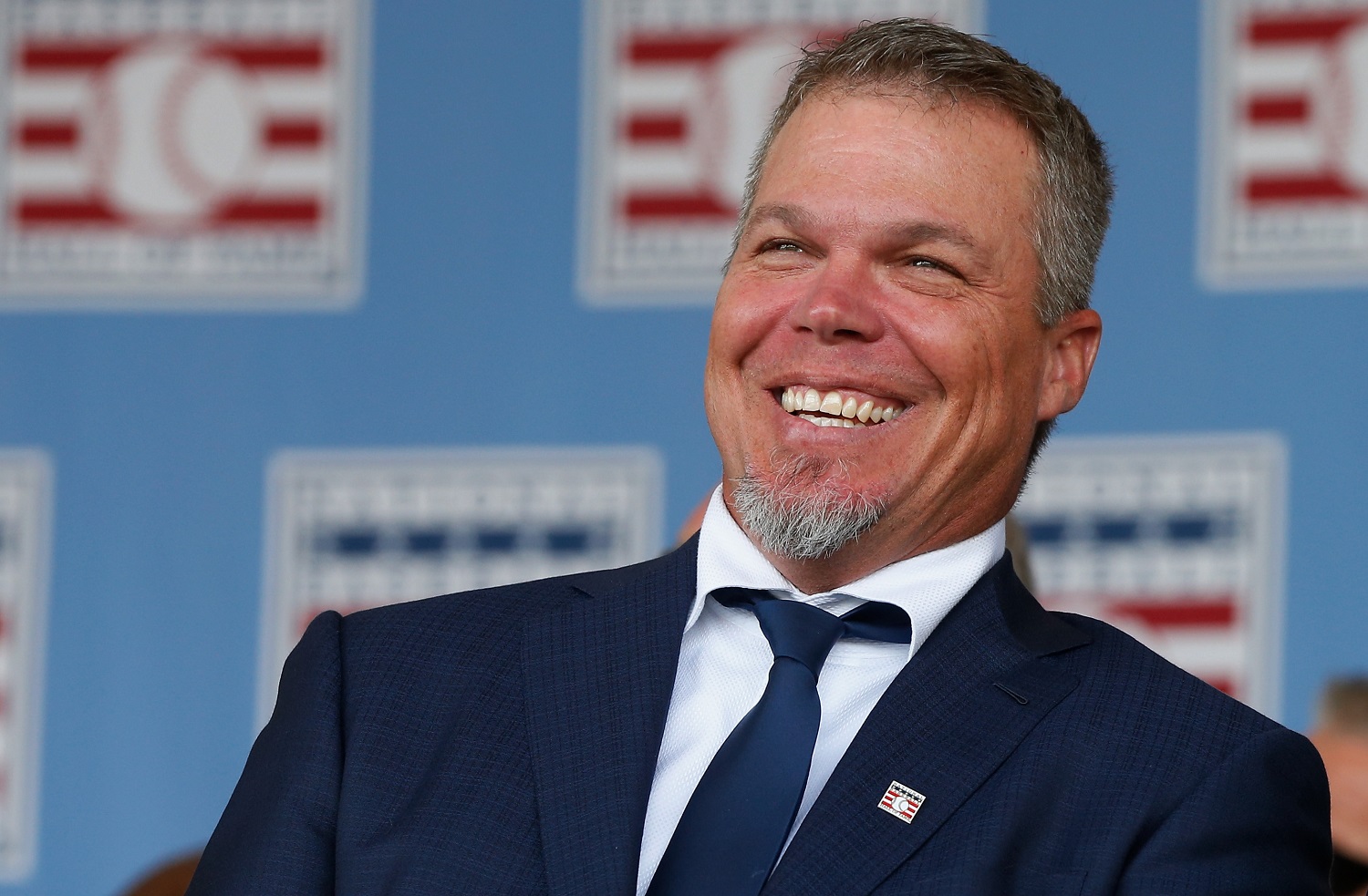 According to Celebrity Net Worth, Chipper Jones has a net worth of $110 million. As mentioned, he currently works as a broadcast analyst for ESPN, a role which he just started this season.