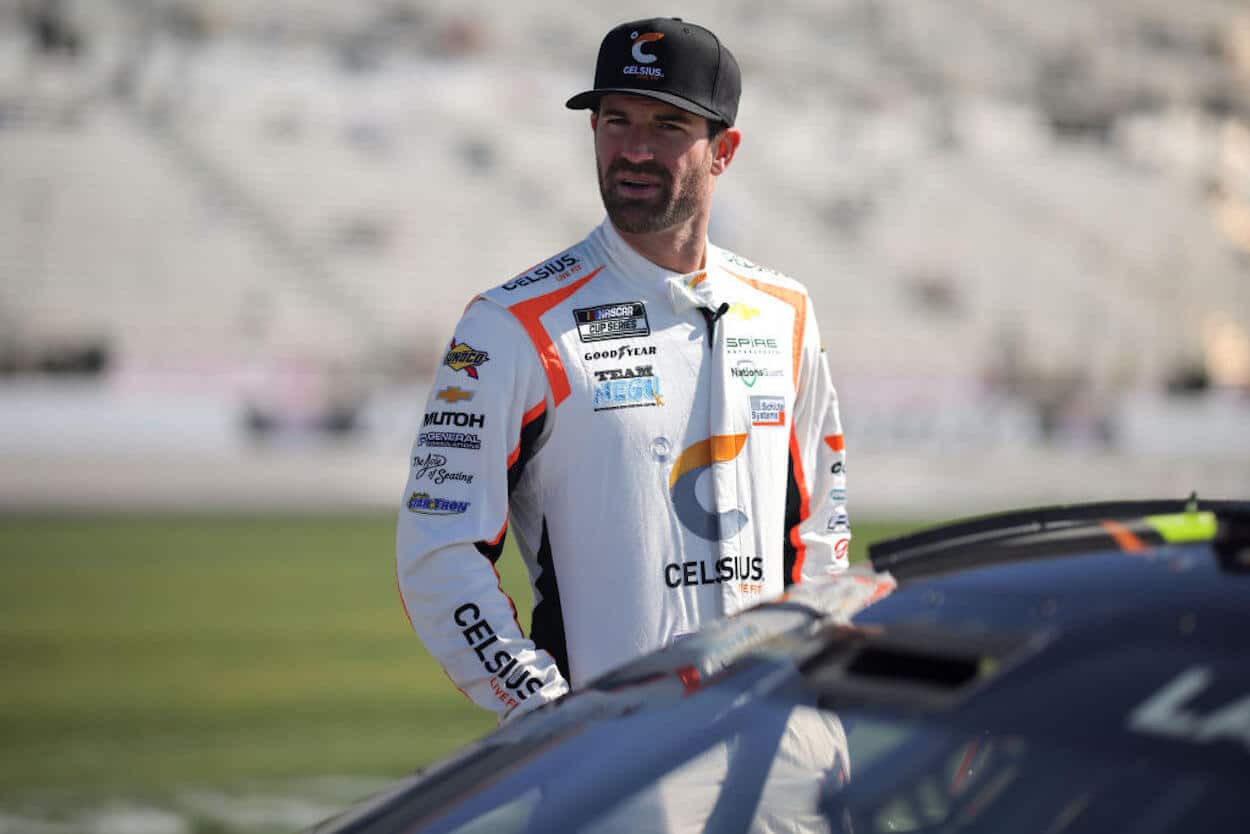 Atlanta Motor Speedway Might Yet Save Corey LaJoie From What Looks Like a Dead-End Career
If Cody LaJoie is looking to change the course of his career and prove that he can be an elite driver, Atlanta Motor Speedway might be the place to do it.
When Atlanta Motor Speedway officials announced back in 2021 that the 1.54-mile track in suburban Atlanta, Georgia, was getting a major facelift for its races in 2022, not everyone was pleased.
That was especially true of multiple drivers, who openly questioned why NASCAR and AMS officials had decided to narrow the track's racing surface and add four degrees of corner banking without consulting them.
Among those who've actually benefited greatly from the change is Cup Series driver Corey LaJoie, who, in three outings on the new Atlanta layout, has displayed an ability to get up on the wheel unlike he's displayed at any other Cup venue.
In fact, LaJoie has been so strong in his trio of starts on the revamped Atlanta that a future win at the facility seems shockingly attainable for the second-generation driver — a driver whose status as a perennial back marker has cast doubt on the possibility of him ever earning a place among the upper echelon of Cup Series talents.
Could a victory at Atlanta — perhaps in July when NASCAR's top division returns to the South Georgia race track — radically alter the narrative on LaJoie's seemingly dead-end career?
Corey LaJoie has never lacked faith in himself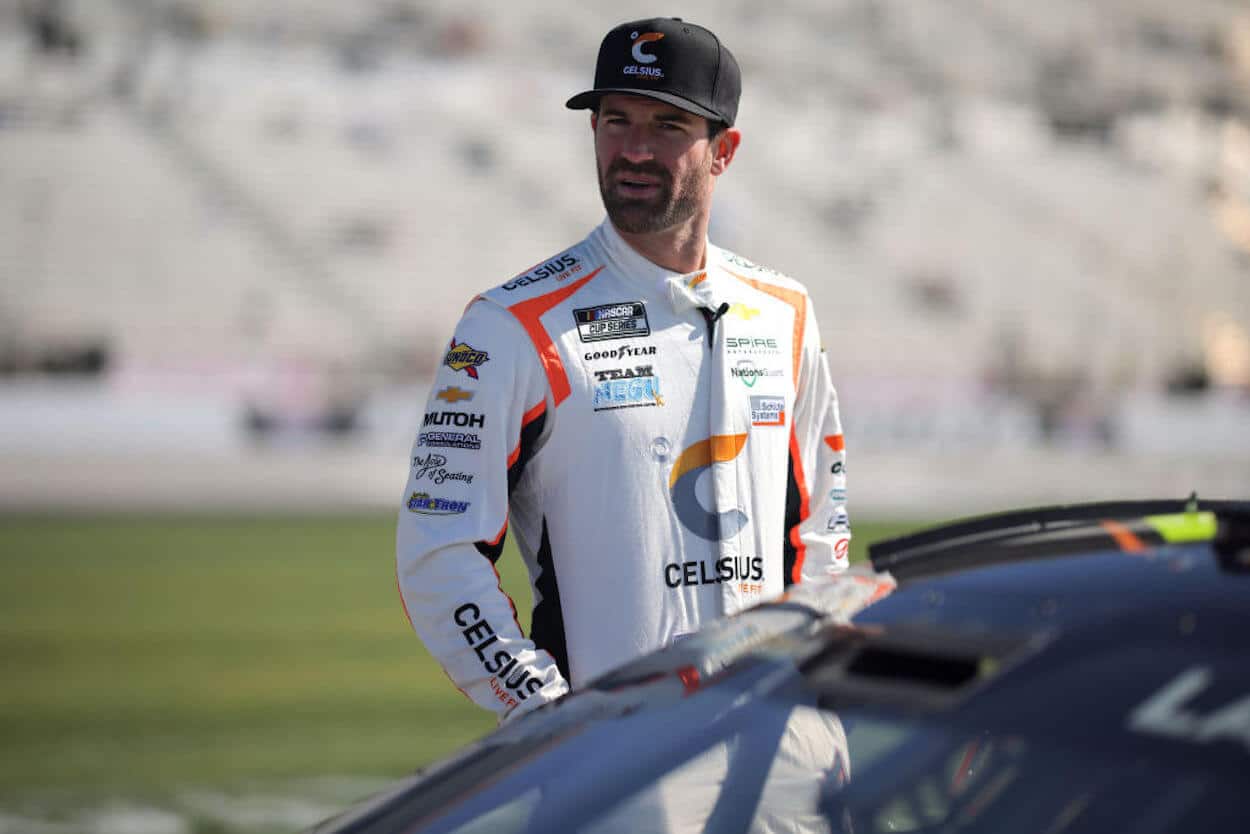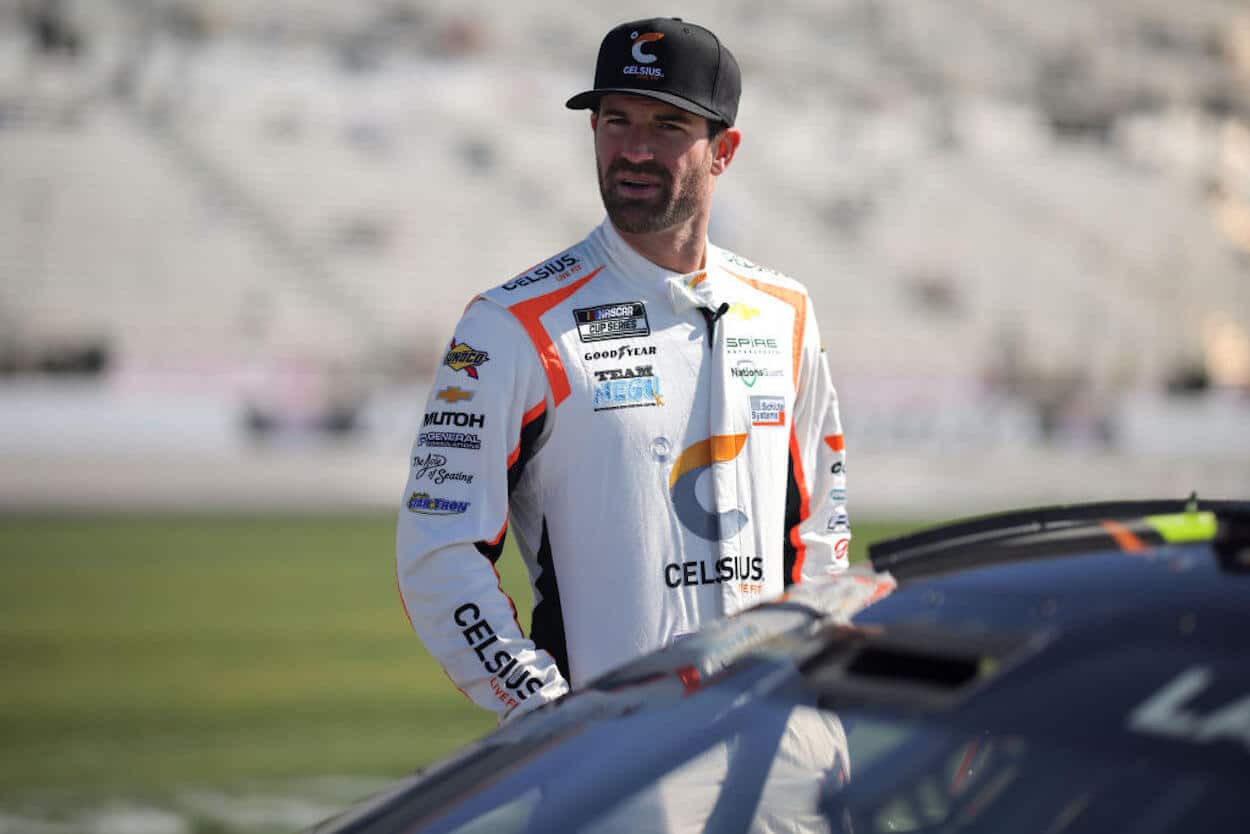 Several years ago when Jimmie Johnson announced that 2020 would be his final season as a full-time NASCAR Cup Series driver, Johnson's No. 48 Hendrick Motorsports Chevrolet became easily the most coveted ride in the sport.
After all, this was the car and the team with which Johnson had captured 83 wins and all of his record-tying seven Cup Series championships. So, naturally, no shortage of drivers expressed interest in the No. 48 car, which team owner Rick Hendrick ultimately awarded to Alex Bowman — a driver who was already in-house at Hendrick Motorsports.
One driver who, to many folks' surprise, made no bones about his desire to fill the seat was Corey LaJoie, who, despite being uncompetitive since joining the Cup Series full-time in 2017, was bold enough to pen a hand-written letter to Hendrick explaining why he should be a candidate for the job.
"If you don't ask, the answer is always no," the son of two-time NASCAR Xfinity Series champion Randy LaJoie told me in a Q&A-style interview last summer for a story published in NASCAR Pole Position Magazine. "Obviously, I didn't expect to be on the list of who Rick would consider to drive to fill Jimmie Johnson's shoes, but I can assure you he wasn't going to call me up, anyway. But at least it cultivated some energy and a little bit of traffic to let him know I wasn't scared to maybe make an ass out of myself."
So, what did LaJoie's letter to the NASCAR Hall of Fame team owner say?
"Man, I touched a lot of aspects," LaJoie told me in the magazine interview. "It was a front-and-three-quarters-of-the-back-length letter just saying that with the right people around me and the right tools to get the most of my potential, I feel like I could be one of the best, because I feel like I've proven it against guys like [Kyle] Larson and [Ryan] Blaney and Chase [Elliott] and Bubba [Wallace] and those guys when we were growing up, but our careers have taken different paths. I still feel like in the right opportunity with the right people that I can be a race-winning driver."
But will that opportunity ever come for LaJoie, who in 205 Cup Series starts has just two top-fives — both at Atlanta Motor Speedway? 
Now in his seventh season as a full-time Cup driver, LaJoie has driven for the likes of lowly BK Racing (which has ceased operations), Go Fas Racing (which no longer competes in the Cup Series), and, most recently, Spire Motorsports.
Obviously, if you know anything at all about the NASCAR Cup Series, you're aware that all of these teams either are or were a virtual laughing stock due to their lack of funding, personnel, and decent equipment.
So, it would be completely farfetched to expect LaJoie or even any of the sport's top drivers to set the proverbial woods on fire with these teams,because they simply haven't had the resources to be competitive.
Atlanta Motor Speedway brings out the best in Corey LaJoie
Now back to Atlanta Motor Speedway and how the track has become the only place where Corey LaJoie has been able to consistently flash his potential.
In the three races since AMS added to its banking and narrowed its racing groove, the Spire Motorsports driver has finished fifth, 21st, and fourth — with the latter result coming this past weekend when LaJoie had a legitimate shot to win on the final lap as the lead cars jockeyed for position before Joey Logano ultimately edged Brad Keselowski for the victory by just under two-tenths of a second.
Last July, when LaJoie finished 21st at AMS, the outcome was hardly indicative of his performance. LaJoie led 19 laps in his Spire Motorsports Chevrolet and sailed into Turn 1 on the final lap in a side-by-side battle with Chase Elliott for the race lead and the win.
It all went up in smoke, however, when LaJoie brushed the wall and spun after Elliott appeared to move up the track ever so slightly.
LaJoie, in position to pull off one of the biggest stunners in NASCAR history, was understandably disappointed with how it ended. But last weekend, he proved beyond a shadow of any doubt he's now a force to be reckoned with every time the Cup Series visits Atlanta. 
And if the 31-year-old driver can ever just get over the hump — and into Victory Lane at AMS — it might completely change the trajectory of his career forever. That's because it might finally convince a top team owner to give him a chance. Maybe even Rick Hendrick.