NASCAR Mailbag: For Such a Popular Driver, Chase Elliott Sure Attracts a Lot of Hate
For a guy who's been voted the most popular driver in the Cup Series five consecutive seasons, Chase Elliott has consistently attracted hate. Some of it can be traced to the fact he drives for Hendrick Motorsports, but a somewhat milquetoast personality factors into it as well.
Friday's disclosure that Elliott fractured his left tibia in a snowboarding mishap brought out well wishes from many. However, a lot of people on social media piled on his misfortune.
This email is representative of the correspondence that hit my inbox this weekend:
November through January are prime snowboarding weather. What Chase Elliott does in the offseason is his business, but injuring himself during the season hurts his team and his sponsors. And considering that his injury had nothing to do with racing, it won't be fair if NASCAR grants him a waiver that helps the No. 9 Chevy make the playoffs. (From S.R. via Gmail)
No matter which way NASCAR rules regarding the waiver, there are going to be furious race fans. The hunch here is NASCAR grants the waiver. They've done so for positive COVID-19 tests, which can't be considered racing-related.
I think the issue NASCAR should be considering is the requirement that drivers attempt to qualify for every race in order to be eligible for the playoffs. It's unnecessarily restrictive in a sport in which teams simply cannot survive without sponsorship money.  Sponsors won't pay if drivers take random races off the way NBA players sit out games in the name of "load management." In that respect, the current rule is a solution in search of a problem; they're going to get 99% driver attendance anyway.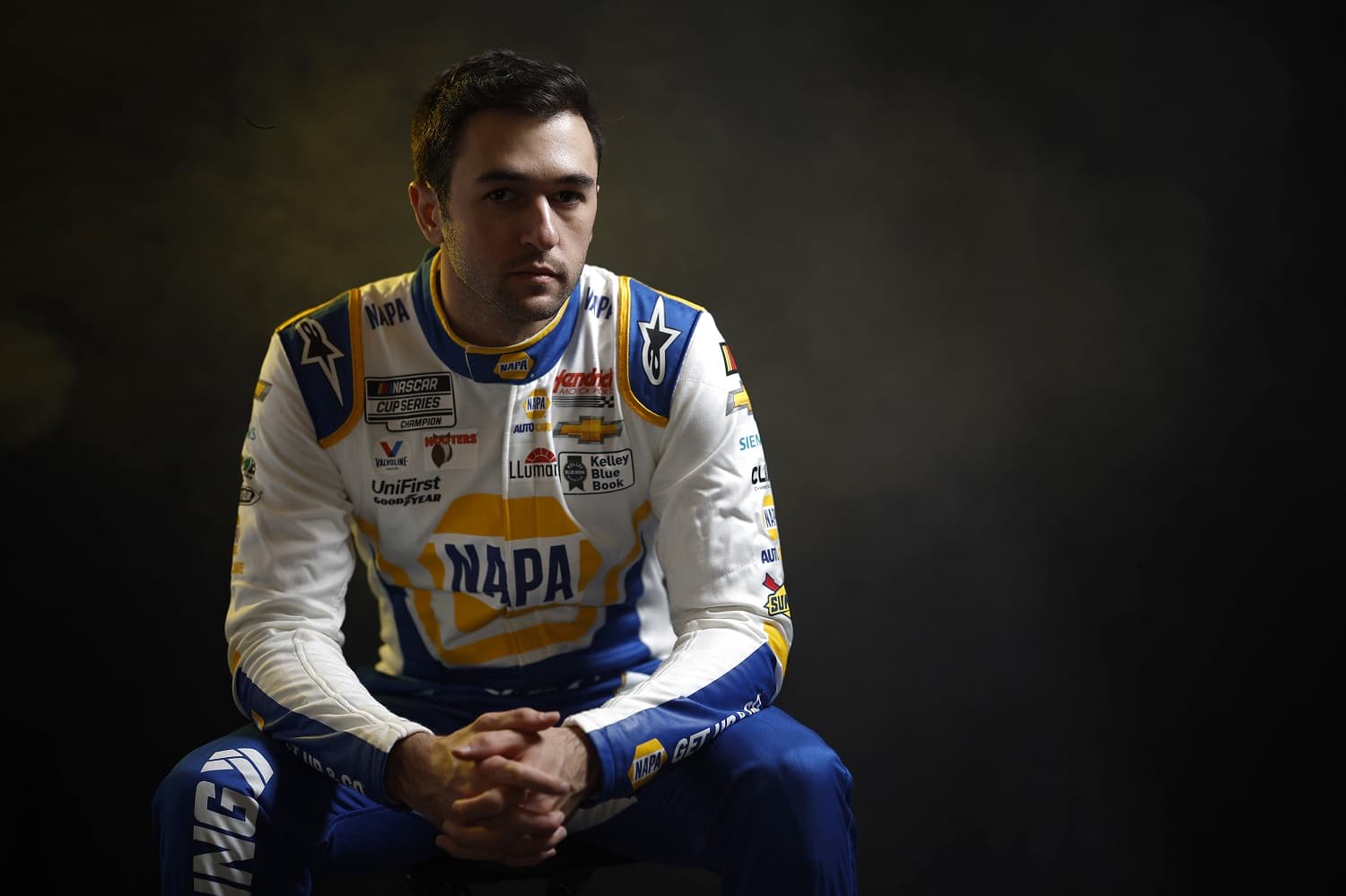 As for the other half of the email, I'm not wild about drivers engaging in risky activities while not on the clock, but I'm also not a hypocrite. If I support Kyle Larson racing on dirt tracks in mid-week and Cup Series drivers moonlighting in the SRX Series, I can't draw the line at snowboarding.
That being said, Elliott has done financial damage to his team. He knows guys back in the shop earn money based on how well the No. 9 Chevy performs on Sundays. If I had to guess, I'd say he'll rein himself in and stay off the slopes the next couple of seasons.
Turning on the TV on Friday and learning that pit crews for 10 teams wouldn't arrive in Las Vegas in time for the start of the race stunned me. Are teams really so cheap that they won't pay for an extra day of hotel rooms and meals? (From C.G. via Gmail)
I admit I was surprised by the number of teams that were trying to fly their crews in on the day of the race and got tripped up by the flight out of Charlotte being canceled.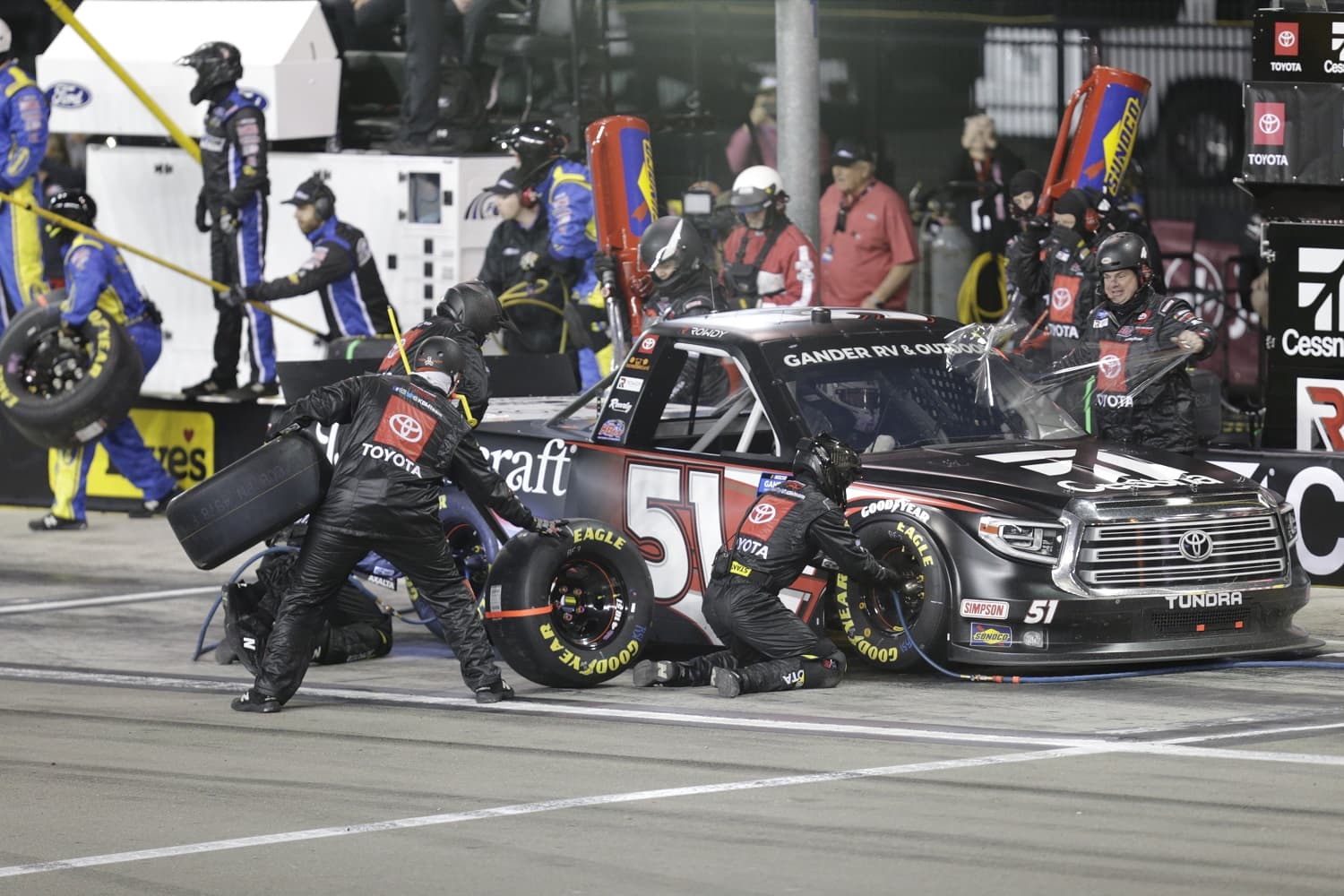 I have a friend who works weekend football and basketball games in the control room for one of the TV networks. On almost a weekly basis, his Facebook updates chronicle horror stories of flights delayed by mechanical issues or weather, with occasional misadventures with rental cars sprinkled in for the sake of variety.
Chartering flights doesn't make NASCAR teams immune from delayed flights, like the one that caused those pit crews to miss most of the opening stage of the Craftsman Truck Series race.
My first thought was that this may have been a one-off because hotel rooms in Las Vegas can be expensive. However, room rates soar everywhere when there's a big event in town. I think the lesson here is that teams need to bite the bullet for an extra night of accommodations instead of trying to fly them more than 2,000 miles on the day of the race.
Got a question or observation about racing? Sportscasting's John Moriello does a mailbag column each Friday. Write to him at [email protected]