How Does Chase Elliott's Injury Affect His Playoff Status?
Questions on social media about Chase Elliott's playoff eligibility in light of his snowboarding accident are a pretty good indication NASCAR has created a flawed system.
A 26-race schedule sets the playoff field, and everything other than winning approximates losing since there's no assurance that piling up points without visiting Victory Lane at least once will deliver drivers one of the 16 berths.
While it's true Elliott's injury affects his playoff status, two questions dictate the extent: How many races will the 2020 champion miss, and will NASCAR grant him a waiver?
Chase Elliott will be out for an extended period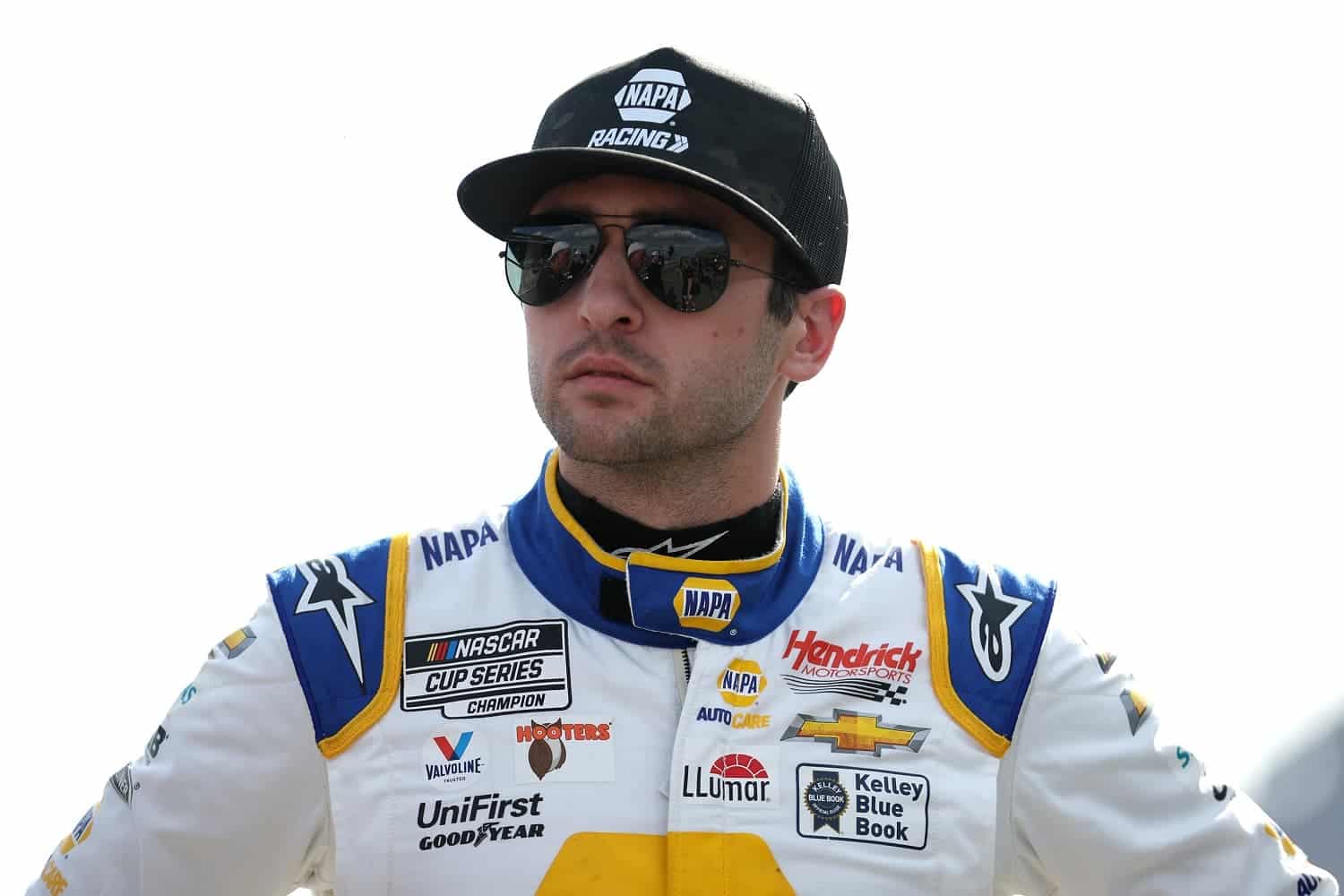 Chase Elliott underwent three hours of surgery on Friday to repair a left tibia fractured earlier in the day while snowboarding in Colorado. Hendrick Motorsports announced almost immediately that Josh Berry will drive the No. 9 Chevy in Sunday's NASCAR Cup Series races in Las Vegas.
Elliott's team had no immediate information about how long he'll be out, but the left leg is more important to Elliott than it is to millions who aren't employed in motorsports. That's because he works the brake pedal with his left foot.
Without knowing how long Elliott is out, it's hard to judge the impact on his playoff status, and that's especially true since there are only two races in the books thus far. The scenario distressing his fans is that Elliott returns to action, wins a regular-season race, and misses the playoffs on the basis of points.
If more than 16 drivers win races, which has never happened in the playoff era, Elliott would have to be one of those winners and finish in the top 16 in points unless he wins multiple races.
In the likely scenario that he misses at least half a dozen races and then goes winless, there is almost no path for Elliott to make the playoffs. There would likely be too many other winless drivers ahead of him on the points list.
Above all else, Chase Elliott needs a waiver from NASCAR
If there's any consolation for Chase Elliott as he convalesces, it is that NASCAR changed a rule during the offseason and no longer requires a driver to finish in the top 30 in points in order to be eligible for the playoffs. That keeps the scenario alive for Elliott to make the playoffs simply by scoring the 19th race victory of his Cup Series career.
However, that hinges upon NASCAR granting a waiver of another rule: A driver must attempt to qualify for all races in order to be eligible for the playoffs. As a matter of routine, NASCAR grants waivers for racing-related injuries.
The most recent example came last season with Kurt Busch's midseason concussion at Pocono. Busch already owned a race victory two months earlier at Kansas, and NASCAR granted the waiver while Ty Gibbs filled in at 23XI Racing for the Cup Series veteran. When Busch was not sufficiently recovered to compete, he surrendered his berth so there could be a complete 16-driver field.
Also during the 2022 regular season, Zane Smith subbed at RFK Racing when Chris Buescher tested positive for COVID-19. NASCAR granted a waiver, though Buescher did not subsequently qualify for the playoffs.
Hendrick Motorsports immediately applied for a waiver on Elliott's behalf. The debate that will rage among racing fans until NASCAR makes a ruling is whether a waiver is justified for a non-racing injury.
Josh Berry can't salvage Chase Elliott's playoff eligibility
Losing Chase Elliott, a recent champion, is a blow to Hendrick Motorsports, the winningest organization in the history of the Cup Series. But even if he cannot make the playoffs, there are other considerations. Josh Berry or any other subsequent substitute driver cannot earn driver points on behalf of Elliott, but anyone piloting the car earns owner points. Owner points are important because they determine the allocation of bonus money NASCAR pays out after the season.
(Side note: Even if Berry or another substitute wins, he would not be eligible for the playoffs because of the rule about attempting to qualify for every regular-season race.)
Realistically then, it's up to NASCAR and its decision on a waiver to determine whether Elliott could still qualify for the playoffs. Even an answer in the affirmative is just a start.
First, Elliott has to earn his way in. Secondly, every race Elliott misses is an opportunity lost to earn stage wins and race victories that translate into valuable playoff points. Unless he wins races in the playoffs that advance him into subsequent rounds, his stay in the postseason would potentially be short-lived anyway.
Got a question or observation about racing? Sportscasting's John Moriello does a mailbag column each Friday. Write to him at [email protected]