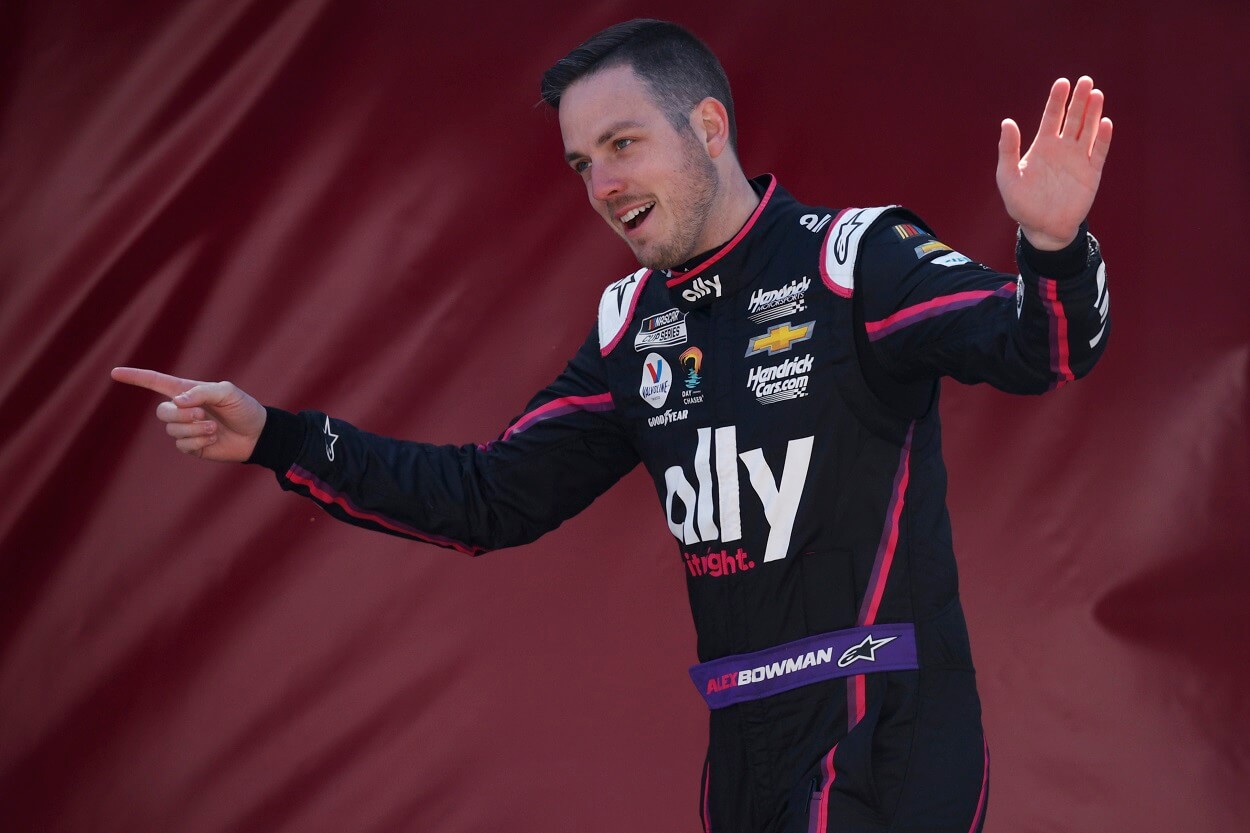 Alex Bowman Is in Prime Position to Finally Capture an Elusive Checkered Flag
Alex Bowman seems poised to take this weekend's NASCAR Cup Series race at COTA.
Alex Bowman's name does not typically pop up toward the top of conversations about drivers who could win at road courses, but he has a very real chance to score his first victory of the season at what is surprisingly one of his best tracks.
The NASCAR Cup Series will race at the Circuit of the Americas road course in Austin, Texas, for the third consecutive year Sunday. The first two events have been memorable affairs for several different reasons, but Bowman was a contender to win both events.
Alex Bowman has had several stellar performances at COTA
Heavy rain plagued the inaugural Cup Series race at COTA in 2021. NASCAR attempted to have the drivers race through downpours as much as possible, but it eventually became evident after several dangerous crashes that officials would have to shorten the race. 
Bowman's Hendrick Motorsports teammate Chase Elliott managed to be the driver out front when NASCAR called the race with 14 laps remaining. Bowman ultimately finished eighth, but he held the lead for three laps through a cycle of green-flag pit stops before he pitted and Elliott assumed the lead.
Borman came even closer to winning at COTA a year later. He started the race in fifth place, had an average running position of ninth, and even ran the fastest lap in the field four times.
He closed in on the top two drivers by the final lap and actually held the lead briefly with two corners remaining. Bowman had passed both Ross Chastain and A.J. Allmendinger, but Chastain rammed into the side of Allmendinger, who bounced off of Bowman and sent them both sliding while Chastain cruised to the finish line for his first career Cup Series victory.
Bowman still managed to finish second in that race at a track that has shockingly become one of his best on the schedule. He even ran the Truck Series race the day before and contended was running third on the final lap. He attempted a dive-bomb move that didn't work out and had trouble in a corner later in the white-flag lap that left him with an eighth-place result.
He will also drive the No. 7 truck for Spire Motorsports this weekend, and the additional track time could help his chances even more for Sunday's Cup Series event.
"I'm eager to get back to COTA this weekend and make as many laps as I can," Bowman said in a press release announcing his Truck Series entry for COTA and later in May at North Wilkesboro Speedway. "I had a good run in the Ally Chevrolet Camaro for Hendrick Motorsports last year, and being able to race Spire Motorsports' Chevy Silverado this year will be a great help as we get ready for Sunday. The more laps, the better at a place like COTA."
Bowman has established himself as a regular contender at COTA by this point, but he unexpectedly became a force at that particular road course while struggling at most of the other road courses on the schedule. He also has excellent results at the Charlotte Roval, with two top-fives and a top-10 finish in each of his four starts at the road course inside Charlotte Motor Speedway. However, he has only one top-10 in 18 Cup Series road-course starts outside of COTA and the Roval.
He ranks third among active Cup Series drivers with a 5.0 average finish at COTA and first at the Roval with a 6.0 average finish. Yet, his overall 15.6 average finish on all road courses ranks 15th.
Bowman, Hendrick Motorsports have had an excellent start to the 2023 season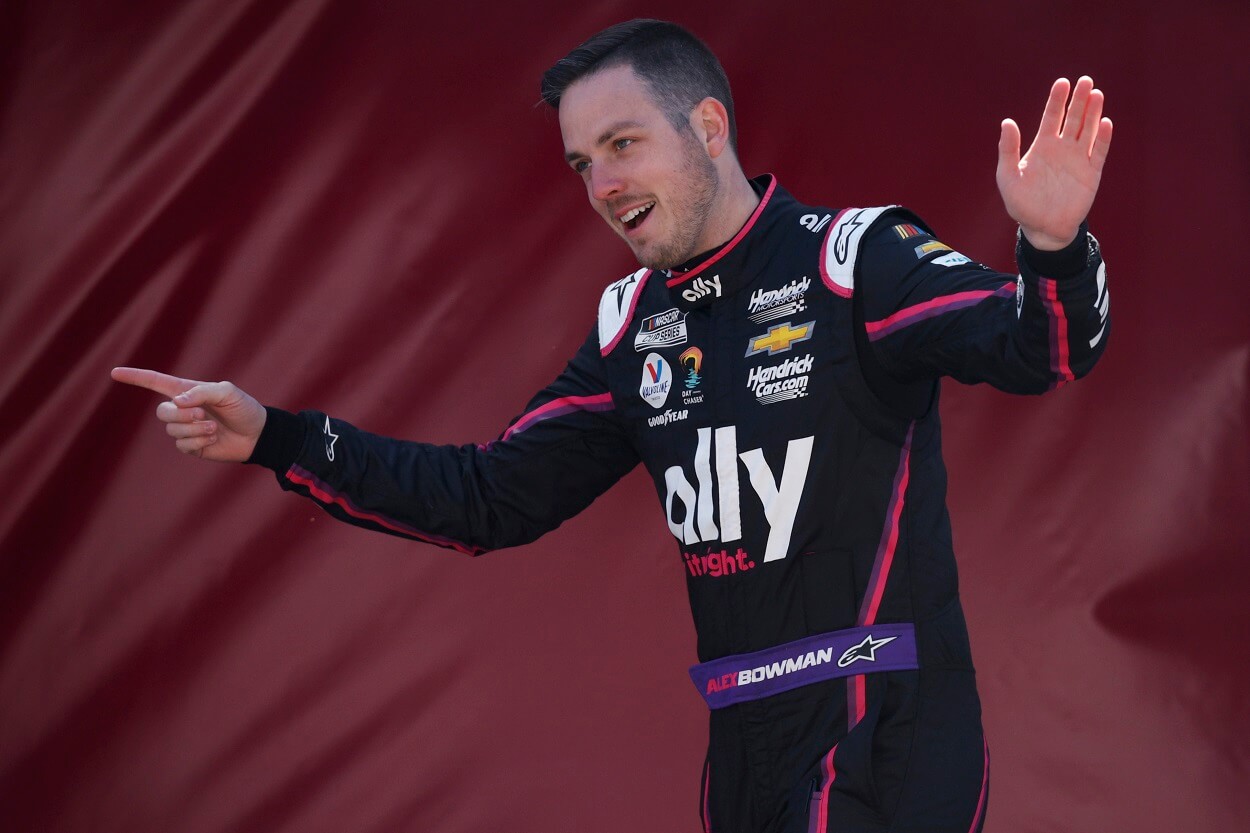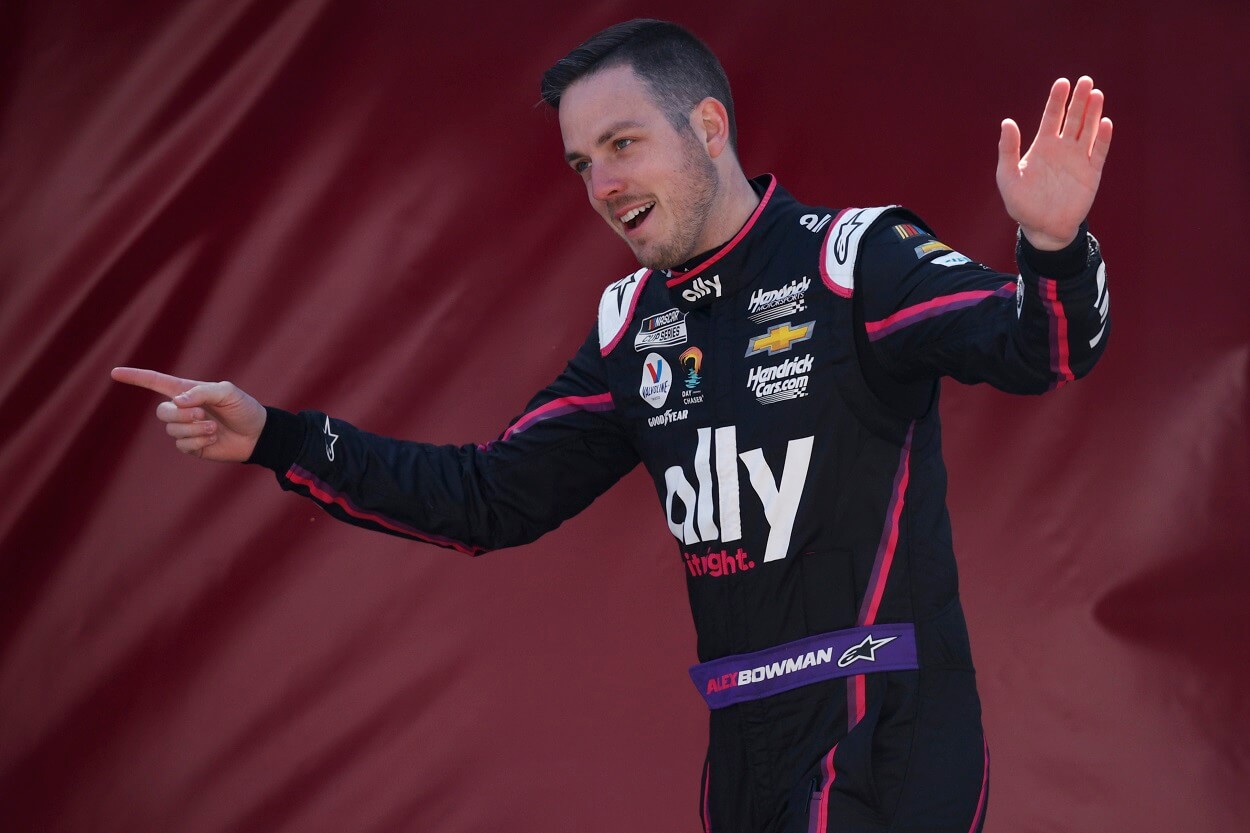 Whatever the reason, Bowman has a knack for getting around COTA, where he could continue what has been an excellent start to his 2023 season. He won the pole award for the Daytona 500 and finished fifth to begin a string of four straight top-10s to open the season.
A 14th-place finish last weekend at Atlanta Motor Speedway combined with a 100-point penalty from NASCAR because of improper modifications his team had to the hood vents at Phoenix Raceway have him back to 20th in the points standings. But he would still be leading the standings by eight points over reigning series champion Joey Logano if not for the penalty.
HMS has also produced dominant cars throughout the organization to begin the season. William Byron leads the series with two wins and is second with 240 laps led to only his teammate Kyle Larson, who has been out front for 270 circuits. HMS cars have combined to lead 43% of all laps run in the Cup Series through the first five races.
That organizational speed combined with Bowman's prowess, specifically at COTA, could have him set to grab his first career road-course victory Sunday in the first road-course race of the 2023 season.