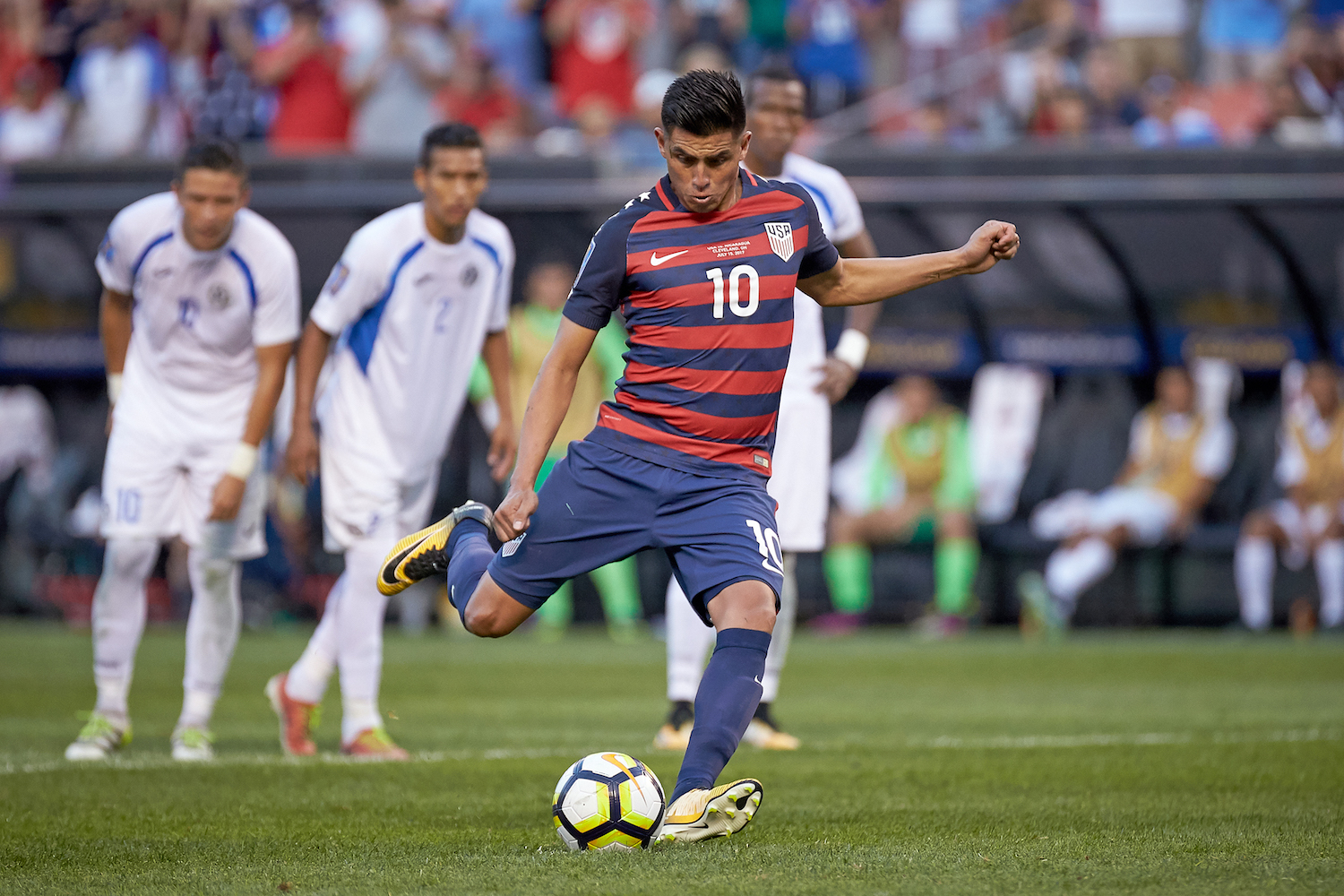 Austin FC Adds LA Galaxy's Joe Corona and Several Veterans in 2020 MLS Expansion Draft
Just a few months before the start of the 2021 MLS season and Austin FC made several key additions to the roster in the 2020 MLS Expansion Draft, including Joe Corona from the LA Galaxy.
In January, it will be two years since MLS officially announced Austin FC as a new club. Now, mere months away from Austin's first-ever major professional sports team taking the field for the 2021 MLS season, the soccer team's roster is starting to take shape. On Tuesday night, Austin FC was the lone expansion club participating in the 2020 MLS Expansion Draft. When it was all done, the club drafted five players, including LA Galaxy and U.S. Men's National Team member Joe Corona, as well as a couple of other veterans who could make a big impact in the inaugural season. 
Austin FC starts building team 
Since day one, Austin FC has shown it's an expansion team in name only. It started back in July 2019, when the club announced Josh Wolff as the team's head coach. Wolff was a striker for the U.S. Men's National Team from 1999-2008 and played in the 2002 and 2006 World Cups.
After his playing days, Wolff transitioned into coaching and worked with a couple of MLS teams before joining the USMNT in 2018 as an assistant working with head coach Gregg Berhalter. 
A few months after Austin FC announced Wolff, the team announced another coup of sorts, with the signing of Claudio Reyna as the club's sporting director. Reyna, who is considered one of the greatest American soccer players and made 112 appearances for the USMNT from 1994-2006, worked with NYCFC as the sporting director from 2013-19. In New York, as in Austin, he started from scratch. By the time he left, NYCFC was first in the Eastern Conference and qualified for Concacaf Champions League. 
Austin FC building inaugural roster
With two critical pieces of the front office and coaching staff in place, Austin FC shifted its focus to building the on-field product. In July 2020, the club announced the first-ever player signing with Paraguayan forward Rodney Redes. The 20-year-old signed for a $2.75 million transfer fee. 
After adding another Paraguayan attacker in Cecilio Dominguez, Austin FC added five new players last week as part of the half-day trade window, including Nick Lima from the San Jose Earthquakes, Jon Gallagher from Atlanta United, Julio Cascante from the Portland Timbers, Ben Sweat from Inter Miami, and Ulises Segura from D.C. United.
"We are excited to add five (5) new players familiar with MLS to our roster," Reyna said in a team release. "We would like to welcome Nick, Ben, Julio, Ulises, and Jon to the Club. We're pleased with the progress we are making to shape our squad and the opportunity to continue this progress with the Expansion Draft next week."
Club adds Joe Corona and Danny Hoesen in Expansion Draft
Since Austin FC is the lone expansion club in the 2021 MLS Season, the club was the sole participant in the 2020 MLS Expansion Draft. As part of the rules, Austin was allowed to select up to five players from a pool of eligible players available from 16 teams. The other teams were exempt from having players selected for the 2020 draft after having players selected by either Inter Miami CF or Nashville SC last season.
Austin opened the draft by selecting forward Danny Hoesen from the San Jose Earthquakes. Hoesen had an injury-riddled season in 2020 and scored one goal in eight appearances. However, in 2018, the 29-year-old Dutchman was named the Earthquake's MVP, scoring 12 goals.
"Josh and I and our entire staff always liked him. When he became available, he jumped to the top of our list," Reyna said. "His ability to play as a No. 9 on his own. He's really motivated for a new challenge. I'm a big believer for guys looking for a clean start. They can get back to their levels. A couple of years ago he scored many goals. We just think he's going to be a great addition to the team."
With the No. 2 pick, Austin FC selected midfielder Jared Stroud from the New York Red Bulls followed by the No. 3 pick, goalkeeper Brady Scott, who was with Nashville SC last season.
Austin then selected the most recognized name in the draft in LA Galaxy veteran midfielder and USMNT member Joe Corona. Joe Corona started his professional career in Liga MX back in 2010 and joined the Galaxy in 2019. He also has 23 appearances with the USMNT.
Austin FC rounded out the draft selecting Orlando City defender Kamal Miller, but then traded him to Montreal in exchange for the Impact's No. 11 pick in the upcoming MLS SuperDraft in January.
Like Sportscasting on Facebook. Follow us on Twitter @sportscasting19.