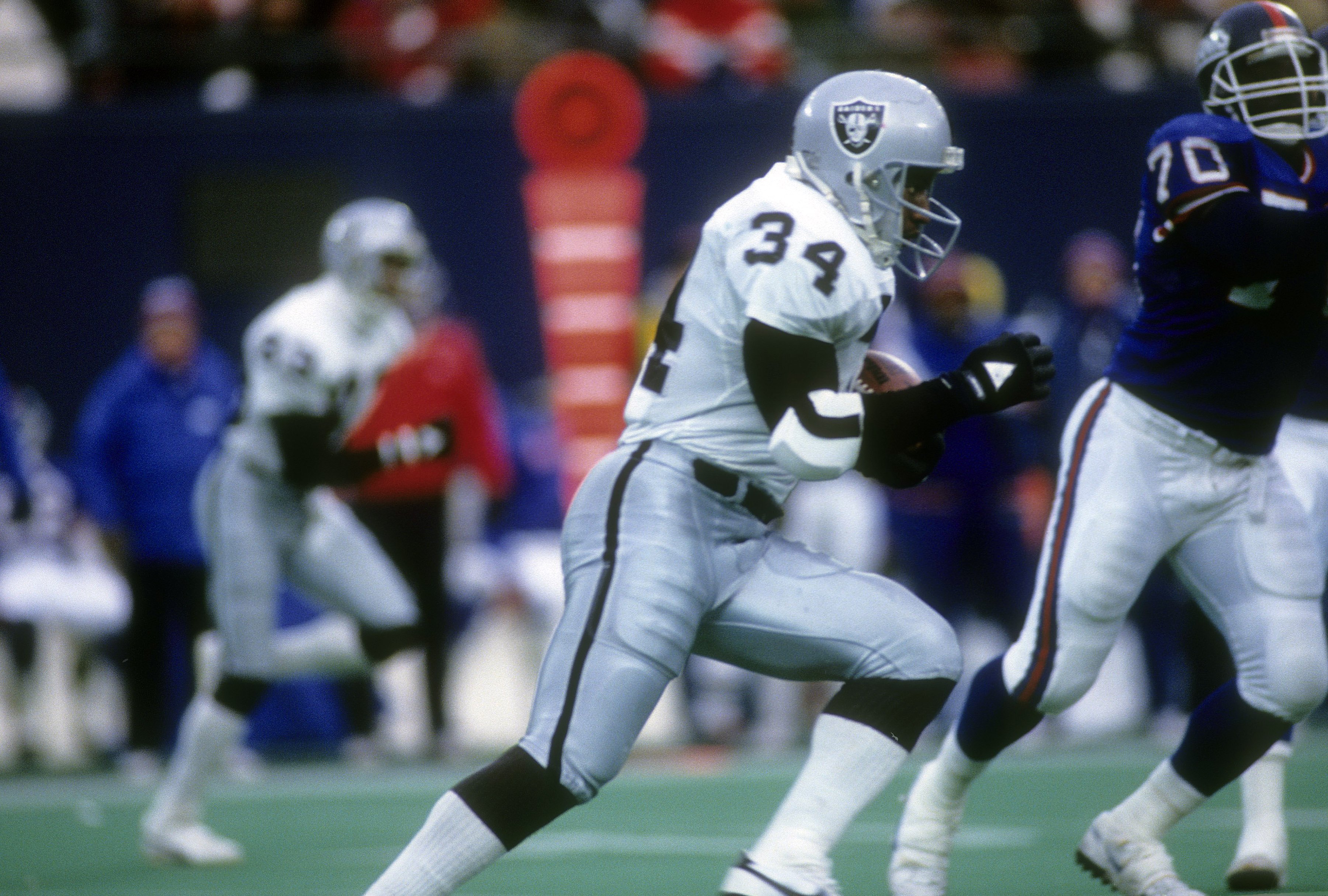 Author Jeff Pearlman Was a Big Fan of Bo Jackson Before Writing His Biography but Not So Much After
Bo Jackson might be the best two-sport athlete ever, but he's not too fond of his biographies.
Like many of us sports fans, author Jeff Pearlman was mesmerized by the athletic ability of Bo Jackson. Unlike most of us, Pearlman did some in-depth research on the two-sport star and wrote Jackson's biography The Last Folk Hero: The Life and Myth of Bo Jackson.
Pearlman is a Jackson fan. Heck, who isn't? Jackson is arguably the greatest two-sport athlete ever (minus the arguably part). Pearlman was excited to dig deep into the life of Vincent Edward Jackson, but once the book was published, he had a different outlook on the man he wrote about.
Jeff Pearlman spoke with Bo Jackson before writing his book
Jeff Pearlman took to Substack on Friday to detail his experience writing about Bo Jackson. Pearlman is no stranger to speaking with stars. He's written 10 books and has spoken to Shaquille O'Neal and James Worthy, among others. But this is Bo Jackson.
In the Substack piece, Pearlman said he spent 30 minutes on the phone with Jackson after sending him a letter asking for an interview and adding a couple of his previously published books. Pearlman said Jackson was cordial, although he politely denied the interview request.
"He was kind and warm and explained — politely — why he wouldn't be helping me with the project," Pearlman wrote. "He also, however, made it clear that he wasn't mad or upset and had no real problems with me pursuing the task."
Pearlman went on to write that he interviewed a personal-best 720 people for this book, which earned rave reviews.
"I even wound up landing on The New York Times best-seller's list (an increasingly hard task) and spent a good five terrifying moments across from Al Roker on the Today Show," Pearlman wrote.
Jackson tried to get Pearlman's book banned in stores
Pearlman made it clear he was a huge fan of Jackson, who made a living with the Los Angeles Raiders of the NFL and the Kansas City Royals and Chicago White Sox of Major League Baseball. After the book was published and Pearlman went on a mini book-signing tour in Alabama, Pearlman sang a different tune.
"Bo Jackson has been a d***," Pearlman wrote.
Pearlman said Jackson, himself, called the local bookstores ahead of Pearlman's signing and tried to get him banned. On Oct. 13, 2022, Jackson posted a message on Twitter that said, "If someone releases an "unauthorized biography," it means they are using someone else to profit from themselves. Don't be fooled into thinking this is a true representation. If you want to hear the true story, then wait for me to release it."
"I flew to Alabama," Pearlman wrote. "One by one, I did my signings. And, lo and behold, Bo Jackson … MOTHERF*** CALLED ALL FOUR STORES. Not Bo Jackson's manager. Not Bo Jackson's PR person. Not Steve Balboni or Marcus Allen or Emmanuel Lewis.
"No — Bo Jackson took time out of his life to locate the phone numbers of the shops, then dial the numbers, then call the shops, then request to speak to whoever was in charge, then request (sternly) that I not be allowed to appear. Even writing this in paragraph form feels surreal. Bo Jackson — book banner?"
Pearlman even said he DM'd Jackson's X (formerly Twitter) account to explain that he wasn't writing the book as a get-rich scheme. He said he valued sports history and "legends deserve definitive biographies."
Pearlman insists he's a huge Bo Jackson fan, but it's just not the same.