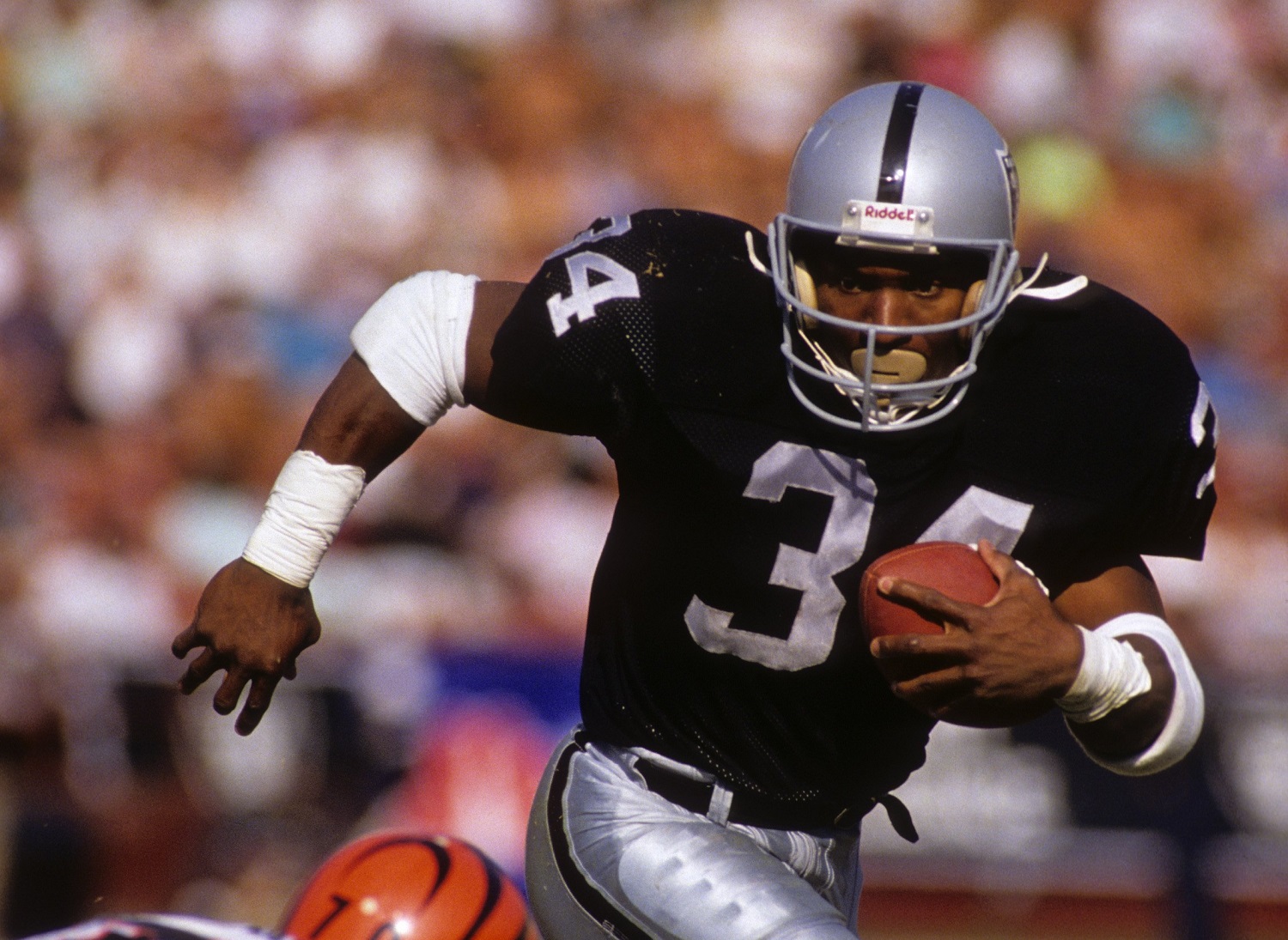 Bo Jackson's Most Shocking Sports Feat Didn't Come in Baseball or Football
Some sports fans know that Bo Jackson was a track star before his NFL and MLB days. But his one and only stab at diving was also impressive.
Bo Jackson has not scored a touchdown since playing for the Los Angeles Raiders in 1990, nor has he hit a home run since 1994 with the California Angels. And yet, the legend of one of the greatest athletes of the 20th century continues to grow.
A previously little-known story about Jackson now making the rounds sounds too good to be true – except that a generation of sports fans remembers how his off-the-charts athleticism made anything possible.
The legend of Bo Jackson started in high school
The latest story illustrating what a phenomenal athlete Jackson was in his prime has to do with an impromptu session with the diving team at Auburn University. To fully appreciate it, though, some context is in order.
Jackson's journey to stardom as a two-sport professional athlete began in high school. He began his senior year in McCalla, Alabama, by rushing for 1,175 yards for the football team. He set state records in indoor track for the high jump and triple jump, then Jackson split duties in the spring between the baseball and track and field teams.
In baseball, he homered 20 times in 25 games. In track and field, Jackson repeated as the state champion in the decathlon. The decathlon is a grueling, two-day event, but the fashion in which he won each time highlighted his greatness. In both instances, Jackson said in a 1999 interview, he piled up so many points through nine events that he didn't bother to compete in the final event – the 1,500-meter run.
Jackson dazzled Auburn's diving coach and competitors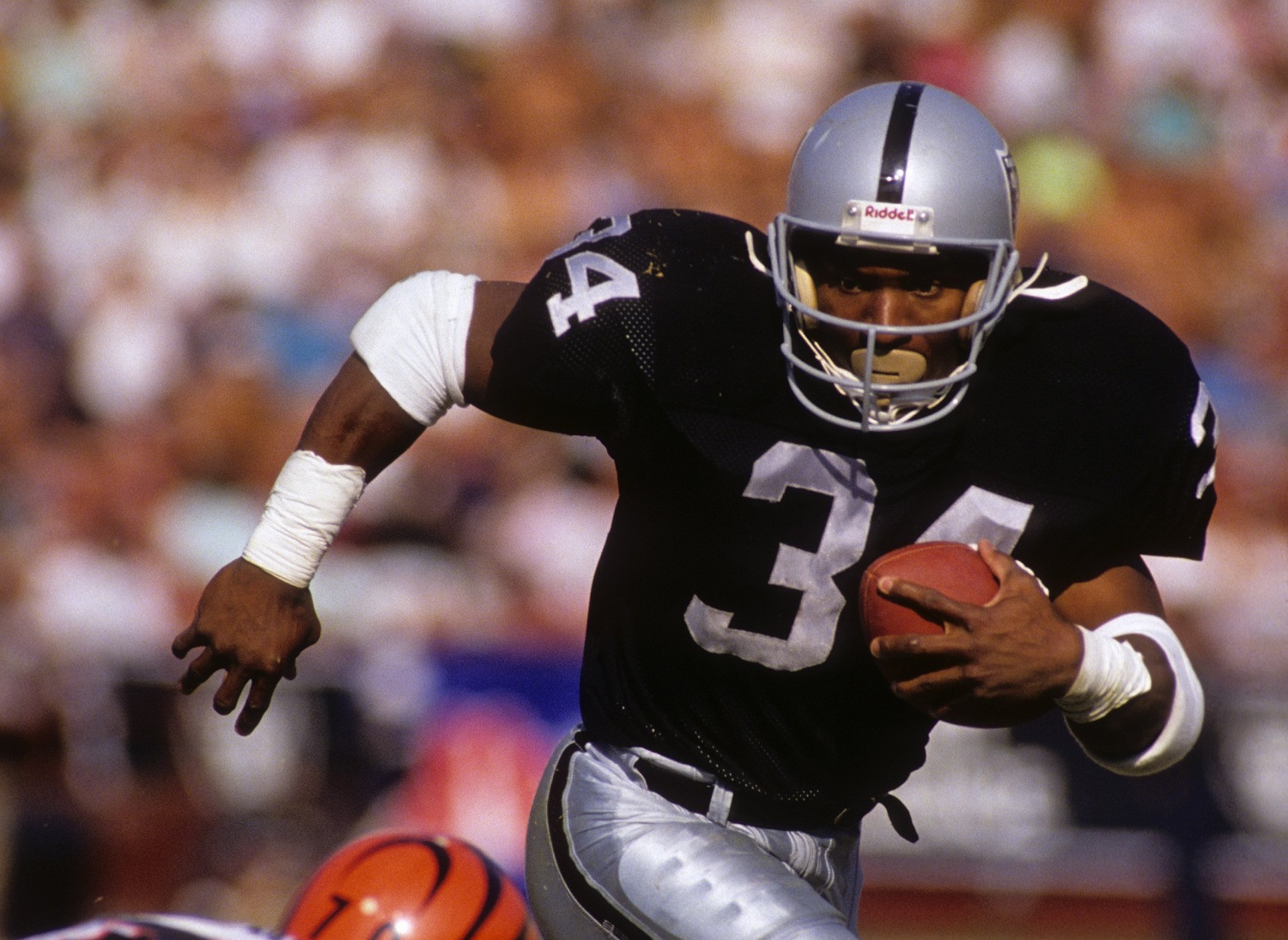 Jackson reached Major League Baseball with the Kansas City Royals in 1986 and the NFL with the Raiders the following year, making him one of the most talked-about athletes of his generation. In 1989, Nike brought Jackson and his sons to the Auburn campus to film one of the "Bo Knows" commercials that entertained sports fans.
After shooting some basketball scenes in a gym, Jackson took his sons to the natatorium, where coach Rick Theobald was putting Auburn's divers through a practice. Jackson asked Theobald if his sons could swim in the shallow end of the pool; the coach was familiar with Jackson's legendary career and agreed.
After watching some of the practice, Jackson asked Theobald if he could try a dive from the 1-meter board. At his playing weight of 220 pounds, Jackson was at least 50 pounds heavier than any of the student-athletes Theobald ever coached., so expectations were low as the divers stood poolside to watch.
"Let's just say there was a healthy dose of skepticism floating around the pool," Theobald told MLB.com.
Jackson took an exaggeratedly high bounce, landed so hard that the end of the board dipped into the pool, and executed a 2 ½-somersault tuck – with nearly flawless form entering the water.
"My jaw must've hit the floor. And all the divers, all the kids that were there, clapping and saying. 'Oh, my god!' They were all just as shocked and impressed as I was."

Rick Theobald
Thoroughly dazzled, Theobald asked Jackson if he wanted to give the 3-meter board a try.
Jackson said something like, "No, man, I'm not crazy," according to the coach.
A memorable but short career
Bo Jackson's career at Auburn was every bit as impressive as his high school portfolio. He qualified for the SEC championships in the 100-meter dash his first two years, batted .401 with 17 homers on the diamond as a junior, and won the Heisman Trophy as a senior.
In baseball, he went on to play parts of eight MLB seasons, finishing with 141 homers and a .250 average. In football, he averaged 5.4 yards a carry in 38 games over four seasons. His 221-yard performance in a Monday Night Football game a month into his rookie season remains an iconic primetime sports moment.
The hip injury Jackson suffered as the end of a long gain during a playoff game following the 1990 season ended his NFL career, but he did squeeze three more years out of his baseball career before retiring.
Had he fully applied himself to any one sport, Jackson could easily have been Hall of Fame material. By indulging in several, he gave sports fans a lifetime of memories.
Like Sportscasting on Facebook. Follow us on Twitter @sportscasting19.
RELATED: Bo Jackson's 1st Day of Practice With the Raiders Changed Everything for Marcus Allen