Babe Ruth's Life Is More Tragic Than You Think
Babe Ruth is synonymous with greatness. The legendary New York Yankees star played his last game 85 years ago, yet he's still the most recognizable name in MLB history. For all his prodigious accomplishments, which included 714 home runs, 2,214 RBIs and seven World Series championships, few people know the real side of the Babe. Unfortunately, the greatest baseball player in history didn't live as happy a life as it seemed on the surface.
Babe Ruth spent years in an orphan school
Born George Herman Ruth Jr., Babe grew up in the Baltimore area. His parents, George Sr. and Kate, had eight children. Despite being the eldest, Babe proved to be a problematic child. He had a difficult time avoiding trouble in the dangerous streets in which he grew up.
When he was just seven years old, Babe's father sent his son to St. Mary's Industrial School for Orphans, Delinquent, Incorrigible and Wayward Boys. He may not have fit the first part of the name, but he certainly needed to work on his behavior. Even Ruth admitted to some his childhood faults in his autobiography:
"Looking back on my boyhood, I honestly don't remember being aware of the difference between right and wrong,"
The one silver lining to attending the school? That's where Babe fell in love with baseball.
Ruth's father died in a family fight
Ruth's father worked a few small jobs before settling into bartending. George Sr. ran saloons, and ironically one of them was located in what is now the centerfield area of Oriole Park at Camden Yards. Ultimately, the dangers of the city affected the Ruth family in the most permanent way possible.
Sadly, Babe suffered a tragic loss in August 1918, which happened to be his penultimate season in a Boston Red Sox uniform. Ruth's father engaged in a fight with two of his brother-in-laws after following them onto the street. Tragically, George Sr. hit the back of his head, fractured his skull and later passed away at University Hospital. After attending the funeral services with his wife, Babe cut ties with the violent city he grew up in.
Yankees Star lost his first wife under mysterious circumstances
Four years before his father's death, Ruth married 16-year-old waitress Helen Woodford. The couple adopted a daughter, Dorothy, about seven years later. Though the couple separated in 1925, that wouldn't be the last we'd hear of her.
In January 1929, faulty wiring resulted in a devastating fire that destroyed one Massachusetts home. Edward Kinder, a local dentist, owned the home. At first glance, it appeared the fire killed a woman mistakenly identified as Kinder's wife, Helen. However, it turned out that the victim was actually Ruth's ex-wife. Sadly, her death didn't become public until readers and family members recognized her photograph in the newspaper. Luckily it happened just hours before her scheduled burial.
Babe Ruth served jail time for reckless driving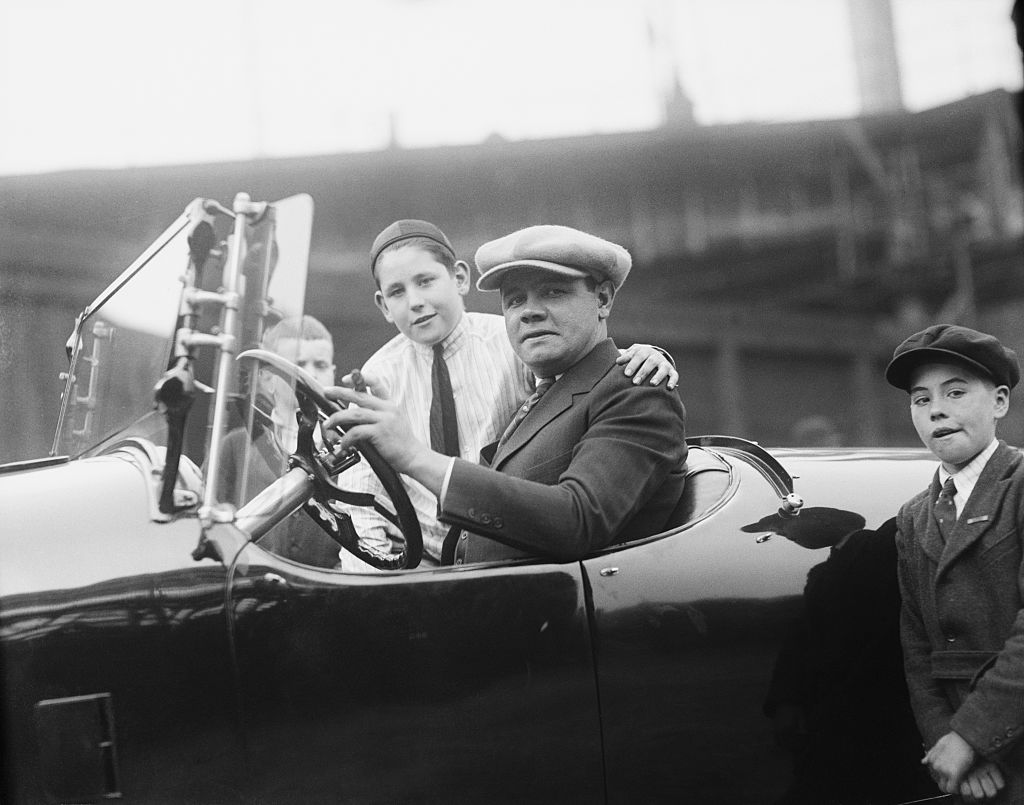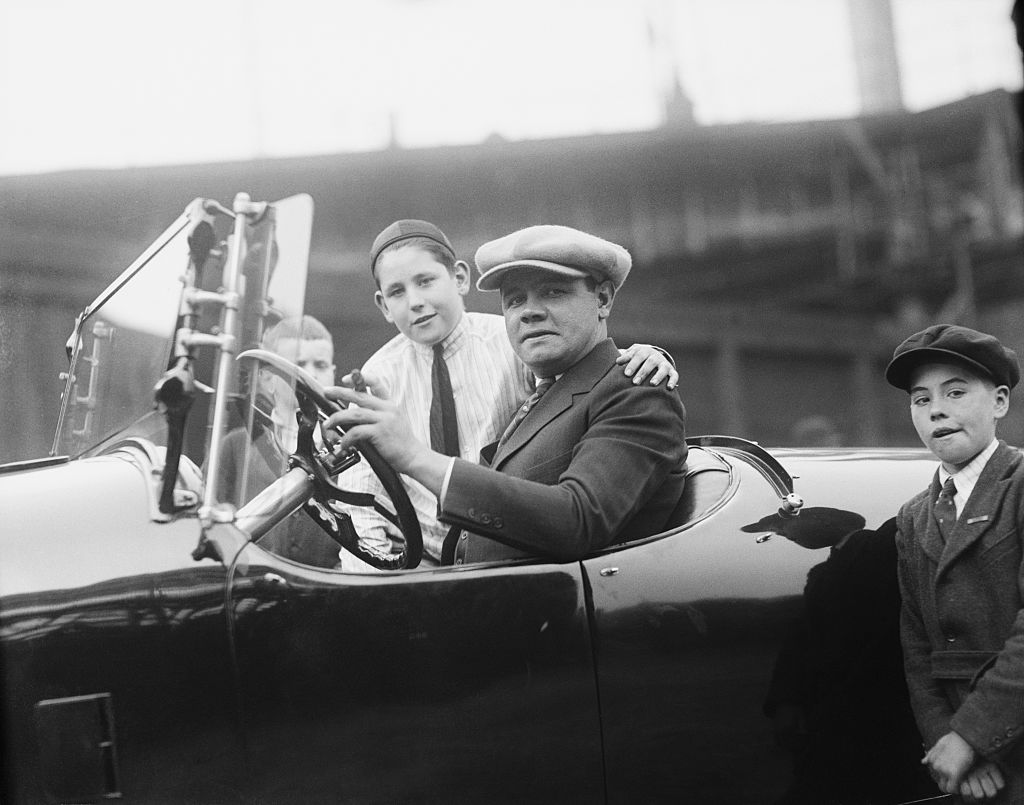 For all of his prolific power numbers, few realized how speedy Ruth was on the basepaths. The 12-time home run champion actually stole 123 bases in his Hall of Fame career. The larger-than-life character also showed off his wheels on the streets.
When he wasn't racking up runs (2,174 to be exact), Ruth collected tickets, fines, and accidents on the road. On June 8, 1921, the a 26-year-old Ruth got arrested for "speeding" at 26 miles per hour. As his second arrest of the month, the Yankees slugger had to spend the rest of the day in jail and pay a $100 fine.
In fitting fashion, Ruth got released 45 minutes after the Yankees and Indians began playing. He pinch-hit for Chicken Hawks and went 0-for-1 with a walk. Apparently he did learn to slow down after all.