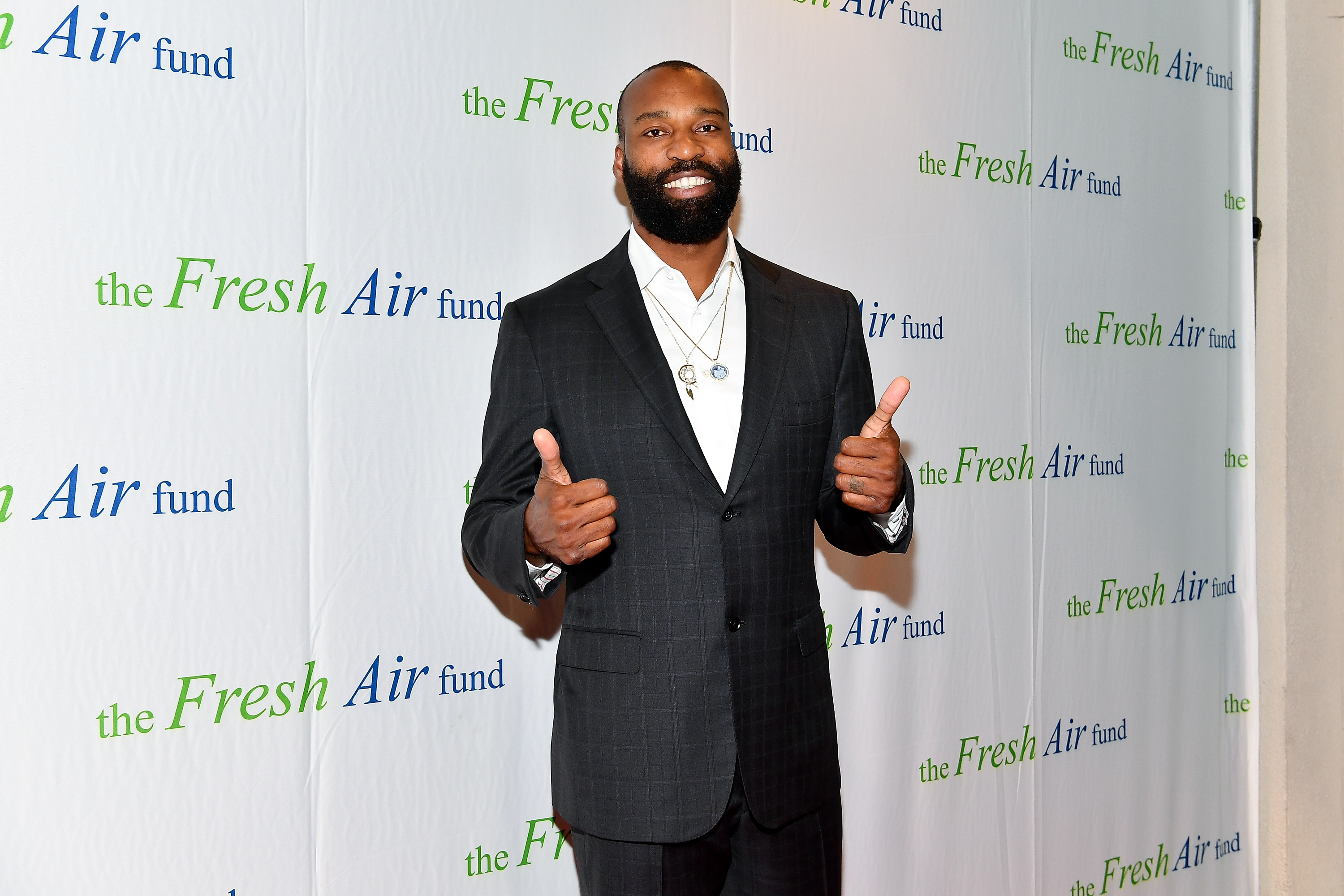 Baron Davis Could Be On the Verge of Making a Massive $2.4 Billion Business Decision
While it's been quite a few years since Baron Davis hit the NBA hardwood, the guard is reportedly closing in on a $2.4 billion business deal.
If you watched professional basketball during the 2000s, it's impossible to forget Baron Davis. While he played for several teams during his NBA career, the guard was at his best with the New Orleans Hornets and the Golden State Warriors; in the years before guys like Zion Williamson and Steph Curry lifted those franchise to relevance, Davis was the main man.
While it's been quite some time since Baron Davis hit the hardwood, the former NBA player hasn't completely faded into obscurity. In fact, the guard is reportedly on the verge of making a $2.4 billion business decision.
Baron Davis had an impressive NBA career
As any sports fan can confirm, injuries have ended an uncountable number of careers over the years. One of those, unfortunately, belonged to Baron Davis.
Coming out of high school, Davis was one of the country's top basketball recruits; while he had his pick of NCAA programs, he eventually committed to UCLA. During his two seasons with the Bruins, the guard lived up to the hype, averaging 13.6 points and 5.1 assists per game before entering into the 1999 NBA draft.
Davis joined the Charlotte Hornets as the third-overall pick and quickly emerged as an elite offensive threat. He stuck with the team through their move to New Orleans but, in 2005, was traded to the Golden State Warriors.
After his time in the Bay Area came to an end, Davis started bouncing around the league; he played for the Clippers, and Cavs before finally joining the New York Knicks. In the Big Apple, though, the guard tore his ACL and MCL. While he attempted a comeback, that injury ended his career.
Although Davis might not be an all-time great, basketball fans who saw him will remember him as one of the most exciting players in the 2000s. In total, the guard played 13 seasons in the association, averaging 16.1 points and 7.2 assists per game for his career.
Finding success, both on and off the court
If Baron Davis was drawing up his resume, professional basketball player would probably be at the top of the list. His successes, however, haven't been limited to the hardwood.
As mentioned above, Davis spent 13 seasons in the association; based on Spotrac's numbers, he earned just over $147 million in salary along the way. He also hit the court in the NBA D-League and suited up in the BIG3.
The former guard's activities haven't been limited to sports, though. Davis has done some voiceover work, appeared on TNT's NBA coverage, and even starred in his own sitcom. He also is the man behind a mobile gaming company and joined the Tinley Beverage Company, among other ventures.
Baron Davis and Master P may be teaming up to buy Reebok for $2.4 billion
All of those ventures, however, could be small potatoes compared to Baron Davis' latest move. According to Forbes, Percy 'Master P' Miller and Davis are interested in buying Reebok for somewhere in the neighborhood of $2.4 billion.
While that might sound like an incredible asking price, it's actually somewhat of a bargain. When Addidas acquired Reebok in 2005, the company shelled out $3.8 billion. As someone who used to play in Reebok shoes, Davis can see the opportunity that's in front of him.
"I think Reebok is being undervalued," the former guard explained, according to Kori Hale of Forbes. "I left Nike as a 22-year-old kid representing myself and made the jump to Reebok, which took a chance on me as a creative and as an athlete. I want the people I know, athletes, influencers, designers, celebs, to sit at the table with me."
If Davis and Miller team up to buy Reebok, there's no guarantee that they'll find success. One thing, however, seems clear; whether it's on the basketball court or in the boardroom, Baron Davis doesn't hesitate to identify an opening and put up a shot.
Stats courtesy of Sport-Reference and Basketball-Reference