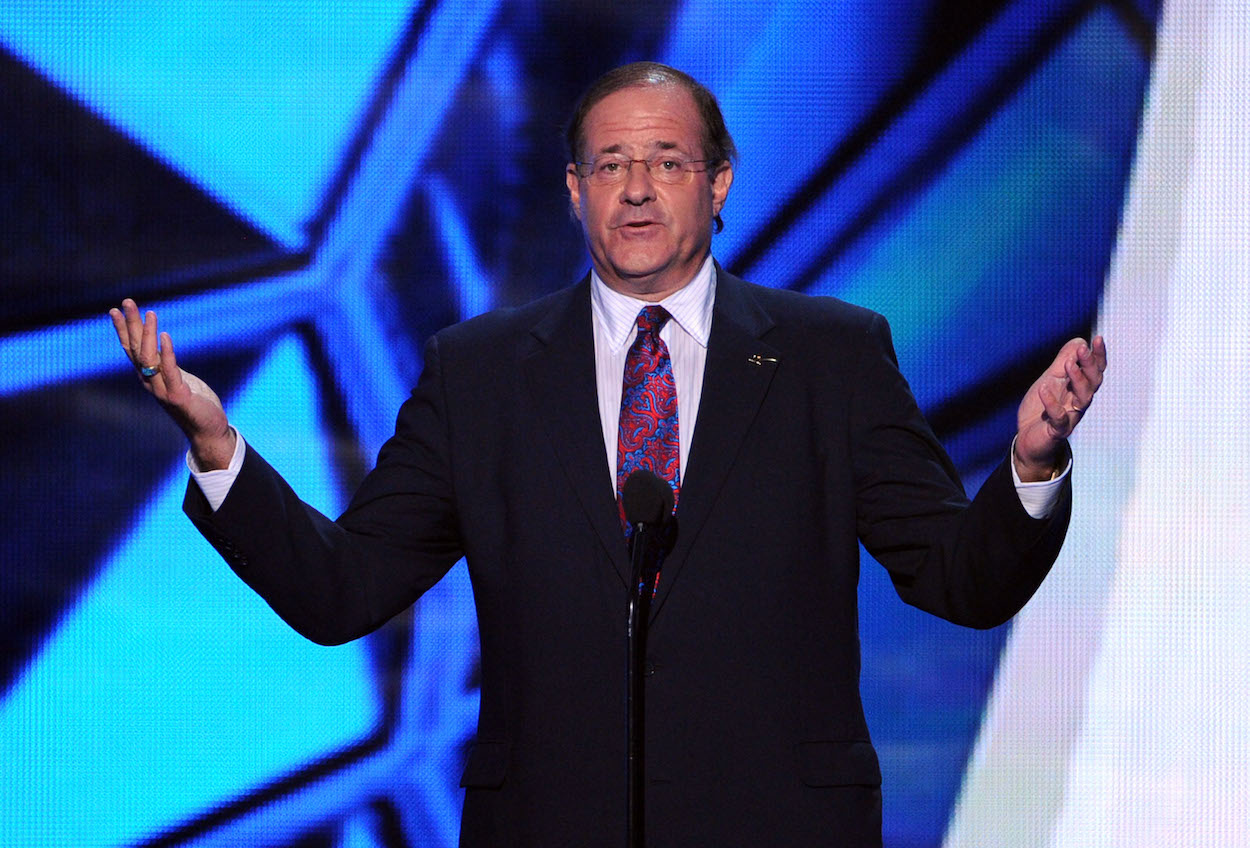 Barry Sanders and His Bionic Ankles Inspired Chris Berman's Iconic 'Whoop!' Call
Chris Berman has Barry Sanders and his "bionic ankles" to thank for his iconic "whoop!" call.
If you're a diehard NFL fan, chances are you've heard that glorious sound bellow through your television speakers more than a few times over the last three decades.
WHOOOOOP!
Of all the brilliant catchphrases from the mind of legendary ESPN broadcaster Chris Berman, the "whoop!" has to be the most beloved. You can always count on a loud, hearty "whoop!" every time Berman takes fans through his famous "Fastest 3 Minutes" segment on NFL PrimeTime.
But did you know the iconic phrase was inspired by Detroit Lions legend Barry Sanders and his bionic ankles?
"Whoop!" is one of Chris Berman's many beloved catchphrases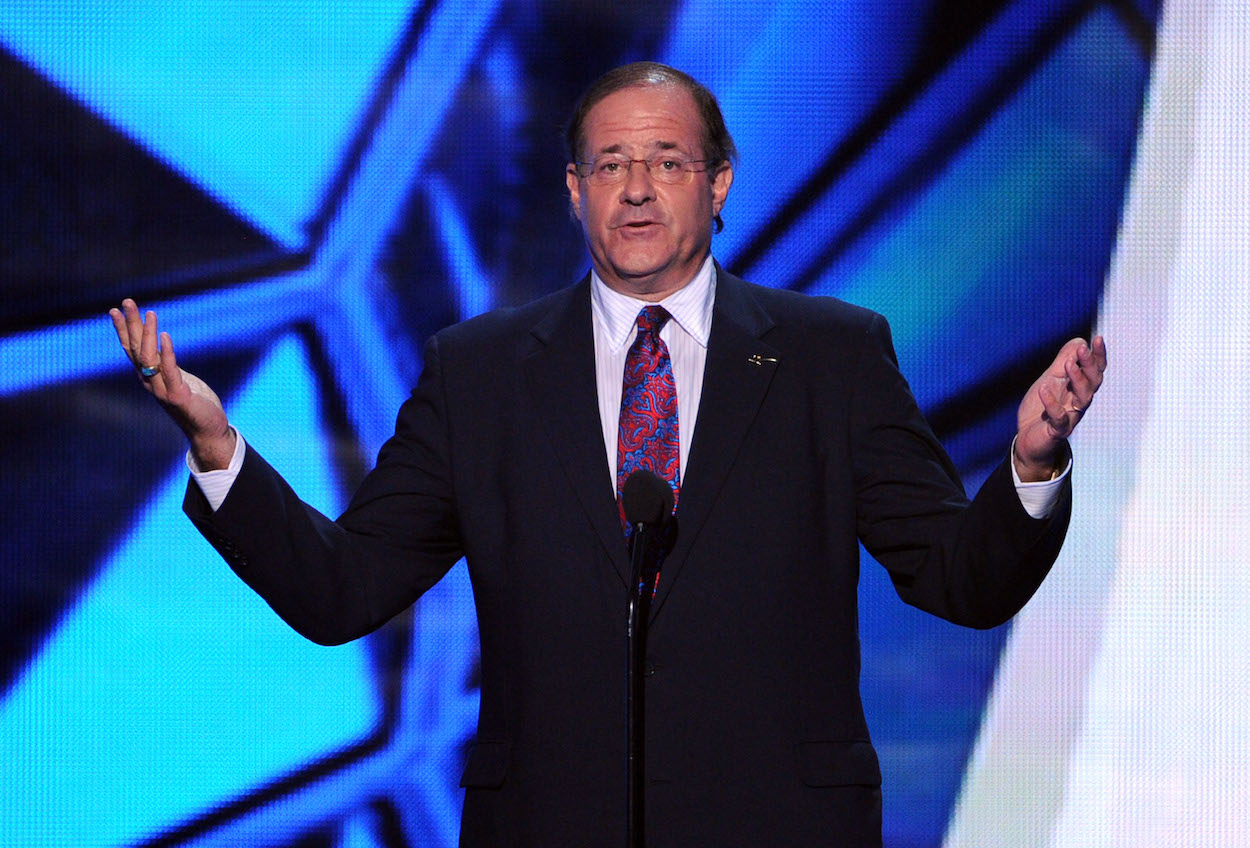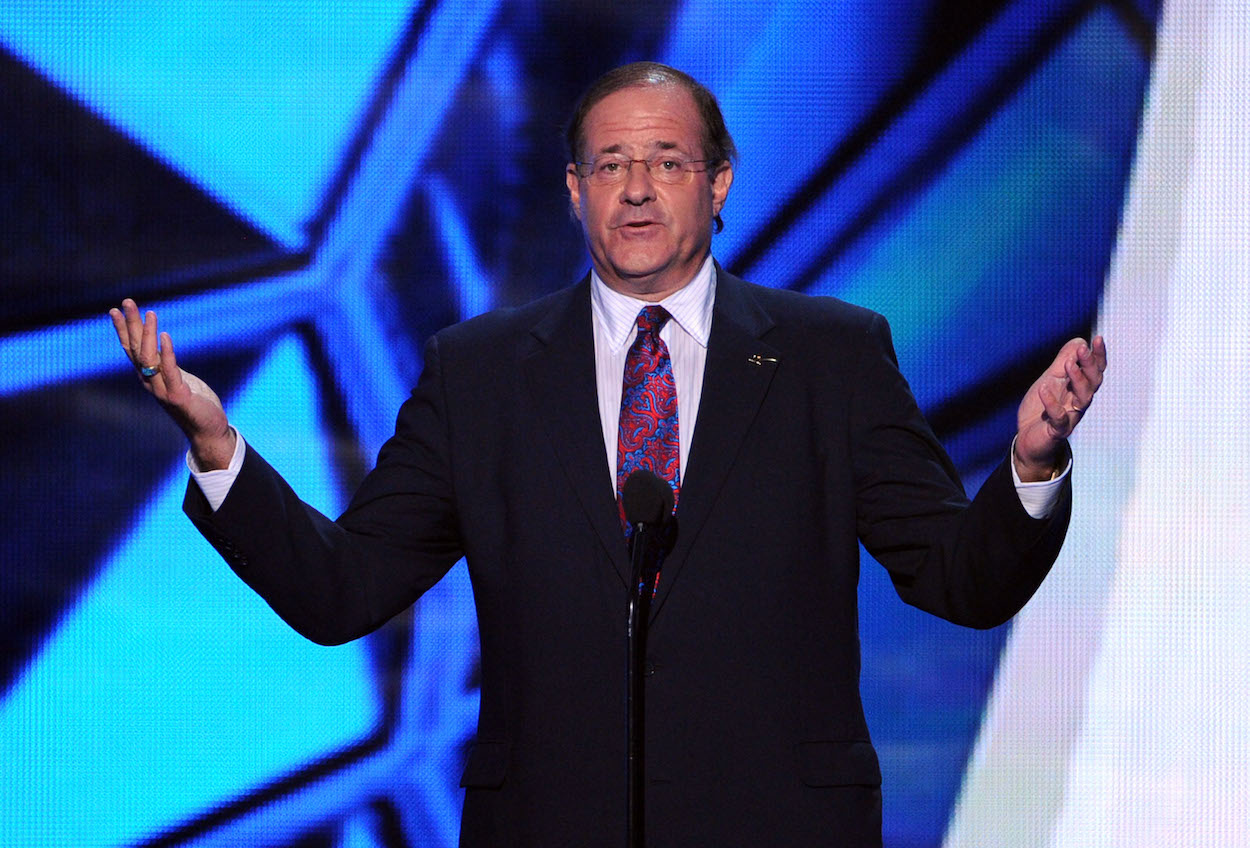 Berman has been a fan-favorite on ESPN ever since he first joined the company in 1979, and he has his countless Bermanisms to thank for that.
From Miguel "Tejada They Come, Tejada They Fall" to Jake "Daylight Come and You Gotta" Delhomme, Berman has always been the king of nicknames throughout his lengthy broadcasting career. But the call that always gets people out of their seats has to be his signature "whoop!"
The 66-year-old has been perfecting the call for nearly three decades, and he's always adding new layers to the sound effect. But how did the iconic call first come to be?
Barry Sanders and his bionic ankles inspired Berman's "whoop!" call
We've all come to love Berman's famous "whoop!" over the years, and many of us aren't ashamed to admit we've imitated the call over and over while watching football at our own leisure. But how did it start in the first place?
In a recent interview on Barstool Sports' Pardon My Take podcast, Berman explained how NFL Hall of Famer Barry Sanders is the genesis of the call.
"Rumblin', bumblin', stumblin', and fumblin' would be part of the 'whoop!' came from Barry Sanders," Berman said. "There's no other way to describe Barry's — I think his ankles were bionic. (Tom Jackson) and I both think this because he — there's no way you could swivel as a human being like this, and so that was the 'whoop!' Barry's moves, it comes from Barry Sanders. He's the impetus for that."
Berman went on to say he gets stopped all the time by fans asking him to give an impromptu version on the streets. Even 24 years after Sanders retired from the NFL, Berman is still churning out "whoop!"s on a weekly basis.
Still whooping it up at age 66
Sanders has been out of the NFL for more than 20 years, but the "whoop!"s just keep on coming on ESPN's NFL PrimeTime. In fact, they're better than ever. Berman has added another dimension to the call in terms of volume and pitch, and NFL fans still can't get enough.
I mean, just listen to the electric "WHOOP!" Berman belted out for J.D. McKissic's game-winning touchdown catch from earlier this season. The dude's still got his fastball.
Like Sportscasting on Facebook. Follow us on Twitter @sportscasting19.