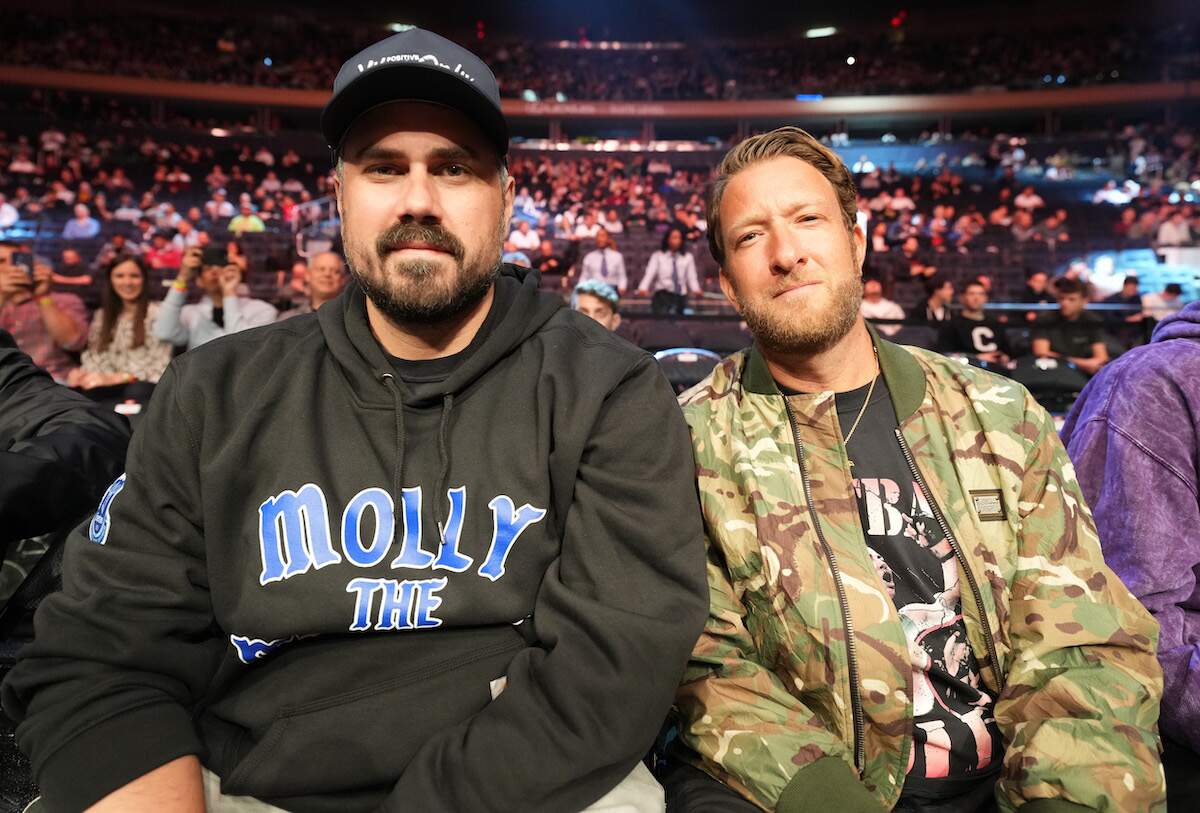 Barstool Big Cat: The Sports Personality's Career, Age, Wife, and More
Barstool Big Cat has a divisive personality, but those who love Dan Katz, really love him, have helped him become a very successful man.
Barstool Sports has, for better and worse, massively changed sports media over the last two decades. And Dan "Big Cat" Katz has been a major part of that for the bulk of its history. The longtime sportswriter and podcaster wrote for the original Barstool publication in Boston but broke out as one of the biggest personalities on the roster with the podcast Pardon My Take.
The Chicago sports superfan has a divisive personality, as Barstool tends to offer. But those who love him, really love him, have made him a very wealthy man. But with Dave Portnoy's long-running company entering a new phase in 2023, will Big Cat be along for the ride?
Barstool Big Cat: the sports personality's age, net worth, and more
Big Cat has a history that seems intentionally shrouded in mystery, as his Celebrity Net Worth profile attests. He presents as a lifelong Chicago sports fan, which may ultimately be true. However, he was born in Newton, Massachusetts, grew up there, and spent much of his life in the Chicagoland area. His parents have ties to the area and passed their sports fandom down to their son.
The 38-year-old outspoken Chicago White Sox fan lives in the area now, though. Barstool is relocating to Chicago this year, finally putting Katz permanently in his preferred sports zone of influence. Shows like Pardon My Take will now film in the Windy City.
His net worth, estimated to be $2 million, is likely an understatement. It's hard to confirm exactly how much he's worth in 2023 due to his unconfirmed but highly speculated status in Portnoy's massively popular media company.
Does Big Cat own part of Barstool?
Katz has referenced owning shares in Barstool. A large portion of the company was sold to Penn Entertainment. And founder Portnoy bought back 100% of shares earlier this year. Big Cat keeps things close to his chest — like whether he's married to longtime romantic partner Stephanie "Lady Cat" Maloney — but could've added millions to his net worth via one or both transactions.
Outkick reports that Portnoy's big move was built to keep Big Cat on board. Again, Katz keeps his personal life intensely private outside of broad strokes (like the birth of his child in 2021). But fans can safely draw the conclusion that the wealthy sports personality will buy a new home in the Chicagoland area. That is, if he hasn't already.
Big Cat has a lot of highly specific White Sox rants in him, but when it comes to his family, he explicitly says he intends to keep them out of the spotlight.
Barstool Big Cat Twitter: how to follow him on social media
Big Cat's social media footprint is an interesting example of the sort of personality that will have to shift his priorities online. Like his Pardon My Take cohost PFT Commenter, Katz grew his fame by playing the Twitter game like few could. Bantering with athletes and regularly insulting more traditional sportscasters made up much of his content outside of his usual fixation on Chicago sports.
Even a fairly large backlash on the website due to an edgy joke that hewed toward racism only seemed to grow his following. But with the fate of Twitter, now X, up in the air, Katz appears to be focusing his attention elsewhere. His TikTok account, in particular, is growing fast, and packed with popular clips.
Here are Big Cat's social media handles and followings (as of publication):