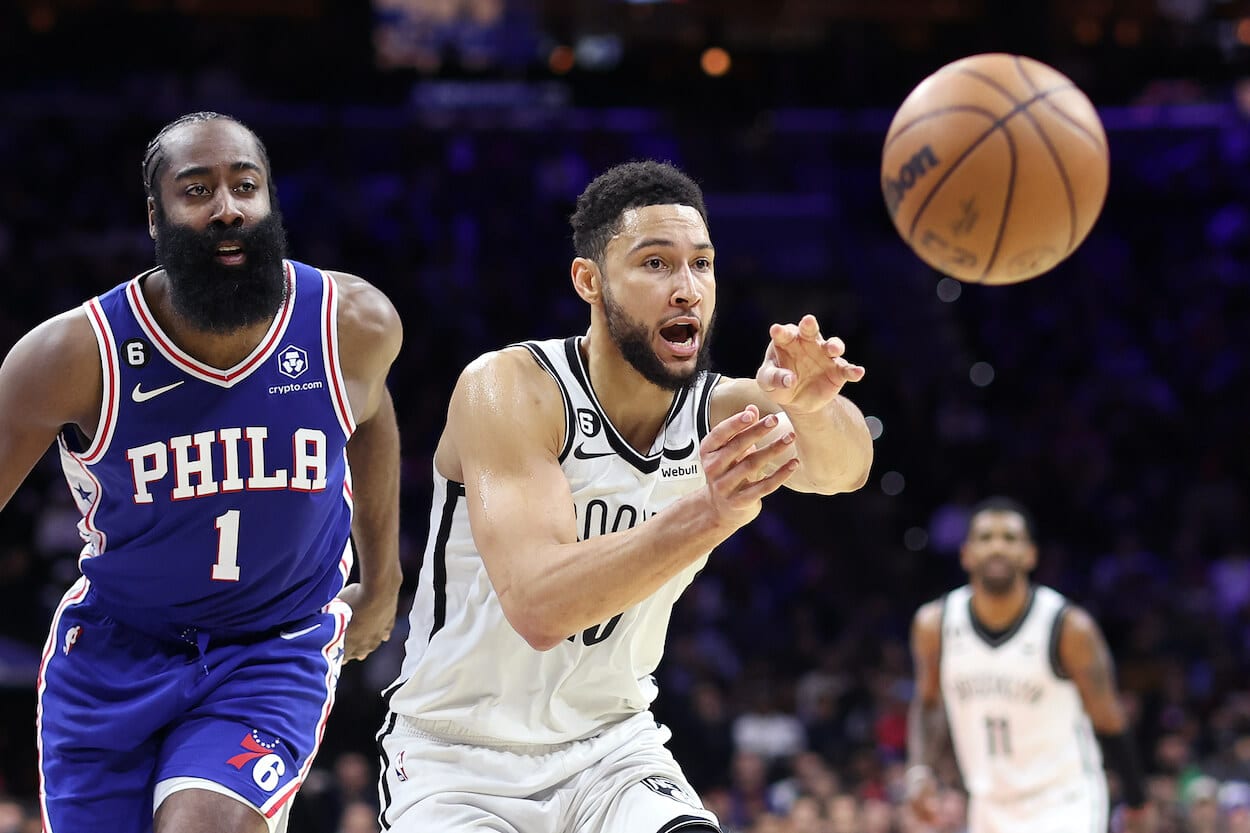 Ben Simmons Contract: Nets PG Made More Money Than Joel Embiid and James Harden This Season
Ben Simmons would be the second-highest-paid player on the Sixers if he was still on the team.
It's usually impossible to debate the worst contract in the NBA because there are so many options to choose from, but that isn't the case this year. Ben Simmons, who played in 42 games for the Brooklyn Nets and averaged only 6.9 points per game, is due $35.4 million in salary this season. Oh, and he still has two years and nearly $80 million left on his dreadful contract.
Simmons will be watching Brooklyn's first-round playoff series against the Philadelphia 76ers from the bench, but he'll sit comfortably knowing he made more money this year than likely MVP Joel Embiid and future Hall of Famer James Harden.
Yeah, really.
Ben Simmons stole $35.4 million from the Nets this season
Oh, how the mighty have fallen.
Just a few years ago, Ben Simmons was regarded as one of the brightest young stars in the NBA. He was unstoppable with a full head of steam on the fastbreak and could guard every position at an elite level. With both Simmons and Embiid on the roster, the 76ers figured they would be championship contenders for at least the next decade.
But the old Simmons is long gone.
After sitting out the entire 2021-22 season, the point guard returned to the court this year with a new team and a new, less confident game. Simmons played in just 42 of the Nets' 82 regular season games, and he wasn't very helpful even when he was on the court. He finished the season with career lows in points (6.9), rebounds (6.3), assists (6.2), and steals (1.3). All season long, Simmons showed an utter unwillingness to shoot the basketball, and when he did, it didn't go well. The 26-year-old attempted 57 free throws this year and made just 25 of them (43.9%).
In late March, the Nets decided to shut Simmons down for the remainder of the season due to a back injury. He won't play in a single playoff game for Brooklyn, yet the Nets still owe him $35.4 million for his efforts this season. Next year, the Nets will owe him $37.9 million, then $40.3 million the year after that.
Brooklyn will surely do everything in its power to trade him this offseason, but finding a buyer is going to be more challenging than Simmons making a free throw.
Ben Simmons made more money this season than Joel Embiid and James Harden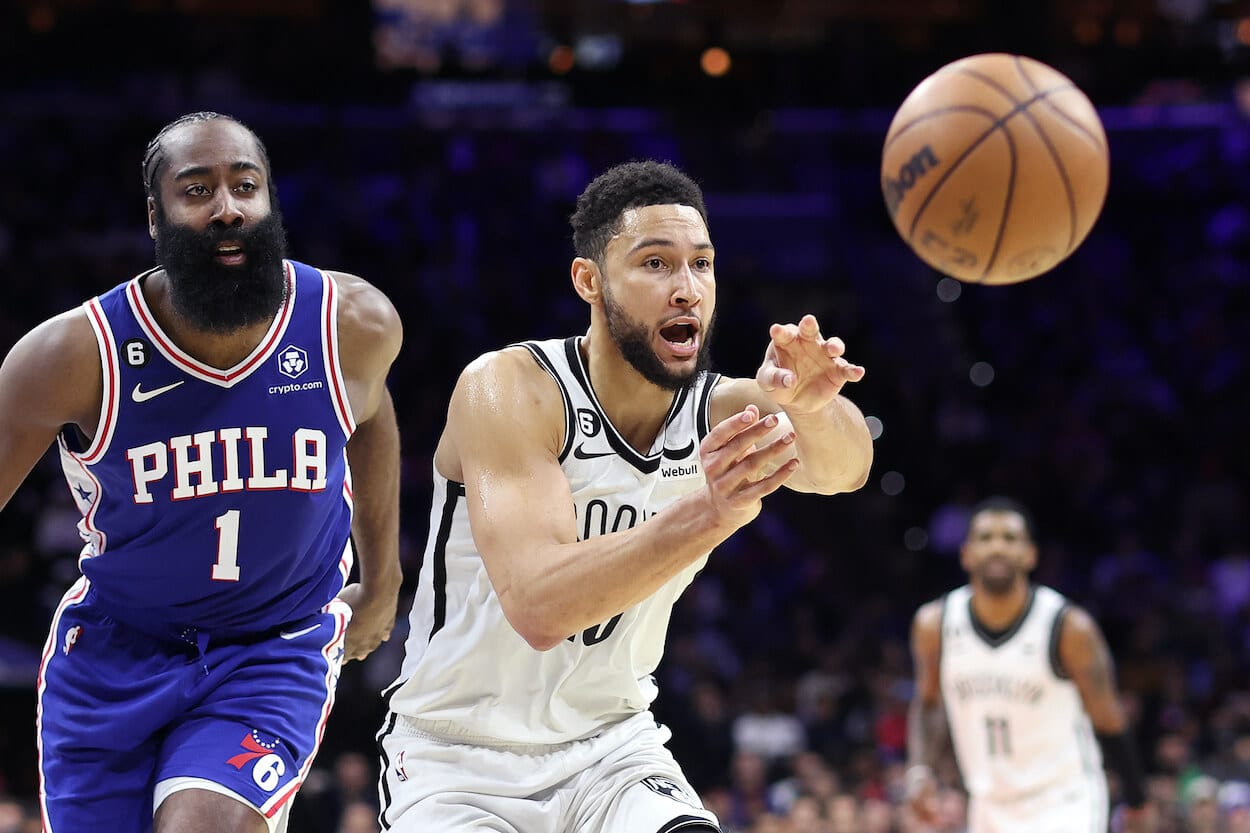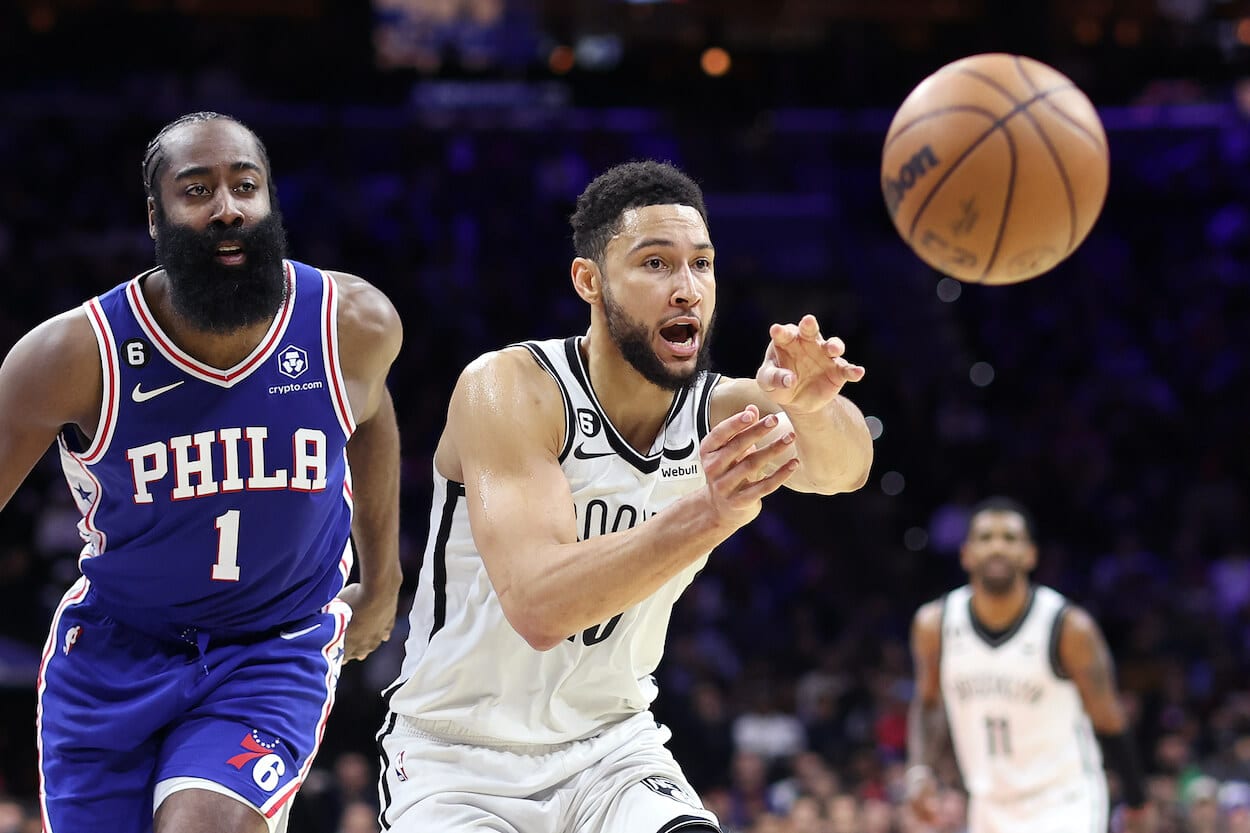 It's clear Simmons has the worst contract in the NBA right now, and it's even more obvious when you compare his salary to other players in his range.
At $35.4 million, Simmons' 2022-23 salary ranks as the 19th-highest in the NBA. Devin Booker, Nikola Jokic, and Jayson Tatum are only a few of the superstars making less money than Simmons this season. Just one Sixers player, Tobias Harris, has a larger salary this year ($37.6 million).
Both Joel Embiid and James Harden are earning less money than Simmons this year. Embiid ranks 26th in the NBA with a salary of $33.6 million, and Harden ranks 30th at $33 million.
Simmons would be the second-highest-paid player on the 76ers this season, so it's safe to say Philly is thrilled that he's another team's problem now.
All salary figures courtesy of Spotrac.