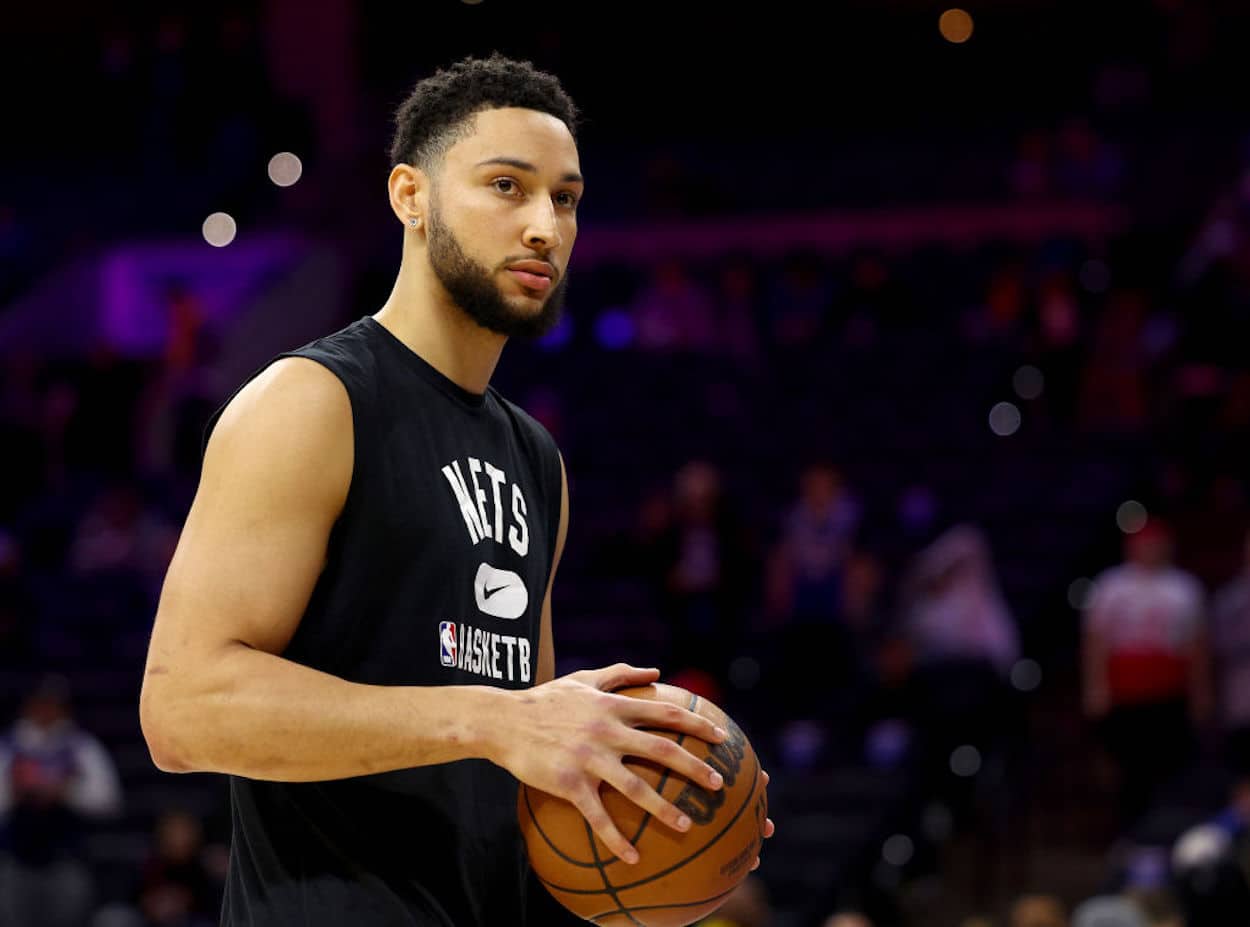 Ben Simmons Didn't Actually Leave the Brooklyn Nets' Group Chat, Says Shams Charania
While Ben Simmons has been at the center of plenty of drama, it seems like he might be innocent when it comes to the latest rumor.
Despite August being a relative dead spot in the sports calendar, the Brooklyn Nets have stepped up to provide some high offseason drama. Beyond Kevin Durant's ongoing trade request and Joe Tsai's uninterested response, a new rumor has emerged. Unsurprisingly, it involves Ben Simmons.
During a recent appearance on FS1, Ric Bucher suggested that Simmons left the Nets' group chat when his fellow players asked him about suiting up for the 2022 playoffs. While that sounds like something out of a soap opera, Shams Charania has suggested that the incident never even happened.
According to Ric Bucher, Ben Simmons bailed on the Brooklyn Nets' group chat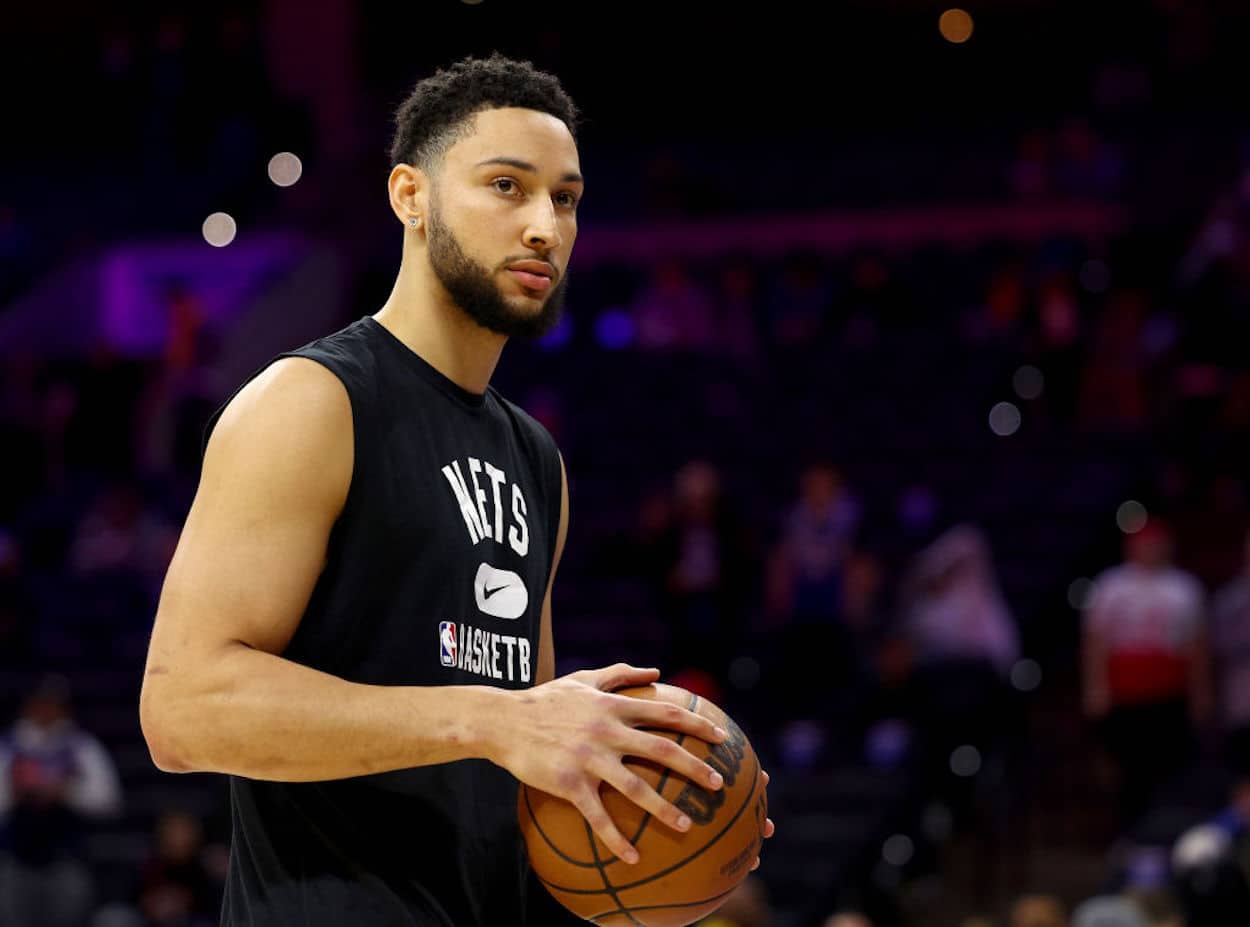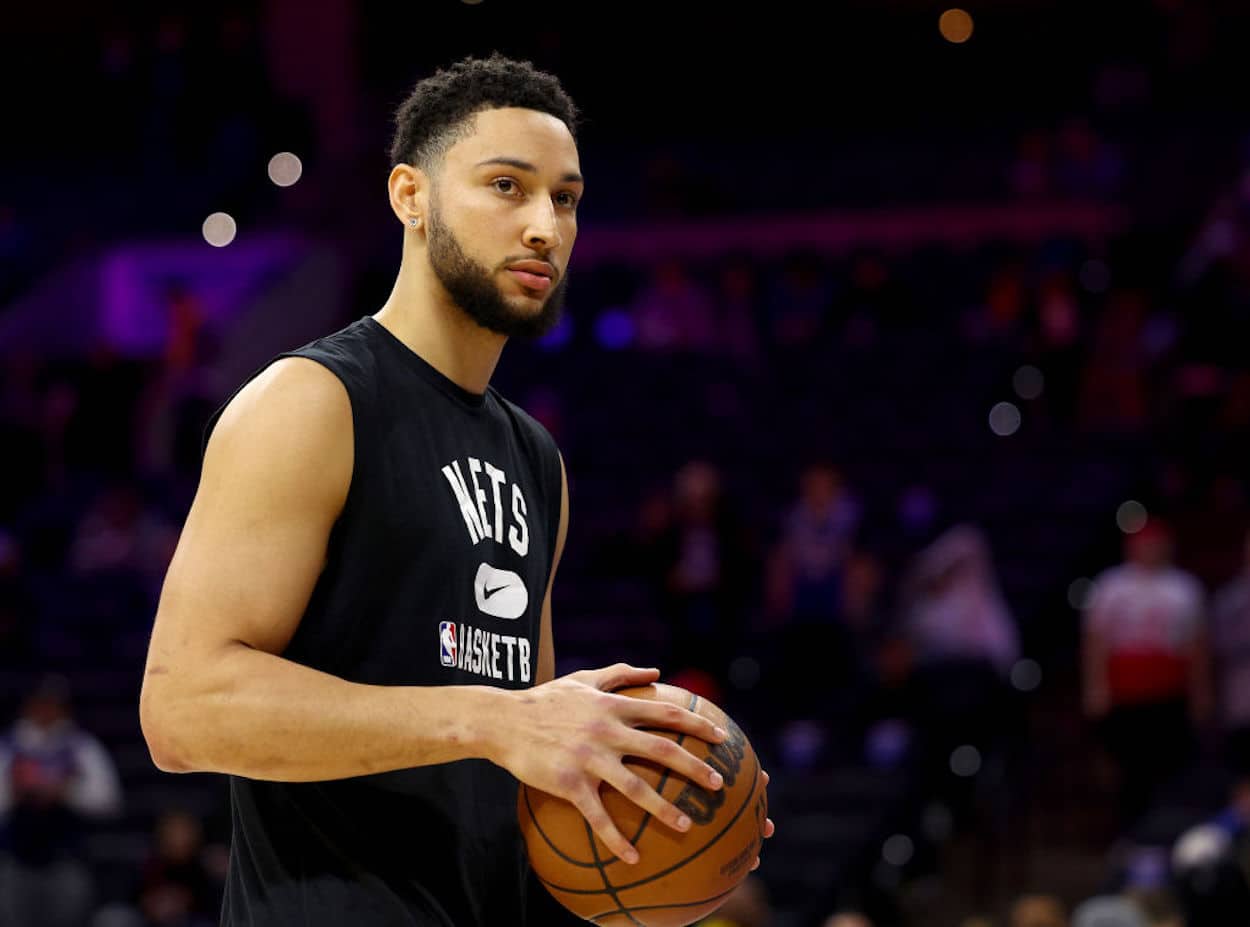 At the tail end of the 2021-22 NBA season, Ben Simmons and his perpetual unavailability became one of basketball's largest storylines. Months later, the drama is still simmering.
As you'll surely remember, Simmons was theoretically aiming to play in the postseason but never made it onto the floor. The Nets ended up getting eliminated at the hands of the Boston Celtics, causing many to question the guard's commitment to the team.
While that situation unfolded months ago, a new element has theoretically been added to the story. During an appearance on FS1, Ric Bucher shared that the Nets players asked Simmons about his availability in the team group chat, which led to an awkward exit.
"Ben Simmons, they're having a team chat before Game 4, thinking that he's going to play against the Boston Celtics," Bucher claimed in a clip shared by Yahoo Sports. "And, from what I'm told, Ben just left the chat. They asked him, 'Are you going to play?' Ben left the chat. Like he didn't even answer the question. Just left the chat."
Shams Charania shares a different version of events and seems to have earned Simmons' seal of approval
On Twitter, Simmons seemed to take issue with that story. Then, during an appearance on The Pat McAfee Show, Shams Charania laid down another piece of the puzzle.
"All I'm gonna say on this is this never happened," Shams explained. "Never happened. I'm gonna do some more, I'm gonna give Ben Simmons some love here. From everything I've been told, he is doing more on the floor. He's looking good. I think the Nets have high, high expectations for Ben Simmons next year. … He's supposed to be ready for training camp here in a month and a half, and so he's doing more and more on the court, I'm told. So, good news on the Ben Simmons front. This, though, was not something that occurred."
Simmons seemed to support Charnaia's version of events, retweeting it into his Twitter feed. While we've all heard that retweets aren't endorsements, that choice seems to send a clear message.
Regardless of what did or did not happen, though, the Nets had better hope that Simmons will be ready to go this year. If we assume that Kevin Durant will either be traded or hold himself out of action, the Australian will become Brooklyn's number-two option. While he might not possess the offense or all-around game of KD, Simmons has proven to be a capable player in the right situations. Hopefully for everyone in Kings County, this fall will be one of those situations.
No matter what happens, though, one thing is abundantly clear: The Brooklyn Nets soap opera is still going strong, even in the dog days of the NBA offseason.
Like Sportscasting on Facebook. Follow us on Twitter @sportscasting19 and subscribe to our YouTube channel.