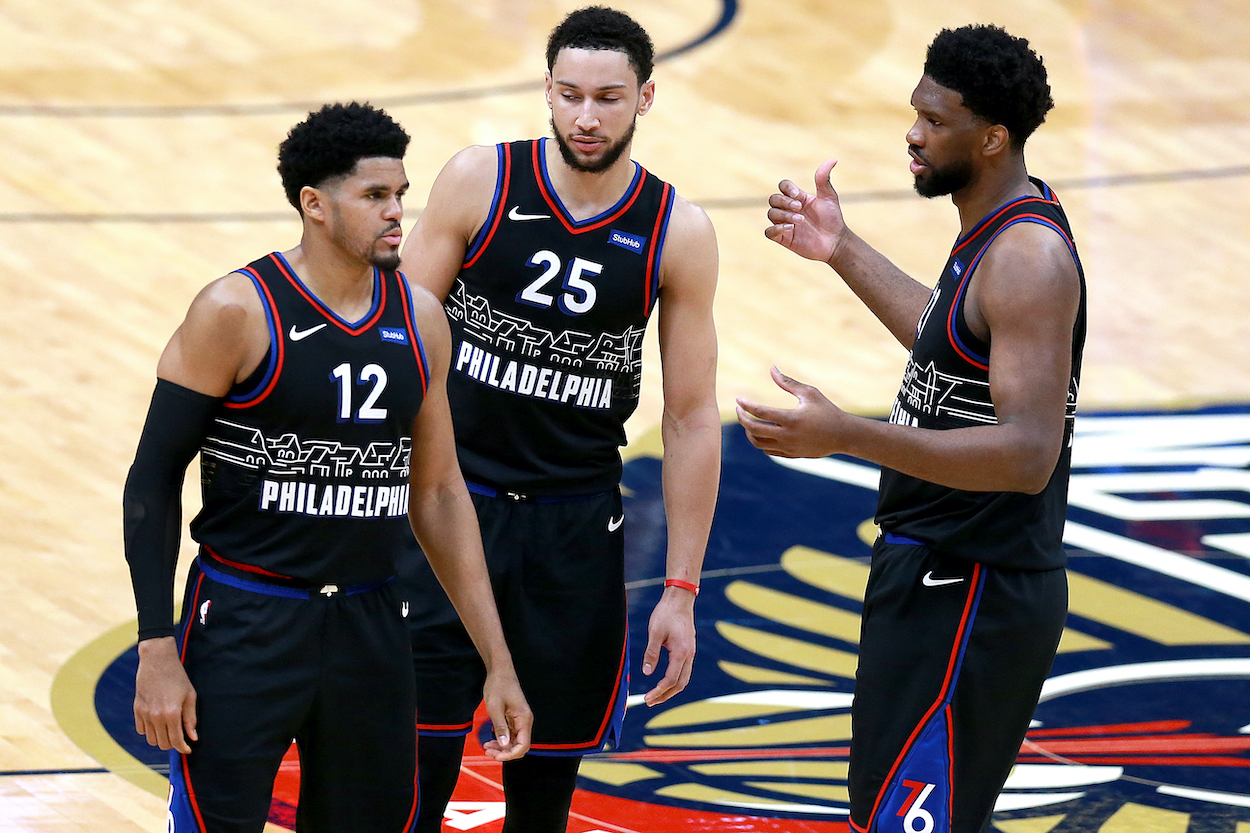 Ben Simmons Is Distracting the 76ers From a $36 Million Problem They Can No Longer Ignore
All the talk in Philadelphia right now is about Ben Simmons, but the 76ers need to first find a way to solve their $36 million problem.
All the talk surrounding the Philadelphia 76ers right now revolves around Ben Simmons and his chances of being traded before the February deadline. The Simmons dilemma may very be the Sixers' most glaring issue a quarter of the way through the season, but it's also distracting the front office and the fan base from a $36 million disaster that can't be ignored for much longer.
The 76ers are still scrambling to fix their Ben Simmons dilemma
There's nothing more important for the 76ers right now than finding a solution to their Simmons problem. The easiest way to do that would be to convince him to rejoin the team, but seeing as that doesn't seem to be a realistic possibility at this point, the Sixers must find a way to deal Simmons before February's trade deadline.
Simmons has been clear for months that he has no intention of suiting up for the 76ers again. The problem? Every other team in the NBA is well aware of that fact, so no general manager has been willing to offer up a superstar in return. And on the Philadelphia side, president of basketball operations Daryl Morey isn't willing to let Simmons go for anything less than a superstar.
So, the disgruntled point guard will remain on the roster until Morey finds what he's looking for.
Without Simmons in the lineup, the Sixers have a mediocre 15-13 record through 28 games. It's evident this team as currently constructed doesn't have the firepower to compete for the Eastern Conference crown next summer. That could change if Philly can flip Simmons for a decent package, but until that happens, the 76ers will remain a middling team in the East.
Simmons is distracting the 76ers from their $36 million problem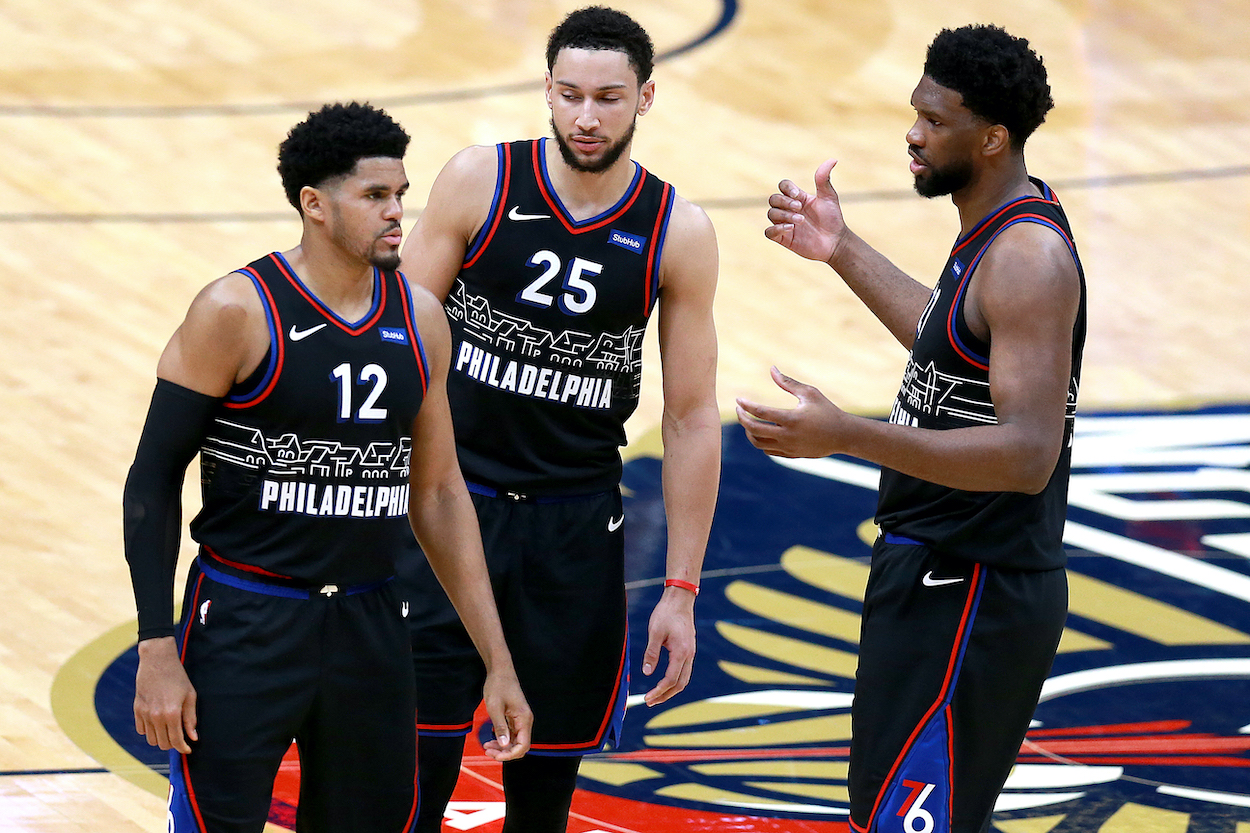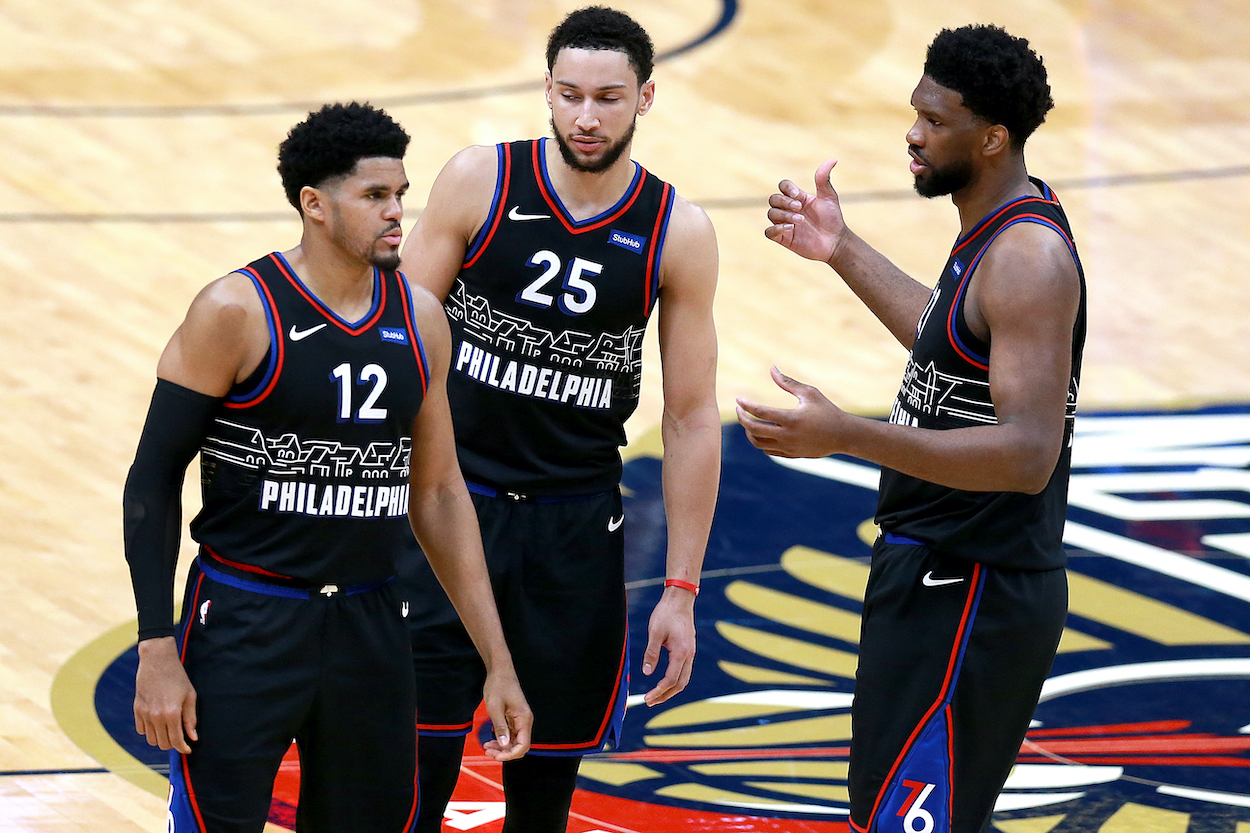 The Sixers' front office is understandably focused on resolving the Simmons dilemma at the moment, but that might be distracting the team from a separate problem that has been festering for a while.
Tobias Harris, who is the highest-paid player on the 76ers and the 13th-highest-paid player in the entire NBA this season, simply hasn't lived up to the five-year, $180 million contract he signed with the team in 2019.
Harris has continually come up short in big spots for this Sixers team. Most fans blame Simmons for the collapse against the Atlanta Hawks in last year's playoff series, but Harris was just as big of a culprit. He scored just four points on 2-of-11 shooting in Philly's brutal Game 5 loss, and he went 8-for-24 in Game 7 while recording the worst plus-minus (-6) of any starter on the team.
With Simmons out of the lineup and Joel Embiid already missing 11 games this season, Harris has failed to carry the team that's paying him like a superstar. In six instances this year in which Harris suited up and Embiid did not, the 76ers went 1-5 and were outscored by 12.3 points per game. In the four games Embiid has played without Harris on the court, the Sixers are 4-0.
During Philadelphia's 35-point loss to the Ja Morant-less Memphis Grizzlies on Monday, Harris shot 5-for-12 from the field and finished with just 12 points. Oh, and did I mention he's getting paid nearly $36 million this year?
Anthony Davis, Bradley Beal, Nikola Jokic, and Chris Paul will all earn less than Harris in salary this season, and that list goes on longer than the 76ers would care to admit.
Harris is getting paid like a premier player on a title contender, but he continues to perform like the above-average No. 3 option he's always been.
Time to say goodbye
The 76ers made a huge mistake in 2019 when they forked over $180 million to a player without a single All-Star appearance on his resume. We're only seeing more of the same from Harris in his third full season with the team, and it might be time for Philadelphia to say goodbye.
It won't be easy to find a trade partner that's willing to take on the two years and nearly $77 million left on Harris' contract, however. He's inarguably one of the most overpaid players in the NBA right now. Why would another team want to give up valuable assets to acquire a 29-year-old Harris this year?
But it's on Morey to at least explore the market over the next few months. If a Simmons trade isn't going to happen by February's deadline, Harris needs to be sent packing for whatever haul the 76ers can find.
All stats courtesy of Basketball Reference.
Like Sportscasting on Facebook. Follow us on Twitter @sportscasting19.