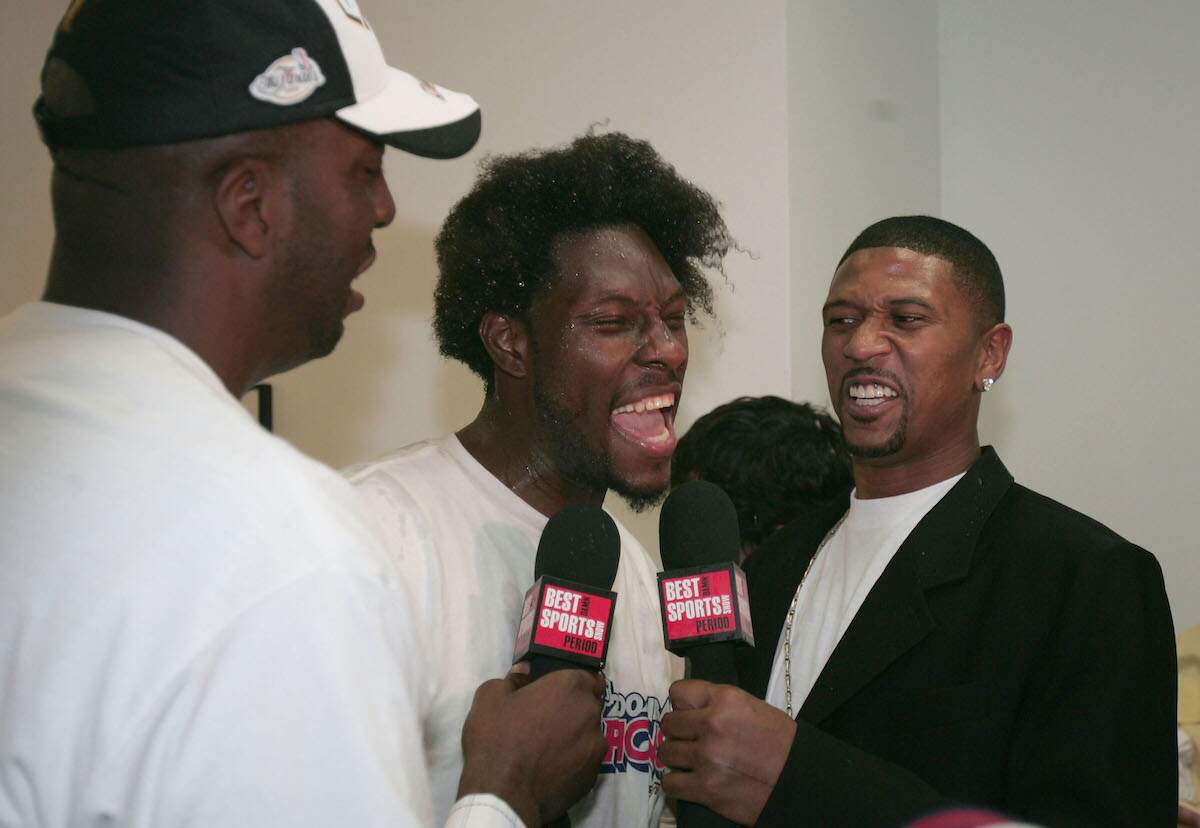 Ben Wallace Only Made $225,000 as an NBA Rookie But Spent $20,000 of It on His Teammate's Used Car
Ben Wallace made the unthinkable climb from undrafted to the Hall of Fame. A superstar teammate helped get him a sweet deal for his first major purchase as a rookie.
Ben Wallace attained an unlikely honor on Sept. 11, 2021, entering the Basketball Hall of Fame. The lowest scorer among NBA players selected, Wallace was also the first undrafted player from the NBA's modern draft era (beginning in 1989) to get the Hall call. His rise from Division II Virginia Union to the shrine in Springfield, Massachusetts, was a testament to the value of defense and doing the dirty work.
The Washington Bullets took a chance on Wallace in 1996 after he averaged a double-double in two seasons at Virginia Union, which he led to the Division II Final Four as a senior. In his lone season with the Orlando Magic, he became a starter, and then he rose to stardom with the Detroit Pistons in the early 21st century. His NBA beginnings were humble, and his road to the game's ultimate stage was anything but conventional.
Ben Wallace holds some dubious distinctions, but his NBA career almost didn't happen
Offensive firepower was certainly not Ben Wallace's calling card. Even as an All-American at Virginia Union, Wallace averaged only 12.5 points per game. His career average of 5.7 points a night in the NBA becomes the lowest in the Hall of Fame, moving past pioneer Chuck Cooper's mark of 6.6.
Somewhere, too, the late Wilt Chamberlain is heaving a sigh of relief. With Wallace's induction, Wilt is no longer the worst free-throw shooter in Springfield. Wallace's career percentage of 41.4% plummeted past Chamberlain's 51.1% work from the stripe.
After he went undrafted, Wallace went to Italy for a tryout with Viola Reggio Calabria. He lasted just one game before going home. He got a late call from the Bullets, he made the roster, and the rest is history.
Wallace matched Dikembe Mutombo's record by winning four Defensive Player of the Year awards. He did it in five years, with the lone miss between 2002–06 ironically happening in 2004 as Detroit won the NBA title.
During an era in which nearly every player makes $1 million or more a year, Wallace's one-year rookie contract wasn't nearly so lucrative. He spent a big chunk of it on a big-ticket item.
Wallace gets a deal from a fellow Hall of Fame inductee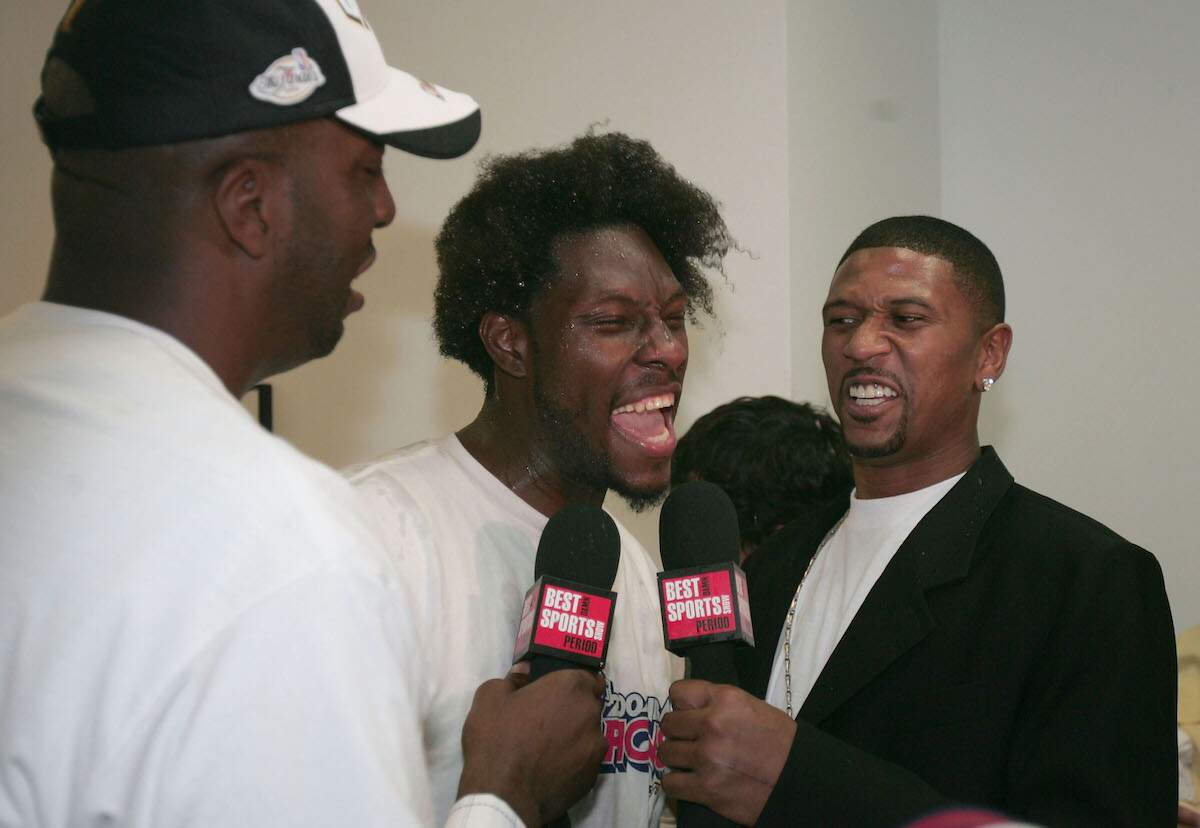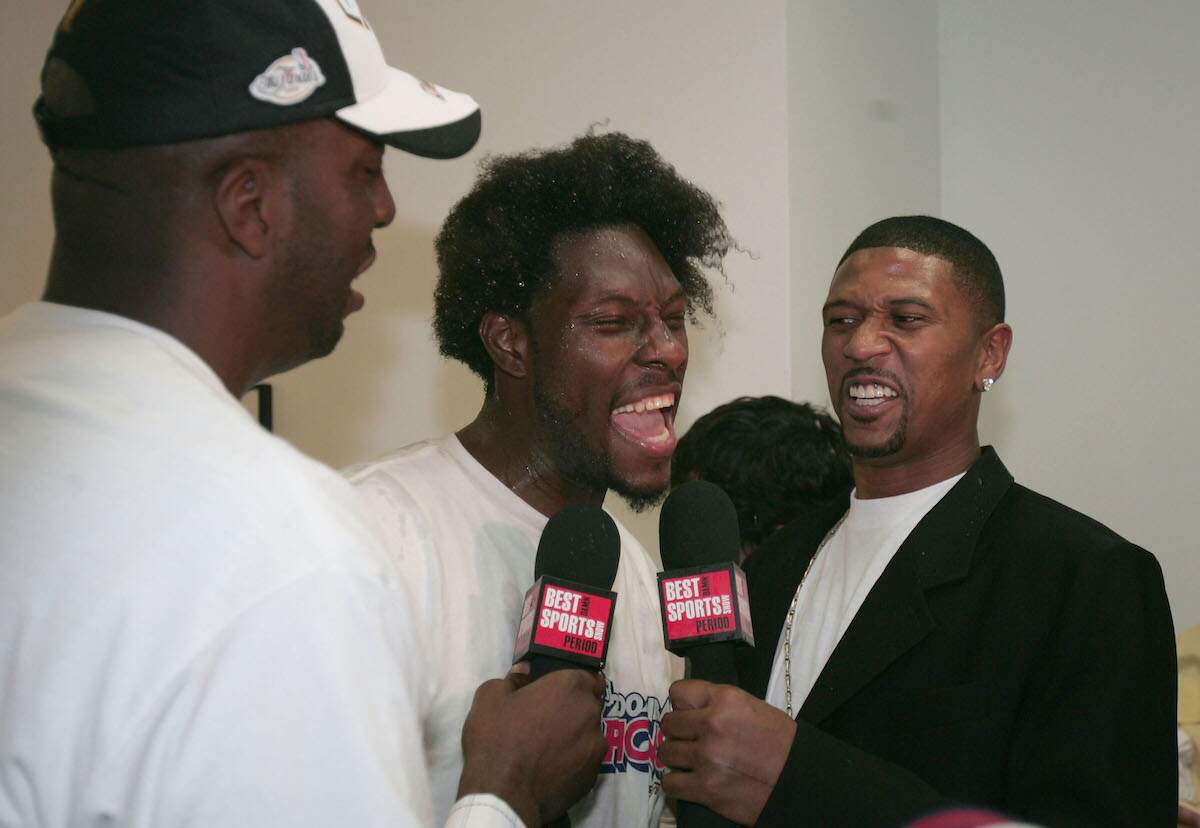 When Ben Wallace arrived in Washington, he needed transportation. One of his teammates was Chris Webber, another member of the Basketball Hall of Fame's 2021 class. Wallace's first contract was less than $250,000 (Spotrac says it was $247,000; he recalled a different number).
Webber made an offer the rookie couldn't refuse, per an interview with Greydy Diaz of The Undefeated in 2018.
"I bought a Chevy Tahoe from Chris Webber," Wallace explained. "He asked me if I wanted to buy it and he gave me a good deal. He customized the car, and he sold me the car that was easily worth $50,000 for $20,000 in 1996. It was my rookie year, and my contract was only $225,000."
Wallace and Webber played together for two seasons in D.C. In a 1998 trade, Webber went to the Sacramento Kings. He finished his career with a cameo for the Pistons in 2007. That was a season after Wallace got his bag, a three-year, $46 million free-agent deal with the Chicago Bulls.
Ben Wallace's place on the NBA career lists is deceiving
In a game dominated by numbers, Ben Wallace's aren't overwhelming at first glance. Despite two rebounding titles, his career average of 9.6 rebounds per game isn't in the top 50 all-time. He also led the league in blocks in 2001–02 but is just 24th with a career average of 2.0 swats a contest.
However, Wallace averaged less than 24 minutes a night for six seasons, dropped below 20 in three of them, and logged only 5.8 a contest as a rookie. That will crush career averages in a hurry.
At his zenith from 2001–07, his numbers are more imposing. In six seasons with the Pistons and one in Chicago, Wallace averaged 12.6 boards and 2.7 rejections a game. That's a strong peak, even if he seldom scored.
Much like Dennis Rodman before him, Wallace dominated games on the glass and defense. Scorers get the glory, but players like Rodman and Wallace do the grinding necessary to win rings. It's not a coincidence both players have their numbers in the rafters in Detroit. Nor is it one that Ben Wallace took his place with Rodman in the Hall of Fame.
Statistics courtesy of Basketball Reference.