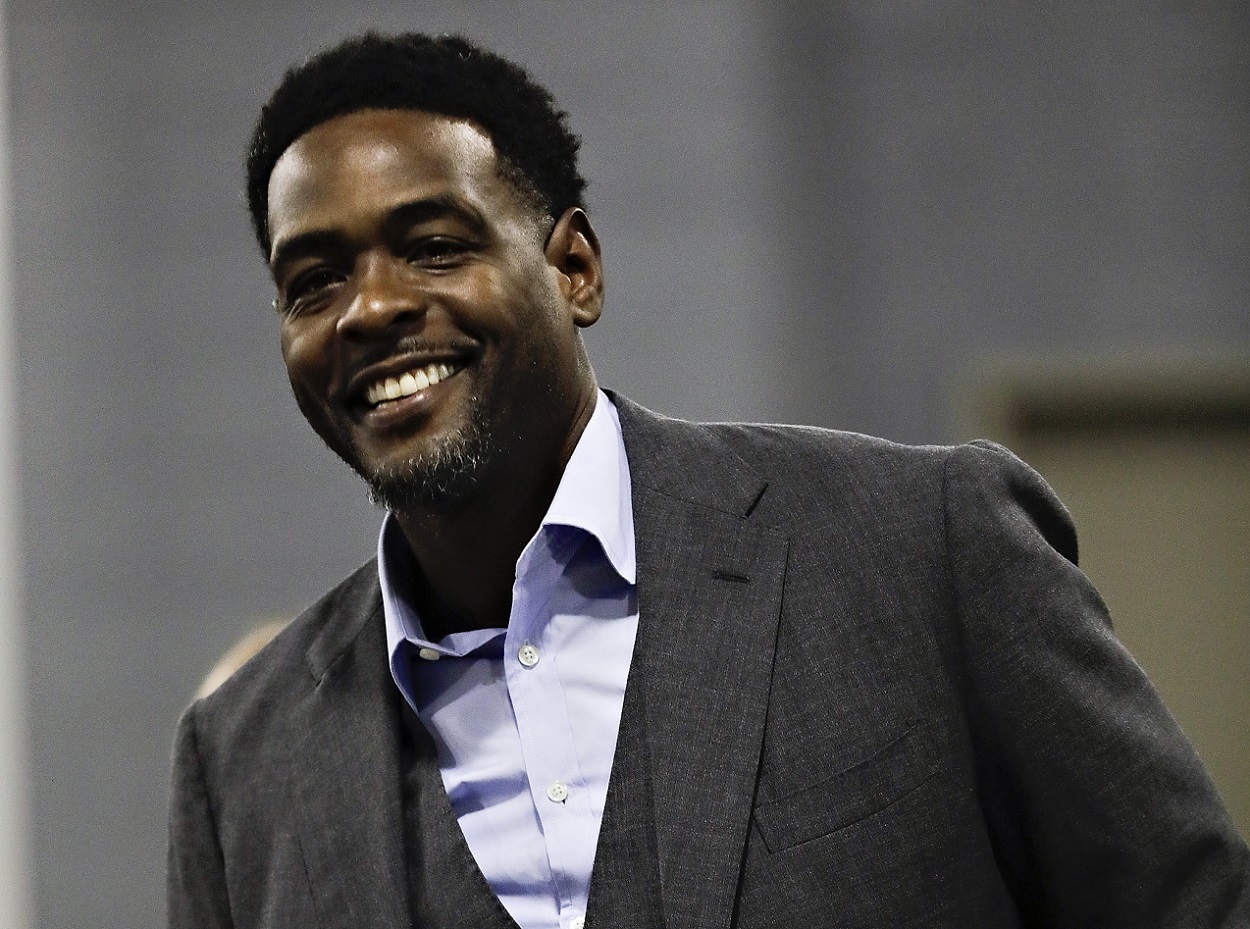 Chris Webber Caps Off a Wild Week by Publicly Ending His Longtime Feud With Fab Five Teammate Jalen Rose After Being Elected to the Hall of Fame
Chris Webber had quite the week as he was let go by TNT, was named to the Basketball Hall of Fame, and ended his longtime feud with former Michigan teammate Jalen Rose.
Former NBA star and longtime broadcaster Chris Webber has had quite a week. Things didn't start out so well as it was announced last week that the five-time NBA All-Star had parted ways with TNT after 13 years. But they certainly improved over the weekend as he was deservedly elected to the Naismith Memorial Basketball Hall of Fame.
Soon after, in a scene many basketball fans have been waiting to see for years, Webber and former "Fab Five" teammate Jalen Rose publicly squashed their longtime beef by sharing the moment together.
Chris Webber has parted ways with TNT after 13 years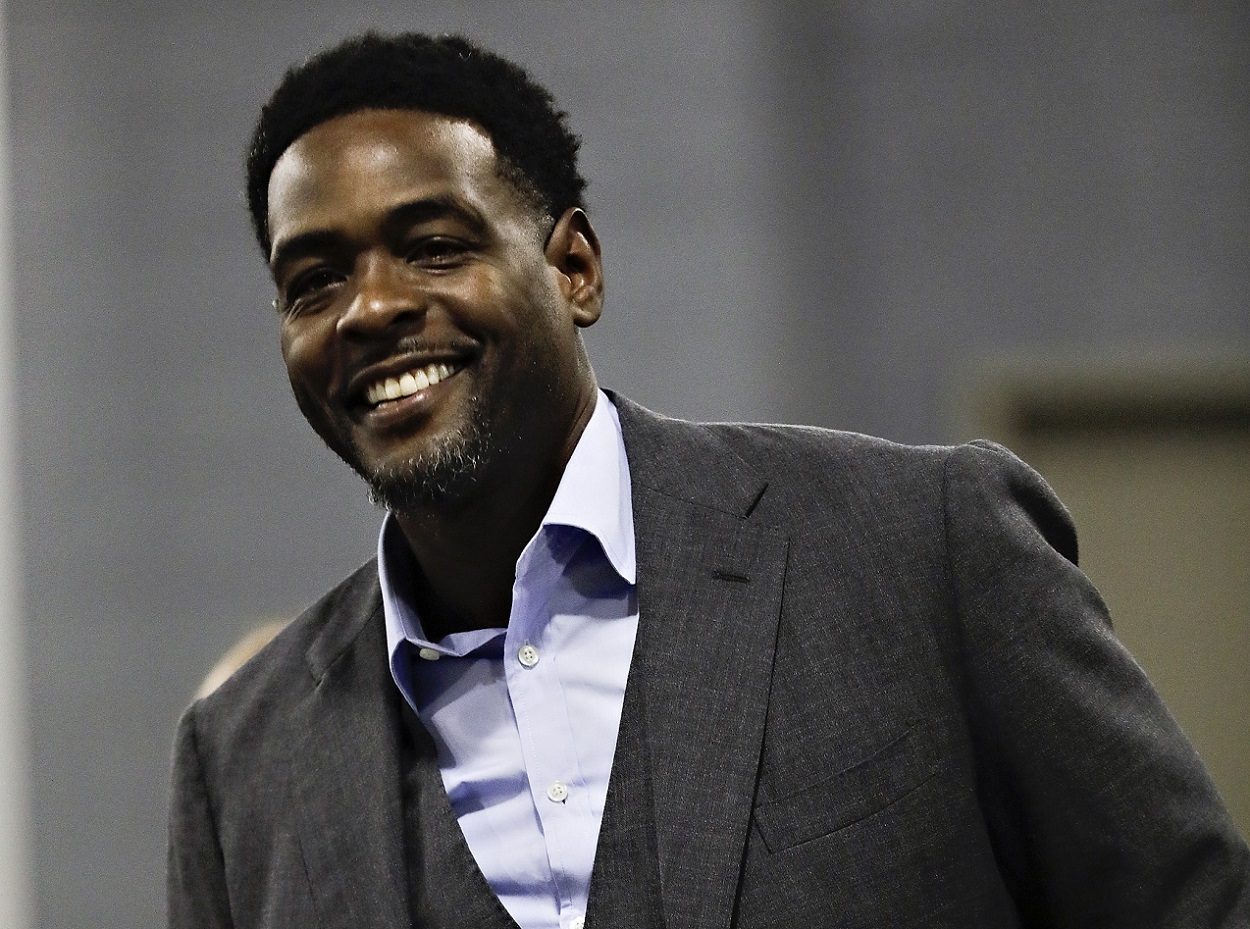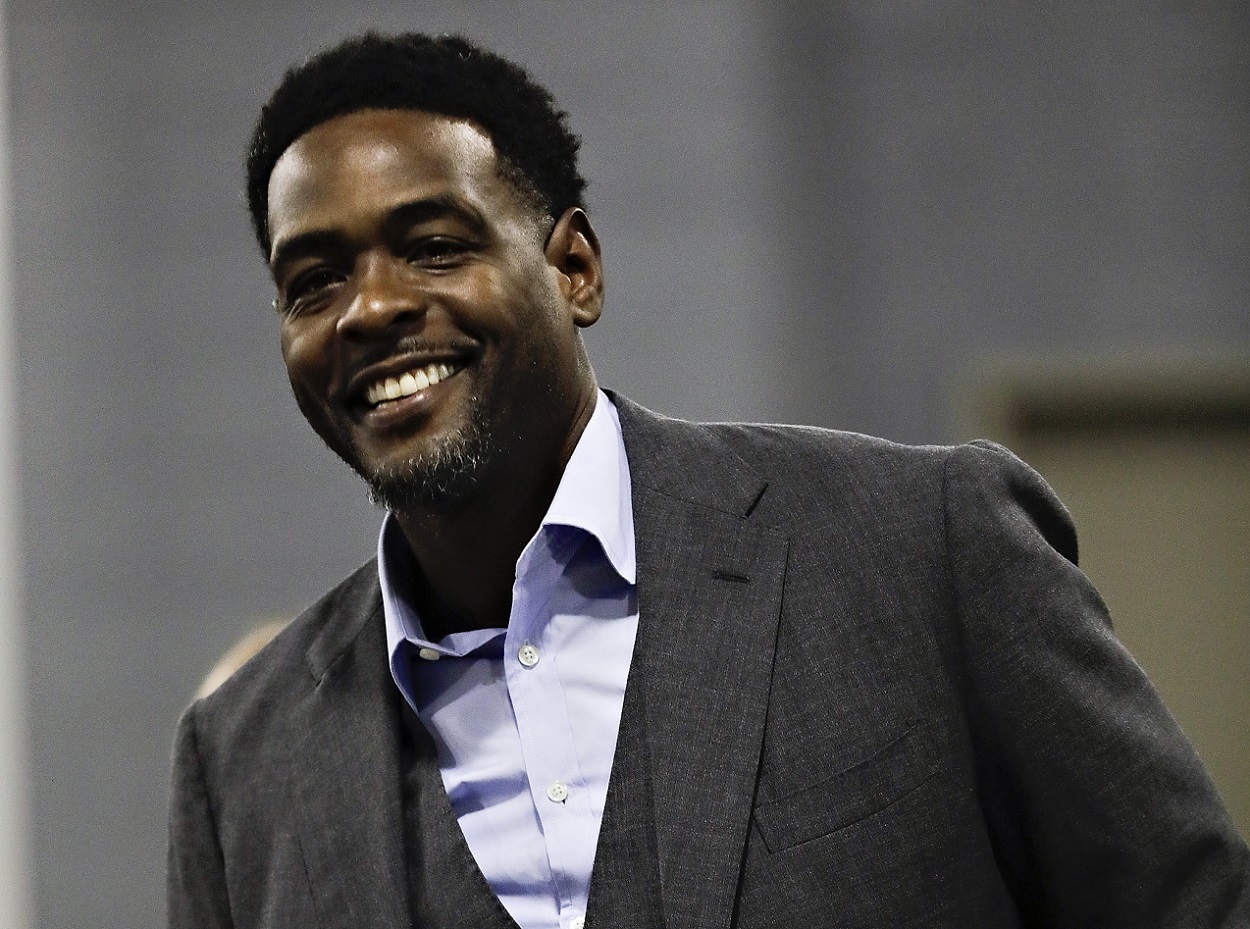 A couple of weeks back, rumors began to swirl that Webber, who joined TNT's NBA coverage back in 2008 and has been part of the No. 1 broadcast team alongside Marv Albert the last few years, might not return to the network next season as there had been no contract negotiations between the two sides.
But that was apparently too long to wait as it was reported late last week that the two sides had already parted ways.
The news was essentially confirmed when Webber was noticeably absent from TNT's coverage of Thursday night's Miami Heat-Philadelphia 76ers matchup, which was called by Albert and Reggie Miller. The timing seems a little awkward with the NBA playoffs on the horizon, but it appears the 13-year relationship is truly over.
The five-time NBA All-Star is heading to the Hall of Fame
While the 48-year-old may currently be out of a job, that likely won't be the case for long. And wherever he goes next, he'll need to be introduced as "Hall of Famer Chris Webber" as it was officially announced on Sunday that he'll be part of the Naismith Memorial Basketball Hall of Fame class of 2021, a class that also includes Chris Bosh, Paul Pierce, and Ben Wallace.
The No. 1 overall pick in the 1993 draft out of Michigan, Webber played 15 seasons in the NBA with the Golden State Warriors, Washington Bullets/Wizards, Sacramento Kings, 76ers, and Detroit Pistons. After winning Rookie of the Year, Webber went on to become a five-time NBA All-Star and a five-time All-NBA selection (one First Team, three Second Team, one Third Team), and he's had his No. 4 retired by the Kings, with whom he played his most productive years.
He averaged 20.7 points, 9.8 rebounds, 4.2 assists, 1.4 blocks, and 1.4 steals in 831 career regular-season games and 18.7 points, 8.7 rebounds, 3.7 assists, 1.2 blocks, and 1.1 steals in 80 postseason games.
Webber and Jalen Rose publicly ended their longtime feud
Soon after it was announced that Webber would be inducted into the Hall of Fame, he made an appearance on ESPN's NBA Countdown and discussed the honor with none other than his former Michigan Wolverines teammate Jalen Rose in a scene some thought would never happen given the longtime feud between the two.
Webber and Rose grew up together in Detroit and famously teamed up for the Wolverines as part of the famed "Fab Five" group that took the basketball world by storm in the early '90s. However, the longtime friends had a bit of a falling out after a scandal involving Webber and late Michigan booster Ed Martin led to the program forfeiting victories from Webber's two seasons in Ann Arbor and the removal of the two Final Four banners from those seasons.
Webber refused to take part in any "Fab Five" reunions, even after his 10-year ban from the program was lifted, and also didn't participate in ESPN's 2011 documentary on the group, for which Rose served as executive producer. Both had expressed an interest in a reunion when Juwan Howard was hired as Michigan's head coach in 2019, and while there certainly could have been some sort of private conversation or reunion between Webber and Rose since then, we hadn't seen anything publicly.
But that all changed on Sunday as Webber and Rose conversed on ESPN, a discussion that ended with the two saying "I love you" to one another, which was a nice moment. Perhaps we'll get a full "Fab Five" reunion when Webber takes his rightful place in the Hall of Fame this September.
Stats courtesy of Basketball Reference